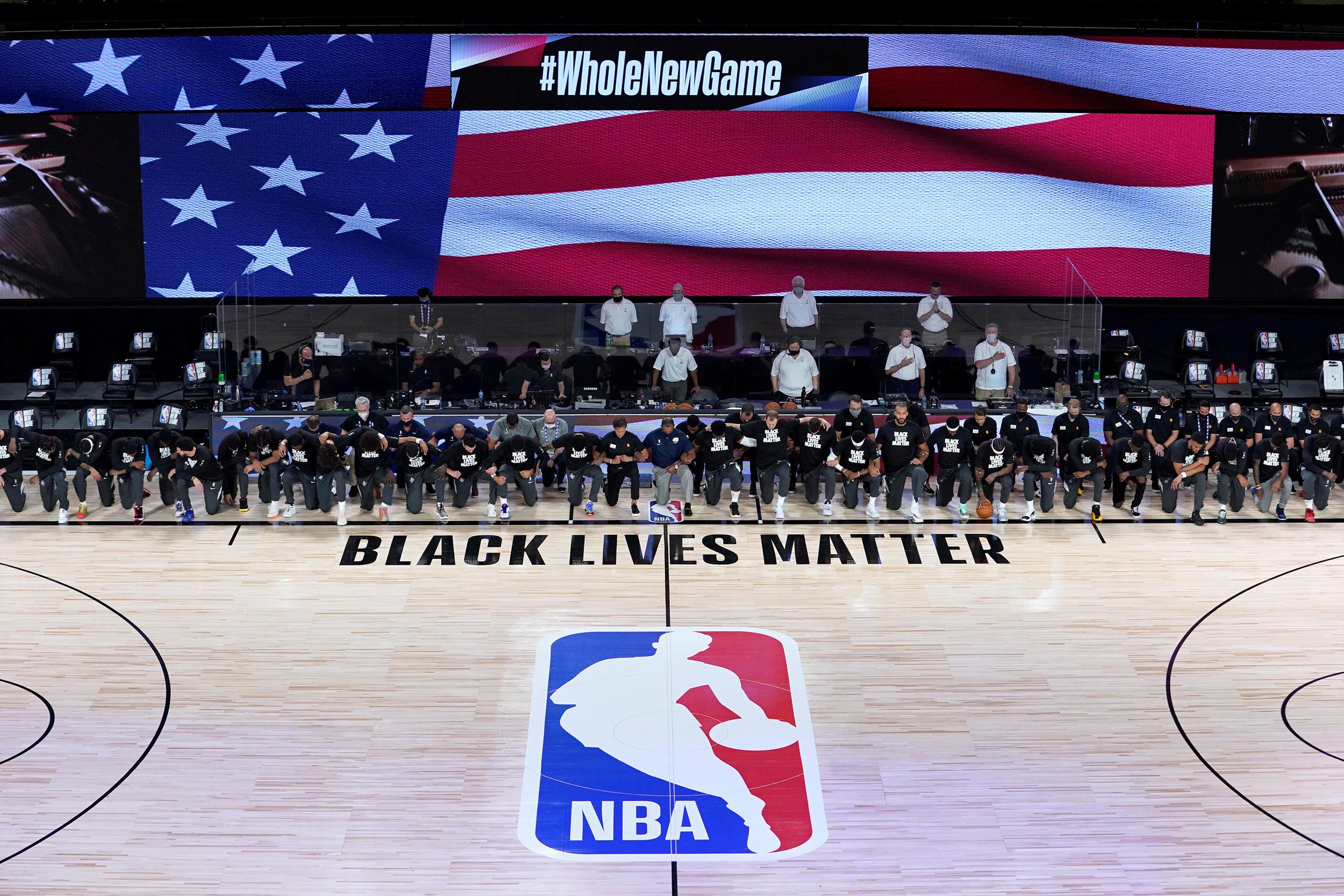 2020: A Year Engraved in American Sports History
While today's sports look a lot different from what they did earlier in 2020, they are a testament to our will to keep pushing forward.

By Tommy Rodriguez

Dec. 22 2020, Published 6:19 p.m. ET
It's safe to say that none of us pictured this year panning out the way it has. Whenever it seemed that things may be settling down, 2020 kept managing to throw curveball after curveball. But through it all, we have managed to adapt and evolve.
The restart and perseverance of professional sports leagues have been representative of society's efforts to return to some degree of normalcy. While today's sporting events look a lot different from what they did at the start of 2020, they are a testament to our will to keep pushing forward.
Despite some bumps in the road, aggressive coronavirus testing and procedures allowed for the successful restart of American sports. Since the start of the United States' COVID-19outbreak, the NBA, MLB, NHL, and MLS have all crowned league champions, with the NFL being well on its way to do the same.
The MLS, NHL, and NBA all successfully executed play in a bubble, bringing us some of the more unforgettable moments in recent sports history. The idea initially seemed far-fetched, but the bubbles posed unique challenges to players that only heightened the level of competition. With no fans in attendance, little to no family and friends, and the inability to temporarily leave, players were faced with mental obstacles like never before.
While the NFL and MLB chose not to opt for the bubble route, they too were able to successfully execute play. While a good amount of players have come down with the virus, the outbreaks have been minimal compared to what most of us expected earlier this year. The MLB was even able to admit some fans into this year's World Series' games, and some NFL teams are now doing the same.
In response to the George Floyd protests, we also witnessed much more social commentary in sports than we have in recent years. Different league executives have always tried to silence athletes, specifically Black athletes, but we've begun to see a shift. While there is a lot of work to be done, today's sports leaders won't just "shut up and dribble."
No one knows how long it will be before sports as we know it fully returns. We all miss jam-packed arenas electrifying the atmosphere at big games, with not a single mask insight. 2020 has completely shifted the state of sports, as it has done to every other aspect of life. But if I had to take a guess, we are closer to the end than the beginning. Hang tight.