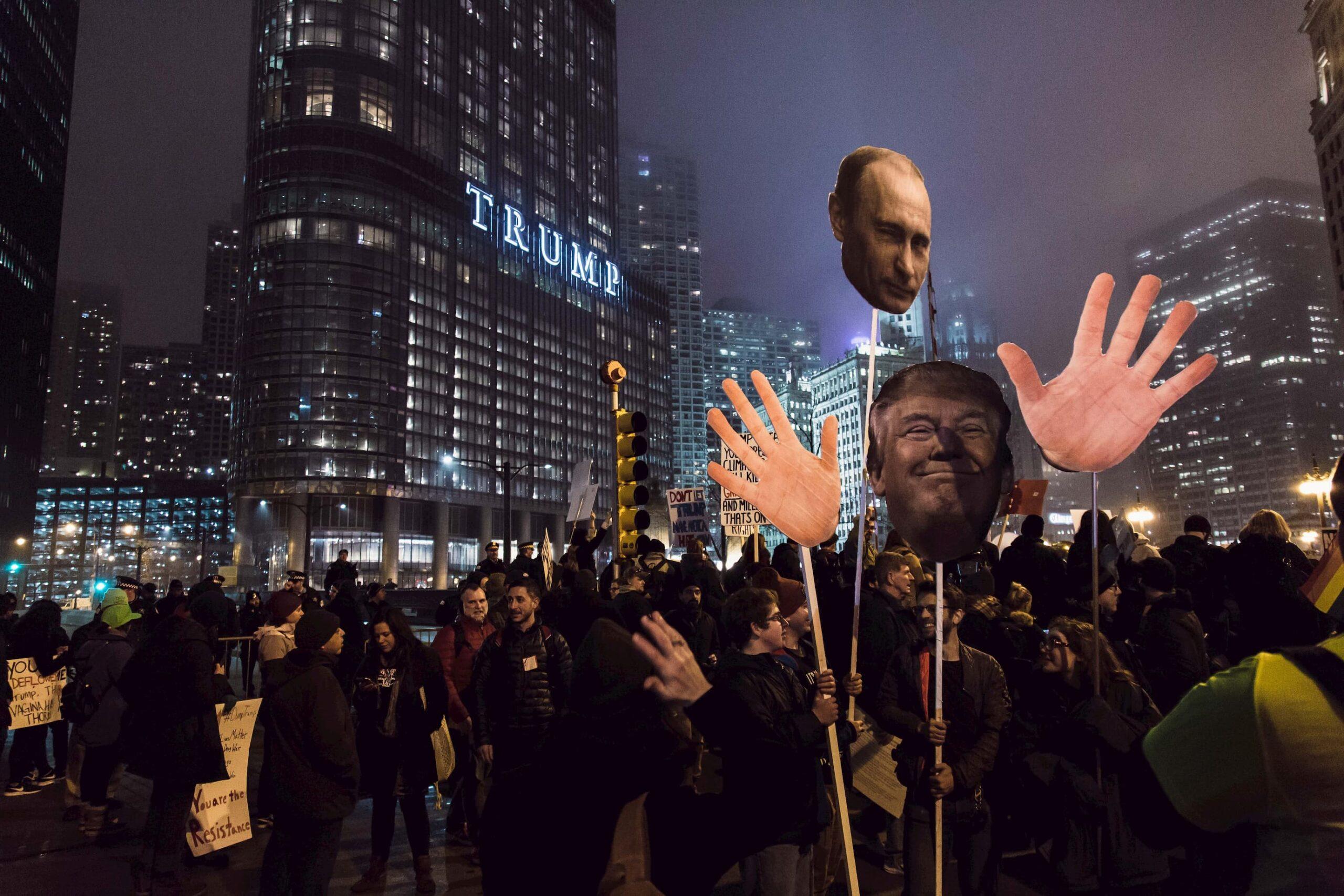 Trump Clings to Hope of Overturning the 2020 Election
Insider reports show that President Donald Trump is continuing his election-fraud rampage, taking his anger out on staffers along the way.

By Jamie Rollo

Dec. 22 2020, Published 12:39 p.m. ET
Insider White House reports show that President Donald Trump is continuing his election-fraud rampage, taking his anger out on staffers along the way. According to reports by Axios and The Guardian, many White House staffers have been avoiding the current president in fear of being used as a "human stress ball." On January 6, Congress will meet to confirm the results of the electoral college and Trump is doing everything in his power to ensure this election is deemed fraudulent.
The sitting president and his cohorts have been strategizing for this fateful Congress meeting. Alabama Representative Mo Brooks met with 12 other republicans last Friday to discuss how they are going to challenge the 306-232 Biden win. "It was a back and forth concerning the planning and strategy," Brooks told Politico. "More and more congressmen and senators are being persuaded that the election was stolen."
But despite this small backing, Trump is losing a lot of his previously loyal peers, including Senate Majority Leader Mitch McConnell. Last week, McConnell officially recognized president-elect Joe Biden's win and has since faced the wrath of Trump.
After the Friday meeting, the Trump Administration sent an email to house republications urging them to vote against confirming the election results. Aimed at McConnell, the email included a graphic depicting how good Trump is for the Republican Party and how he helped a lot of officials get re-elected. "Sadly, Mitch forgot,"the email, obtained by NBC, wrote. "He was the first one off the ship!"
Article continues below advertisement
By now, the sane public and many GOP leaders understand there is no evidence of widespread election fraud. Even Trump acknowledged his likelihood to overturn the election is near zero, yet he and his team are pressing on. According to insider reports, he is continuing to cause a divide among Republicans, pressuring them to vote against confirming. However, it's projected that the electoral college will be confirmed.
Brooks did not confirm the 12 representatives who still doubt the election results, though there were two likely candidates reported to be in attendance. Jim Jordan of Ohio, a known Trump loyalist who famously claimed Trump never once told a lie, was reported to have attended the meeting along with the infamous QAnon theorist Majorie Taylor Green of Georgia. According to Brooks, the Republicans were "trying to make sure that we understand what [Pence's] view of the procedural requirements are, so we can comply with them. Pence will have a tremendous amount of discretion, though I think the rulings he will make will be pretty cut and dry." He added, "It's still somewhat fluid, since this does not happen very often."
Article continues below advertisement
Insider reports reveal that Trump has spent an hour mulling over the plan for January 6. At the meeting with Brooks, he questioned if the military could be used to "rerun" the election, a prosal of Michael Flynn, a former national security adviser who pardoned for lying to the FBI.
As this tension continues to build, more and more of Trump's closest advisors are beginning to pull away. Former U.S Attorney General William Barr, who typically bends at the whims of the president, is beginning to distance himself and resigned last week. Even Mike Pence has begun to distance himself from the president as he prepares to preside over the electoral college Congressional hearing.
The Lincoln Project, an organization of disgruntled, anti-Trump Republicans, recently released a campaign video explaining Pence's drift. "He's backing away from your trainwreck, from your desperate lies, and clown lawyers," the voiceover read. "When Mike Pence is running away from you, you know it's over."