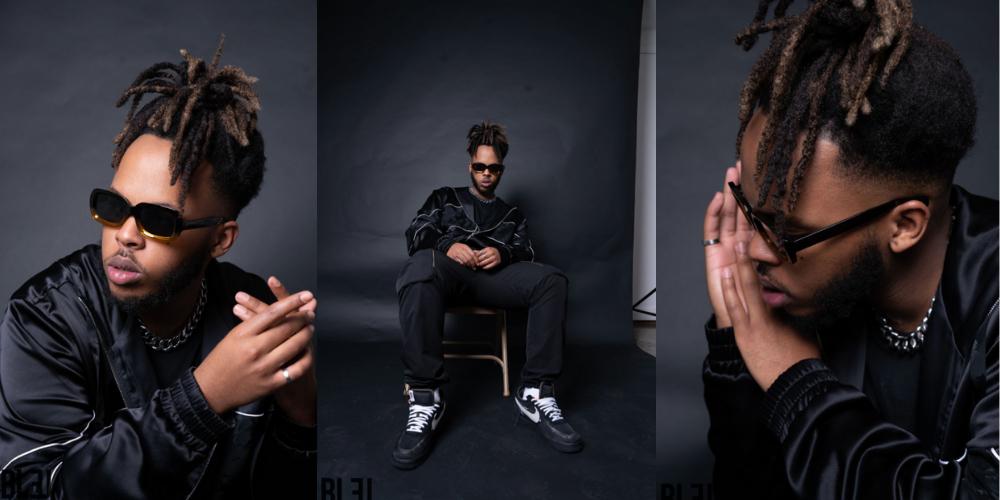 FRVRFRIDAY: The Emerging Artist with Something to Prove
Canadian raised artist and producer Tommy Ruhingubugi aka FRVRFRIDAY, whose brand is so fan-focused, it inspired his stage name.

By Heather Grant

Jan. 5 2021, Published 3:56 p.m. ET
Independent artist FRVRFRIDAY is making waves all on his own. Focusing on his loyal fanbase, Friday has set himself up for long-term success.
Photography by Obi Nzeribe
Fashion Styling by Ugo Mozie
Like it or not, independent artistry is on the rise. With social media and streaming services turning into musical pillars, musicians now have the ability to gain exposure outside of the opportunities that recording companies offer. Don't get it confused, being an independent artist is far from easy. While the internet has made fans more accessible, it doesn't create them for you. Take it from 22-year-old, London-born and Canadian raised artist and producer Tommy Ruhingubugi aka FRVRFRIDAY, whose brand is so fan-focused, it inspired his stage name. When asked about its origin, he said"I wanted to pick something that gets people lit, and everyone looks forward to Fridays." The name FRVRFRIDAY simultaneously communicates who he is and the experience he wants to provide from his music.
Article continues below advertisement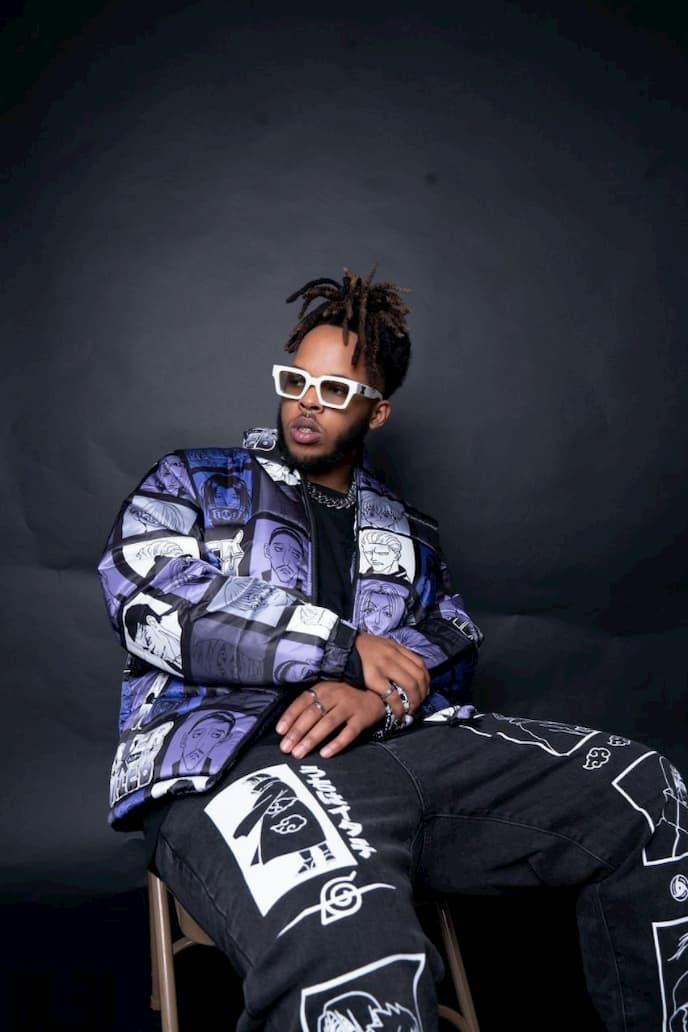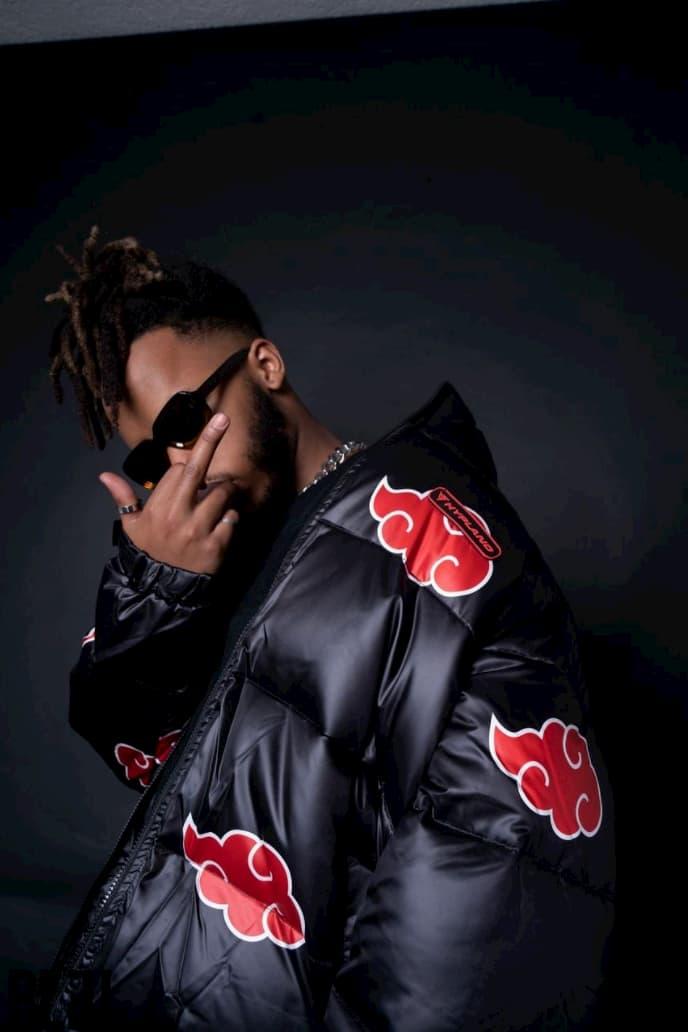 Article continues below advertisement
A self-described loner, FRVRFRIDAY grew even more into his shell after moving from Emberton to Montreal. Not knowing many people in the area, his family computer soon became his best friend, and at the tender age of 14, Friday made his first beat. Although he's always seen himself as an artist, he found solace in production, and at the time, it was more financially lucrative to provide beats for others instead of himself. As the years went on, his sights switched after reaching the crossroad that stunts many creatives. Torn between whether he should continue his education or make music his primary focus, FRVRFRIDAY saw this battle as the wake-up call he needed. Being forced to make such a life-altering choice jolted him out of his production trance and pulled him into working as a producer and an artist full time, bringing us his first single "Got It." The light and melodic track fits in with the popular sound at its time of release in 2017, but also works as a precursor to FRVRFRIDAY's stylistic evolution. Being at that crossroads is what turned him from an "in the shadows" producer into the evolving artist he is now.
The majority of the music in FRVRFRIDAY'sdiscography has been written and produced by him exclusively, but that's not to say that he hasn't gotten any assistance along the way. He named well-known artist and producer Ye Ali as one of his mentors. "Ye Ali really looked out for me, he was one of the first guys to really give me a chance,"said FRVRFRIDAY. "He had a few credits on my second EP (Offline)." When flipping through Fridays' discography, features are few and far between; Ye Ali and Lil Baby are about the only two names you'll see. From a force of habit, Friday is more comfortable working on his own but has been making an effort to change that in the future.
Article continues below advertisement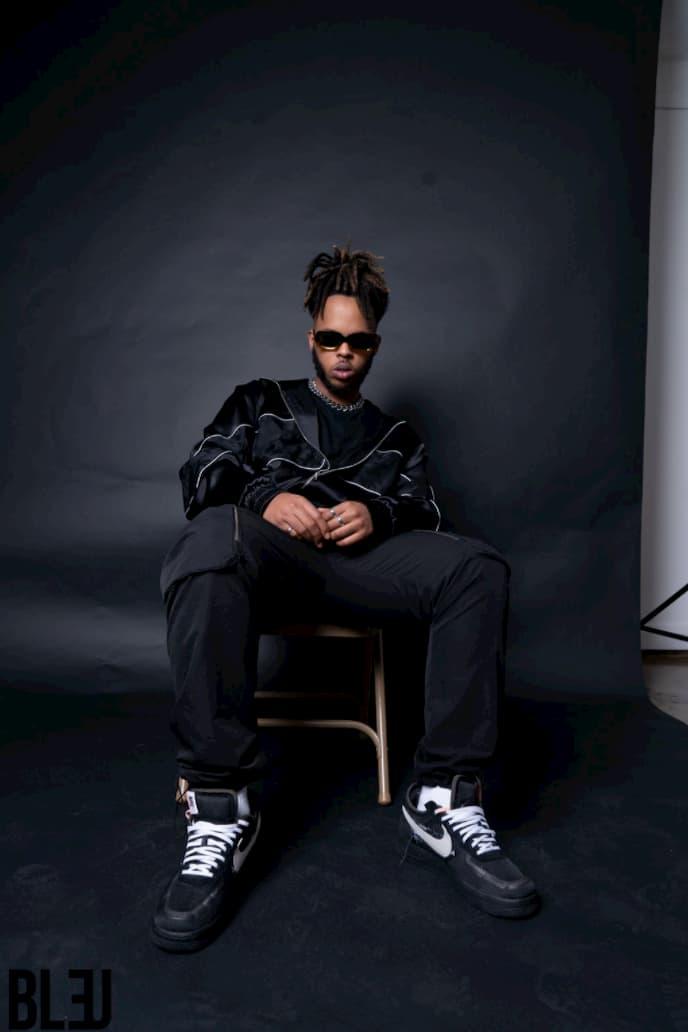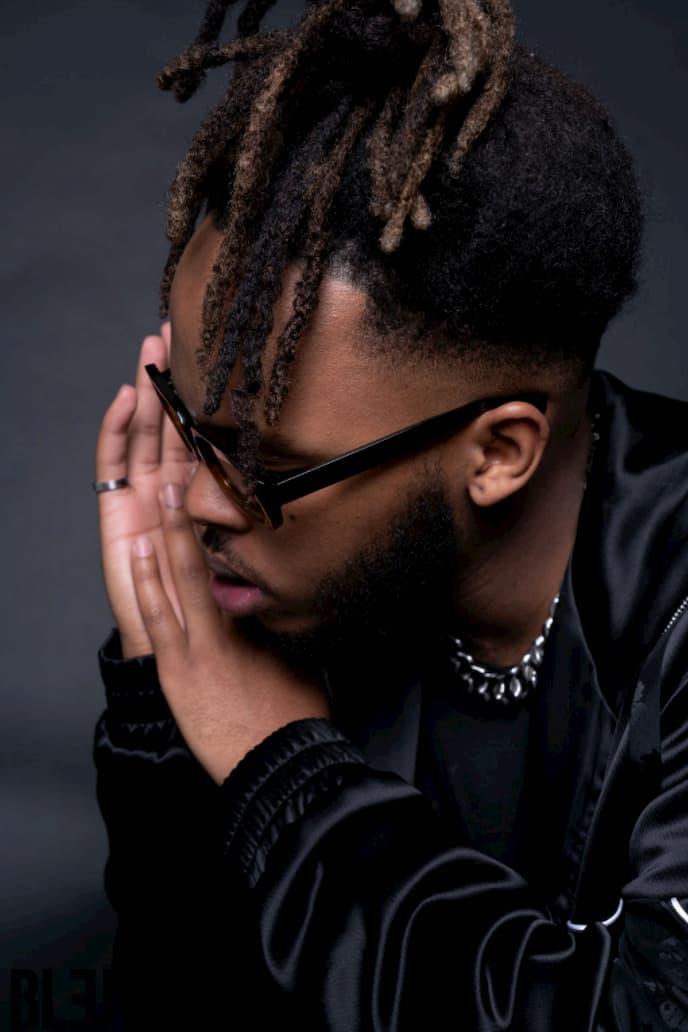 Article continues below advertisement
The COVID-19 pandemic has altered many aspects of everyday life but hasn't been able to touch FRVRFRIDAY's creative process. Since he's always recorded from the comfort of his home, the past lockdown and current mandates haven't put a strain on his ability to create music. Like many artists, he works best from real-life inspiration and there are times when it comes in bursts. "I can go two days without recording anything and then the next day record for two days straight," FRVRFRIDAY explained. When he finds himself in a musical rut and inspiration feels farther than he can reach, that's when his discipline kicks in.
"Sometimes you're not inspired but you still have to make things happen." -FRVRFRIDAY
Discipline and the ability to find inspiration from all points of life adds to FRVRFRIDAY'sauthenticity and can be felt by his fans – the proof is in the streams. Citing his Spotify Wrapped, he's gained listeners in 13 more countries and over 9 million more streams compared to 2019. Slightly surprised by the sudden influx of new fans, FRVRFRIDAY expressed his gratitude to everyone who's been rocking with him so far. "It's been crazy. To be honest, I still can't believe it. Because of COVID, I haven't been doing shows so I haven't had the chance to connect with my fans and see them face to face. So as far as the internet, everything's been going crazy and I love that." These new streams are organic, not farm-raised, and what he may have lacked in performances he's made up for in quality content. In the past two months, FRVRFRIDAY has released visuals for two singles, "Window Shopping" featuring rapper Lil Baby, and the more recent "Prideful." The lack of live performances may have affected his face time with fans but it hasn't impacted his ability to connect and cater to his supporters.
Article continues below advertisement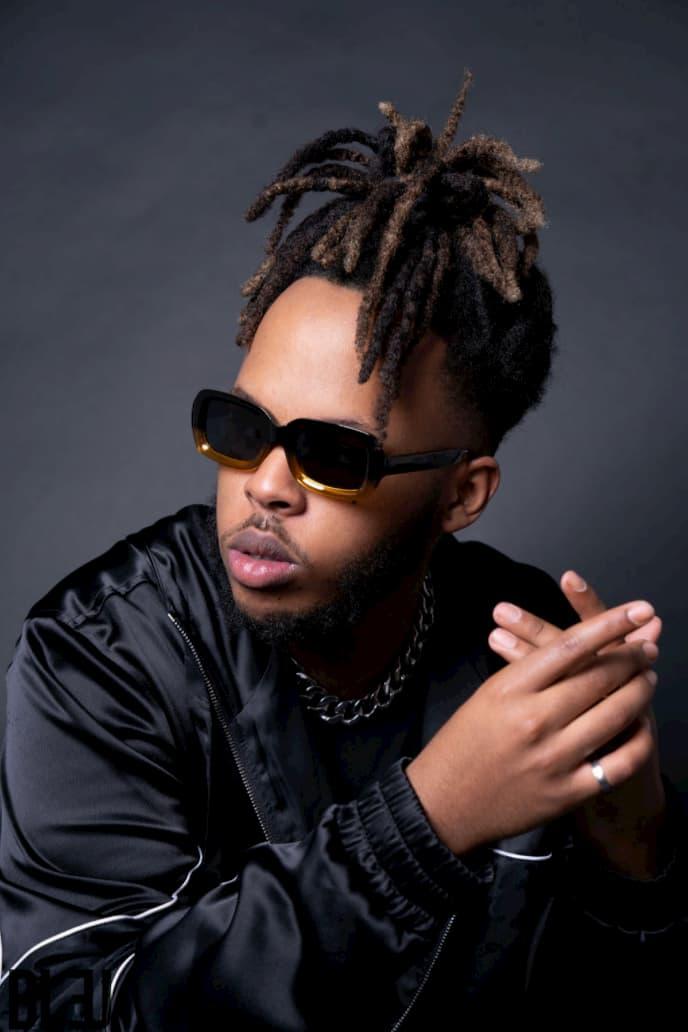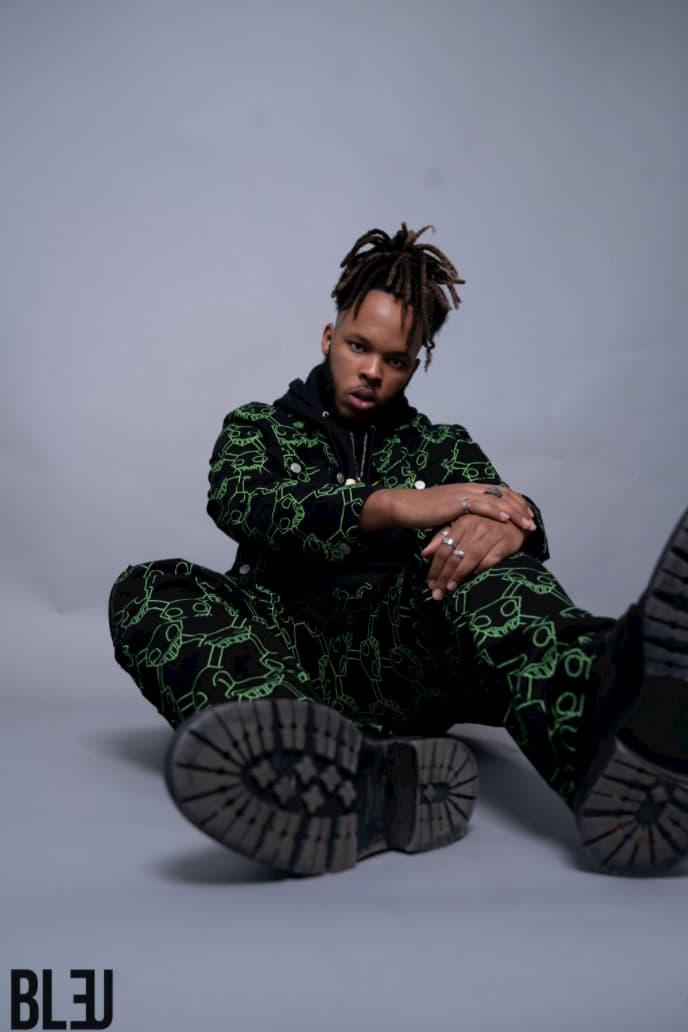 Article continues below advertisement
Where many new artists become hyper-focused on making mainstream music in order to keep the attention of new fans, FRVRFRIDAY's focus is on balance. While he understands that the mainstream bandwagon may be more financially lucrative, his goal is to feed his fans what they want to hear while keeping his creative integrity intact. "I try to keep a balance. Feed the people that want – the trap, R&B, and the pop," said FRVRFRIDAY, who has plans to release two short EPs in 2021. On these forthcoming projects, he has opened himself up to collaborating with more producers and a few artists. Since the projects are going to be short and he wants the focus to be on his artistry, the majority of collaborations will be with producers. Although there are no teasers, we can expect to hear production from a few of his friends who have recently started their journey.
FRVRFRIDAYhas set himself apart from other emerging artists in his field. With so many talented musicians coming from up North, FRVRFRIDAY displays traits that haven't been seen in many new artists. The fan focus, discipline, stylistic growth, and self-starting energy that he exhibits are just a few qualities that help to solidify his spot in the industry. "I'm trying to get to the top and retire there… I want to be able to inspire other kids to do the same thing because it's all about the mindset." FRVRFRIDAY is a great example of an independent artist working for the future of the culture, not just for himself.