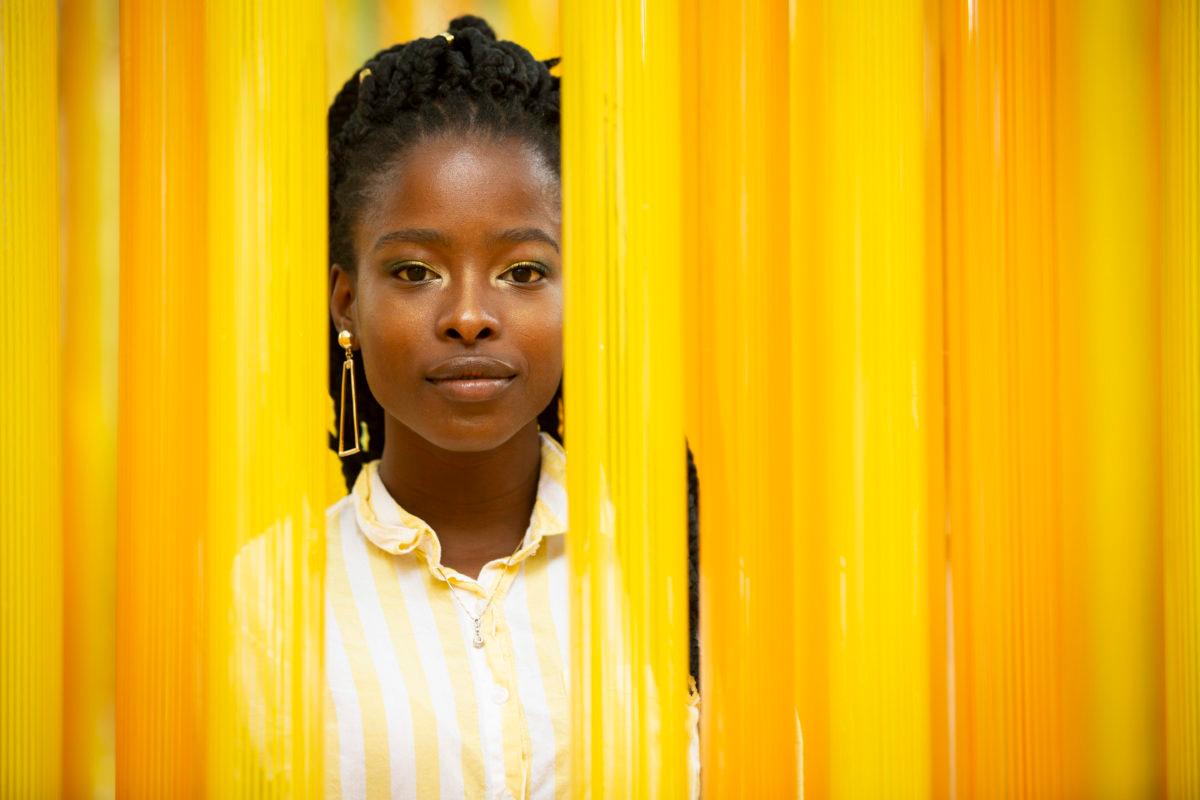 Meet Amanda Gorman: the Youngest Inauguration Poet
Los Angeles-based writer Amanda Gorman is the youngest poet ever selected to read at President-elect Joe Biden's Inauguration.

By Jamie Rollo

Jan. 19 2021, Published 4:21 p.m. ET
Los Angeles-based poet Amanda Gorman has been selected to read a poem at President-elect Joe Biden's Inauguration on January 20. Incoming first lady Jill Biden is a fan of the 22-year-old's work, according to the L.A. Times, and persuaded the inaugural committee to select her for the special role. Gorman is the youngest poet in history to receive such an honor.
When writing the poem, titled "The Hill We Climb," Gorman listened to music that helped put her "in a historic and epic mind-set." She revealed to the L.A. Times she listened to soundtracks from The Crown, Lincoln, Darkest Hour, and Hamilton to set the mood. Unexpectedly, the January 6 attack on the U.S Capitol made its way into her poem, but not from a place of shock or surprise as most might expect.
"I wasn't trying to write something in which those events were painted as an irregularity or different from an America that I know," said Gorman. "America is messy. It's still in its early development of all that we can become. And I have to recognize that in the poem. I can't ignore or erase it. And so I crafted an inaugural poem that recognizes these scars and these wounds. Hopefully, it will move us towards healing them."
Gorman, a graduate of Harvard University, first began her love affair with the spoken word in the third grade when her teacher read Ray Bradbury's "Dandelion Wine" to the class. At just 16, she became the youth poet laureate of Los Angeles and at age 19, she was honored as the first national youth poet laureate. But the spoken word never came naturally to Gorman, who revealed she has a speech impediment and initially struggled with pronouncing her "R's."
"I don't look at my disability as a weakness," she told the L.A. Times. "It's made me the performer that I am and the storyteller that I strive to be. When you have to teach yourself how to say sounds, when you have to be highly concerned about pronunciation, it gives you a certain awareness of sonics, of the auditory experience."
Article continues below advertisement
Despite this challenge, Gorman was able to gain much deserved national attention for her talents, including opportunities to speak in front of Al Gore, Hillary Clinton, Lin-Manual Miranda, and Malala Yousafzai.
Aside from poetry, Gorman publicly speaks on a range of social issues including police brutality, racial injustices, abortion bans, and the incarceration of migrant children. According to The Times, the 22-year-old has plans of running for president in2036, the first cycle that she will be of age to run. Gorman revealed that the victory for Vice President-elect Kamala Harris fueled her goal further.
"There's no denying that a victory for her is a victory for all of us who would like to see ourselves represented as women of color in office," said Gorman. "It makes it more imaginable. Once little girls can see it, little girls can be it. Because they can be anything that they want, but that representation to make the dream exist in the first place is huge – even for me."
Gorman is also gearing up to release Change Sings, the first of two children's books she authored. On Instagram, she posted "I wrote 'Change Sings' as a children's anthem to remind young readers that they have the power to shape the world." The book is expected to release this September.