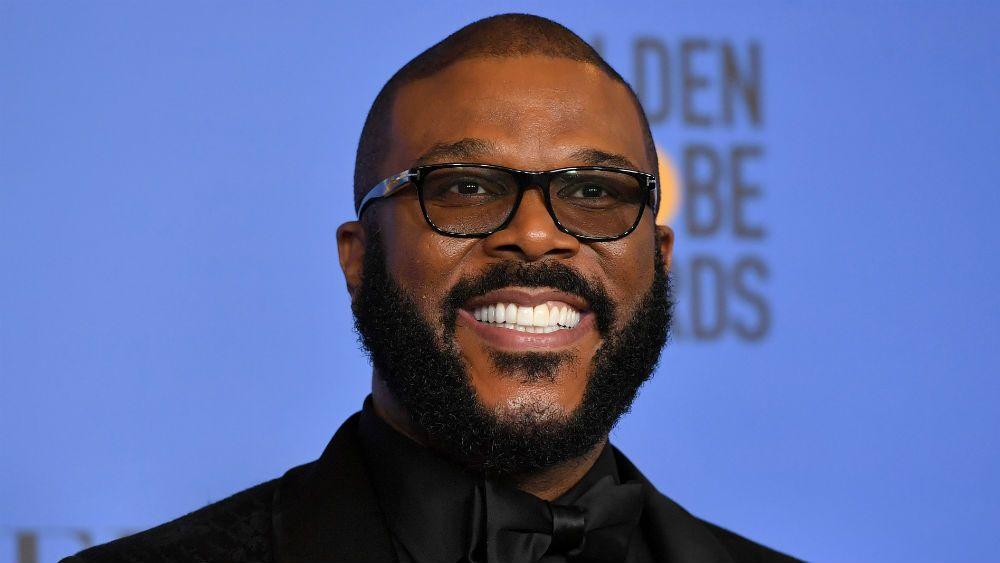 Tyler Perry Offers the Royal Family a Helping Hand
When Meghan Markle and Prince Harry most needed help and protection, an unexpected entertainer swooped in to assist them: Tyler Perry.

By Tommy Rodriguez

Mar. 10 2021, Published 4:02 p.m. ET
Oprah Winfrey'sshocking interview with Meghan Markle and Prince Harry revealed appalling secrets that have placed the British Monarchy on a hot seat. When the couple needed help and protection, the royal family refused to offer and an unexpected entertainer swooped in to assist them: Tyler Perry.
The CBS interview aired Sunday night and has been a topic of discussion since then. The world was given a two-hour peek into the confidential affairs of the royal family and how the couple has handled their effective split from Buckingham Palace.
Shortly after Harry and Meghan renounced their royal titles and duties in January of last year, they lost security protection from the royal family. Living in Canada's Vancouver Island at the time, their predicament took a turn for the worse after their home's location was revealed.
On the verge of the global pandemic, they had to find somewhere safe and they had to find it fast. When they most needed it, one of the most charitable men in Hollywood was there for them.
Tyler Perry offered Harry and Meghan his Southern California home, allowing them to stay there for months with a full security detail. "We didn't have a plan," Markle told Oprah. "We needed a house and he (Tyler Perry) offered his security as well so it gave us breathing room to try to figure out what we were going to do."
This is far from the first time the movie mogul's generosity has made headlines. Tyler Perry has rushed to the rescue of those in need for as long as he's been able to, regardless of their social or celebrity status.
He has donated $1 million to rebuilding efforts after the 2010 Haitiearthquake, another $1 million to Hurricane Harvey victims in 2017, and paid off $430,000 worth of layaway items for Walmart shoppers in Atlanta in 2018. The list goes on and on, and this is only what he's done publicly.
Tyler Perry's story is the definition of rags to riches. British royalty indebted to a former dirt-poor high school dropout from NewOrleans. Who would have thought?