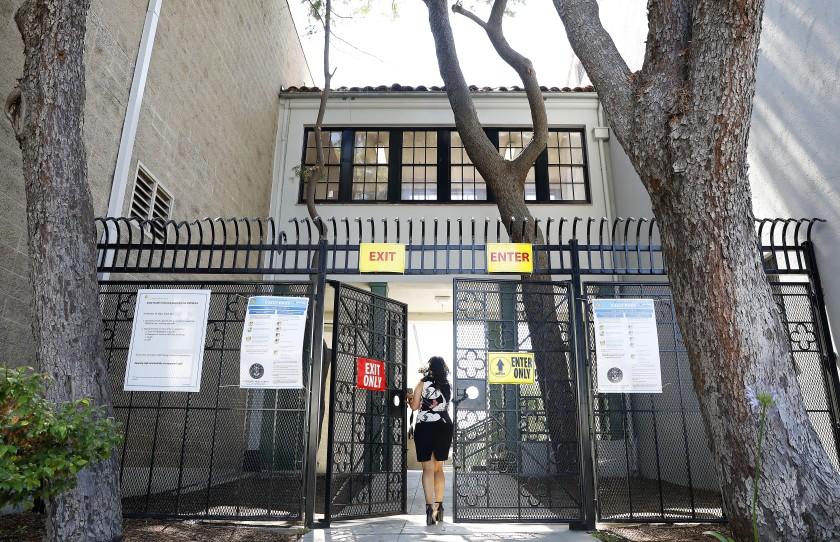 Dr. Dre Partners to Launch New High School with LAUSD
Music mogul Dr. Dre joins forces with Los Angeles Unified School District (LAUSD) to open a new magnet high school in south Los Angeles.

By Taylor Edwards

Jun. 16 2021, Published 1:26 p.m. ET
Dr. Dre Partners to Launch New High School with LAUSD
Music mogul and living legend, Dr. Dre, joins forces with Los Angeles Unified School District (LAUSD) to open a new magnet high school in south Los Angeles.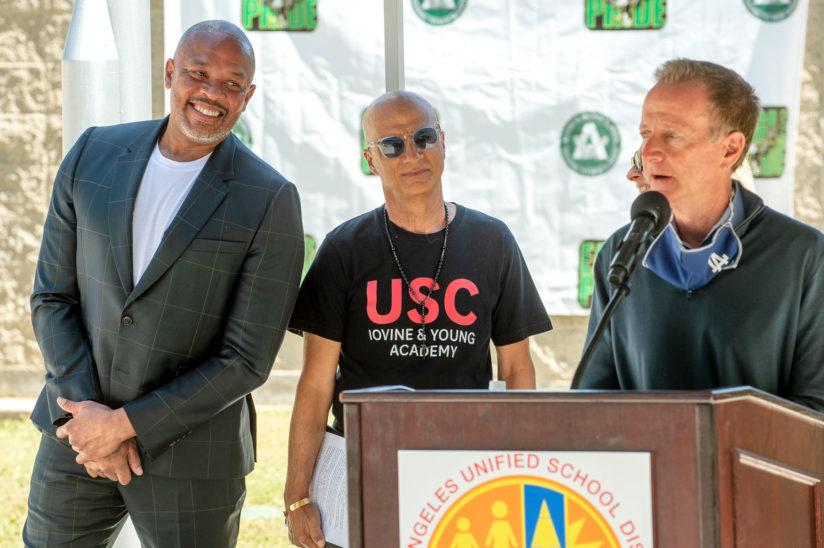 Whereas most primary schools are named (after) or founded by historical social and education figures, Dr. Dre and Jimmy Iovine are stepping up and out of the ordinary with their new venture.
Monday, June 15, LAUSD announced 56-year old Dr. Dre – born name Andre Young – and longtime business partner, 68-year old Jimmy Lovine, has partnered with the school district to create a high school with a "groundbreaking approach that combines design, business, and technology with hands-on, real-world learning to help develop young leaders, innovators, and entrepreneurs."
Article continues below advertisement
Gone is the day of outdated theories, biased narratives, and standardized textbooks best made for memorization. Dr. Dre's high school concept will provide an education that utilizes real-life, up to speed practices. Putting business, technology, and creative arts at the forefront, the high school is encouraging career skills in scholastics – a feat long desired by the general public.
"We're here strictly for the kids and trying to give them a future and something promising that maybe wasn't available before", Dr. Dre states. In addition to a $70 million dollar donation, Dr. Dre and Lovine have vowed to spend whatever it takes.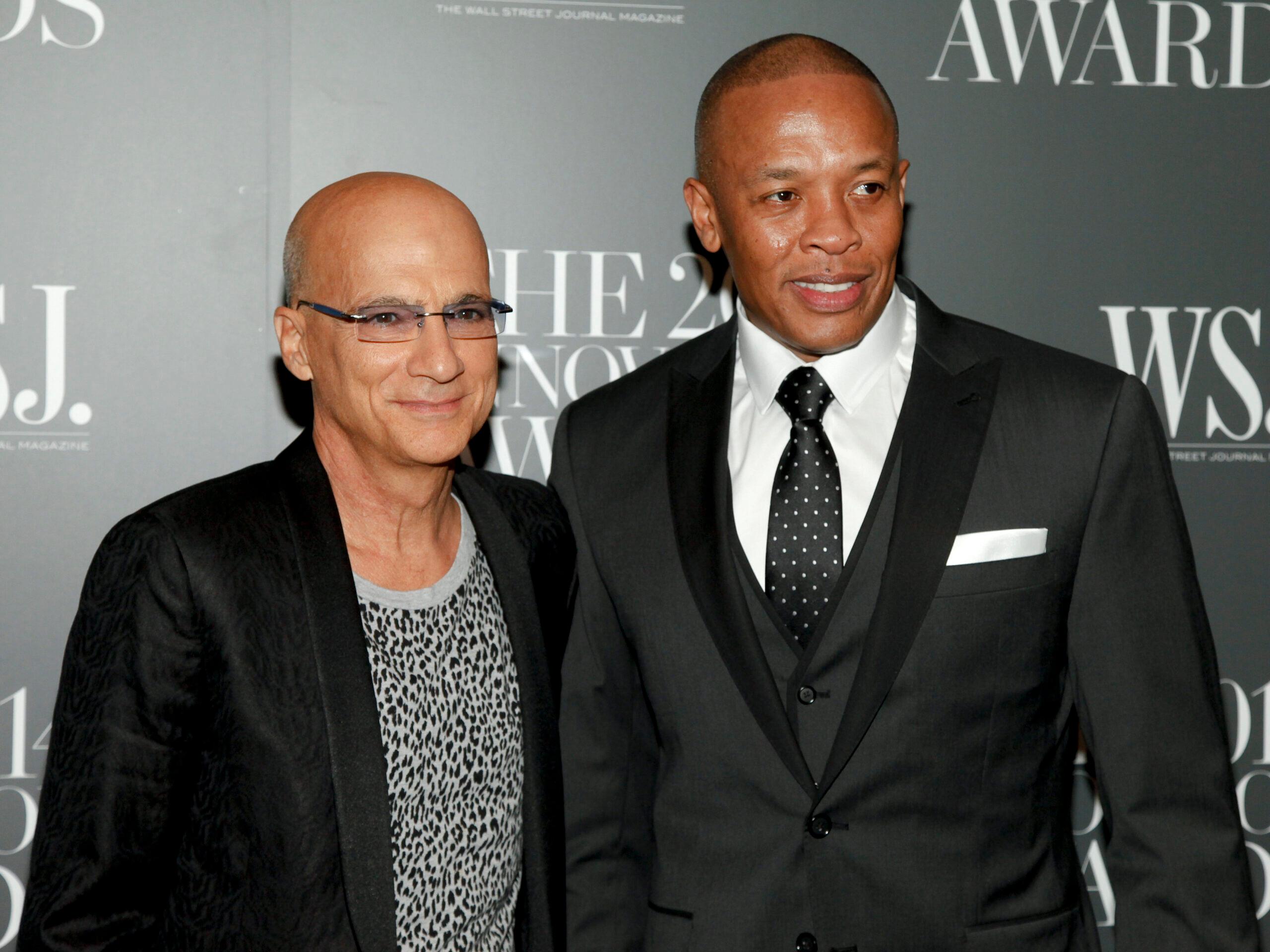 Article continues below advertisement
The school does not have an official name yet, but it is currently known as Regional High School No.1. Located in Leimert Park, the future campus of the unnamed school is the current home to Audubon Middle School.
Parked in a low-income community of color, the middle school houses over 90% Black and Brown students but only operating with less than a third of its capacity, making it ideal for Dr. Dre's vision.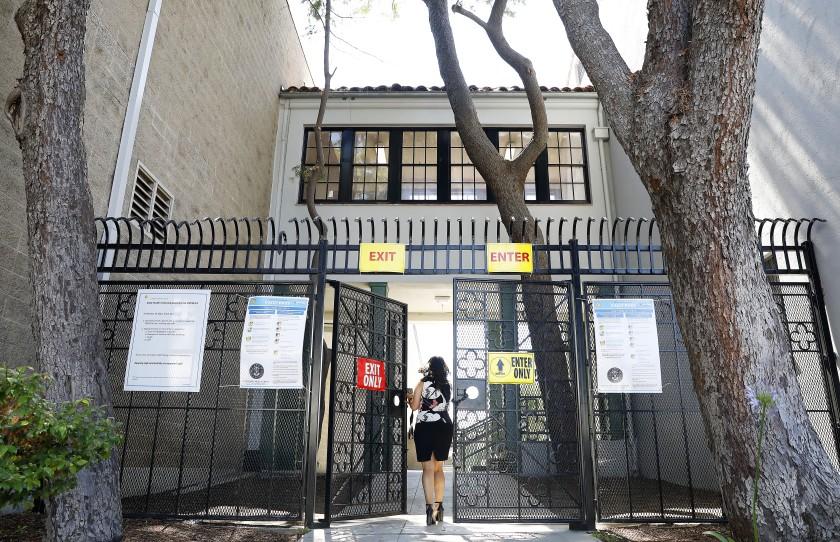 Considering Dr. Dre and Jimmy Iovine's leadership, parents could be giving the middle school a second look.
With a proven and continuing winning spree from Grammy award-winning records and Beats by Dre audio accessories company, Young and Lovine's collaboration and debut into education could be the launch of the coolest high school to attend in the country.