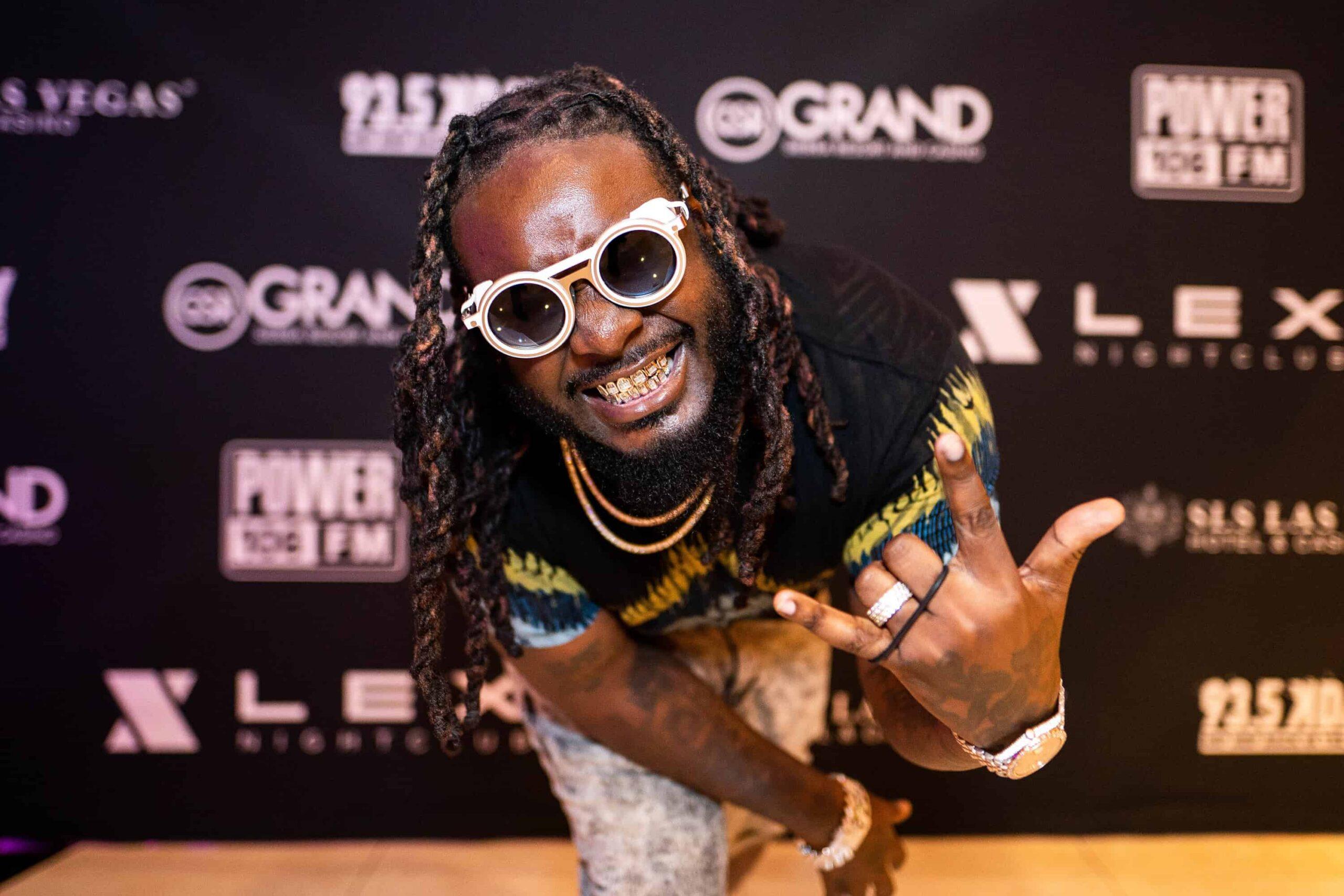 T-Pain Discusses Depression After Remarks from Usher
In an eight-part Netflix docuseries, This Is Pop, T-Pain discusses depression after criticism from fellow platinum recording artist, Usher.

By Taylor Edwards

Jun. 22 2021, Published 9:02 p.m. ET
T-Pain discusses depression after remarks from Usher. In an eight-part series called, This Is Pop, airing tonight June 22 on Netflix – including Shania Twain, Chuck D, Backstreet Boys, Orville Peck, ABBA, and a class of stars – artists share their experiences and different opinions of the definition of pop music.
In a preview snippet featuring an interview with T-Pain, he shares a story about him and platinum-recording artist Usher on a plane. In an emotional session, T-Pain exhales, hesitates, and fights tears before he gathers himself. As he continues, Pain tells the time he was traveling first class to the 2013 BET Awards when a flight attendant woke him and told him Usher wanted to speak with him in the back of the plane.
There, Usher quietly vents to T-Pain about his contributions to the music industry and his signature, popularized use of Auto-Tune. Caught off guard, T-Pain listens to [his friend] Usher tell him how he "fucked up music for real singers" – sparking disappointment and depression for the "rappa ternt sanga".
Article continues below advertisement
"I got up and went back and was like 'How's everything going?' Quick small talk, no big deal. He was like 'I want to tell you something, man.' I was like, 'What's good?' He sounded real concerned. He was like, 'Man, you kinda fucked up music.' I didn't understand. Usher was my friend. He was like, 'Nah, man, you really fucked up music for real singers.' Literally, at that point, I couldn't listen. Is he right? Did I fuck this up? Did I fuck up music? That is the very moment — I don't think I even realized this for a long time — that's the very moment that started a four-year depression for me," T-Pain says.
Though T-Pain is not the first artist to use Auto-Tune, he is highly credited as the leader of the sound wave. When he fell off the music scene in the late 2000s, T-Pain left fans questioning where he went and why he left to begin with. This Is Pop is the first time T-Pain shares the exact moment that led to his disappearing act in front of the mic.
Catch This Is Pop docuseries on Netflix TODAY!