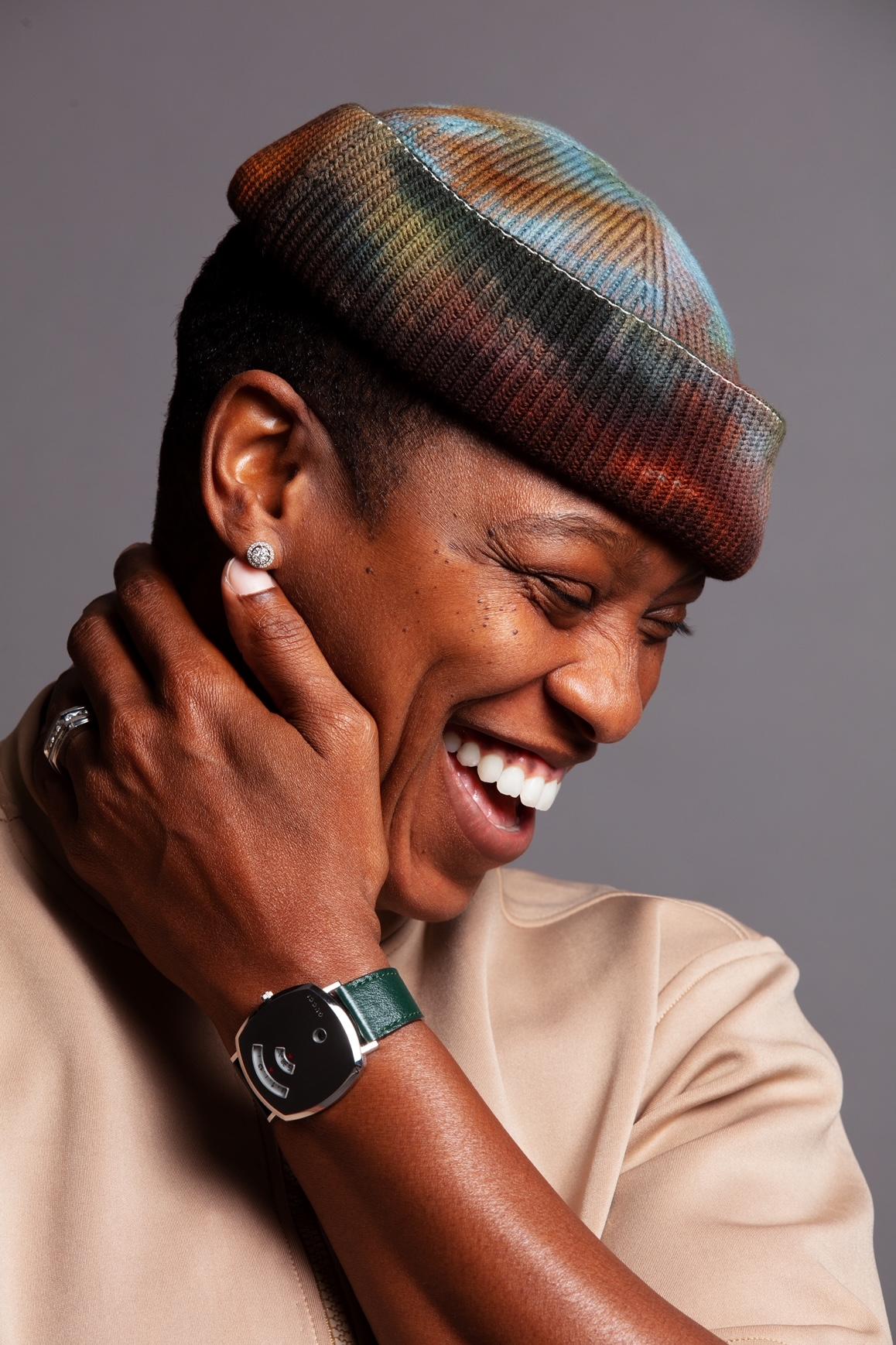 Jessica Betts talks Pride, Dignity, and Love with Niecy Nash
Jessica Betts - artist and actress - talks Pride, new music, new projects and new love with wife, Niecy Nash.

By Myrlaun Walker

Jul. 2 2021, Published 9:15 a.m. ET
LOVE & HAPPINESS
Jessica Betts talks Pride, Love, and Dignity
When musician Jessica Betts married award-winning actress and comedian Niecy Nash, fans were captivated and most of the world was astonished – both feelings that neither lady has been stranger to on their journey to success. So it's little to wonder how the pair connected in the first place.
Their journey to love is just as beautiful as the rainbow stripes that make up the Pride flag; each stripe symbolizing the meaning of self-affirmation, dignity, increased visibility, support, and triumph. As a woman who has always identified as LGBTQ+, Bleu is honored to speak to Jessica on her road to discovery. Attributing her accomplishments to living in her truth, we talked about how she navigates through stigmas and various hurdles.
Our biggest takeaway, "Love is listening but being heard."
Article continues below advertisement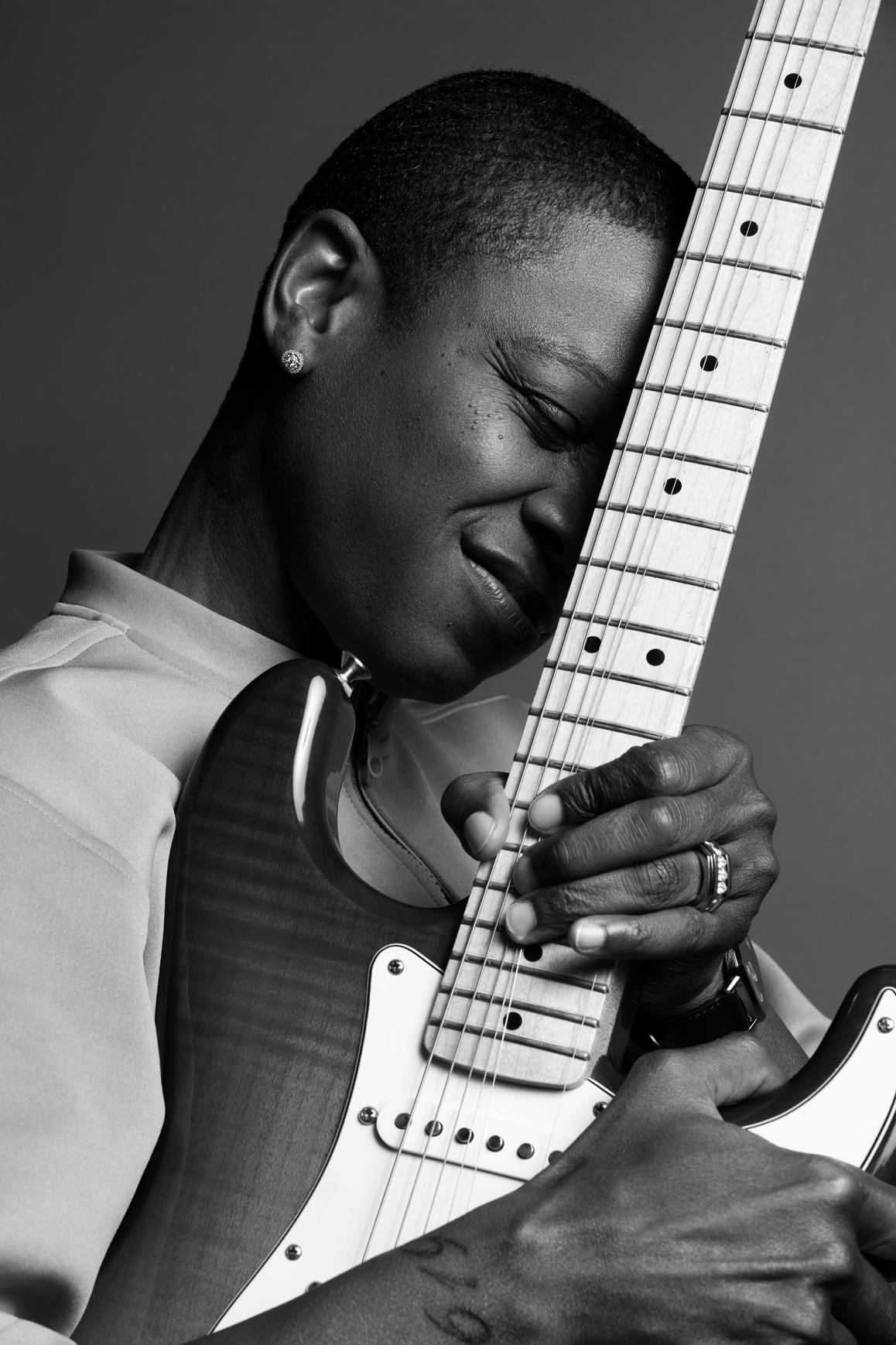 BLEU: What are you the most proud of?
The evolution of my journey and being able to spread love and understanding how important it is to be proud of who you are. So myself and just the evolution of everything coming into fruition of equality and Pride itself within the LGBTQ+ community.
Article continues below advertisement
BLEU: What affirmations do you live by?
I'm not a conformist so I don't really fit into what is considered a societal norm or how people will put individuals into boxes. What affirms me is how I continue to maintain my integrity and the love of such amazing people around me. Of course my wife, my family, and close friends. The ability to have the ambition to keep going and know it's not just about me. It's a bigger picture you know. That's what affirms me, it keeps me going actually. It's what motivates me also.
BLEU: What is dignity to you?
Dignity is pride. Pride is dignity. Being proud, just loving yourself and self-care, spreading love and positivity. All those things define dignity. Self-respect and loyalty.
Article continues below advertisement
BLEU: Are there any stigmas you had to fight through? As a woman in the entertainment industry? Being gay? Being Black? 
Of course, of course! Especially early on, in my career starting off. I was able to find that courage, In the midst of all the stigmas, being Black, being gay, being a woman. Years ago they were strikes, and now they are pluses. They were minuses and now they are pluses. People are placed in these boxes and some people say I'm masculine and identify as such. So the stigma with that was negative in the beginning – the opinions about that because maybe they never saw that or saw someone truly being themselves. Having to conform, you know, wearing makeup, wearing dresses. It felt like something you had to do in order to become successful. Those were hurdles you know. Being able to say no, I'm going to fall in line with who I am even if no one else agrees with it. I'm going to be myself because I know the stigmas are only opinions. They are other people's opinions and thoughts about me. Not how I feel or what I think about myself. Which is why now, all of this is a triumph for me. We can live out loud and we can live free without being placed under these stigmas people have for me.
BLEU: What was the turning point for you? When you no longer had to fit within the boxes?
When I was signed to a label at 21 years old, they had all these dresses and heels, makeup artists, the hair – the bone straight weaves…I was younger so I was like, 'this can't be bad right'. But then it was more based on who I was on my day in and day out activity. It wasn't' just something I had to do on my photoshoots and music videos, it was like you have to look like this going to the laundromat, the grocery store and I was like, wait, no…this was my turning point. I realized they were really trying to change me.
Article continues below advertisement
BLEU: What makes you feel the most "you"? 
That's a great question! Every morning I love waking up next to my wife, I love seeing her smiling. Then I would go down into the backyard, get a nice feel of the sun, feel the breeze, bare feet, feel the ground. Let the electrons go through my body. Just feel the presence of our elements. Being able to be in love, getting married, finding love, also just having love within. It matches the soul I decided to marry. I feel the most me, here.
BLEU: How do you define love?
I define love by not necessarily gauging all the good parts and things. I define love as the balance of being able to be with someone when things are not so good. You're able to figure out and communicate ways for the betterment of the relationship and betterment of our energies. I define love as being connected. Kind. It's being seen. It's listening but also being heard. Because the good times are always going to be there. So love is also about facing challenges. And God is love. Without him being first and foremost in our lives, then it's the higher power to help us navigate through spirituality and have a sense of being a good person. It starts within, you have to love yourself before anyone else. Love is a powerful magnate that has to start with your inner core so that when we spread it, it comes back to us the way we put it out.
Article continues below advertisement
BLEU: Speaking of the love with your wife, I heard a crab dinner sealed the deal, how was the initial link up?
Yes lol. We had crabs that night. LOL Which we have done that once or twice before so it was all cool. This night though, she was near where I was living at the time. We went to a place called Just be Claws in Jersey City. I mean, those claws man, they will get you every time lol. We had an amazing crab dinner and the rest was history.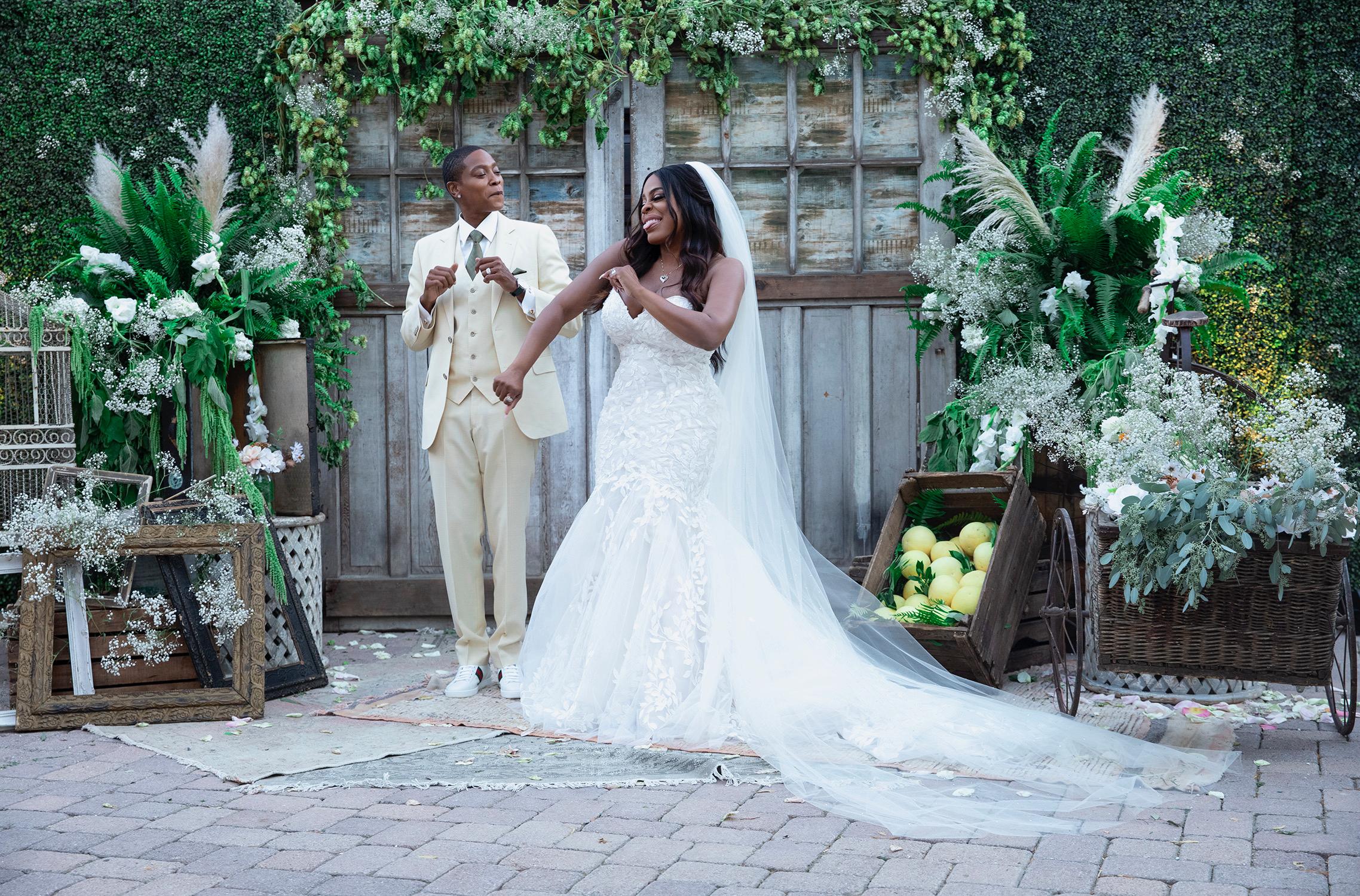 BLEU: When you first started dating, a lot of people said Niecy was "coming out". How were you able to combat that theory?
Well, she says it best. It wasn't like she was coming out of anything, if anything she was going into herself. Understanding that love is love. We place it upon just being one way and I believe what she was saying is that you can't just place love in one box. You have to be free to love who you want to love. I don't combat it because a lot of times it's just that people just don't understand. The reality is that as women, we are fluid and we can decide on whatever we want to do and whoever we want to do it with. That includes love, work, anything. My wife is one of the most amazing and courageous people I know. I don't believe that it mattered what was going on in the past. She's such an amazing person and when she loves, she loves. I love her back.
Article continues below advertisement
BLEU: Did you ever think you would date someone in the industry? Have you dated in the industry before?
You know I don't kiss and tell. LOL. But no, I haven't dated anyone previously in the entertainment business.
BLEU: Is there something you would tell your 13-year-old self? Something maybe you wish someone would have told you when you were that age? 
Soooo you're not going to be in the WNBA. I was highly recruited from different universities and I wanted to play pro ball. So I would have told my 13-year-old self to just play for the fun of it and not to take everything so seriously because what is divine is divine. You'll see everything else come to fruition later on in life. Take it easy, have fun and be a good person in the midst of it all; and put God first because that's why I'm here.
BLEU: What's next for you?
I'm working on my album and a full EP. I haven't come up with a title yet, but that's what I'm working on now. I have a couple of television shows I'm going to be on (that I can't mention yet). One is based in Atlanta, one is in Chicago. So I'm looking forward to traveling.