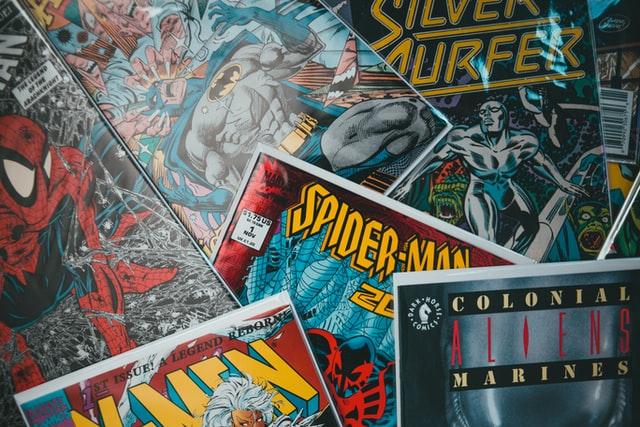 An Iffy Marvel Summer Raises the Question: What's Next?
Deadline reported in July that the film posted the steepest second weekend drop-off a Marvel film has yet experienced.

By Ebony Allison

Sep. 10 2021, Published 10:54 a.m. ET
Marvel Studios is having a little bit of an iffy summer at the box office. Black Widow marked the studio's first cinematic release since the onset of the pandemic, and while it racked up numbers almost any other studio would boast of, it was lackluster by Marvel standards. Additionally, Deadline reported in July that the film posted the steepest second weekend drop-off a Marvel film has yet experienced.
The recently released Shang-Chi has meanwhile been framed as a resounding success — "shattering" Labor Day box office records, according to NPR. The dirty little secret, however, is that Labor Day is a notoriously slow movie weekend. The reality is that Shang-Chi made a little less than Black Widow at its opening.
None of this means that Marvel is losing its luster. Again, the openings of these movies would be cause for celebration at just about any other studio, and will still net significant profits for Disney. Additionally, Marvel has some of its biggest projects in a few years lined up next. Eternals represents a bold new introduction of a whole team of heroes (many to be played by beloved actors). Spider-Man: No Way Home is already generating ludicrous hype. And eventually similar hype will build around the Black Panther sequel, which is moving ahead without the departed Chadwick Boseman (or — thankfully — any cheap digital imitation of him).
DC Comics
To this point, DC's attempt to mirror Marvel's success has been more or less disastrous. That doesn't mean there haven't been a few good films, nor that plenty of money hasn't been made. But there's nothing resembling the cohesion or long-term planning we see from the Marvel Cinematic Universe. Instead, there's a disjointed series of films that seem to contradict and reset one another in a way that conveys uncertainty on the part of the studio.
Article continues below advertisement
With all of that said, DC has more than enough material — and more than enough beloved characters — to give Marvel a run for its money. Batman, Superman, and Wonder Woman are every bit the icons Spider-Man, Captain America, and Iron Man are. And many would agree that the villains of DC are particularly compelling. If the company ever has the courage to start again from scratch, develop a long-term plan, and try a true MCU imitation, DC could find itself as a sort of natural successor to Marvel's run of dominance, rather than a competitor.
Dune's (Inevitable?) Expanded Universe
The world is about to see far and away the most ambitious effort to adapt Frank Herbert's sci-fi epic Dune to the big screen. And according to a recent round-up on Variety, the reviews are mixed. But this is a massive release with potential to become the next major pop culture property. More to the point, the film is also only part one of the first story in a Dune saga that consists of six books. If this first film is a hit, rest assured there will be more to come, including potential spinoffs. That might not result in a franchise as sprawling as Marvel's. At the same time though, it's not that difficult to imagine a future Dune release going head to head and competing with, say, a hypothetical Eternals 2 at the box office.
Article continues below advertisement
Gods As Heroes
Most of the ideas here concern existing properties. But another possible "connected universe" sort of idea that could be built from scratch is an epic surrounding the gods and heroes of the ancient world. This would be an intriguing idea at any point, but it comes to mind right now because these same characters have actually been fairly present in pop culture for the past two decades.
In film, the gods have appeared or at least been alluded to in Troy, Clash Of The Titans and its sequel, Immortals, and the Percy Jackson adaptations. In video games, God Of War titles and Assassin's Creed: Odyssey have flirted with the same content, and a few mobile games have invoked the old gods as fighting characters. And at online casinos, ancient gods and heroes have become prevalent themes, with the Gala Bingo game collection possessing a particular robust collection touching on King Midas, Poseidon, Thor, Spartacus, the lost city of Atlantis, and more. Simply put, these characters are actually quite prevalent in modern entertainment. A studio bringing them together for a cohesive series of action and adventure films sounds like an ambitious but potentially awe-inspiring endeavor.
Article continues below advertisement
Universal's Monsters
Finally there's the Universal "Monsterverse," which is almost like an even more disjointed version of the DC Extended Universe. For those who may have missed the effort entirely, the reboot of The Mummy with Tom Cruise a few years ago was meant to launch a Marvel-like series of connected films revolving not around comic book heroes, but about famous literary and cinematic monsters. Dracula, Frankenstein, The Creature From The Black Lagoon, Wolf Man, The Invisible Man, and more were all meant to be involved. For whatever reason though, Universal couldn't really get the idea off the ground. Last year, Hollywood Reporter indicated that there is a new Dracula-related film in the works, but that it will be more of a "stand-alone, moderately budgeted" effort. We'll take their word for it, but the temptation to string films together and craft a Monsterverse may yet resurface, and frankly the idea still has potential.
We could see all of these ideas or none of them, and Marvel could remain dominant for years to come. But the studio that's dominated the blockbuster category for more than a decade might not be as automatic as it has been, and that at least gives rise to some potential of similarly epic attempts by other studios and properties.