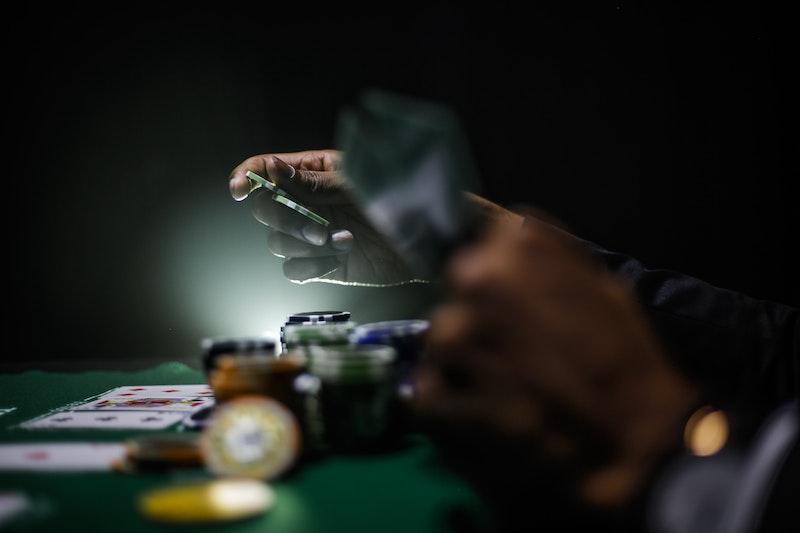 Poker May Be The Next Big Thing To Hit The Olympics
Poker is a mental game of strength and agility at the highest level of competition - and the latest sport of choice.

By Bleu Magazine

Oct. 14 2021, Published 7:04 p.m. ET
TV poker has enjoyed several booms in popularity over the years. One such occurrence came in the 2000s during a series of high-profile writer's strikes. As bosses struggled to tie down their writers to new contracts, they looked further afield to fill a growing void in regular programming. Out of this disruption came a series of well-received TV poker programs on channels like CBS, NBC, and the Discovery Channel with live poker competitions pulling in millions of new viewers to the game.
While TV poker on mainstream broadcasting is, unfortunately, a much rarer sight these days, there remains plenty of appetite for a high-profile return to the screens. In addition, there are even hints that it could make its way to one of the biggest spectacles on earth – the famous Olympic Games.
While puritans might be offended at the mention of poker and the Olympics in the same breath, shifting attitudes towards what exactly constitutes 'sport' and 'competition' means that the idea of handing out gold medals to professional poker players could soon become reality.
Tokyo's recent hosting of the 2021 Olympic Games underlined the changing landscapes in sport with new contests in 3×3 basketball, skateboarding, climbing, surfing, and karate. This brave stance proved to be a winning formula with viewing figures far surpassing those of Rio 2016.
While figures did improve, there are question marks still in place over the appeal of the Olympic Games to younger audiences. Competitive video game tournaments (known as eSports) draw thousands of young fans in person and millions of broadcast viewers to events. With the Olympics reportedly struggling to connect with Gen-Z viewers, its inclusion could prove to be a huge boost to their youth appeal.
Poker's popularity is similarly tough to question. Like other recently included sports such as skateboarding, there is a perception of poker as more of a hobby than a job, but like extreme sports, it has a dedicated following, organized events, and a clearly defined cultural impact.
Article continues below advertisement
Poker has always attracted celebrities with deep pockets to the game. Musicians like Slash and Nelly have been quite vocal about how much they love the game. There are lots of athletes who play poker too including Boris Becker and Gerard Pique, and actors Matt Damon and Ben Affleck are all known to enjoy their time at the tables.
However, the players themselves are also beginning to mark out their own cultural relevancy. Just as young athletes like Troy Daniels have successfully blurred the lines between culture and sport, becoming household names along the way, the best pro poker players continue to prove poker too can bring fame, fortune, and stature.
Names like Daniel Negreanu and Phil Ivey boast social media followers in the hundreds of thousands, while the ever-controversial Dan Bilzerian has amassed an eye-watering 32.6 million Instagram devotees.
While poker is making waves in culture, there are still hurdles to be passed before it can be identified as a top-level sport. For poker to be accepted into the Olympics, there are official requirements that still need to be met. These include the existence of a joint organization and high levels of participation across the world.
Established groups like the IFMP (International Match Poker Federation) have set out on a mission to bring match poker (a version of poker with rules adapted for official competition) to the masses, and are aiming for involvement in Paris 2024, or Los Angeles 2028 at the very latest.
Poker is far more than a simple game of chance, and the skills and understanding that the top players possess are the results of years of study and practice. When thought of in these terms, it is easy to understand why the case for poker to be officially recognized is growing stronger by the day. ​