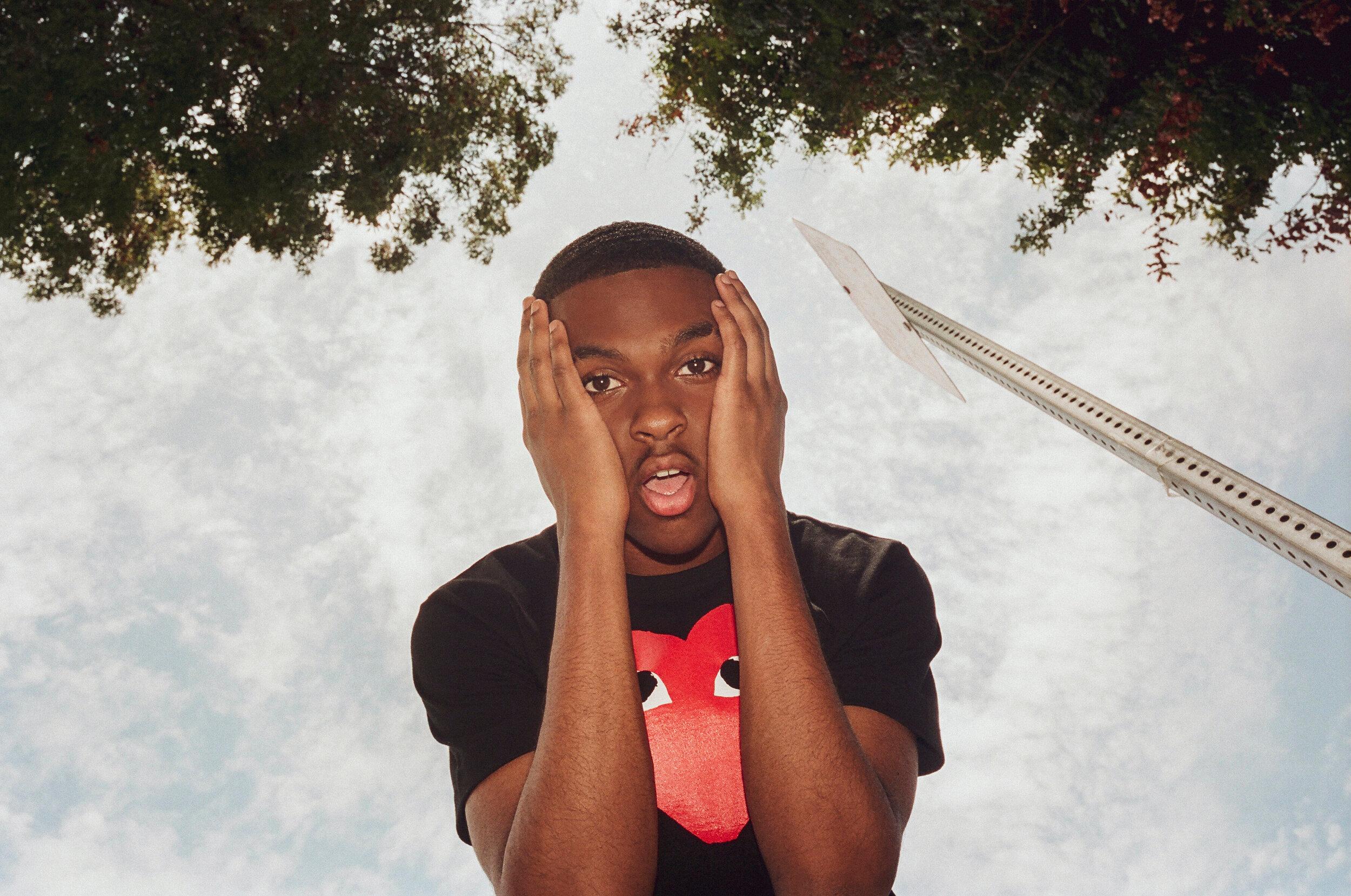 The Rise of Social Media Phenom: Yvngxchris
DMV native Yvngxchris - the 16-year-old has become a household name with his creative lyrics in just two years with half a million followers.

By Justin Wallace

Oct. 22 2021, Published 1:04 p.m. ET
For DMV native Yvngxchris, commitment to the craft of hip-hop has led him to an audience of half a million followers and tens of millions of views and streams. In just two years, the 16-year-old has become a household name with his creative lyrics. Bleu caught up with the rising star to discuss his viral track "Blood on the Leaves," connecting with Pusha T, and more.
Born in Virginia, Yvngxchris's dad served in the Navy, and his mom worked as a nurse. As a child, he recalls his father playing Lil Wayne around the house. "Growing up, my dad loved Lil Wayne…he would always blast his music around the house." Lil Wayne's music video to '6 Foot 7 Foot' gave Chris the ambition to become a rapper.
During middle school, he made his first record on an application named n-track Studio. "The app became my best friend; I was recording on n-Track from 2019 to early 2020." At first, the process of record was very confusing to Chris. "I would have to download a beat from YouTube, convert it to MP3, add the instrumental to n-track, then rap over it with my vocals." As Yvngxchris continued to perfect his craft, he recorded dozens of tracks on the recording app.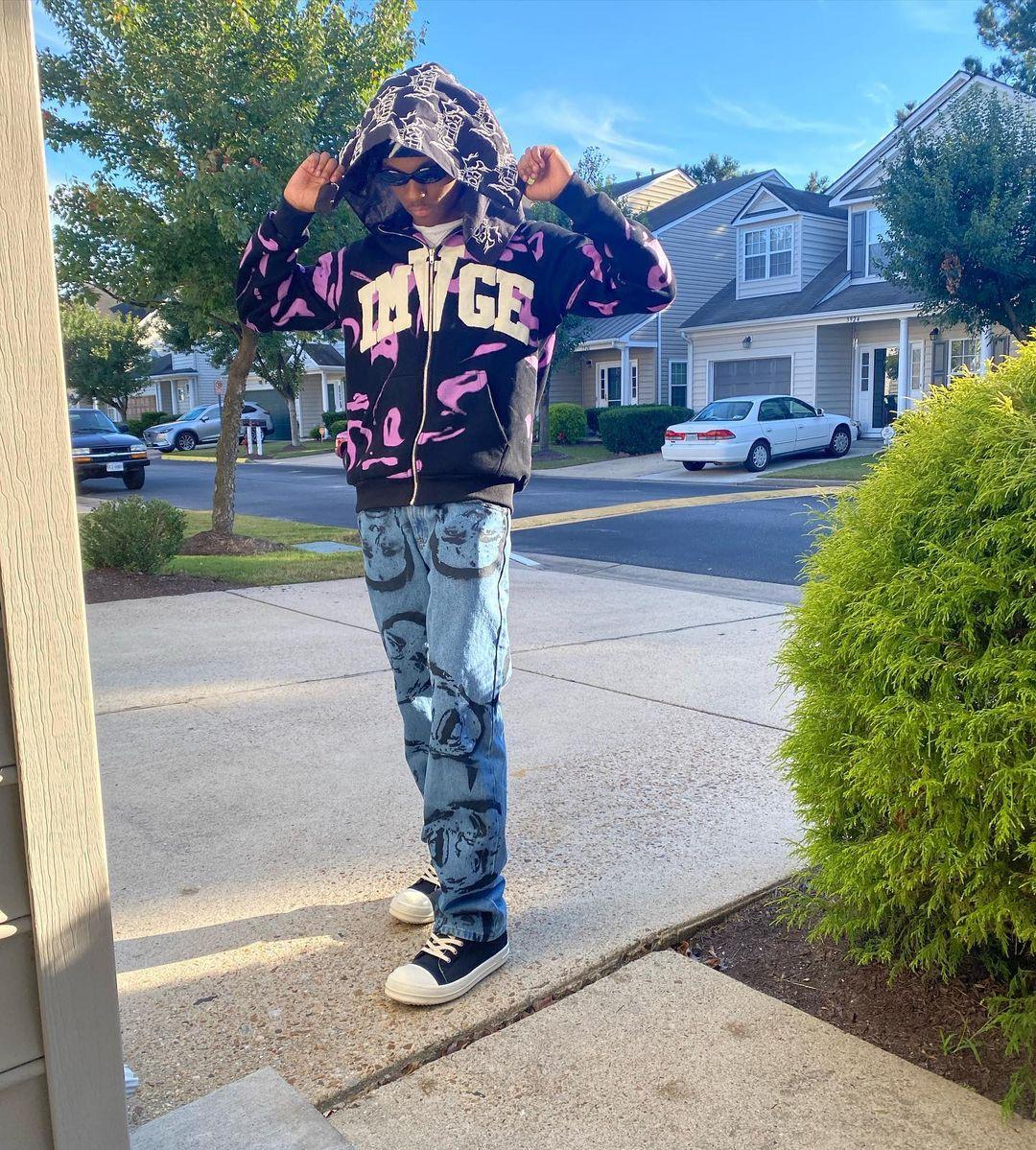 Article continues below advertisement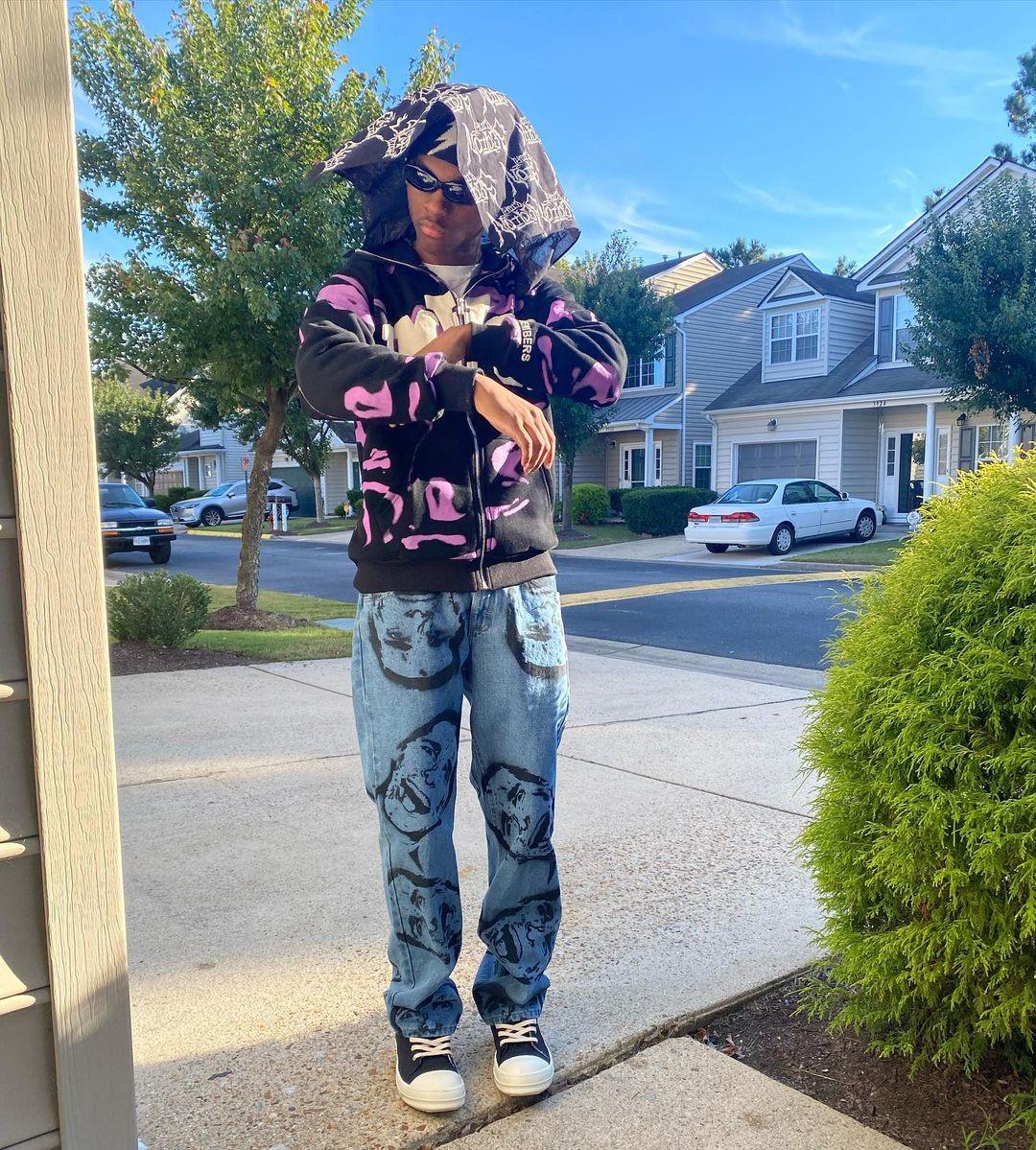 In October 2020, Yvngxchris turned to Tik-Tok, lighting up the platform with his first upload, "Kyrie Irving." It went on to amass 1.7 million Spotify streams and ignite his rise. Later on, he teased "Blood On The Leaves," a record using sample Blood On The Leaves by Kanye West. The snippet went viral on Tik-Tok with over 200k videos to it. Using Tik-Tok as a marketing tool to leverage his music. "To me Tik-Tok algorithms work the best out of all the social media apps…since it is a new app, you're able to extend to your audience with just one unique video." Releasing as a snippet, Yungxchris is in the process of getting the song cleared.
Article continues below advertisement
Still in high school, Yvngxchris gave his full attention to music after amassing over 3 million Spotify streams in between single's "Been Gettin' Money," "April Fools," "Did You Know?" with Tisa Korean, and "Kyrie Irving! 2."At the time, I was on the track team, not going to practice…one day, my team kicked me out of the chat." After getting kicked out of the track & field group chat at school, Chris felt it was a sign to take music to the next level.
Maintaining his stardom, the rapper caught the attention of Columbia Records and landed a deal with the label in 2021. Moreover, he connected with DMV moguls Dre the Mayor and Pusha T. "I remember receiving a call from my A&R at Columbia. He asked what I think about Pusha T being my manager…I said, why not? It was an automatic yes for me." With Pusha T being from Virginia, Yvngxchris felt it made sense.
Article continues below advertisement
As Yvngxchris continues to drive the new generation of music forward. He is learning from the great as well! Over the summer, the upcoming rapper played his music in the studio with Wale and Freddie Gibbs. An experience he described as surreal. "Seeing them listening to my music and giving me advice was something I never imagined…I'm grateful for both Wale and Gibbs for what they did for rap."
With music in the chamber for Columbia Records, he continues to compete on the highest level with no shortage. His latest single, "Bitch I'm Joe Biden," is available now on all streaming platforms. Produced by Justxrolo, "Bitch I'm Joe Biden" layers the Chesapeake artist's rapid fire flow atop an insane, hyperactive beat.
Article continues below advertisement
You can catch Yvngxchris on the upcoming Tecca Loves You Tour with Lil Tecca, BabySantana and Bktherula this spring. Fans can gain access to tickets by visiting http://www.tecca.co/tour for more information.