LA The Goat Proves Its '813 Day' With New EP
Def Jam's LA The Goat discusses his inspiration, Tampa upbringings, Jermaine Dupri, and his latest project, the EP, My Time.

By Justin Wallace

Nov. 19 2021, Published 5:58 p.m. ET
Tampa has its hands on one of the most talented artist in the industry, LA The Goat. The South Florida native music is one of the most exciting things to hip-hop in a long while.
Heavily influenced by classics, LA posted a freestyle over Jermaine Dupri's "Money Ain't A Thang" instrumental. From there, his Instagram fled with comments tagging the legendary producer. LA would soon find himself getting into contact with Dupri, signing a deal with Def Jam.
With LA The Goat here, rap is back with his uncut raw lyrics and melodies. Bleu caught up with the LA The Goat to discuss his inspiration, Jermaine Dupri, and his latest EP, 813 Day.
Bleu: Being from Tampa, who inspired you to make music?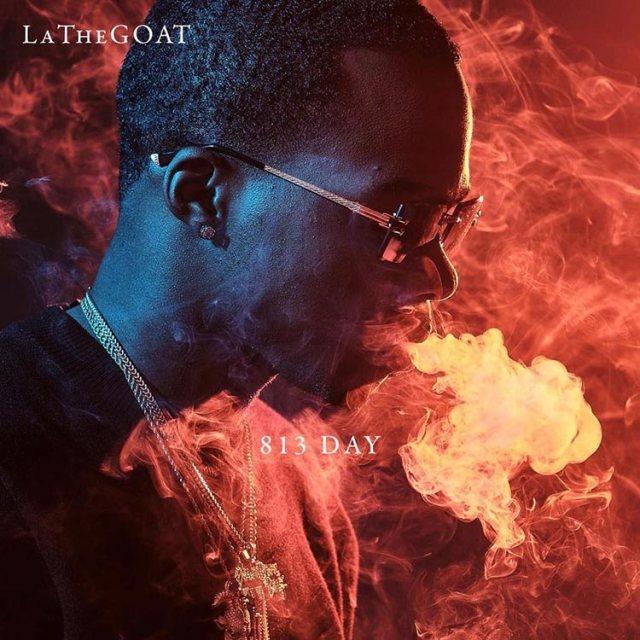 LA The Goat: Tampa! My city is a very culturally city. We have our slang, our music, and everything. As far as who inspired me to make music, I'll say the city there's too much induvial to name. If you listen to my music, you hear Tampa.
Article continues below advertisement
Bleu: Who do you currently listen to from the city?
LA The Goat: There's a lot of people. Currently, I'd listen to Cool, Nate, Big 290, and so forth. I listen to a lot of people in my city because there's a lot of great music.
Bleu: We're finally in the last quarter of the year; how has 2021 treated you musically?
LA The Goat: At the beginning of the year, there was a bit of a setback. My Instagram got deleted, so I had to re-gain my fan base again. Music-wise, I had more s*** to talk about this year, 2021 was such a surreal year for me.
Article continues below advertisement
Bleu: How did you and Jermaine Dupri begin working together?
LA The Goat: We got in touch over Instagram during the pandemic. I had freestyle over his "Money Ain't A Thang" beat by Jay Z. I posted it on Instagram right after, and all my followers started to him. He ended up sharing my post on his Instagram. After we got in contact, he heard my song, eight bands. After that, the rest was history.
Bleu: What advice have you taken from Dupri since meeting him over the pandemic?
LA The Goat: Stay true to yourself. Don't follow the wave. Make your own moves.
Article continues below advertisement
Bleu: Your hit song "8 Bands" feature Rick Ross on the remix; how did you and Rick Ross end up getting on a track together?
LA The Goat: I had sent over the song to him. Being from Florida, Ross is a legend to us. When everyone in my neighborhood heard Ross on the remix, everyone went crazy. The city was f****** with it.
Bleu: What can fans expect to hear from your new tape?
LA The Goat: Seven songs with versatility. My new project is different compared to my other project. Everything from the beats are different so my fans will be able to hear the uniqueness of my music.
Article continues below advertisement
Bleu: Production-wise, how long did it take you to complete 813 Day?
LA The Goat: It took a while; I'm very particular when it comes down to my music. I make a lot of music as well. It took me two to three months to finish the tape.
Bleu: When recording your verses, did you come with the hook first, then write? What's your writing process?
LA The Goat: I freestyle a lot; I'm more of a punch-in type of recorder. But say if I'm writing a profound verse with a lot of meaning, I'll usually take my time and write a verse. Usually, I write down my bars then choose my hook with the bar I wrote down.
Article continues below advertisement
Bleu: With the new year coming upon us, who do you wish to work with in the future?
LA The Goat: Andre 3000 mostly. I have few others I want to work with as well. But Andre 3000 is the main person.
Bleu: How has Tampa shaped you into the person you are today?
LA The Goat: Tampa is my home. Without Tampa, I'd probably not start rapping. I'm grateful for the city in many ways. I need people to start looking at the talent coming out of the city. We're unique in our own way.
Listen to '813 Day' available now on all streaming platforms.