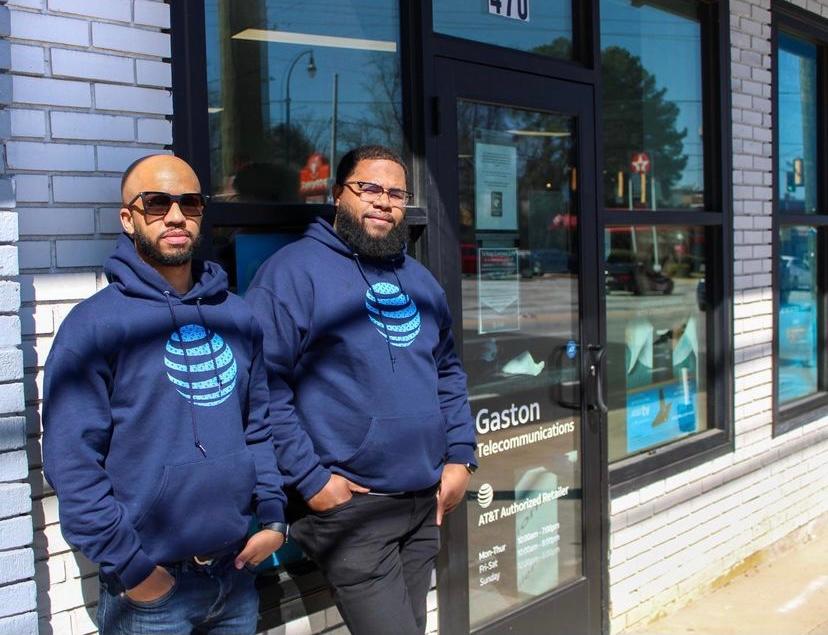 Meet AT&T's First Black Authorized Retailers: The Williams Brothers
The Williams Brothers started their entrepreneurial journey in high school selling snacks to now first Black retailers in AT&T history.

By Kayla Grant

Dec. 1 2021, Published 6:34 p.m. ET
Inspired by their father Paul Williams, Sr., and his entrepreneurial spirit, the Williams Brothers are making history in the telecommunications industry.
When Paul Williams, Jr. and Patrick Williams started their entrepreneurial journey in high school selling chips, candies, cookies, and more, they had no idea that it would lead them to become the first Black authorized sellers in AT&T's history.
With their first location opening in 2018 in Kennesaw, Georgia, the Williams Brothers have expanded to 10 locations in Metro Atlanta. The brothers attribute this monumental business venture to their father Paul G. Williams, Sr., and the relationship he cultivated with Marvy Moore during his time selling life insurance products.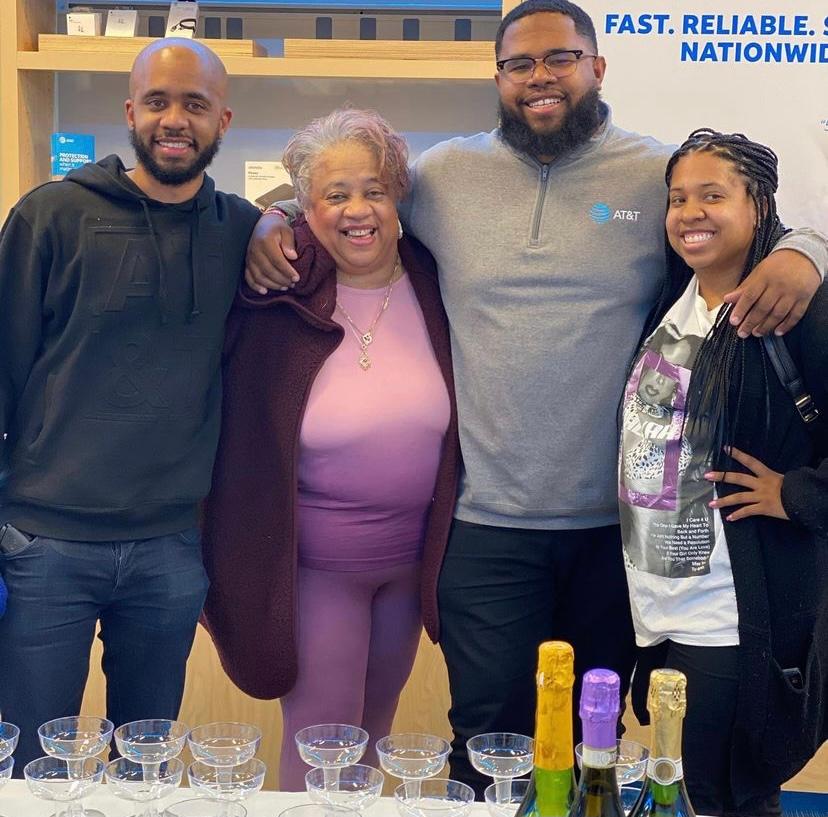 "We've come quite a bit of a way in a relatively short amount of time," Williams, Jr. said. "This wouldn't happen if it wasn't for God, Marvy Moore, and our father, so I have to give them all the credit in the world."
With no prior experience in the telecommunication sector, Williams, Jr. shared that they do not take this experience for granted and will use this opportunity to inspire the next generation.
"I also do feel it's kind of crazy because while that could be a great thing, being the first, it also feels like … a shame that we are the first in the sense that there's so many other brilliant people that have worked in AT&T and in the wireless industry that haven't had this opportunity," Williams, Jr. said.
The Williams Brothers were inspired to become entrepreneurs by their father at a McDonald's restaurant after a baseball game. Williams, Jr. recalled his father's sole motivation to become an entrepreneur was to spend more time with his family.
"Family is important, it's the biggest thing that my brother and I both learned [from our father], and being able to go into business for himself allowed my father the opportunity to spend more time with [his] children," Williams, Jr. said.
The brothers learned the ropes of the business industry from an early age through Wendy's franchises their father owned, allowing them to learn the everyday nuances of a business and earn money.
Article continues below advertisement
The Williams Brothers shared how proud they are to continue their father's legacy. Their father instilled the value of putting family first, giving back, working hard, and managing their finances properly. They looked up to the man that he was and wanted to live by his example.
"It helped build me and motivate me because seeing Black men not only party but … getting into the community and being big businessmen," Patrick adds.
Paul Williams, Jr. shared the same sentiments as his brother. He asserted that being a member of Kappa Alpha Psi Fraternity, Incorporated, taught him how to be great in every field and endeavor. He also acknowledged the impact of those who came before him and how grateful he was to become a part of their legacy.
"A lot of great men have worn those colors and those letters before us," Williams, Jr. said. "It was trailblazing to walk behind those footsteps and to have those examples of great men that come before us."
Article continues below advertisement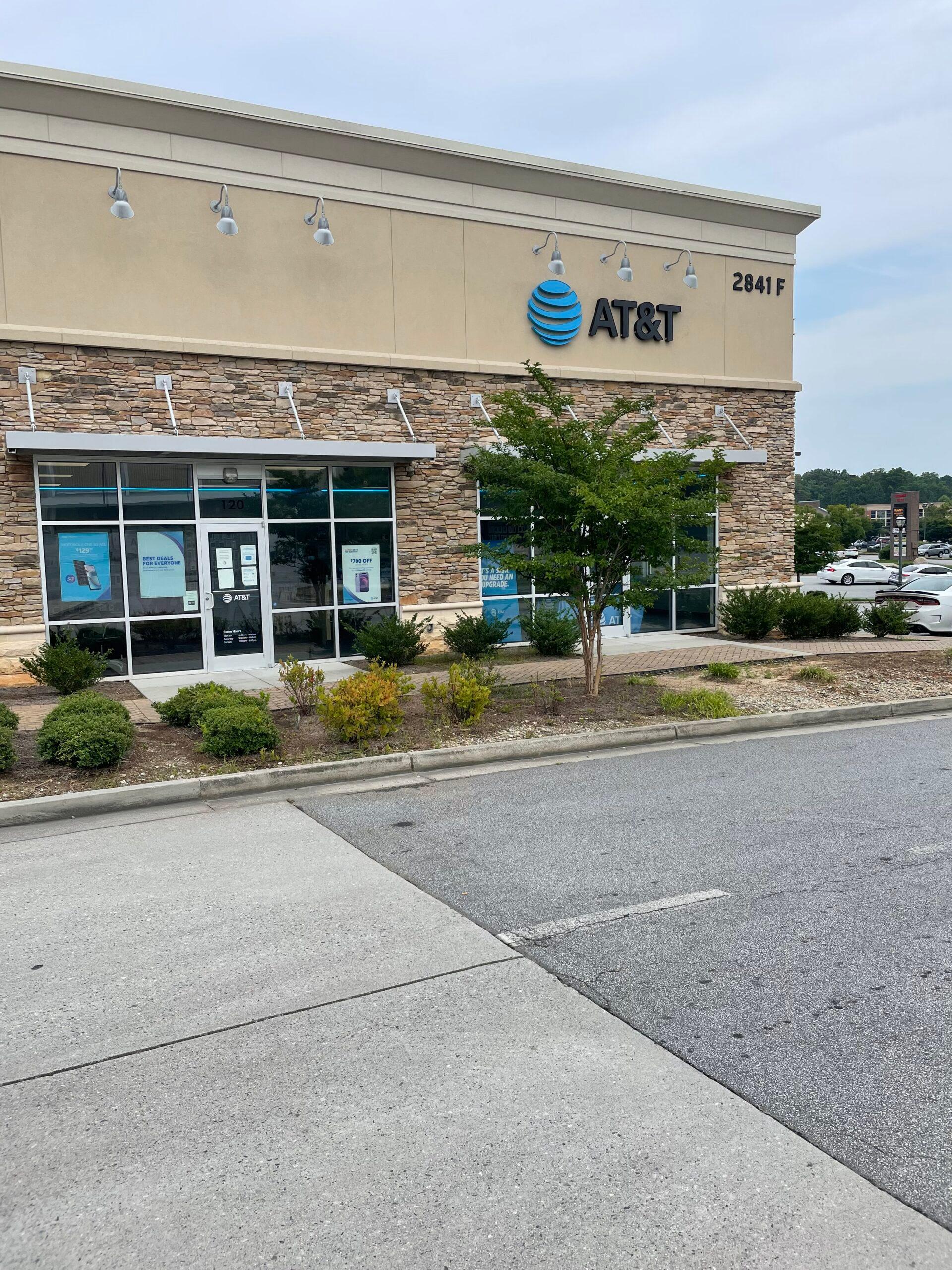 The lessons that they learned from their father, their family, and as members of Kappa Alpha Psi Fraternity, Incorporated, provided them with a strong foundation to build on in order to become the men that they are today.
As for the future of Gaston Telecommunications, the unstoppable duo plan to continue their momentum and reach their goal of opening 100 AT&T stores. In the midst of their expansion, they plan to rebrand Sweet Auburn Seafood, which is the restaurant that they started with their father.
Their motivation to continue evolving derives from upholding their father's legacy and the unyielding support from their family. Williams also asserted that the impact he makes on his community inspires him to continue.
"You may have had the worst day of your life and they hit you with the 'Keep going. I like what you're doing for the community. You give me hope.' That's motivational for me," Patrick Williams said. "That's what really keeps me going: my father, my family, and my peers that I impact."