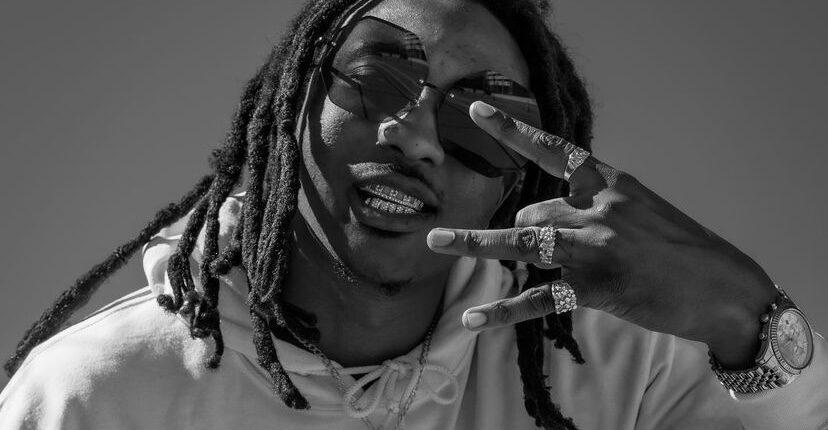 The Jeweler of the Stars: A Talk with Scotty ATL
Owned by Scotty ATL, Grillz by Scotty is a custom jewelry and grillz shop popular amongst many celebrity clients, Atlanta, and Los Angeles.

By Kirby Wright

Dec. 1 2021, Published 5:38 p.m. ET
Can you guess what Jesse Williams, Issa Rae, and T.I. have in common? Allow us to introduce you to Grillz by Scotty. Grillz by Scotty is a custom jewelry and grillz shop popular among many celebrity clients including the aforementioned. 
Grillz By Scotty was created by Scotty ATL, a former hip-hop artist who used his knack for business and networking to create and grow the company. His journey is filled with ups and downs including college basketball, street life, and several national tours with artists like Trinidad James (his first celebrity Grillz client), B.O.B., Big Krit, and more.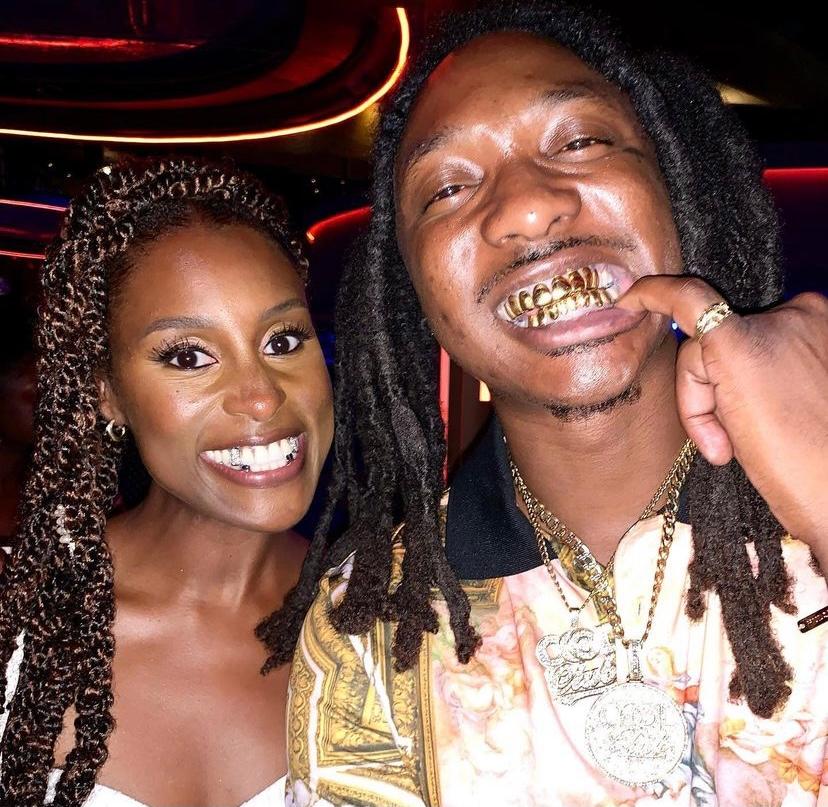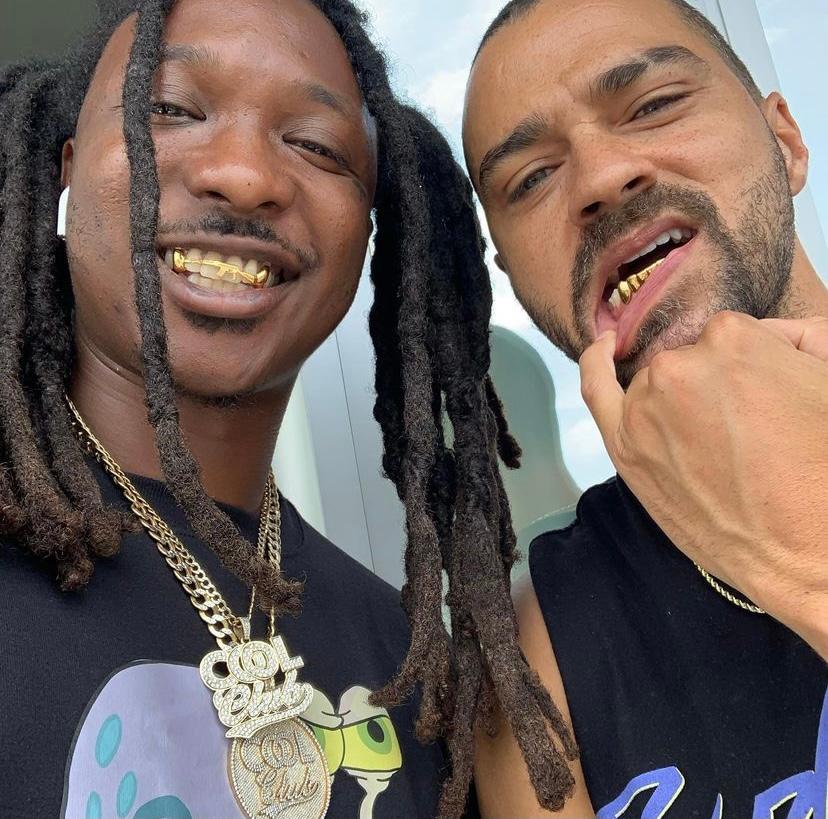 Popularized by hip hop, grillz have become a popular fashion statement that showcases individuality and boldness. However, Scotty ATL is the first Black entrepreneur to bring their flair to Melrose Avenue.
We had the opportunity to chat with him about his path and what it's like owning a business with locations in both Los Angeles, California, and Atlanta, Georgia.
Article continues below advertisement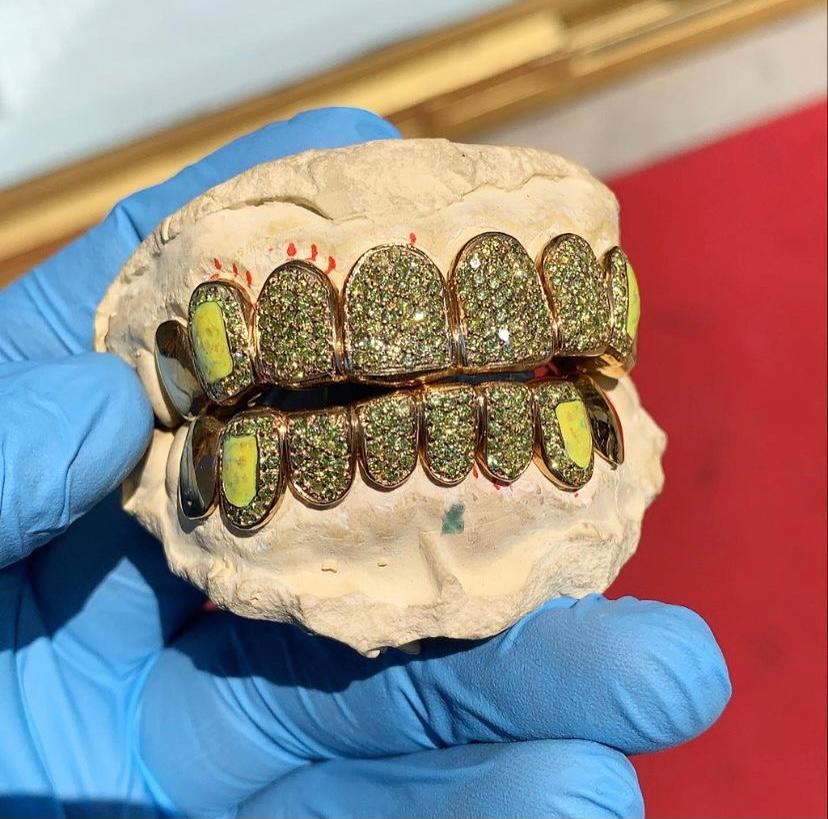 BLEU: What was the transition like moving from artist to entrepreneur?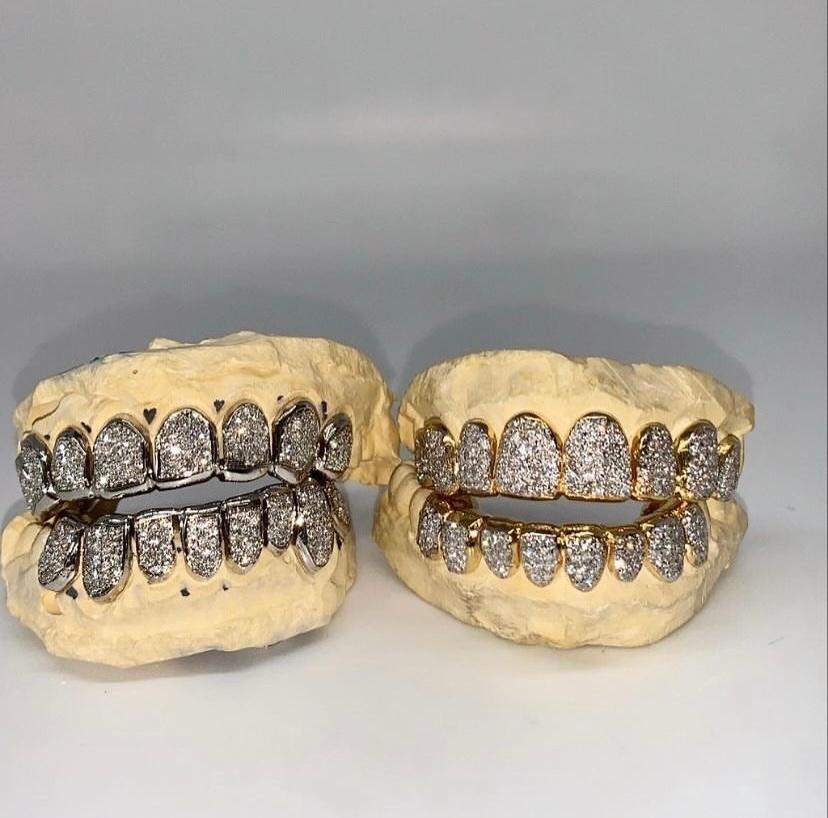 SCOTTY: As an artist, I've always pictured myself to be an entrepreneur as well. I have my own merchandise. And I sold out my own shows in Atlanta for years. So, it was not necessarily a transition, but it was new to me. I had to spend a lot of time working at my store and not just in the studio. I had to learn balance to do both.
Article continues below advertisement
And you started as a mobile business, right? Tell me more about that.
Yeah, when I began I was just pulling up on people wherever they were – home, Walmart, the studio, everywhere. I started off learning from another Black jeweler. He taught me how to make the grillz. We would buy it, melt the gold down, and make them. But, we didn't work out. So, I went on a tour with Ace Hood. And I needed some extra money for the promotions tour. I thought, "I'm gonna start taking the grillz more seriously," and just like that, it was the beginning of something.
You casually mentioned interning with a jeweler, that's a bit of a flex. Everyone isn't able to do that. So, you have to tell me about the process. How did that come together?
(Laughs) Well, I'm into marketing. I read a lot of books. Nipsey Hussle inspired me to read one called Contagious. At one point though, I was at my friend's house and he kept telling me about this dude who wanted me to help him with his grill shop. At the time, I wasn't making grillz. I bought them, but I wasn't really interested. But one day he asked me to pull up to the grill shop, and I went. And as soon as I left I ran into my homeboy who had just lost his job. He said he wanted to start doing grillz. So, I introduced them and we started it. They had more experience, but I had the business smarts. I was bringing in artists, I had us at radio stations and festivals, partnering with A3C, and more.
Article continues below advertisement
It's crazy how all those experiences came together at the right time. How did it go from you guys having a few clients here and there to needing a brick-and-mortar location?
Well, the friend I was talking about felt like we needed to get an office. We actually had a big fallout about it. At the time we weren't doing as many grillz. And I'm the type of person where I don't like to make moves unless it's necessary. But, we ended up getting one anyway. And we struggled to pay office rent and I ended up breaking ties with him.
Later, I started working with another dude who had a store. And he taught me the ropes of owning a store. But my hustle was, I wanted to get paid even when I wasn't there. So, we didn't
work out. I packed all my stuff the same day and put everything in my trunk. Then, a customer called me saying they were on the way to the shop to get a grill. I said, "Listen, man, we just started a new service where I can come to you!" I posted it online and everything. Soon, I had so many grillz in my car and my house, it was crazy.
Killer Mike was the one that inspired me to get a shop, instead of an office. He said, "You want somewhere people can pull up and you can get traffic from tourists."
Article continues below advertisement
What were some of the biggest challenges you ran into once the Atlanta store opened?
One of the first things I ran into was all that came with running your ownstore. There were so many things that I didn't realize. Like, what people were willing to work for. For example, at first, I paid them hourly. But, since people were washing gold and exchanging money all day, I realized they need commission as well. Being in the streets you learn that if the people around you aren't eating, then eventually they'll eat you. I had to learn how to keep everybody satisfied, have the right attitude, learn systems and processes, and so many other things you wouldn't think about when it comes to grills.
I've heard switching to the West Coast from the Southeast can be a bit of a culture shock too. What's it been like owning the new Los Angeles store vs. the Atlanta store? 
Well, the weather is great. Experience-wise, Atlanta is like…(pauses) the hood (laughs). In LA, I feel like I'm in a high rent district. It's a different spin. We haven't been open that long and we've already done some of our biggest customers. So, that alone gives me confidence that I made the right decision. If God puts something in my heart I'm gonna do it.
Article continues below advertisement
You've mentioned a few fallouts and now I hear how you feel about the team earning a commission. How important is it to you to have the right team? 
Super important. I wouldn't be able to do what I do without my team. I'm not at the shop all day every day, but I've built trust with people who are there all day. If you can't trust people you'll never grow as a business because you'll try to do everything yourself.
Now the celebrity aspect, what led to that? 
I'm the type of person where I don't go for a home run. I'm a one person at a time kind of guy. So, for me, it's just been one grill at a time. Let's just do it right the first time. And every customer is connected to 10 other people, that's my thought process. So, the connections I did have, instead of trying to just reach out to them because I had something going. I let my work speak for itself and let them see the value of what I had going on. So, when they came to buy it, I knew they truly wanted it.
Speaking of, I saw Issa's video talking about Grillz by Scotty's customer service. Is the level of customer service intentional and how did that make you feel?
Article continues below advertisement
It felt great. Customer service is definitely intentional. I feel like the odds are stacked against me. I'm a Black man that's doing gold grillz. I know sometimes people can't wait to find something wrong with what you're doing. I just try to beat people to the punch when it comes to whatever I'm doing. I think a lot of people come for the whole experience because they heard Issa talking about it or other customers. I've been doing this. For example, when T.I. hit me, I pulled up on him the same day!
If you could give a good piece of advice to future entrepreneurs what would it be? 
I give the same advice. It's practical but very important: Make a to-do list every day and do it. A lot of people don't go as far as they want because they just don't prioritize their day. Anything big starts on a small scale.