Amaal: Toronto's Leading Lady of R&B
For R&B singer Amaal Copy her remarkable journey began in Mogadishu, Somali, where she, the fourth of ten children, lived in the early 1990s.

By Jerrod Eastman

Dec. 17 2021, Published 3:47 p.m. ET
For R&B singer Amaal Copy, her remarkable journey began in Mogadishu, Somali, where she, the fourth of ten children, lived in the early 1990s. Due to Somalia's ongoing conflict, Amaal's family migrated to Toronto looking for a fresh start. Adjusting to life in Canada is where Amaal indulged in her creativity, making her first song at age 20. Heavily influenced by her cultural heritage, Amaal Copy's music expresses the fullness of herself and her story in art.
In 2019, Amaal Copy made significant shockwaves throughout the Canadian music scene with her EP Black Dove. Stepping out of her comfort zone, Amaal received major love garnering a Juno nomination for Soul/R&B Recording of the Year. Her sophomore EP Milly is the soundtrack to her journey to discovering personal autonomy and sexual liberation. Amaal Copy's soulful sound is ready to sweep the R&B genre like no other.
We recently got the chance to catch up with Amaal while she spent time in London recording.
Article continues below advertisement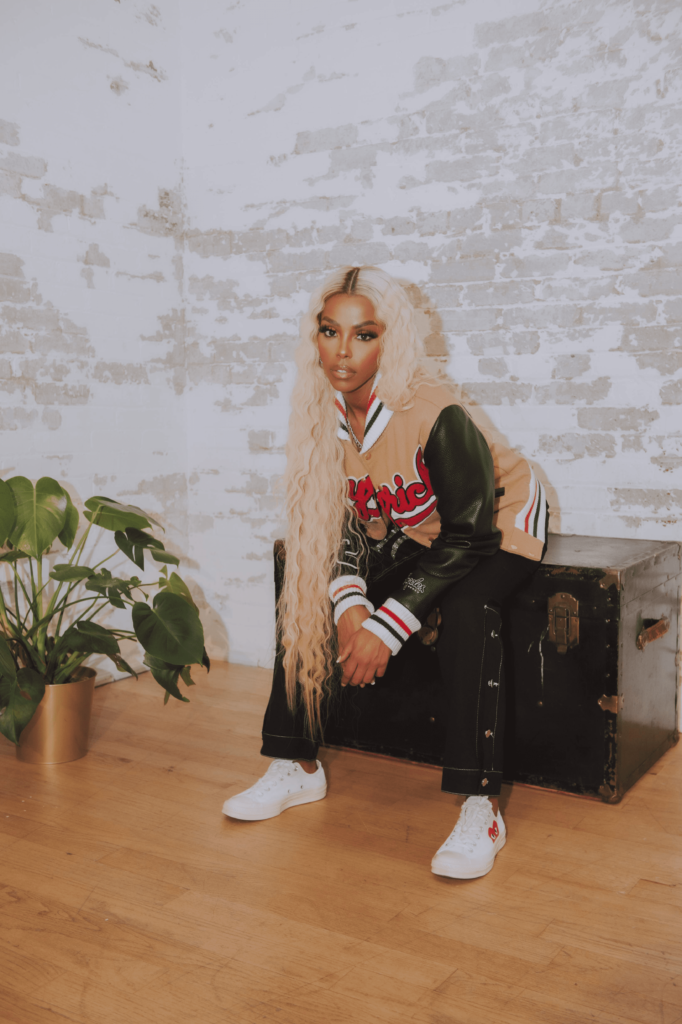 Bleu: At what moment did you recognize you wanted to make music as freely as you did on Black Dove and Milly?
Amaal: I would say probably a year before the release of Black Dove. I worked on a project before that and played it for a couple of friends but, it wasn't getting the response I was hoping for. I felt I was robbing myself of fully experiencing life and being open and honest about what I was going through. It felt like I was living a double life almost. It was a big moment for me as I allowed myself to be free and create. It changed everything for me.
Article continues below advertisement
Bleu: Do you prefer performing or making the song?
Amaal: I probably would've said making the song a while ago. Having had it taken away from me because of all the restrictions and the pandemic, I approached it differently. I did three live shows in the last couple of weeks; just a simple acoustic set. It was a beautiful experience, very spiritual. Of course, you're always anxious, and you want to do well, but I love the experience. I love that more. You get to see people's reactions to your song, so it's a memorable experience.
Bleu: What is the process of picking out your outfits?
Amaal: Honestly, I'm very extreme. I'm either very comfortable. You know, like an oversized sweater, a nice jogging outfit, or baggy jeans and a tight t-shirt. Or I'll do the extra done up where I love (things like) a beautiful blouse or a dress that shows the curves. Have to show the curves. But I love the baggy aesthetic more; I've always gravitated to that.
Article continues below advertisement
Bleu: How would you describe your fans?
Amaal: I would describe them as most women who want to do more than what's expected of them. I look at it as therapy, they look to me, and I look to them. We help each other.
Article continues below advertisement
Bleu: Would you say that stardom is something you've seen in yourself throughout your whole life?
Amaal: Wow, a star? I mean, we are all stars no matter what on our own. You can be doing community work or be a teacher. I feel like as long as you're doing something that's of change and worthwhile, even if it's one person you can impact, then you're a star in my eyes.
Bleu: How did you come up with the concept for the visuals for Selfish?
Amaal: It was playful. I feel like all of my videos and songs, although they're fun and light, there's always have a meaning and message behind them. Essentially it's about this person who's been watching you and been wanting to dictate your life. They thought you would be afraid and succumb to that, but you didn't. You gave them a show. Like watch and enjoy it. I will not crumble. I just really wanted to have fun, and I felt that. I felt happy, and it was exciting.
Article continues below advertisement
Bleu: Is there anything you want to let your fans know for the up and coming year?
Amaal: Yes! I'm working on my next project right now. I'm thinking it's going to be Milly 2. This will be the second installment to Milly. Another huge announcement, I will be going on tour this upcoming winter. So far, we've announced the Los Angeles show, which will be on February 3rd at Peppermint, and my hometown show, which I'm super excited about in Toronto, will be on March 23rd. There will be more dates and other cities announced as well. I'm excited about that.
Amaal Copy's sophomore EP, entitled Milly, is available to stream now.