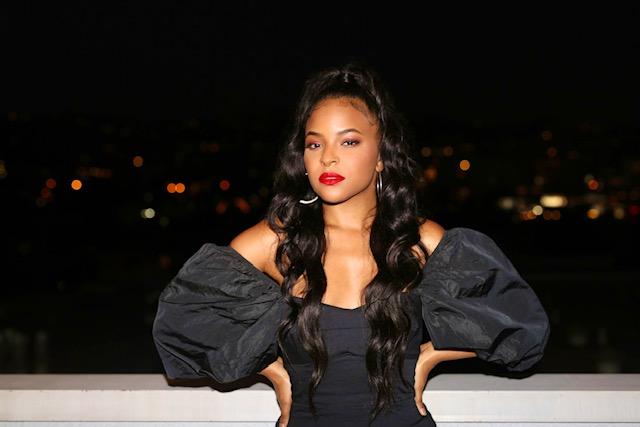 Mikhala Jené Sings The 'Carolina Blues'
Mikhala Jene' talks the 'Carolina Blues' from Jacksonville, North Carolina to HBO's Insecure Season 5 soundtrack.

By Justin Wallace

Dec. 21 2021, Published 2:35 p.m. ET
From the southern belle of Jacksonville, North Carolina, artist Mikhala Jené didn't let her small-town stop her from dreaming big. Expressing her creativity through multiple forms of art from drawing to dance, music gravitated to Jené. A part of her local church choir, Jené developed a soulful voice with inspirations from Aaliyah, Mariah Carey, Whitney Houston, and more.
Perfecting her craft, Jené music caught the ear of Grammy-nominated producer Deputy. Impressed by her talent, Mikhala and Deputy continue their work relationship on Jene's project, Carolina Blues. The project showcases Jené's writing skills and voice. Surpassing over a million streams on Spotify, the project-leading single "Mad B*tches" featured on season five of HBO's Insecure. With a new project for 2022, Mikhala is bound to express her creativity through art and music.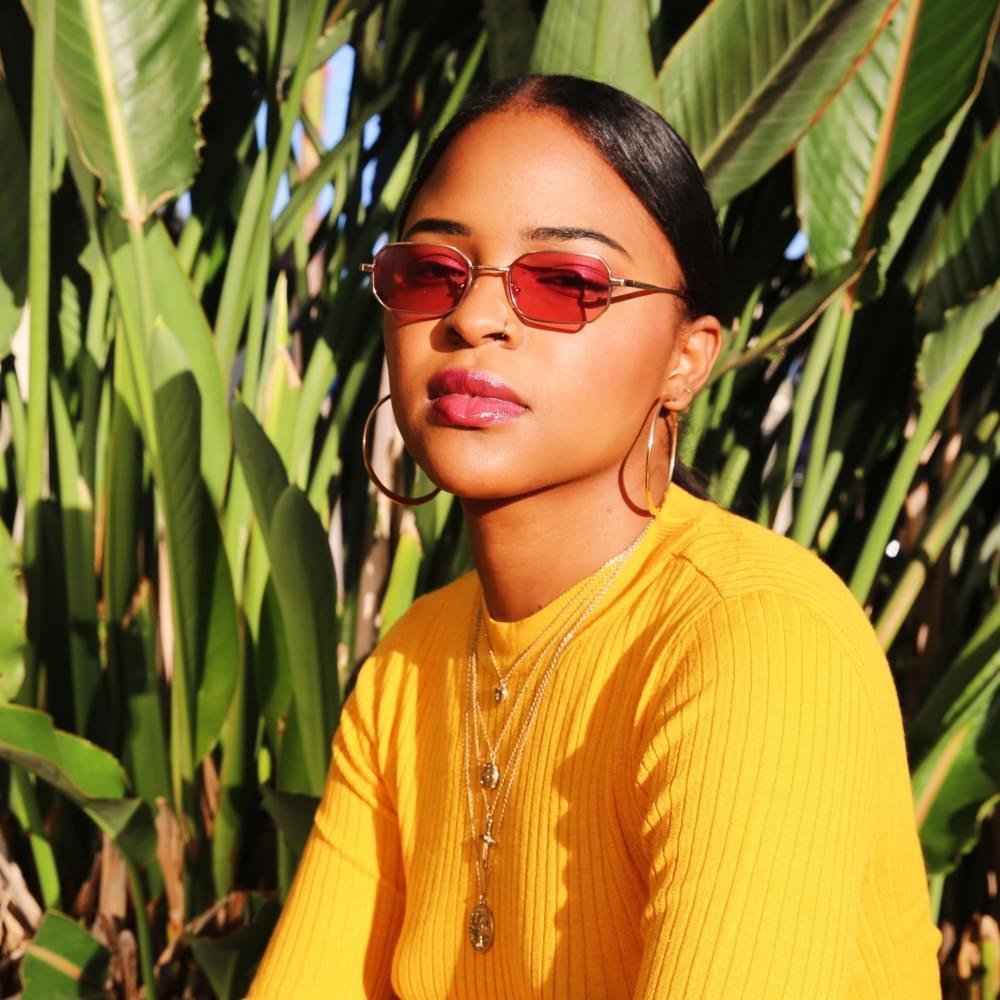 Article continues below advertisement
Bleuhad a chance to catch up with Mikhala to discuss her life in Jacksonville, Mad B*tches, and more.
Bleu: We're going to take it back. I know you're from the south. Can you tell us about life in Jacksonville, North Carolina?
Mikhala: Definitely! First of all, it's a military town. For me, my father was in the Marines. Not a lot of action. My local church was the center of many gatherings, at least of me. Church was every day of the week. I grew up going to church every Sunday. On Saturdays, we had rehearsals since I was in choir and dance. Every Tuesday and Wednesday was our youth bible study. Bible study. Thursdays and Fridays were choir rehearsals. That was my life in Jacksonville, North Carolina.
Bleu: Growing up, you expressed your creativity through multiple forms of art. What about music stood out to you?
Article continues below advertisement
Mikhala: Yeah, growing up, I was involved in all kinds of art. Dancing, singing, you name it! I love to sing, but music scared me like the thought of actually having the spotlight on me and singing in front of people terrified me, but in the privacy of my room, I'll love to sing. My mom used to sing a lot, she was lead in the choir. Seeing her sing and my favorite artist sing on TV, I just wanted to be like them, but I was too afraid to do it. Until I was about 14, I had a dream. An angel told me to use my gift and share it with the world. And that God would make a way if I did. And I learned my very first solo right after that.
Bleu: Being from a small town where everyone knows each other, what made you not have a small-town mentality?
Mikhala: I think what helped with that was mom and dad. With my father being in the military, he had a chance to see the whole world. For my mom, her career was in education; she was very artistically inclined and had a vast imagination. She always pushed us and encouraged us to see outside ourselves or push ourselves. She also inspired so many other kids that I grew up with to feel and think in the same ways.
Bleu: Musically, who inspires you?
Article continues below advertisement
Mikhala: Growing up in the church, some of my inspiration comes from many gospel artists. Kirk Franklin for sure! I hope I don't cry the day I get to meet him. *laughs* On the secular end, I love artists who did both—artists such as Faith Evans, Whitney Houston, Mariah Carey, Brandy, Aaliyah, and more. As well as Beyonce, listening to Destiny Child, thinking I could do all the dances in the movies and all that kind of stuff.
Bleu: Tell us about meeting multi-platinum producer Deputy; how did that conversation go?
Mikhala: We met through a mutual friend of ours. My friend played a couple of songs of mine to him, and he thought I was a great writer. When I started working with Deputy, I was only writing for him. He would send me tracks. He'll be in New York; I will be in North Carolina. Eventually, it came a time where I needed to make the big jump, the big leap to moving to LA; he was like, 'Yo LA is where it's at.' You should be there to get acclimated to the industry. I eventually made a move here. And we started working on my projects.
Article continues below advertisement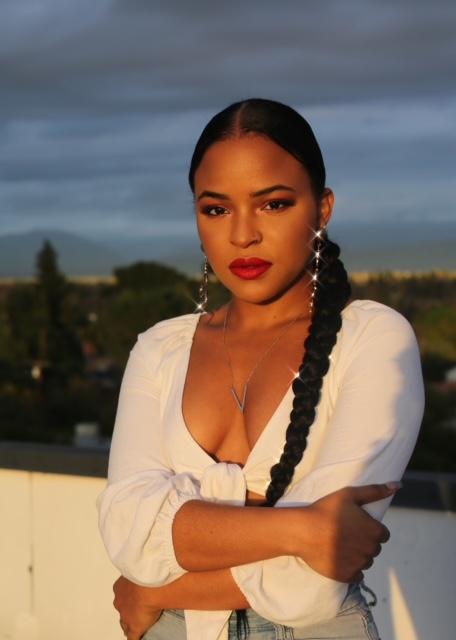 Bleu: Working on your project, Carolina Blues, how was the overall experience creating such an outstanding project?
Mikhala: A massive influence of creating Carolina Blue's was 90s music. One thing I love most about Deputy and I collaboration is the contrast. We both agreed that we wanted to make music that felt like the music we grew up on. The Timberland and Missy kind of production! For the first time, I was pursuing my dream and those two concepts paralleled in the project's process because I mean, a lot of it is the same, the same kind of risks and challenges that you faced in establishing a relationship. It's the same thing that you kind of face and feel as you build your career and journey to achieve your dream. That was a huge inspiration for the project as far as the message is concerned.
Article continues below advertisement
Bleu: Over the summer you were given the opportunity to tour with Ari Lennox; tell us about tour life?
Mikhala: The opportunity to tour was so exciting! Once we were rehearsing for tour, I'm like, yeah, going towards two weeks, is we're down to one week. And I was like, oh, yeah, this is it! It was definitely the beginning of a dream. When I had that dream when I was 14, and the angel spoke to me, I saw myself on stage. She showed me on stage, and it was a full-circle moment. And it was like reaffirming and validating in many ways where I'm like, oh, yeah, you, I did hear from God to do this.
Bleu: Moving on to your fan base, how would you describe your fans?
Mikhala: I would describe them as very supportive. I could post anything from when I'm posting the song, they're supportive. When I post that, I'm sick, I'm down and out, having a great day, they'll send their love and support. I think maintaining that sense of, although I'm an artist and making music, I feel like the humanity part of a relationship with the fans is my favorite part.
Article continues below advertisement
Bleu: Your song 'Mad B*tches' appeared on Season 5 of HBO's Insecure, did you tell anyone about appearing on the show soundtrack before its release?
Mikhala: I didn't tell anyone but my close friends because I wanted them to watch the episode. We were able to watch it together. And we screamed, we danced, we played it over and over again. I was blessed to share that moment with my friends. And with my family. They were on FaceTime, and they watched it. It was amazing. Thank you Issa Rae for the opportunity.
Bleu: With 2022 approaching, do you have any announcements you want to tell your fans?
Mikhala: They can expect new music. I have so much on my heart to talk about and a lot of feelings. I feel like the last two years for all of us with the pandemic was a lot. And that's just the pandemic that's not even counting all of our individual journeys and lives.
Mikhala Jené EP, entitled Carolina Blues, is available to stream now.