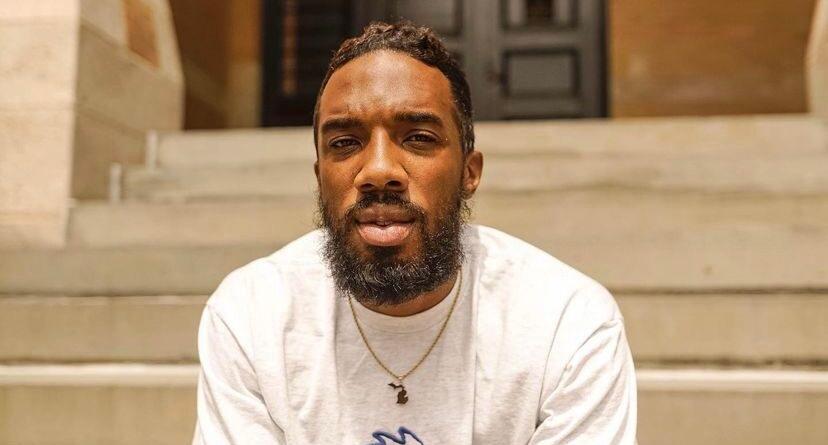 A New Balance: How David Gibson Is Creating a New Wave in the Sneaker Culture
New Balance's Global Product Manager David Gibson represents a new wave of talent and style for the sneaker house and its competitors.

By Taylor Edwards

Feb. 9 2022, Published 3:42 p.m. ET
Global Product Manager David Gibson is changing the sneaker game one move at a time.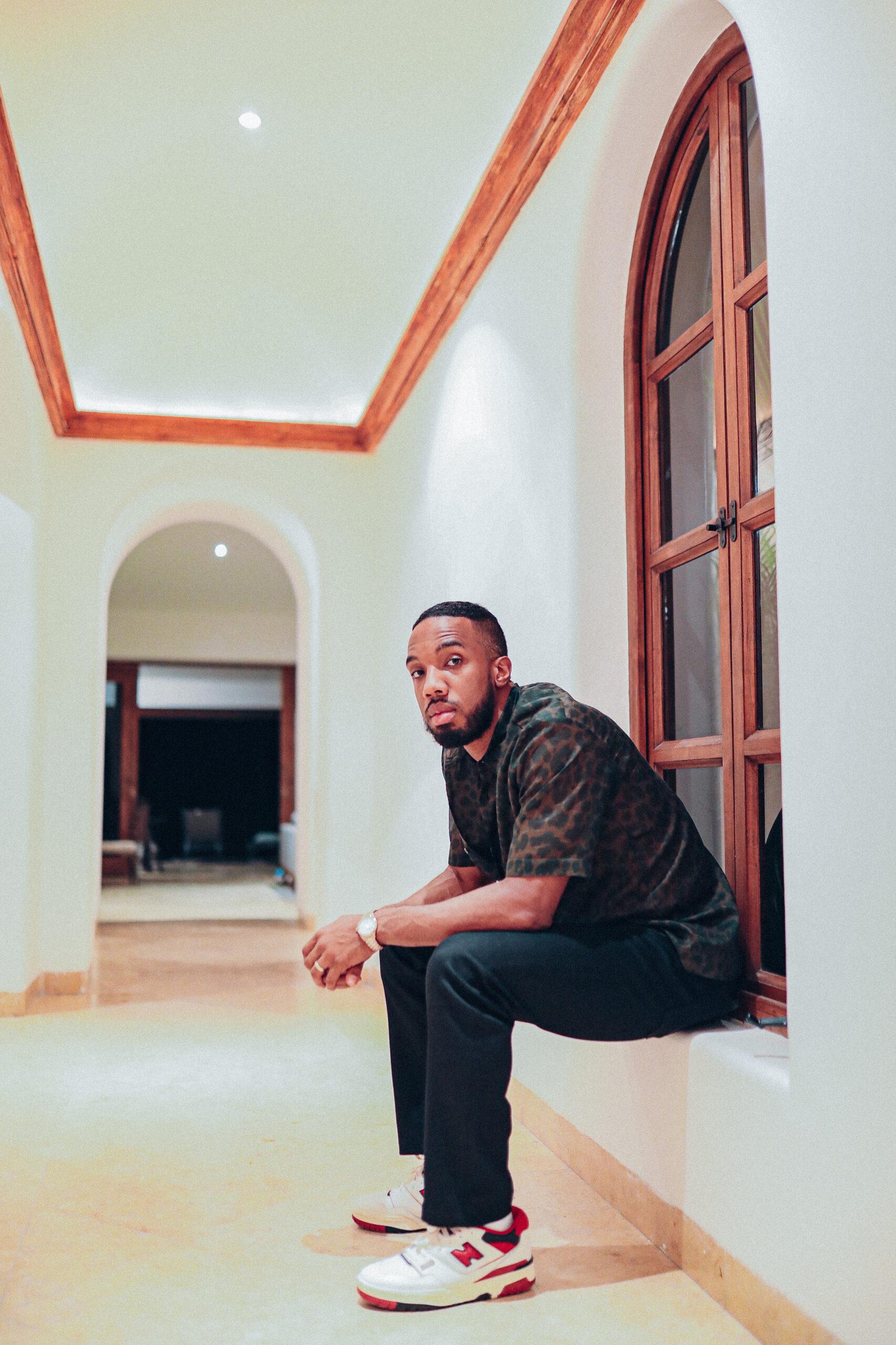 Ten minutes into our call David Gibson assertively states, "I'm trying to go down as the realest to ever work in the sneaker game!" So far, he's spot on.
In eight years at New Balance, his moves from tech rep to product manager have paid off for himself, the brand, and the culture.
In the 80s and 90s, the original sneaker wave donned athletes as influencers before we knew it: Michael Jordan, Penny Hardaway as Lil' Penny, and Larry Johnson as Grandmama. Now, the influential include designers, enthusiasts, and executives like David Gibson – a guy from Flint, Michigan by way of Boston that is catapulting New Balance into the class of hard-to-get footwear with Nike, Jordan, and Adidas.
"If you know, you know" is the best way to describe the sneaker culture. Knowing exclusive drops, beating bots and site-crashes, accessing near-impossible raffles, and long wait lines are all a part of the game as a player. Just like sports, gatekeepers like Gibson are responsible for our favorite plays.
"I think it's super inspiring…and people can see the power of this space and the jobs that can be had and created throughout this now," says Gibson.
Using creativity and comradery to succeed, David doesn't take his team or people who appreciate them for granted. Thrusting more Black creative talent into the spotlight he is modest and motivated to push products for the culture and to make his wife, Julise Gibson, proud.
Article continues below advertisement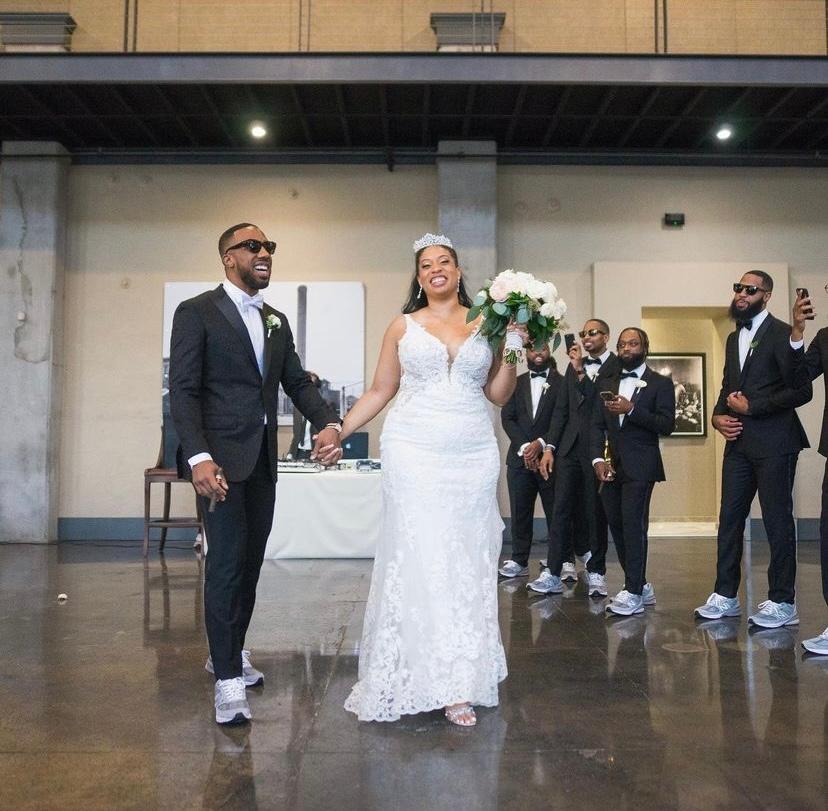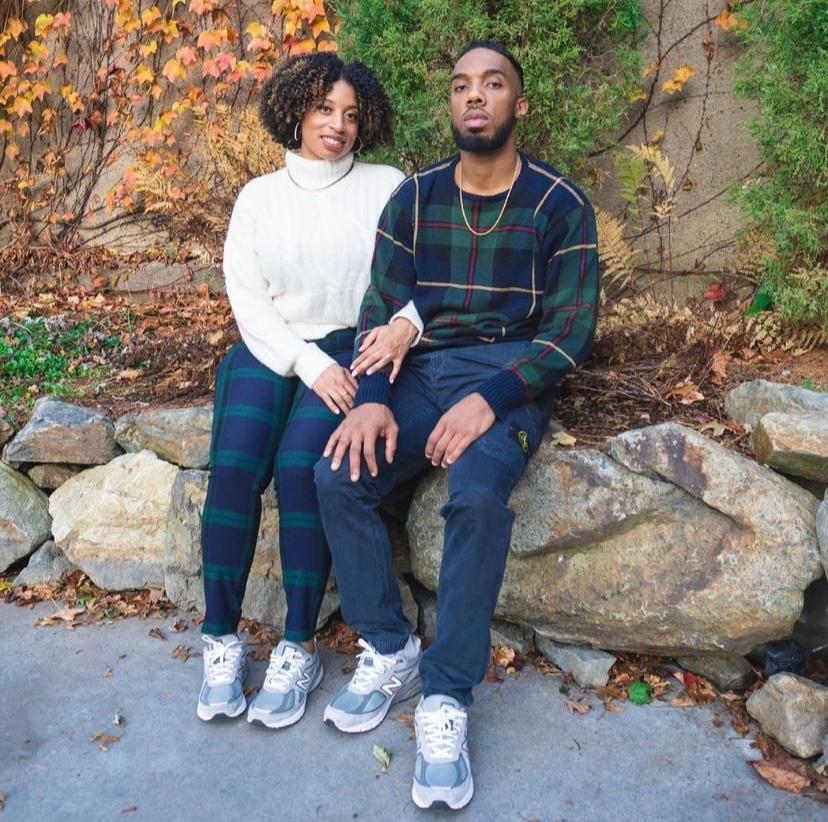 Article continues below advertisement
New Balance has come a long way from the 2 for $89.99 special "and it's only getting bigger and better". We caught up with David Gibson about New Balance's new future and more.
BLEU:The Lecrae and St. Jude collaboration sneaker was seemingly the beginning of a new era for New Balance. Tell us more about that time.
David: I wasn't on the [lifestyle] team at the time; I was foot to pavement (smiles).
Lecrae was like the baseline. He [Lecrae] kind of jump-started it and helped us get those conversations going. Now we're at a space where brands, people, these creatives are interested in our brand and we're not just an 'if you know you know' brand anymore, right. People know and are standing in line for our shoes.
A major play in the brand's expansion is the collaborations with elite and emerging Black creatives: Bricks & Wood, Salehe Bembury, Joe Fresh Goods, and Jayden Smith.  What drove you and your team toward these people?
Near and dear to my heart was the Joe Fresh Goods part of it. I went to college in Ohio, right. When I got a chance to come to New Balance I was singing it from the raptures 'we need to work with this guy'. We've [JFG, Joe Grondin, Kevin Trotman] been cooking ever since. Persistence paid off.
To see what he's doing, connecting with the Black associates at the company on a personal level and being a man of his word…and all of those guys have been that part of it. Kasey [Lynch], Salehe [Bembury] have all spoken to us Black associates directly and made us a part of the collection.
It's almost like a salute. They feel like they're reflected internally and we're also reflected externally as well.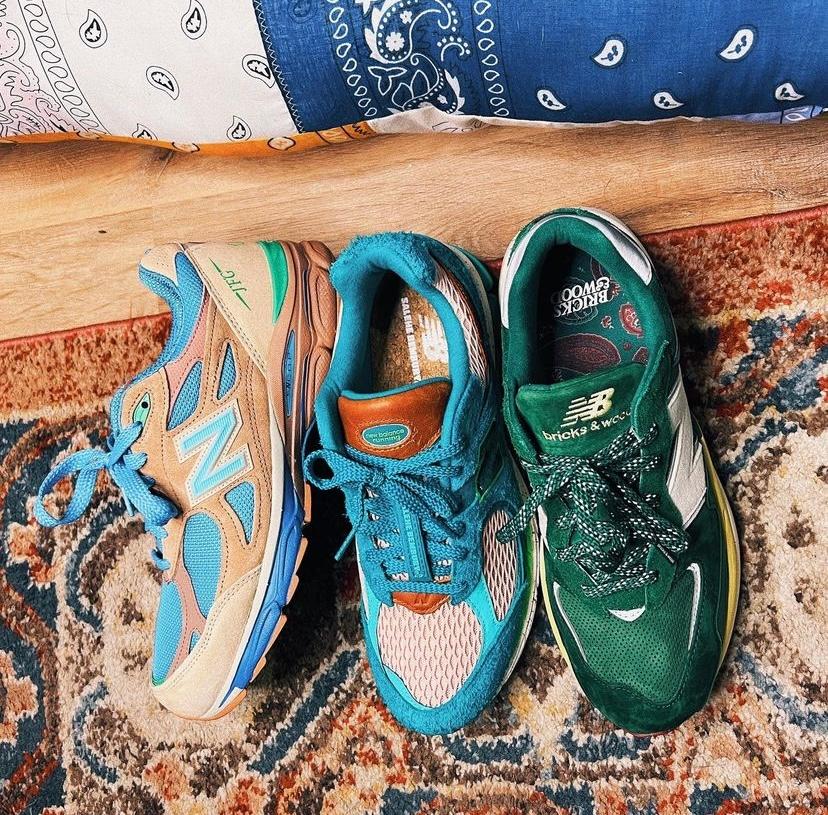 Article continues below advertisement
You beam with pride about your team. I love the diversity. Tell me how this directly influences and reflects in the products that are being released with New Balance?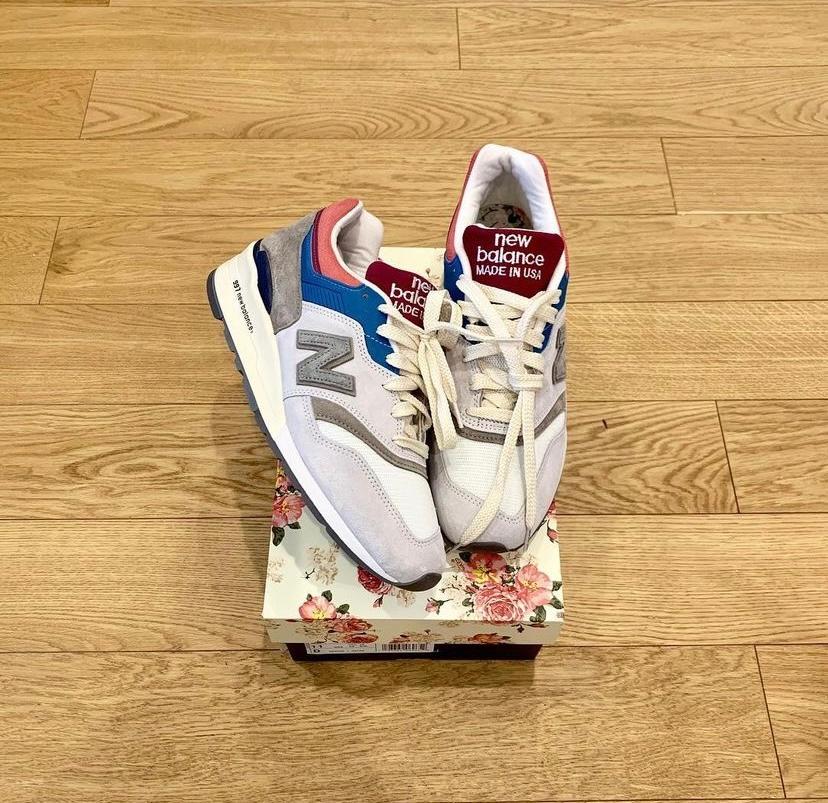 The progression from Black History Month is probably the perfect example. As it continues to get bigger and bigger the company continues to be reflected internally and externally.
We've made more conscious efforts to be more diverse, to have those tough conversations; we see the product being reflected externally in a broader light.
The My Story Matters campaign was a huge success for us, and externally for the brand, it [the brand] being represented in a positive light. It's just a testament to what diversity looks like internally and then how we're able to make those changes externally.
I just want to inspire the next generation to have that same opportunity, that same feeling…you can do it too!
Article continues below advertisement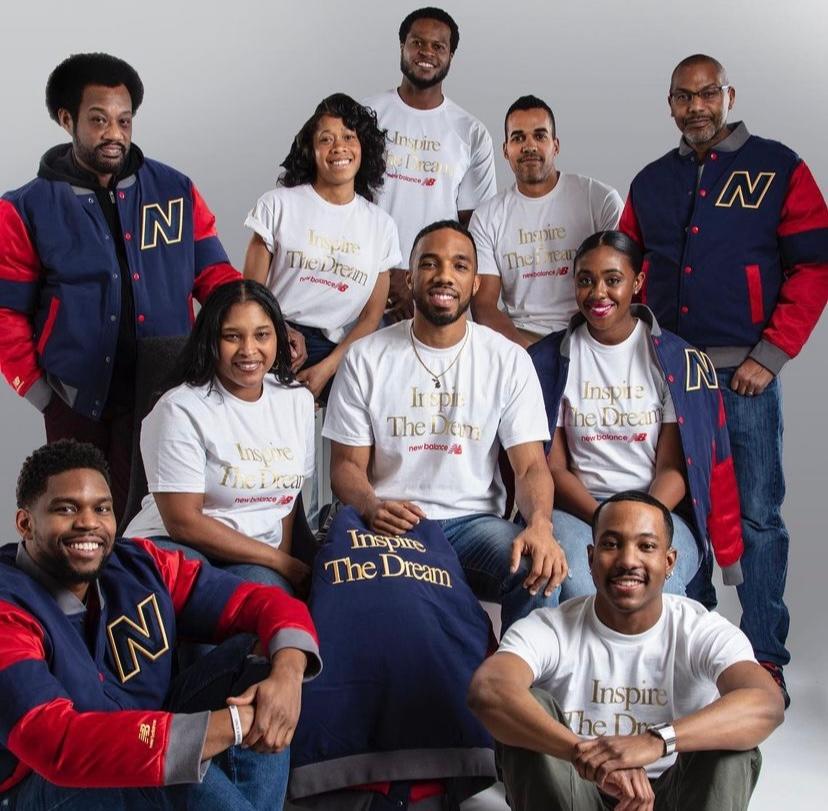 David's "big 3" principles – and feats that obviously carry into his work – are honor, integrity, and respect. Pushing the needle as far as creatively possible, his plans to grow with the brand include taking his talents to the basketball division of the company.
Not bad for a person who saw their first pair of New Balance 990v3's on their college roommate, right? Gibson lives in color, dreams on purpose, and has no regrets about earning his keep in the sneaker world.
"Remembering my 16-year-old self and when we make a product, I just feel like I would be so proud of myself if I look back at that kid. We really made an impact, we saw a change and it's truly inspiring and it's incredible."