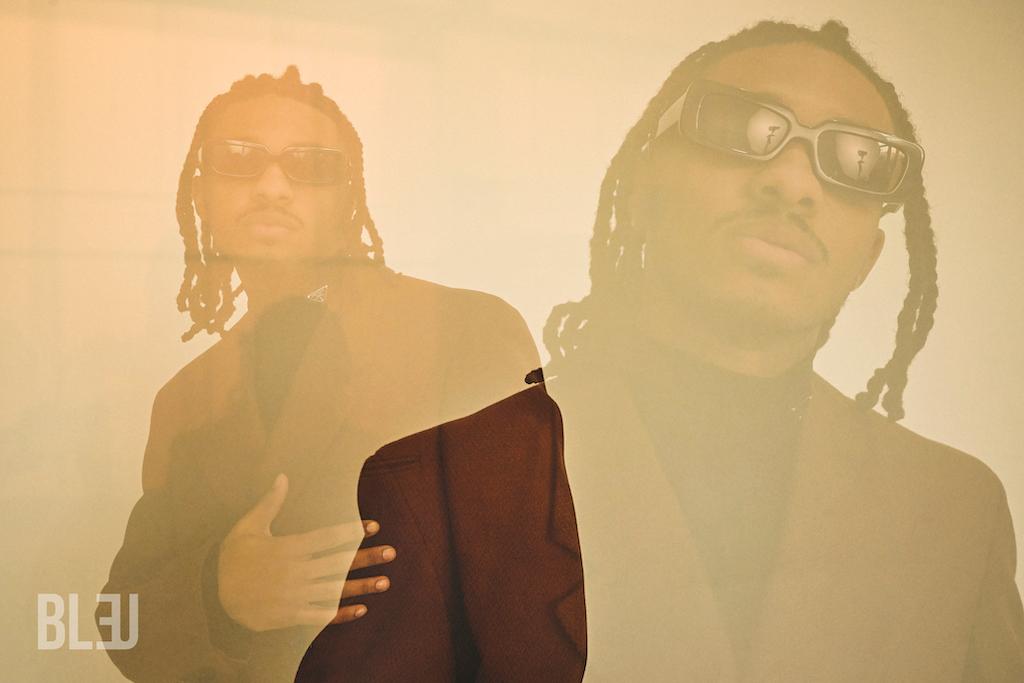 Stith Sets A New 'Tone' for R&B
Tone Stith is an alternative vibe that music-lovers cannot ignore, blending R&B, Soul, and Funk like no one else.

By Jazmine Parsons

Feb. 17 2022, Published 7:54 a.m. ET
From the Back of My Mind Tour with H.E.R. to the Soul Train Awards' Best New Artist nod, Tone Stith is an alternative vibe that music-lovers cannot ignore, blending R&B, Soul, and Funk like no one else.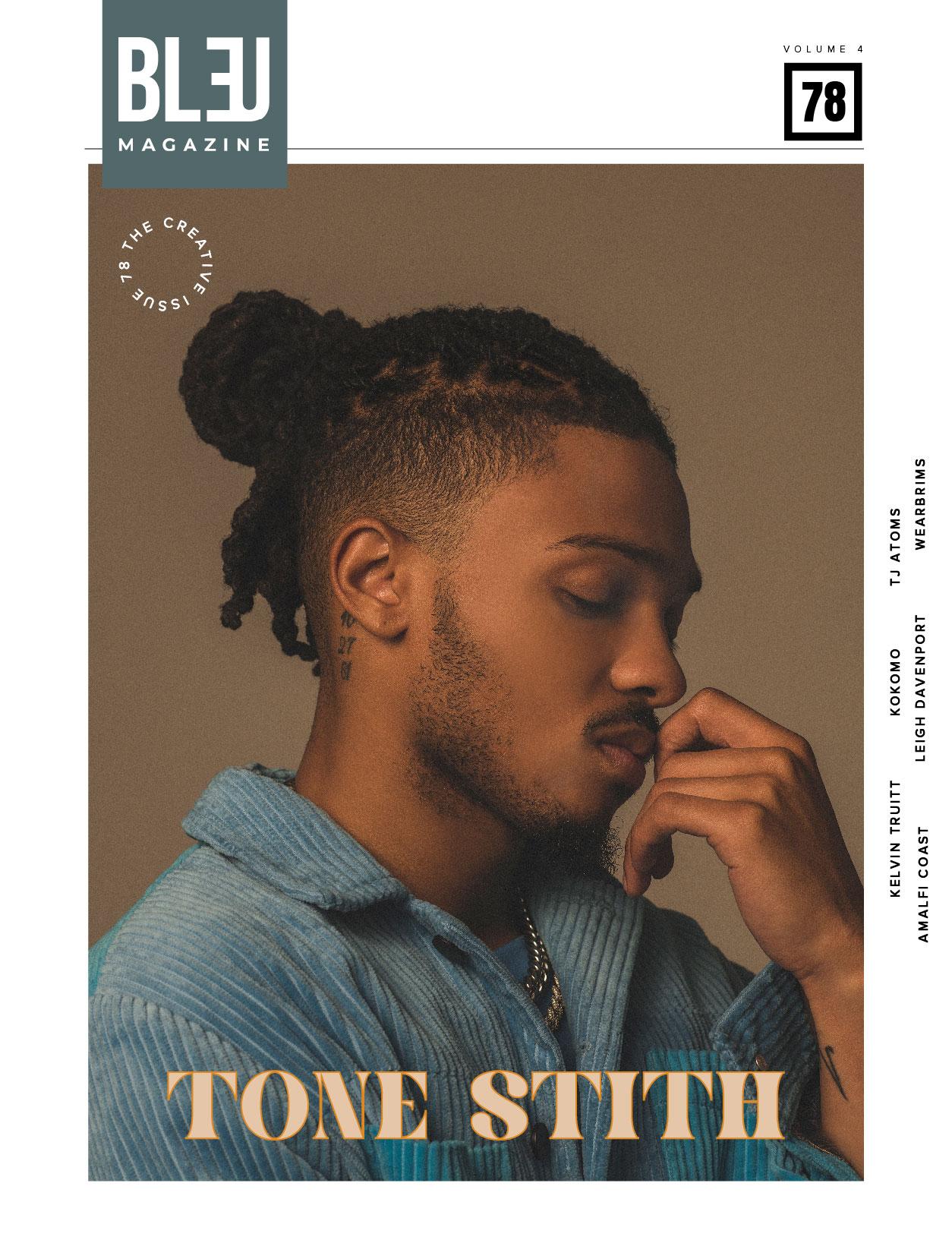 Photography by Andrew Zaeh
Photography Assistant Jack Mallett
Fashion Styling by Danie Creative
Fashion Assistant Amontae Arnold + Ryan Gale
Straight off the "Back of My Mind" tour with management and labelmate H.E.R., Tone Stith ended his 2021 with a major win being nominated for Best New Artist at the 2021 Soul Train Awards. Tone Stith went from watching his peers perform and win awards to him performing on the BET Amplified Stage – and now, finally getting his earned moment in the spotlight. "Just being nominated for an award is mind blowing to me because I've never been nominated for anything in my life," the R&B singer shares, smiling in Atlanta, Georgia to record new music. "I'm nominated!" He was filled with joy when he found out, making sure he called everyone to share the news with, including his parents. Softly, smoothly, and surely, Tone Stith is becoming R&B's favorite new soulful sound.
Article continues below advertisement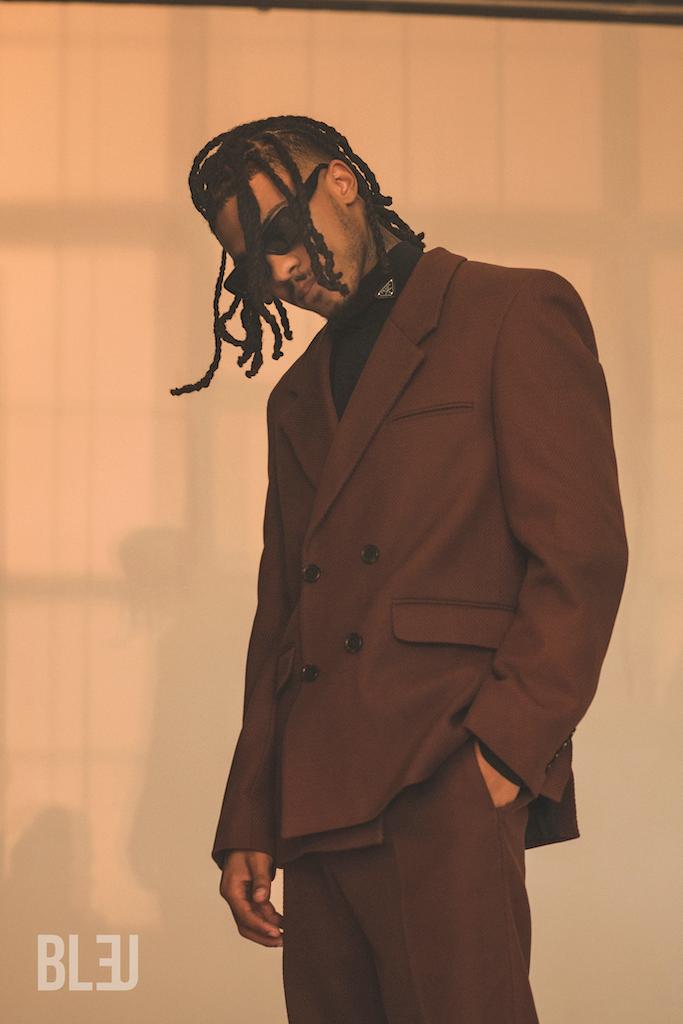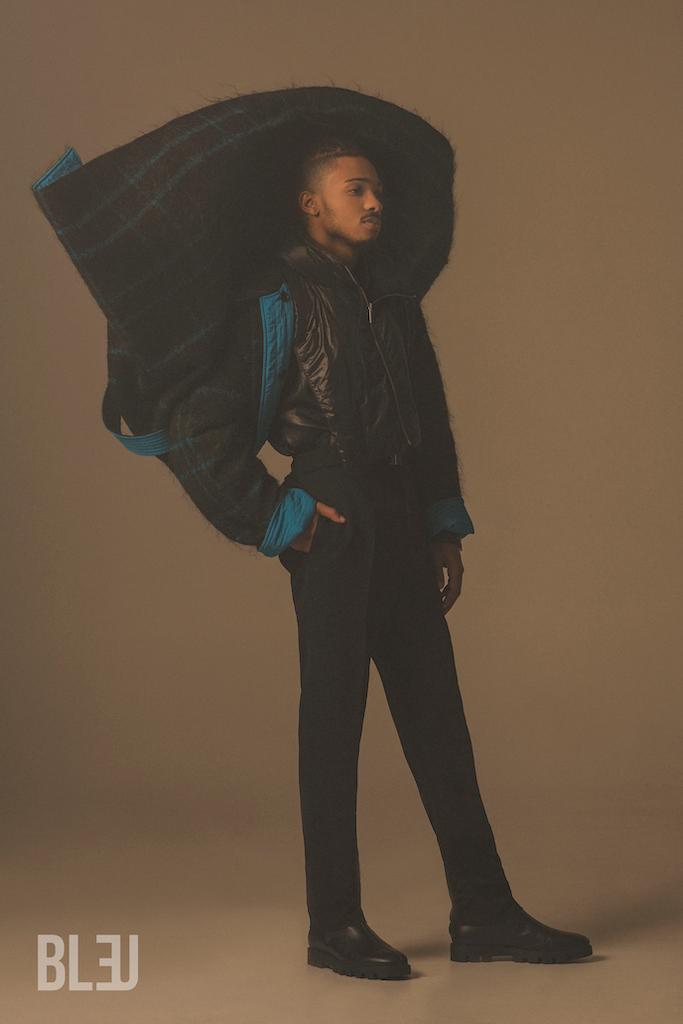 Article continues below advertisement
"And I think that I'm just getting started."
Born and raised in New Jersey, Stith was involved in music from a very young age. Growing up with two musicians as parents, his mother inspired his singing while his father inspired his instrumental side.
"You have to really have your heart set on your goal, and go for it. Don't let anyone change your path" were some of the lessons he learned from his parents that he applied to his career.
Late 2021, Tone dropped his EP Still FWM, featuring appearances from Chris Brown and Kenneth Paige. The seven-track release is the follow-up to his EP FWM. "FWM was like 'Aight, y'all can come on and fuck with me – you might know who I am.' Now with Still FWM? it's like 'Aye, y'all still fucking with me?' because I'm about to take it up a notch," he proudly states.
Tone's fan base grew while on tour with his label mate H.E.R… "There was a segment where H.E.R. would bring me out on stage and we'd perform "Could've Been" every night. I'm not going to lie, going on stage with her was a little nerve wrecking but it taught me to just let loose, have fun and connect with the audience," he explained.
Article continues below advertisement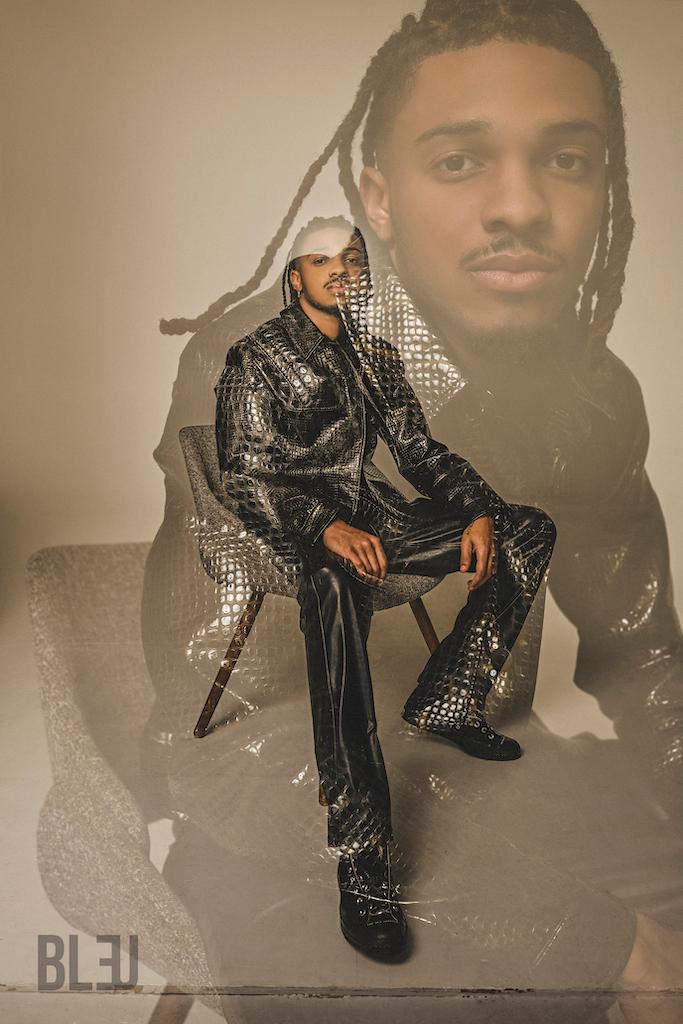 Article continues below advertisement
Growing up, Tone had several musical influences that inspire his music today. Teena Marie was one of many who he looked up to. He admired her voice, bass playing, and funky aura. "She had a lot to do with my sound and what I've learned thus far," he mentioned while thinking deeply. "I also love Chaka Khan. My mom always played her music, and just the way she sang I definitely pulled from her also. There's a lot more I could keep going down the list."
Recently, the singer got the chance to hear RCA recording artist Marzz, where he instantly became a fan of her voice. If he had to have an opening act for his tour, the Louisville songstress would be his first pick. "She is dope. She's definitely on my radar for someone I'm looking forward to working with."
Tone Stith's style of music is a mixture of all genres, which makes it unique. The R&B crooner plays the drums, piano and guitar. "Now that I'm older [26] I love the guitar. I feel like that instrument allows me to speak. When asked how he sees his sound evolving over the next few years, he humbly replied, "I'm just very curious to see how I mix all my sounds together because I love all of those elements of music equally. I'm curious to see how I make it work and how I can take an R&B crowd and introduce them to something that may be alternative or rock, and make them love it the same way."
Article continues below advertisement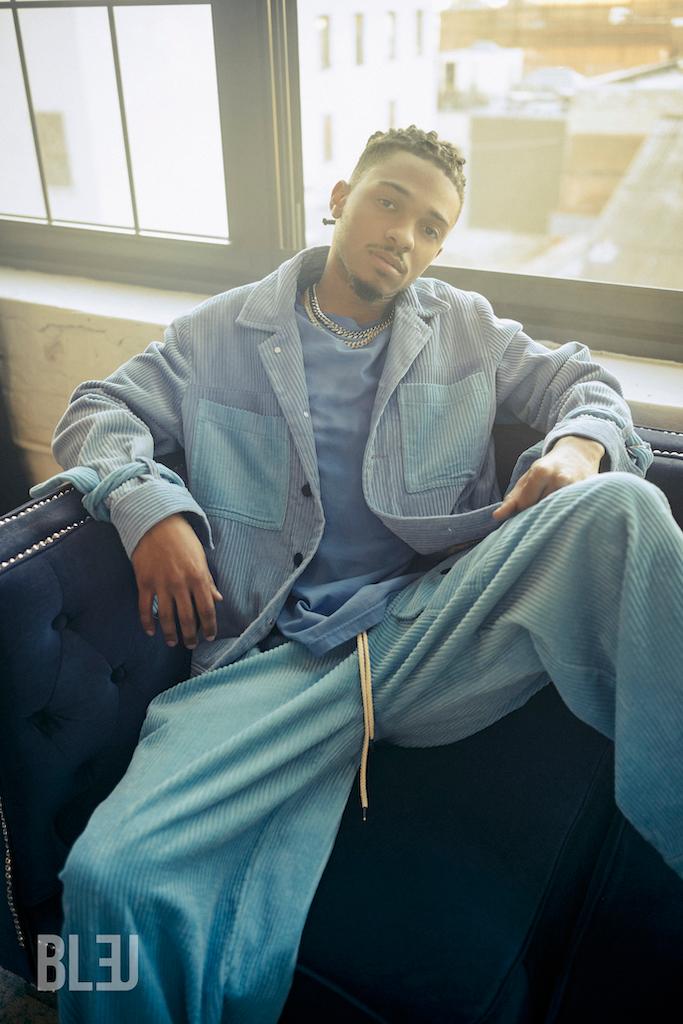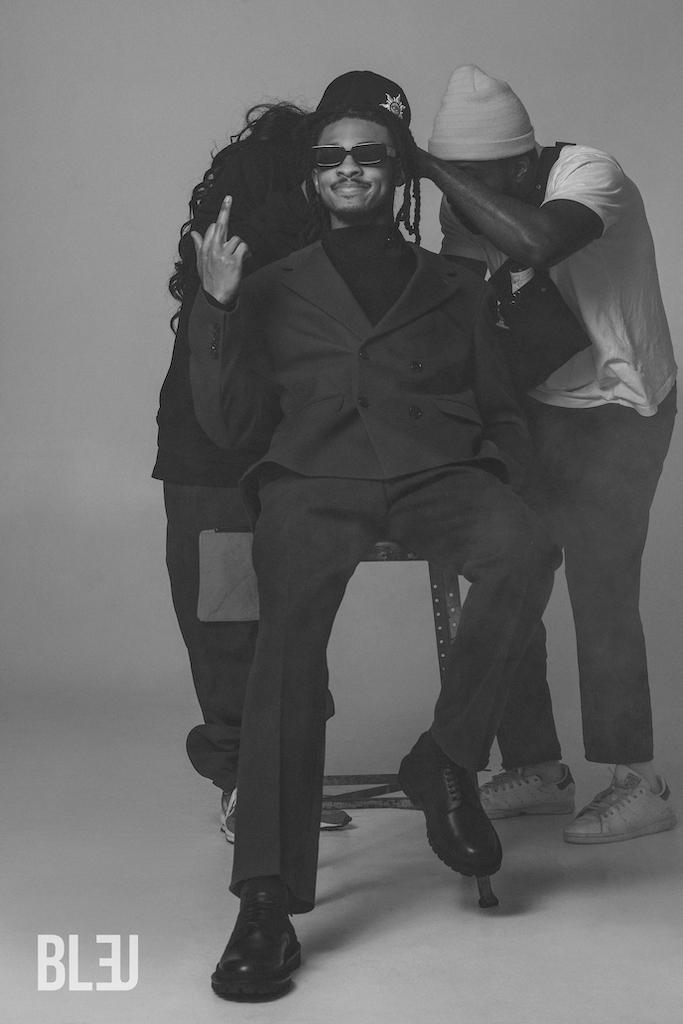 Article continues below advertisement
He's at a point in his life where he's ready to dig deeper into his layers of writing. Sitting in the studio he states, "I want the listener to go through a journey, and peel back the layers of the song and really figure out what I'm talking about or who the song is about or what the whole concept is about. Someone he would really love to work with-Jazmine Sullivan. "I think Jazmine Sullivan is incredible. She's a great artist; a great writer. She's someone I listened to a lot when I was younger when she was first hitting the scene. I think it would be really dope to work with her."
Being in the studio with big names in the industry isn't something new for Tone Stith. He's the mastermind behind some of your favorite records, Chris Brown's "Liquor", "Make Love", and "Undecided". "I remember back in high school I used to tell people 'One day I'm going to write for Chris Brown' and people looked at me like whatever. When those moments actually happened it was like, `Alright, it's full circle and I'm blessed.'" Stith met Chris Brown through Jaz Prince when he was 19 years old. "I had the opportunity to just play records for him that I was working on that I had in the vault," he continues, "He heard "Liquor" and "Make Love" and was like,' Yo, I need those.'" The rest, one can say, is history.
Article continues below advertisement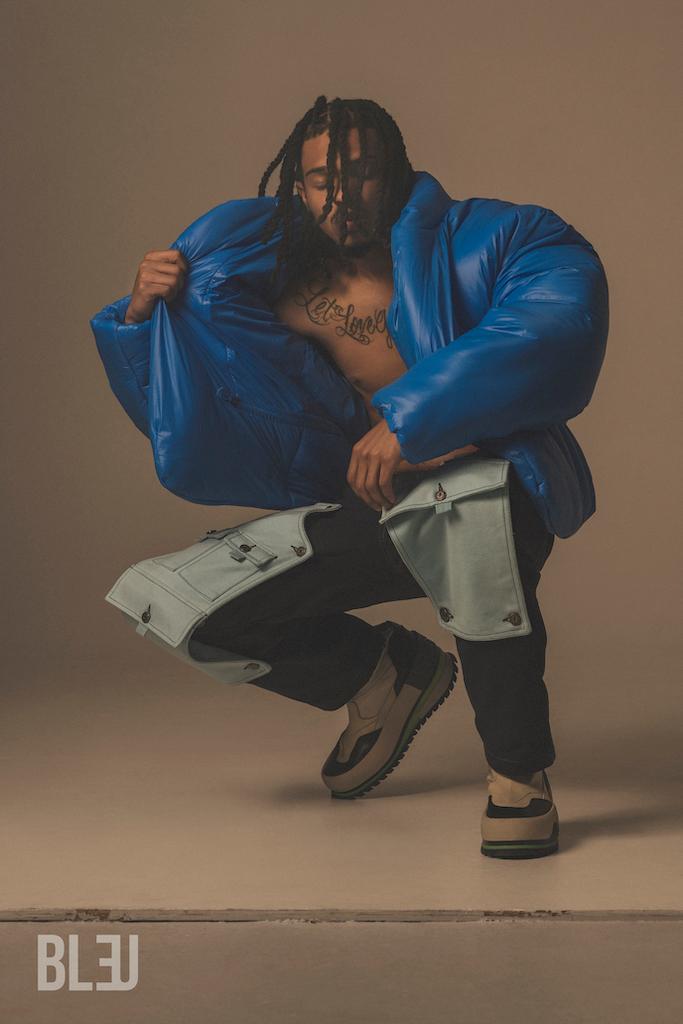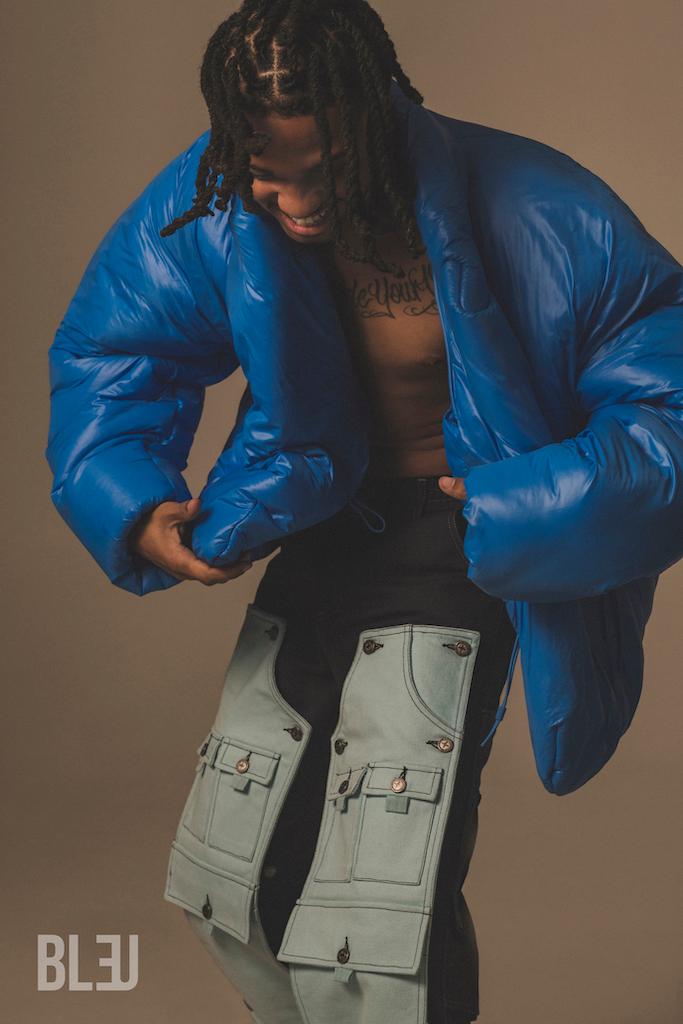 Article continues below advertisement
When Tone isn't touring or working in the studio he's balancing his personal life by disconnecting with music and taking a break. "I make sure that I don't listen to music for a long period of time. When I go home and see my family I really focus on just having family time and spending that time with them," he says. "It's always important for me to do things that I love outside of music so I'm not missing out on life." Hobbies he has outside of making hit music? "I love motorcycles and cars. I'm rebuilding a few motorcycles right now. I have a few cars I'm about to start rebuilding. That's what I like to do in my spare time. When I'm doing that it inspires me with my writing when I come back to music." If it weren't for music, the singer would probably be a race car driver.
What's Next for Tone Stith 2022?
New music. "Another layer of Tone Stith and I can't wait to show everybody," says the singer. "I'm pretty sure I'll be on the road. 2022 will be a lot of new music and hopefully, an album which everyone has been waiting for".
Article continues below advertisement