Durand Bernarr: Your Favorite Singer's, Favorite Singer
R&B vocalist Durand Bernarr gives fans a heavy dash of Little Richard and Rick James along with his dynamic vocals and amusing storytelling.

By Justin Wallace

Feb. 28 2022, Published 4:04 p.m. ET
Known as 'Everybody's favorite cousin on their daddy's side,' R&B vocalist Durand Bernarr gives fans a heavy dash of Little Richard and Rick James along with his dynamic vocals and amusing storytelling.
From a multi-talented family, Durand grew up in a home where his mother was a professional music teacher and vocal coach. At the same time, his father provided sound and tour production for Jay-Z, Earth, Wind & Fire, and the late Whitney Houston. As an adolescent, Durand had the opportunity to collaborate and learn from leading legends and contributors.
In 2020, Durand created a lane for himself with his self-titled album DUR&, which debuted at #1 on Apple Music R&B charts. DUR&showcases Durand's innovative sound with compelling hooks and outright good singing. The project featured guest appearances from Ari Lennox, KAYTRANADA, Anna Wise, & bassist "Buddah" Foster Jr.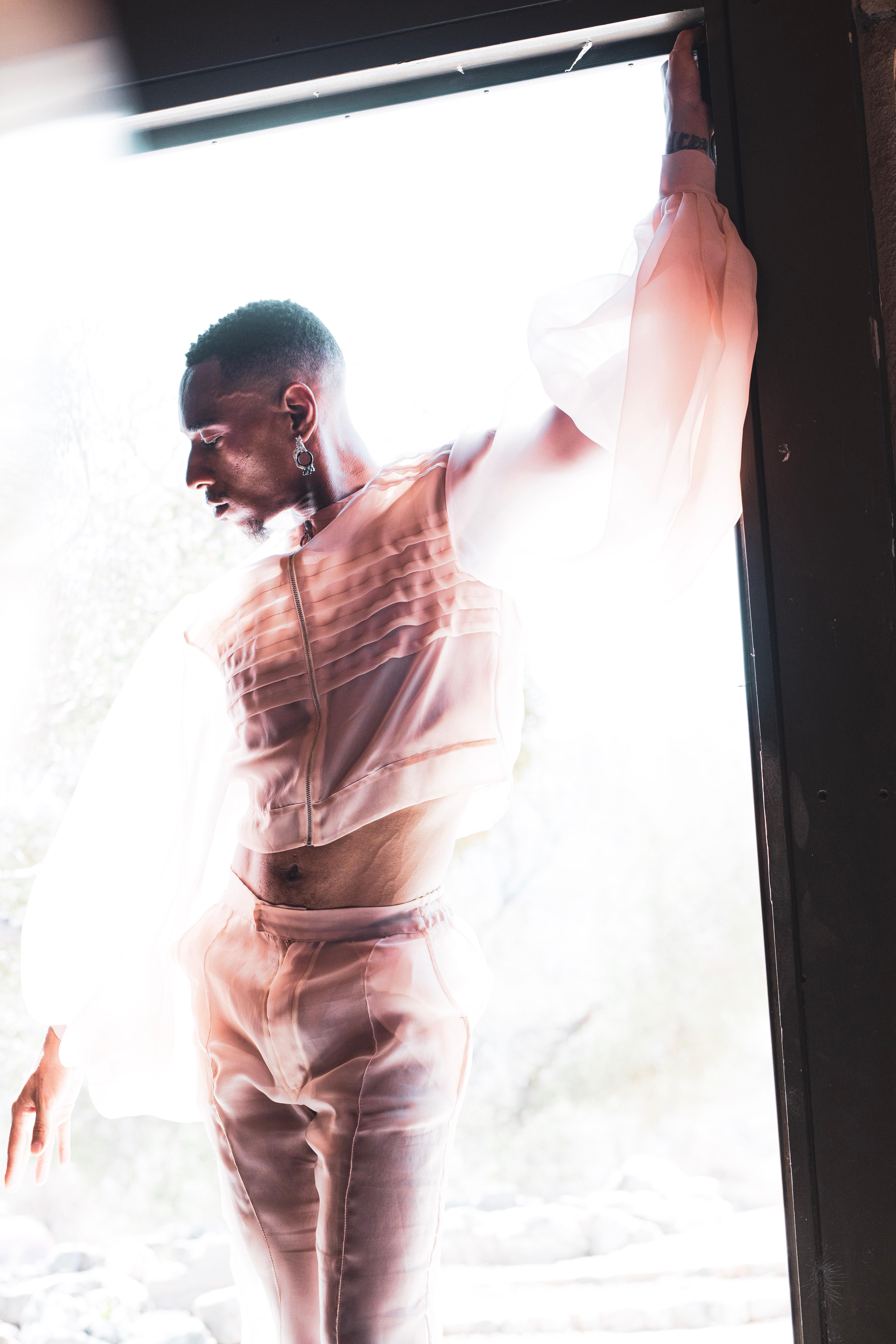 Article continues below advertisement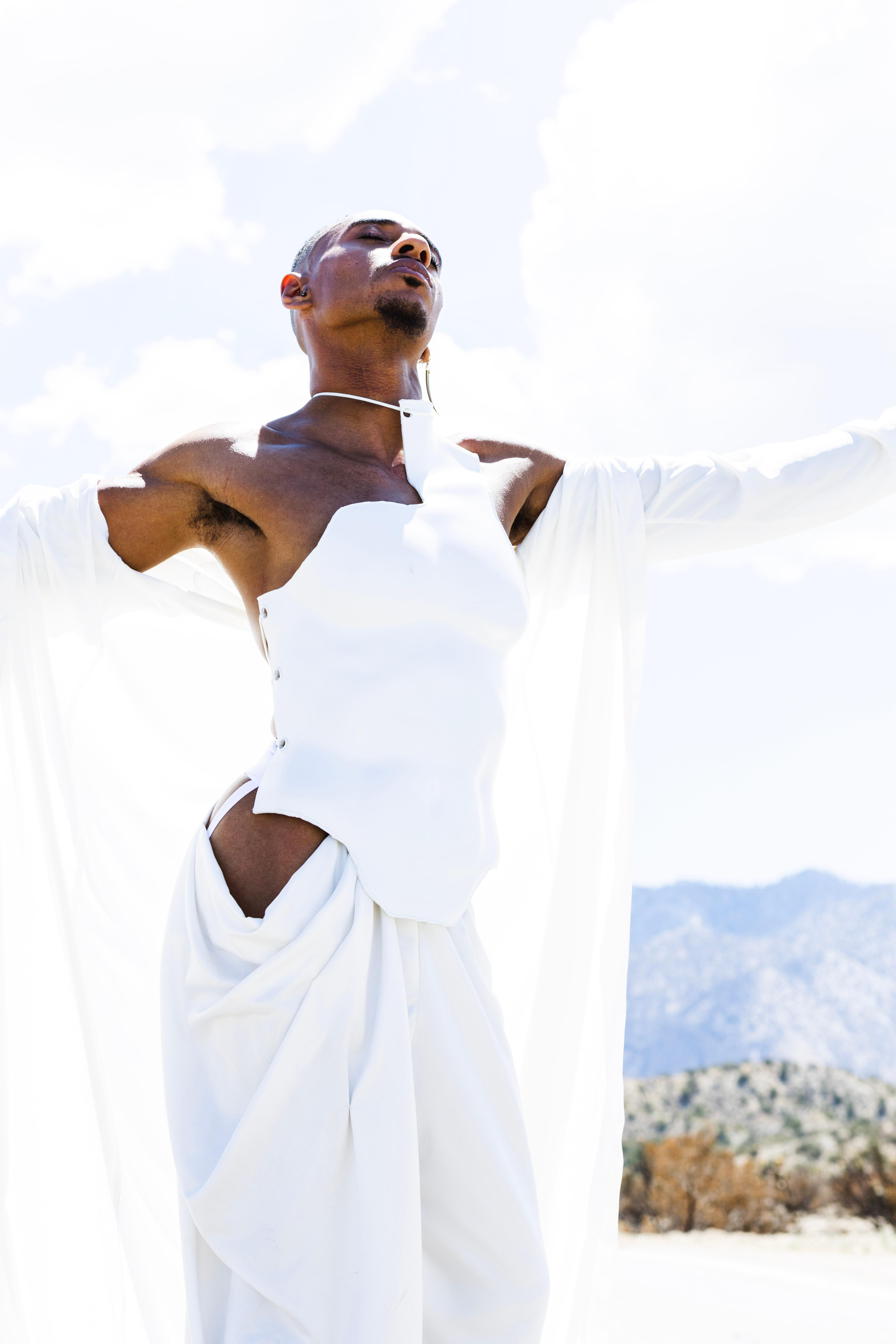 Bleu had a chance to sit down with Durand Bernarr to discuss his latest visual to song 'Company,' upcoming seven-track EP, and more.
Bleu: How's everything going, Durand?
Durand Bernarr: Everything is pretty good. This is a very interesting start to the year. I don't even know what to call this era. I'm just present. I'm just here for the ride.
Bleu: How was this past year for you?
Durand Bernarr: 2021 was productive. I was able to tap into some acting get into some film stuff. Went on tour with Erykah Badu. Last year was me planting my seed and watching them come to fruition.
Bleu: You mention going tour. What are some of the challenges you face being able to perform in front of a crowd again?
Article continues below advertisement
Durand Bernarr: it wasn't a challenge for me because I've always been in front of my camera. But it did get a bit old performing in front of the lense versus having an audience and feeling the response and the energy in real-time.
Bleu: You reveal your latest visual 'Company' on Patreon; how has the subscription service helped you connect with fans?
Durand Bernarr: It allows you to gauge the fans versus the supporters. I'm able to interact with them in ways like never before.
Bleu: Where did the inspiration come from in your latest video, 'Company?'
Article continues below advertisement
Durand Bernarr: I was playing off how the song was structured. In the video, the pink represented my softer, submissive side; the black represented a more dominant, assertive side, while the white represented a neutral space.
Bleu: Is music a form of therapy for you?
Durand Bernarr: Music allows me to take my experiences and perspectives on things and tell a story that may be received in different ways depending on who's listening to it and where they are in their life.
Bleu: Do you have a name for your fans?
Article continues below advertisement
Durand Bernarr: They the 'cousins!' *laughs*
Bleu: Can you tell us a little about your upcoming EP, "The Reprise?'
Durand Bernarr: This reprise is the desert of the DUR& album. SO, STAY TUNED!