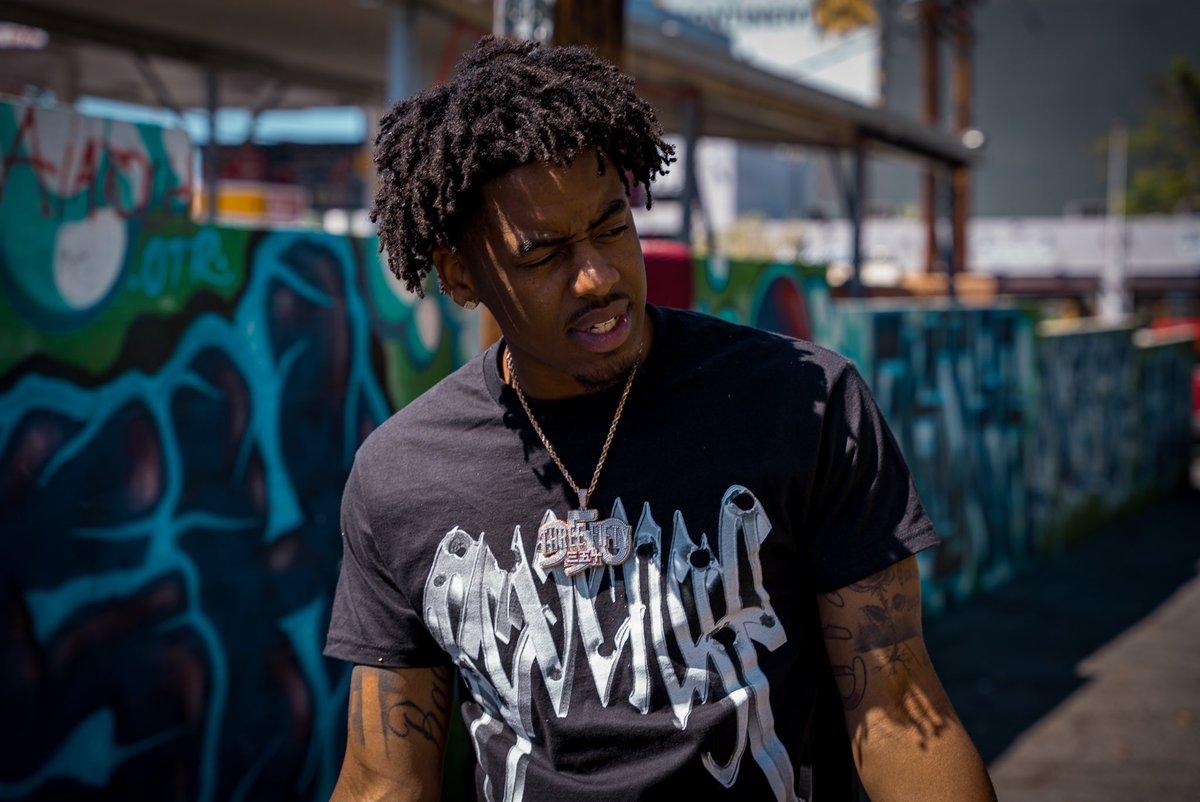 New Talent Tuesdays: 350Heem
The first from his city to sign to a major label rapper 350Heem is ready to put Lakeland, Florida on the map by way of Motown Records.

By Justin Wallace

Apr. 12 2022, Published 12:00 p.m. ET
The first from his city to sign to a major label, rapper 350Heem is ready to put Lakeland, Florida on the map.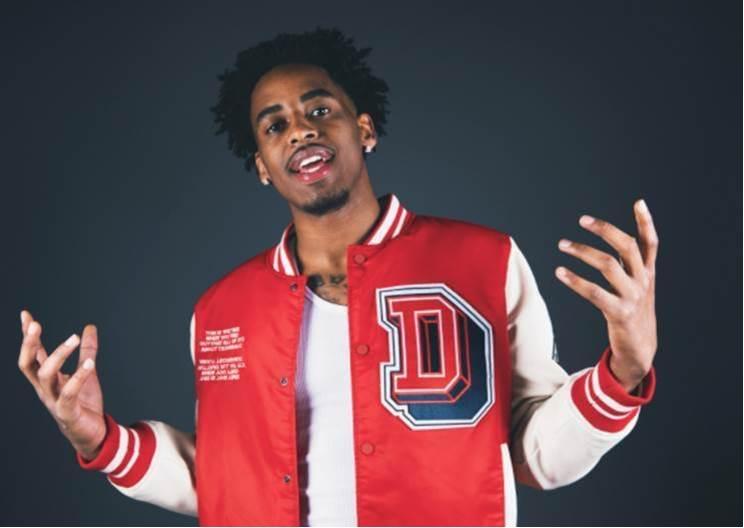 Anything that comes out of 350Heem mouth is heat! The Lakeland, Florida native has broken into the music scene with his powerful melodies and street anthems. His restless work ethic has fueled his hunger to make it out! Heem's undeniable talent has made him into a Tik-Tok phenom with singles "Built 4 This" and "F**k a Friend."
Throughout the process, Heem has assembled a loyal fan base due to his party-starting bars, and ability to conjure hooks out of thin air. In 2021, 350Heem released his critically acclaimed mixtape, Major League featuring the hit single "Scat Day" featuring NoCap. The project received thousands of streams highlighting its critical praise.
Apart of the Motown Records imprint, Heem is ready to take over 2022 with the upcoming installment to the Taking Chances project series, Taking Chances 3. Despite the hurdles, Heem is ready to prove his doubters wrong while putting his city on.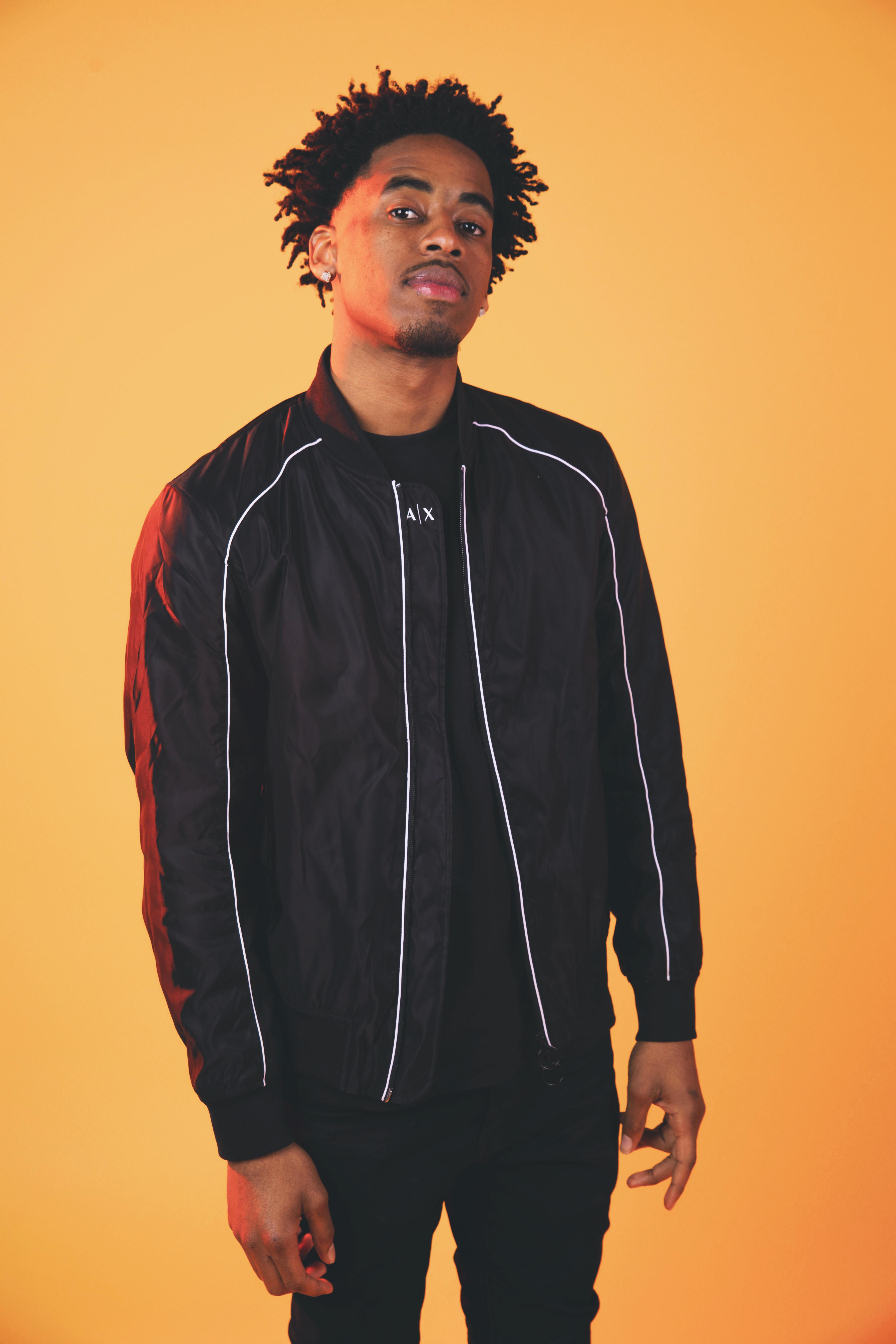 Article continues below advertisement
Bleu: From Lakeland, Florida- Can you tell us a bit about your childhood and what made you want to make music?
350Heem: I experience the average Black kid struggles growing up. My mom was a single mom, we moved around every two years. My childhood experiences tied into music inspiration, that's why in my music you can hear the struggle, grind, and hustle.
Bleu: How did you come up with your stage name, 350Heem?
350Heem: Pretty much me and my dog came up with the name while we were in high school. For me, I let people make their own assumptions when it comes to my name. I don't like explaining the meaning behind it. I just let it go with the wind.
Article continues below advertisement
Bleu: Can you tell us about your latest single & visual 'Back 2 the Block'?
350Heem: The visual were inspired by true events. In high school when prom rolled around, I washed car to have extra money. But I was still in the streets so after a day of washing cars I made my way back to the block. I wanted to create a plot to my visuals instead of just standing in front of a camera and rapping my lyrics. Add a plot twist to it feel man!?
Bleu: Last year you released your critically acclaimed project "Major League," can you take us through the creative process of creating that project?
350Heem: I was in a different state of mind creating "Major League." I had just signed to Motown Records, so it felt like I was in the majors now. I wasn't that small-town rapper anymore. The mixtape paints vivid imagery of what state of mind I was in before my deal and after.
Article continues below advertisement
Bleu: How did you link up with Motown Records?
350Heem: My A&R Kino has a basketball team and during one of their tournaments they blasted my music after winning the championship. It was his first time hearing my music. He had reached out after, but I was in legal trouble. I had gone away for a bit but when I came home, he was still hitting me up. When it came to signing to a major label, I had multiple labels reach out, it was almost like a bidding war. Kino has been rocking with me before I had a buzz, so it was just right to sign with Motown.
Bleu: From a competitive standpoint, what separates you from the other artists in the game right now?
350Heem: At the end of the day, I'm myself. I let my music speak for itself.
Article continues below advertisement
Bleu: What keeps that drive and hunger going for you?
350Heem: I just never wanted to settle. Where I come from, you grow up and never leave. I'm the first rapper from my city to sign a major record deal. As you can see, I always wanted to be above and beyond.
Bleu: Do you feel the pressure is on you, being you're the first artist from Lakeland to break out?
350Heem: There's no pressure on me because it cost nothing to support. But I definitely plan on opening the doors for other artists in my city. There's a lot of talent coming from Lakeland. Being at the forefront of my city, it's on me to keep shining the light.
Bleu: Can you tell us about your next project, Taking Chances 3?
350Heem: Taking Chances 3 is my debut project but it's the third installment of the Taking Chances series. At moment, I didn't put together no features yet. I'm just one of those type of artists to make music with others who are rockin' with me. That project is going to be fire! You will see the growth in this project. I'm older and wiser now from when I did the first installment.