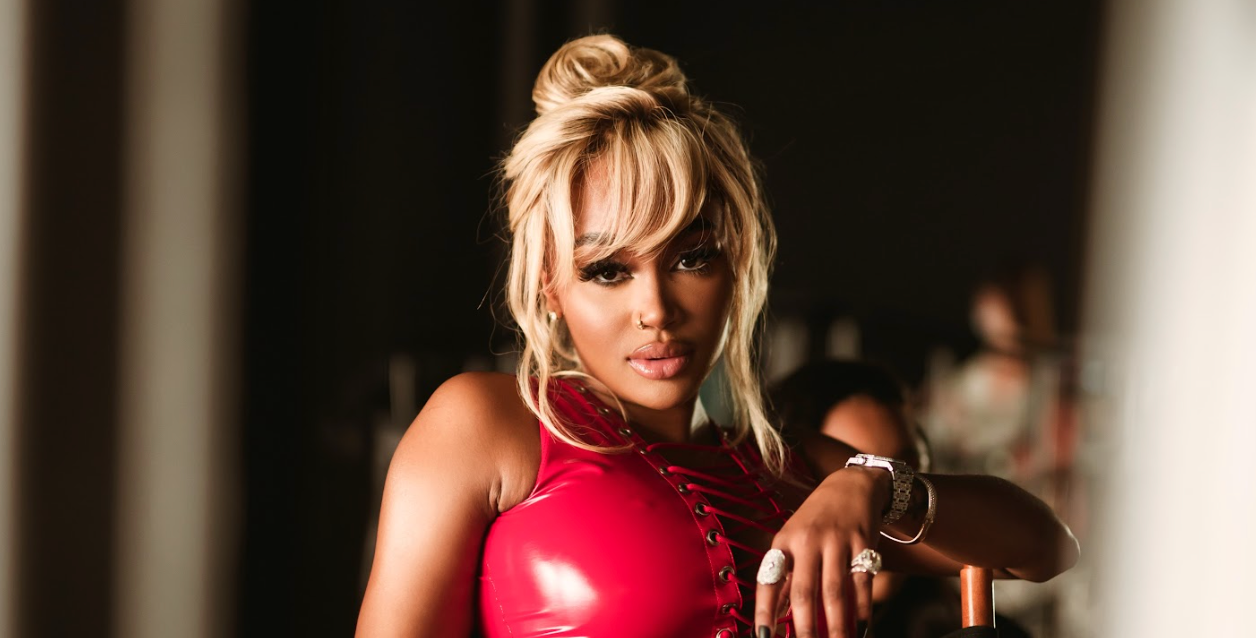 Jerrika Karlae: First Lady of Young Stoner Life Records
Holding her crown as Young Stoner Life Records First Lady, Jerrika Karlae is one of the newest faces to emerge out of Atlanta's rap scene.

By Justin Wallace

Apr. 22 2022, Published 5:07 p.m. ET
Holding her crown as Young Stoner Life Records First Lady, Jerrika Karlae is one of the newest faces to emerge out of Atlanta's rap scene.
Known for gracing fashion runways for Philip Plein and her own brand Karlae Swimwear, the budding emcee is no stranger to the spotlight. Karlae first appeared on the 2018 Slime Language mixtape with her single "U Aint Slime Enough". She then teamed up with Rich The Kid for her 2019 single release "RIXH" and inked an official deal with Young Stoner Life [YSL]. A standout on the Young Stoner Life Records compilation album Slime Language 2, the project showcased Karlae's musical capacity on singles "I Like" ft. Coi Leray and "Trance" ft. Bleu.
With the growing success of her latest single "Did That", Karlae is ready to release her first EP, Enter, with assistance from Dess Dior, Young Thug, Gunna, and more. Why the title, 'Enter?' She says, "The project comes from me finally letting fans into my world".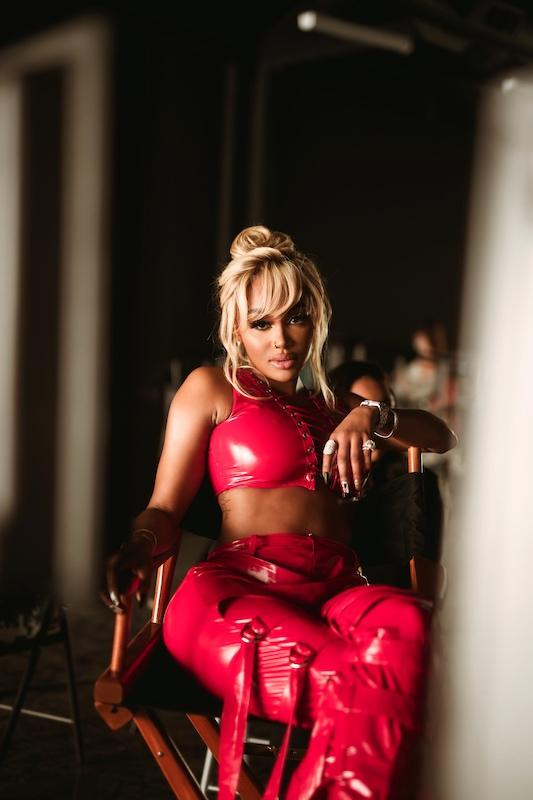 Article continues below advertisement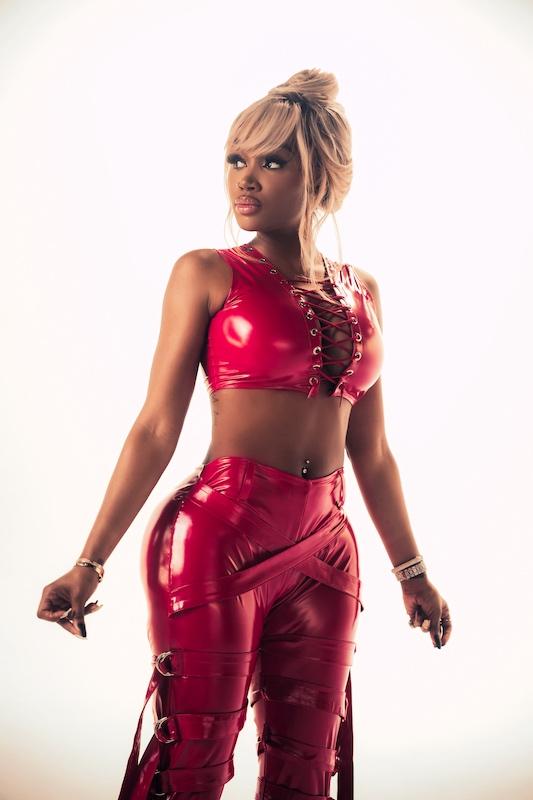 Photography by Jesse Richmond
Article continues below advertisement
Bleu: You're originally from North Carolina but raised in Atlanta. Can you tell us about life in the south and where you pull musical inspiration from?
Karlae: My musical inspiration came from my upbringing. Both of my parents worked in the music field as well. And, of course, some of my peers who I was around in my adult life have reached greater success within the industry- having a record deal, etc…A lot of that ties into my inspiration.
Both of your parents worked in the music industry. By any chance, did you also work in the business before pursuing music full-time? 
More so on the business side. I helped Thug [Young Thug] with his day-to-day stuff. I also had an internship with a PR agency, but it wasn't my calling so I switched.
Article continues below advertisement
Your music is very raw– Did you build that passion through poetry? Or being raised in Atlanta?
Both go hand-in-hand. Having my way with words and wanting to express myself has made me into who I am. I wanted to use my word to express my character to let you know how I'm feeling at the moment. You know, just being expressive altogether.
What was the most important lesson you learned from your mom about the business?
A good team plays a huge part in having success in the business. My mother always told me to make sure I have a good team around me. When it comes to business, I have a third eye when it comes to my team.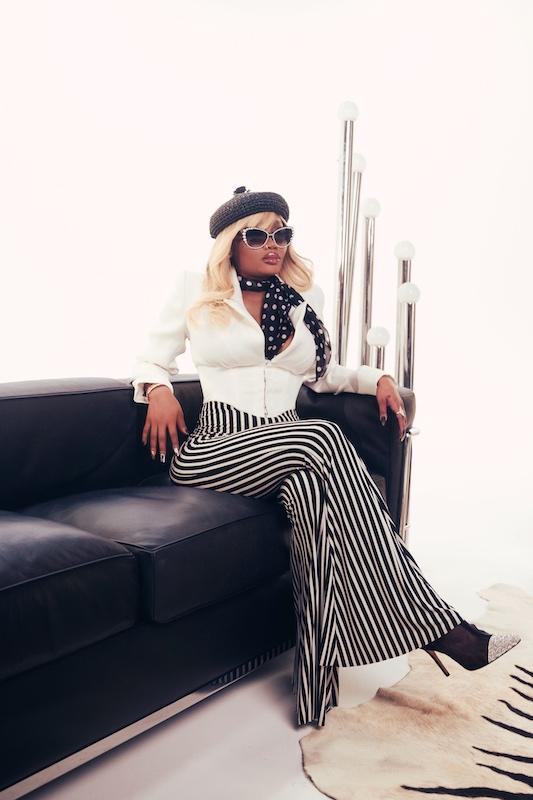 Article continues below advertisement
Recently, you started vlogging – what made you want to open up your private life to fans?
Being an artist you have to build that relationship with your fans. I needed to be more personable with people, especially with the journey I'm going on. If they could hear more of me, they could, you know, build that trust, for me to be able to lead them and, you know, give them advice, makes me happy.
How did you end up working with Lil' Yachty on "Blind"?
We've collaborated on a few records together. Yachty is a songwriter- a great one at that. He came to me one day asking to hear more of my music and journey. We were kicking it in the studio and I played him "Blind". As soon as I played the record, he jumped on it and knocked it out.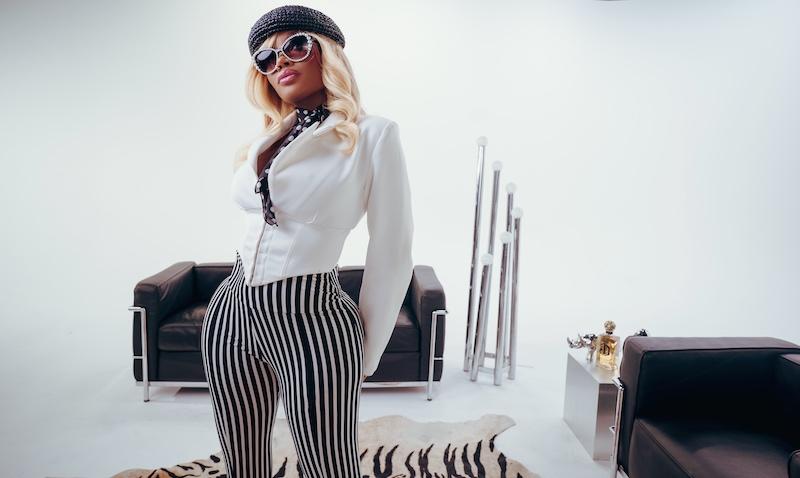 Being a multi-talented individual…aside from music, do you have any special announcements?
I'm going with the wind. I started a deal with Fashion Nova. So, I'm excited about that because I want to do more stuff like showing women how to do high-low [fashion]. You don't always need expensive things for a look. It's all about balance.
Your project Enter is coming out soon- can you tell us a little bit about the title?
I named the project Enter because you're finally entering into my world. It has been a long time coming for my music. If you don't know, I signed to a major label [300 Entertainment]. Since then, everyone has been asking me about the music. And that's where the title comes in…welcome into my world.