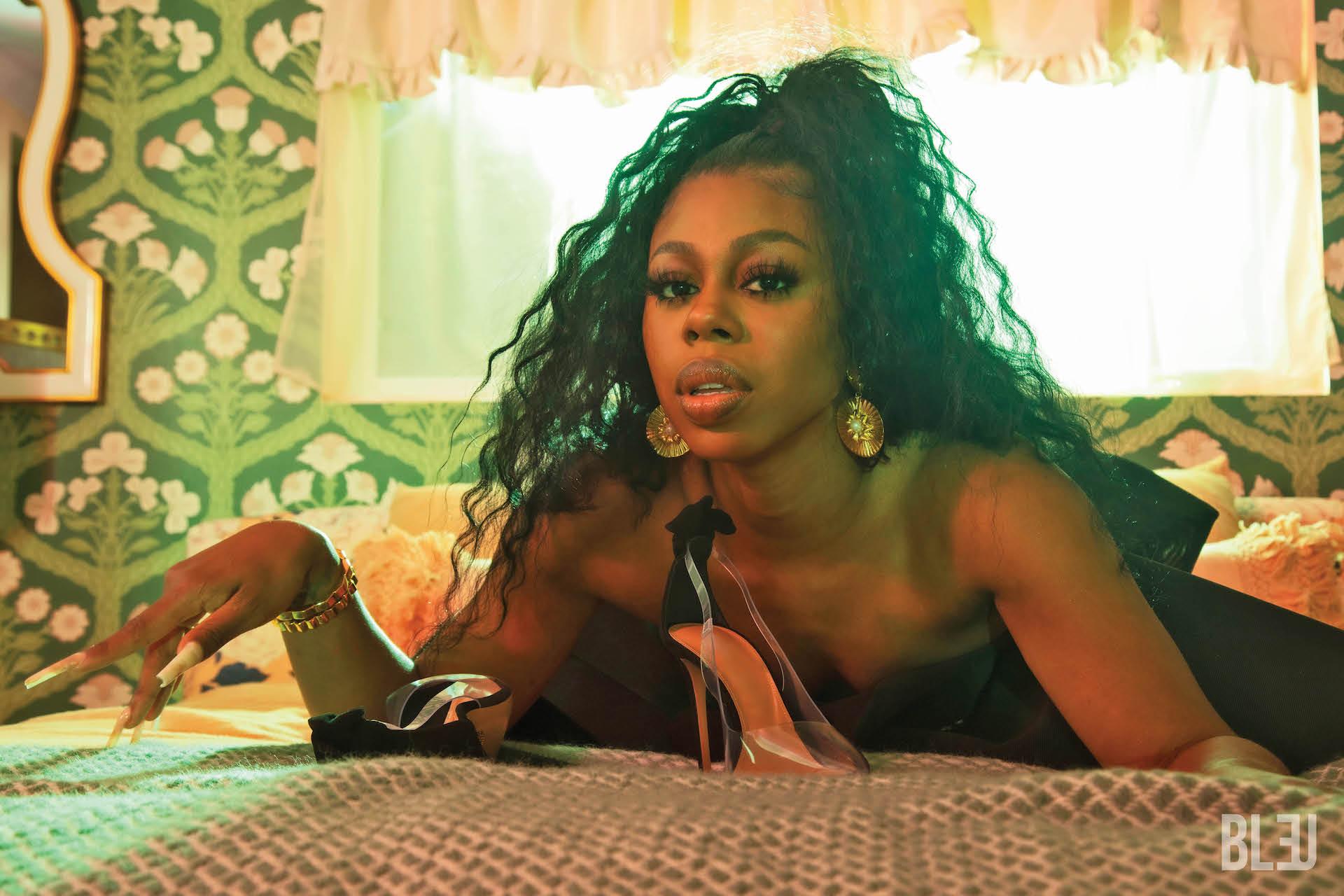 All Hail Gail Bean
Stone Mountain is not Atlanta…but the Eastside native, Gail Bean, is certainly Atlanta's new SHE-ro.

By Taylor Edwards

Jun. 15 2022, Published 12:26 p.m. ET
Stone Mountain is not Atlanta…but the Eastside native, Gail Bean, is certainly Atlanta's new SHE-ro.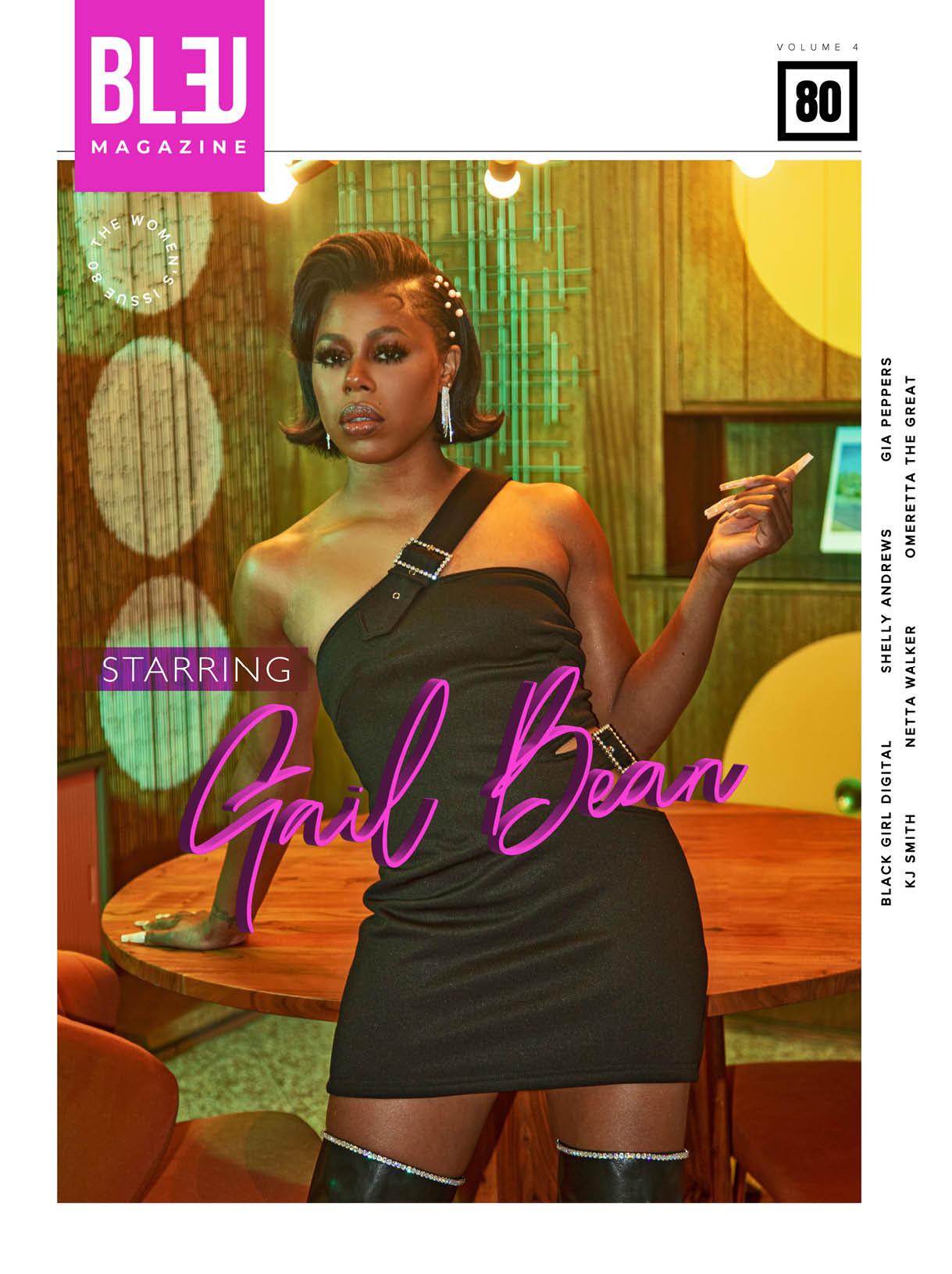 Photography by Ricardo Nelson
Fashion by Apuje Kalu
Fashion Assistance by Yasmine Funches
Makeup by Marquis Ward
Hair by Adrianne Michelle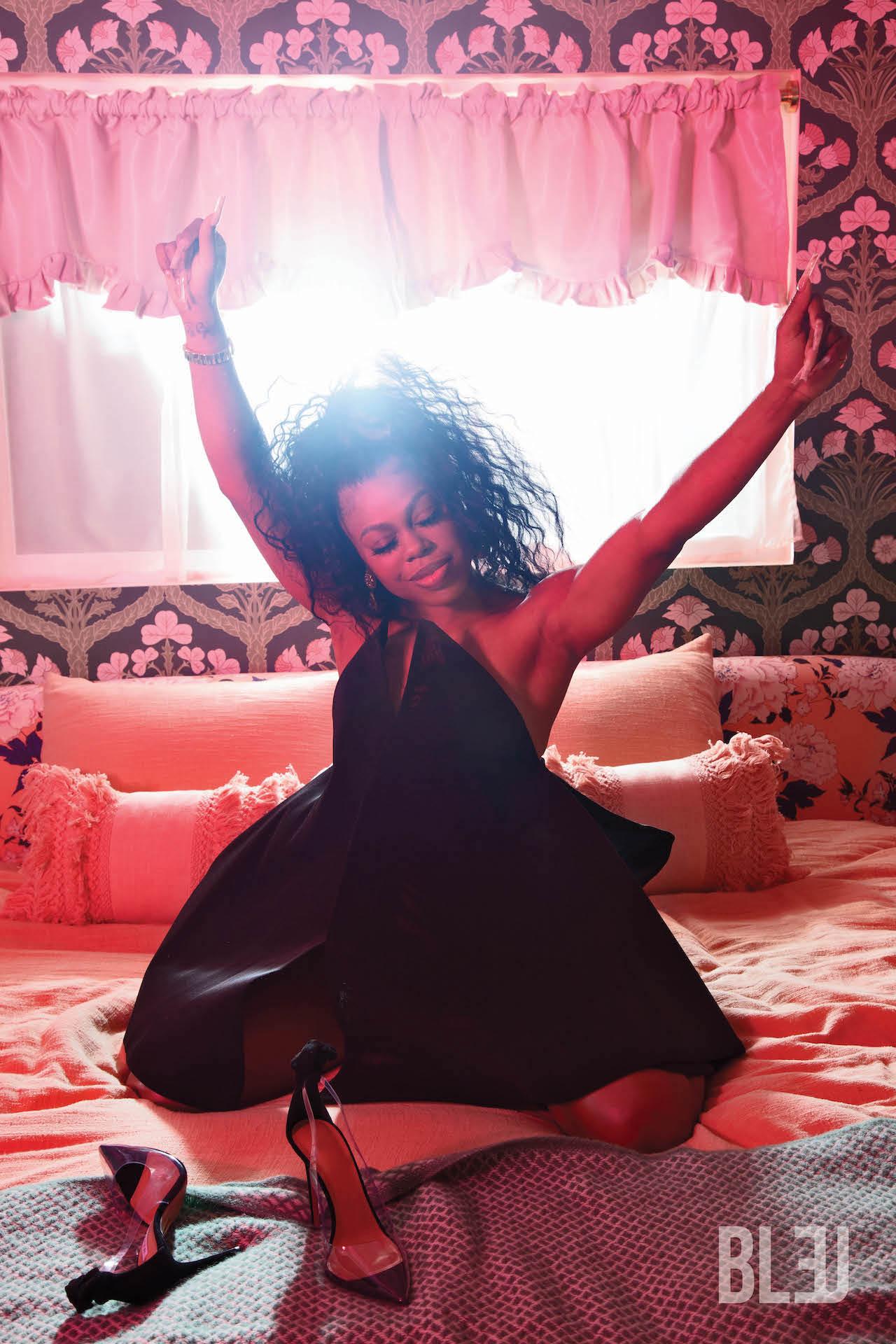 Article continues below advertisement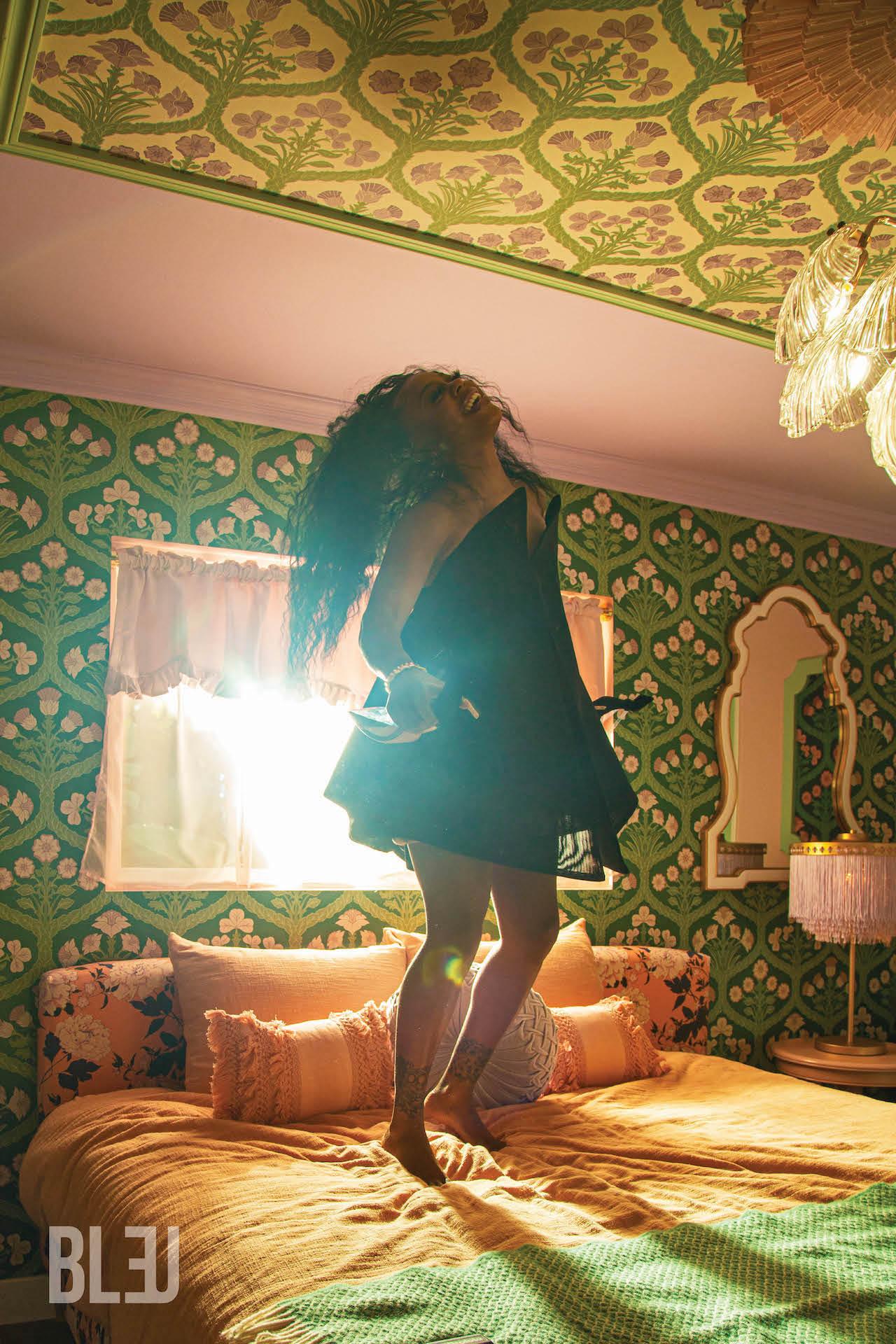 Producers can deal any script with a deep, dim character and bet the house on Gail Bean to give it light. With ease, Gail is Hollywood's latest answer to "who's that girl?" Baring veteran chops the seasoned sophomoric actress shows no signs of slowing down. All smiles and talent to match, from screen to screen Gail puts on for the city of Atlanta – like only ATLiens can do.
She admits "I'm so pro-Atlanta" with a southern smile, style and grace.
"At the core I'm just a Black girl from Stone Mountain, Georgia. Before anything, when you really break it down to what made me…before I'm a Delta, an actress, writer, producer, poet, activist, I'm a Black girl from Stone Mountain. And then all of the layers made me who I am."
Born Gail Mitchell she adopted the high school given nickname, Bean, and changed her Facebook username. Gail's face card hasn't failed since.
"I proudly claim Stone Mountain…I'm from the east side! I wear that proud. That's a badge of honor," she beams as she explains "The beauty of Atlanta is anything that comes from Atlanta or the surrounding areas…we stick together, and we support one another".
Article continues below advertisement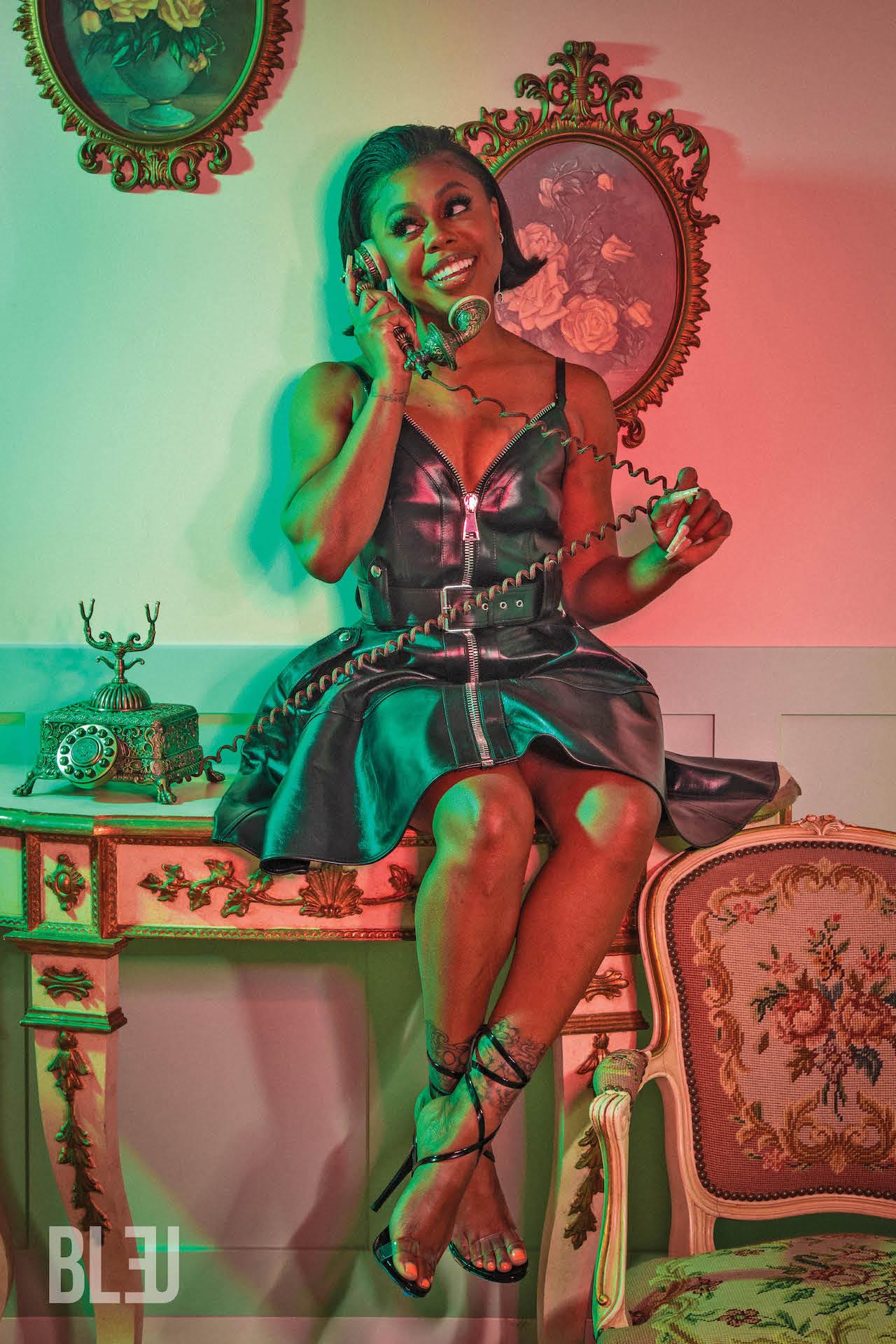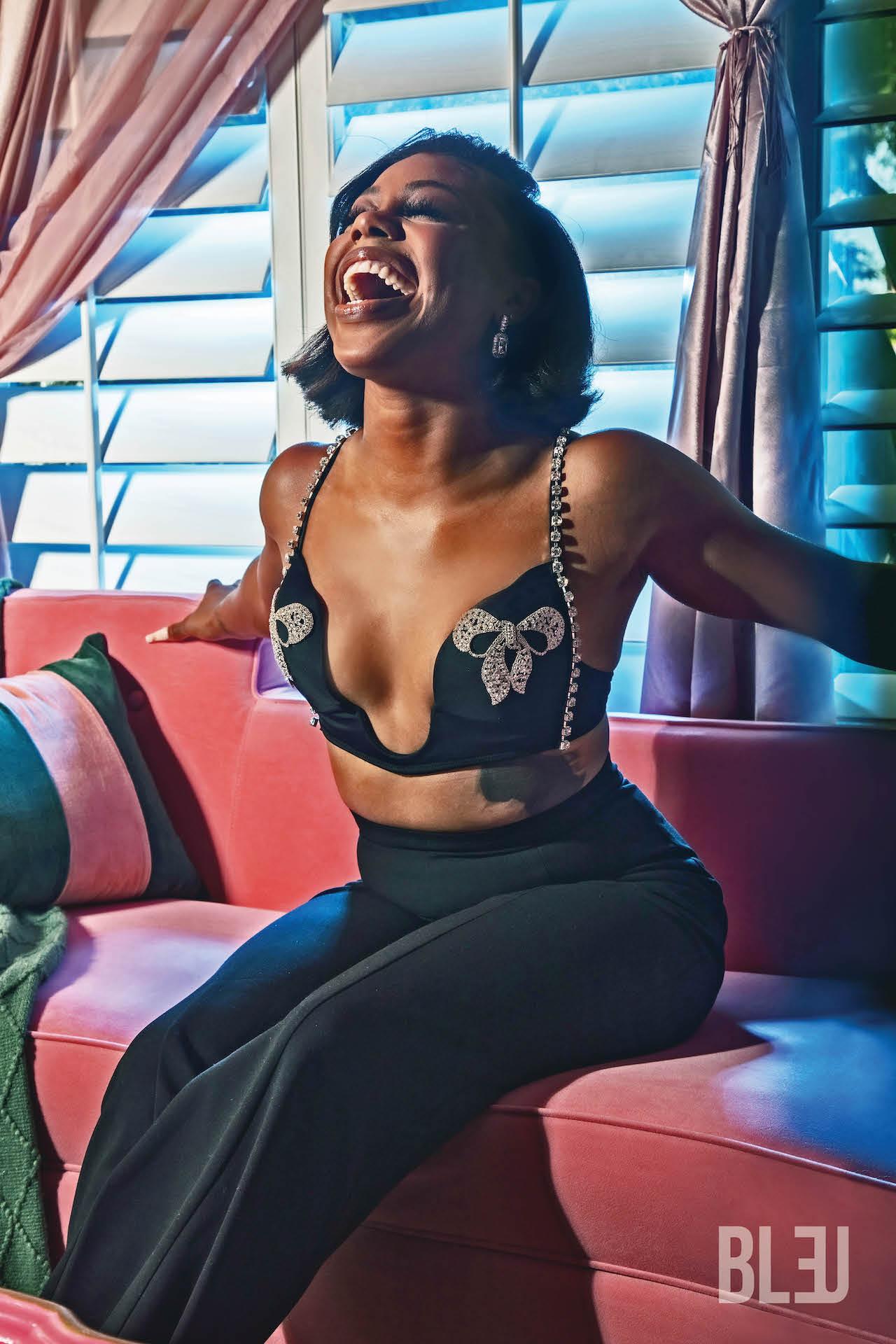 Article continues below advertisement
The actress can be seen on social media [and in real life] with her support system – typically at personal happenings over industry occasions. She prefers strictly working over forced networking. Any given day you will catch the breakout star with old classmates, hometown friends, her family, or her beau that she affectionately describes as "the one and the two!"
"The pandemic was so good to me. I came out of the pandemic booked, blessed, and beautiful. With women I think power is in our happiness. When our heart is happy, literally, we're unstoppable!"
And the outpour of love that Gail invests in her loved ones is being returned tenfold with success as she rises to the top. From her first acting credits in Duffle, Unexpected, Belko Experiment to Gray's Anatomy, Atlanta, Games People Play, Gail Bean is doing John Singleton's legacy well.
"People…they're not stupid, they've seen my work because they love and have seen Snowfall. (But) I've walked in rooms where I'm not the celebrity; I'm not at every event. I'm not out just to be out – and I'm still going to speak and then people who don't receive me, I say 'Okay, cool'".
With love for her hometown she quotes Atlanta rapper YFN Lucci's music; "Fame is when people know you; notoriety is when people know your work". Gail is known, and so is her work – from Sundance [Festival] to the small screen. "I have notoriety."
Much like the girl from Stephenson High School and Valdosta State University, she is still the people's champ. From the world's worst intern in season one of HBO's Insecure to unveiling Wanda and all her layers on FX's Snowfall, Gail has a flair that adds fire to the least suspected characters; converting them into fan favorites every time.
Article continues below advertisement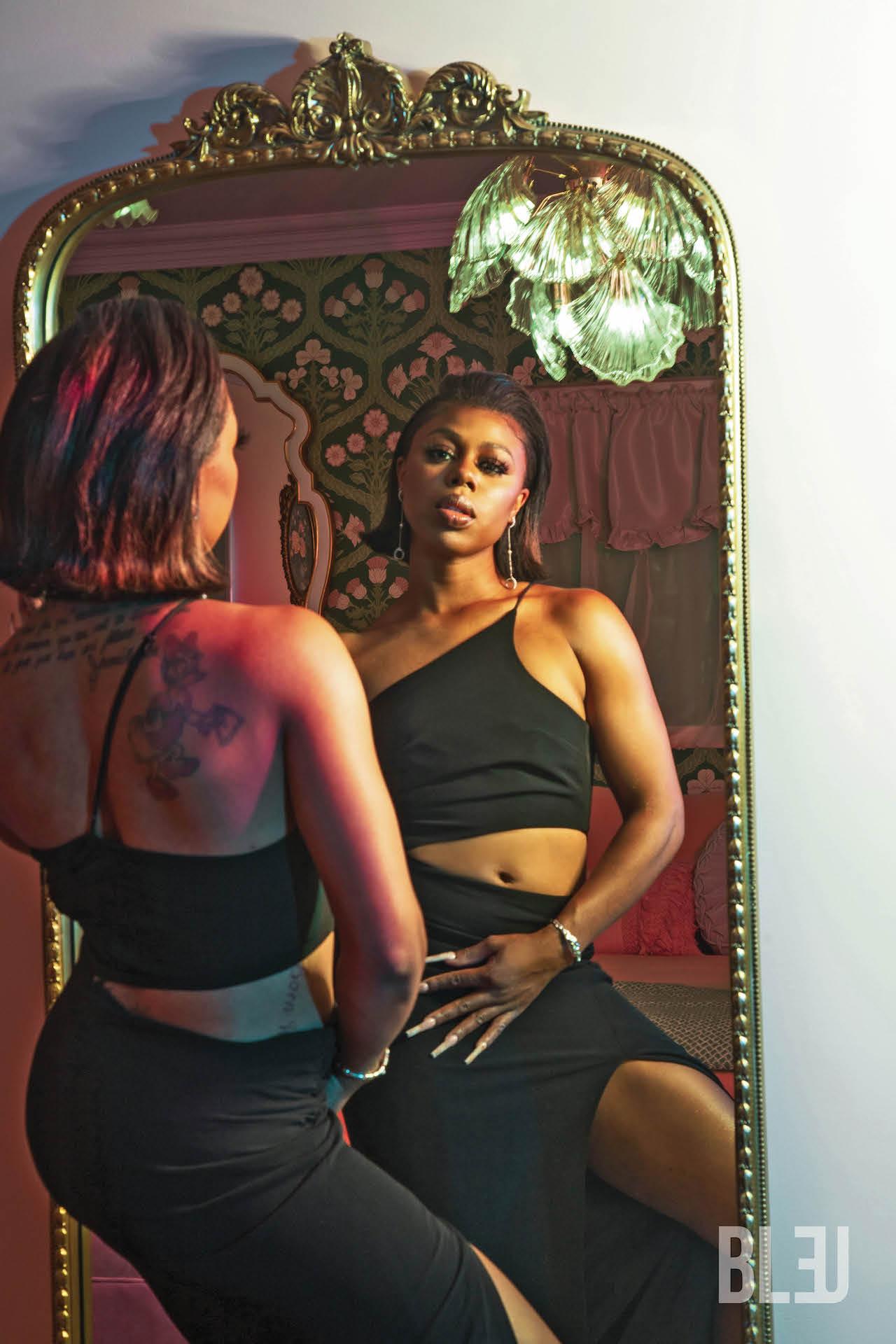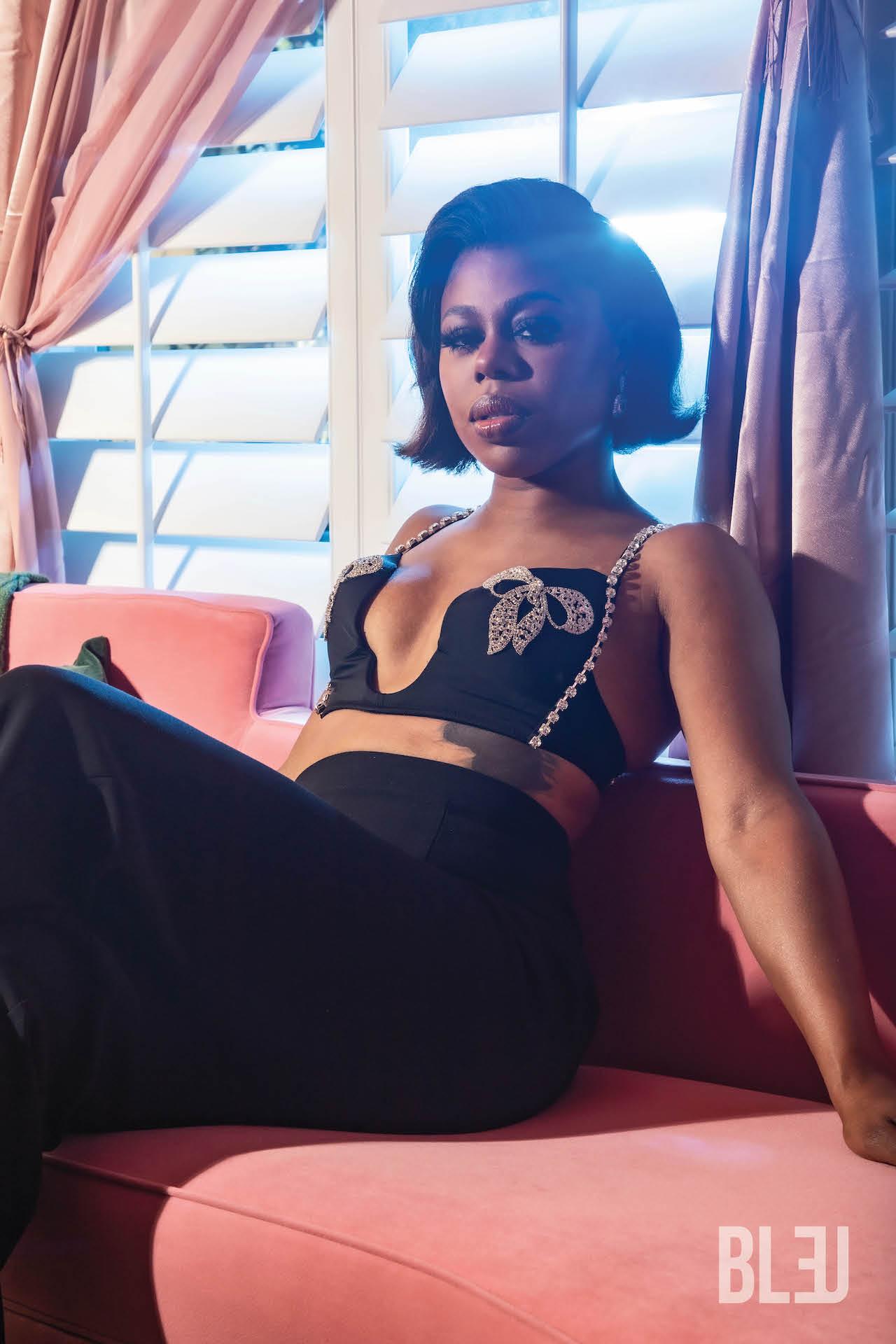 Article continues below advertisement
"I'm extremely genuine. I'm positive. I'm blunt. I'm a people person – really candid. More than anything, I can't do the fake. I'm big on complimenting people…but even my compliments come from a real place. I'm always going to come from a genuine and authentic place."
That "authentic place" lands Bean in the casts of two top-rating cable television dramas.
Filming two shows for two networks – FX and STARZ – in two cities at the same time has proven to be Gail's only challenge. "[It's] Hard…but I'm truly grateful. I'm happy. If I chose two shows to be on, I feel like I chose the best two shows [Snowfall and P-Valley] to be on."
For Bean, FX's original drama Snowfall was an advantage for taking, proving underdogs are underrated. In her breakthrough role as Wanda she falls and flourishes in the height of the crack epidemic in South Central Los Angeles. As Leon's complicated love interest Wanda captures the heart of Franklin's right-hand man and viewers everywhere.
Gail's "Big Bean" moniker delivers balance on-screen as Wanda, and very soon, as Roulette.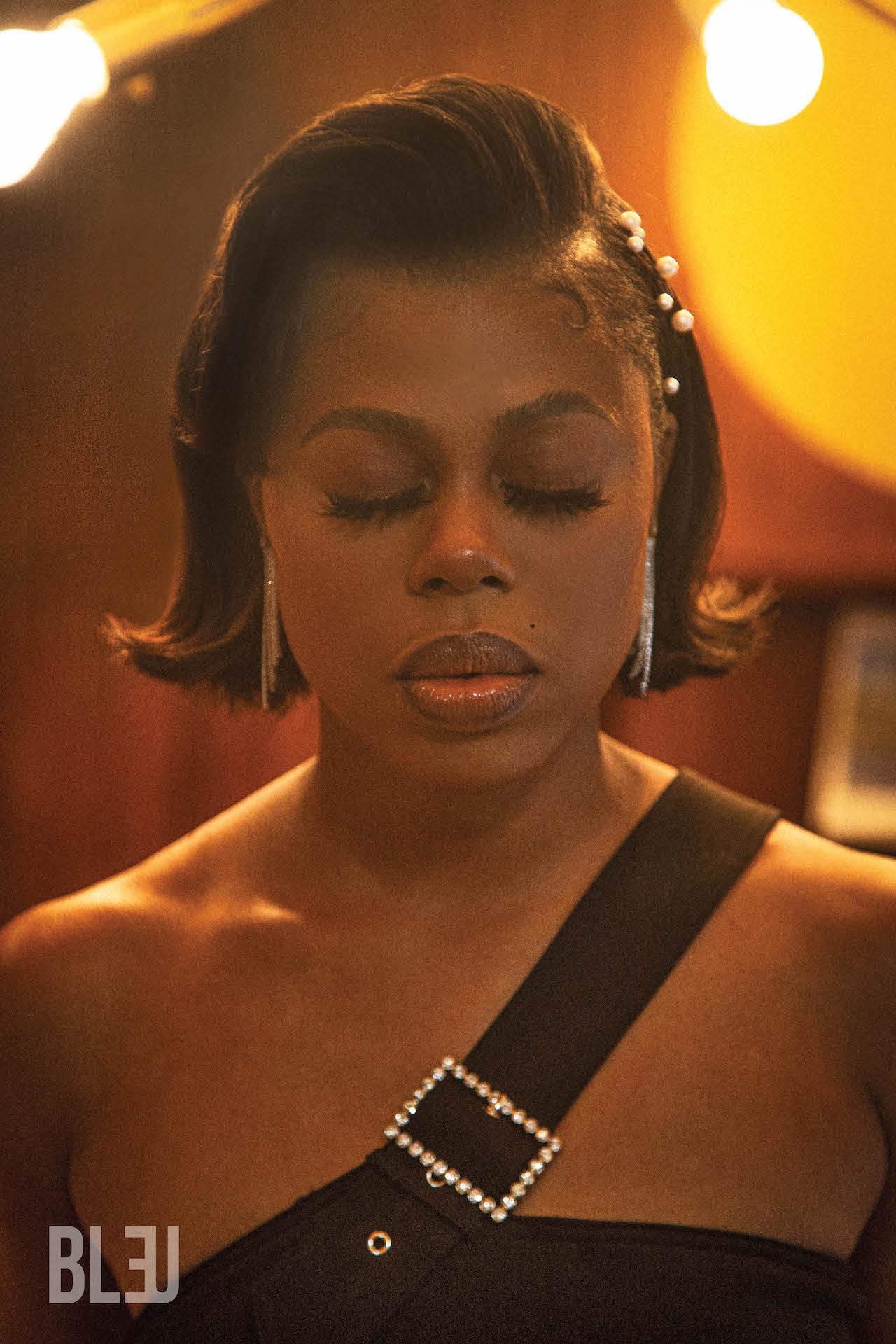 Article continues below advertisement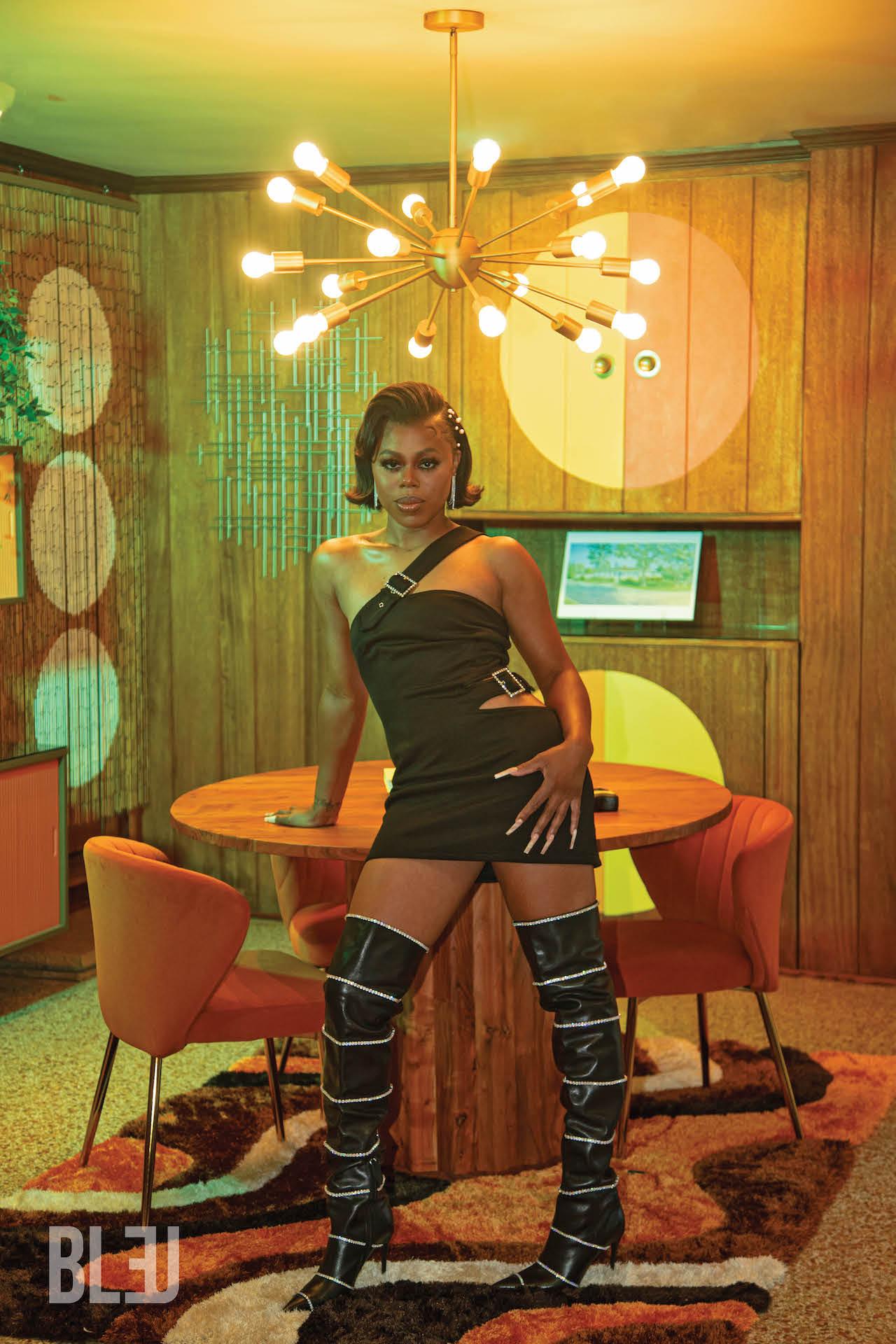 First auditioning for the pilot of STARZ's hit show P-Valley, a later Zoom call with showrunner, Katori Hall, secured Bean as the new beauty on duty. "I was just ecstatic."
"I auditioned for the pilot in early 2018 and didn't get it. I went in 5x, same role. Kept going, they loved me, pushed me to the network, and STARZ said no. Fast forward to the pandemic…I had a Zoom (in 2020) with Katori and she said, 'Do you wanna be on P-Valley?' In 2021 she reached back out and there was an offer."
In its second season Bean plays Roulette, the new dancer at The Pynk. "I'm like the new young fire. Roulette is definitely a fire-starter… [She is] looking to get some money, any way possible. I just come in and shake things up in the P-Valley universe." She describes her character with excitement and viewers anticipate her debut with the same energy.
Gail's "Make a way, don't make an excuse" way of life has landed her right where she needs to be – from the City of Dreams in California to the motherland, Africa.
"I am building a home in Africa." Leading a legacy for family, her first home is being built in Ghana, next to her brother. For Bean, homeownership means quality time with family, growing her brother's nonprofit organization – H.A.B.E.S.H.A (Helping Africa by Establishing Schools Home and Abroad) – and having a humble abode to recharge.
Article continues below advertisement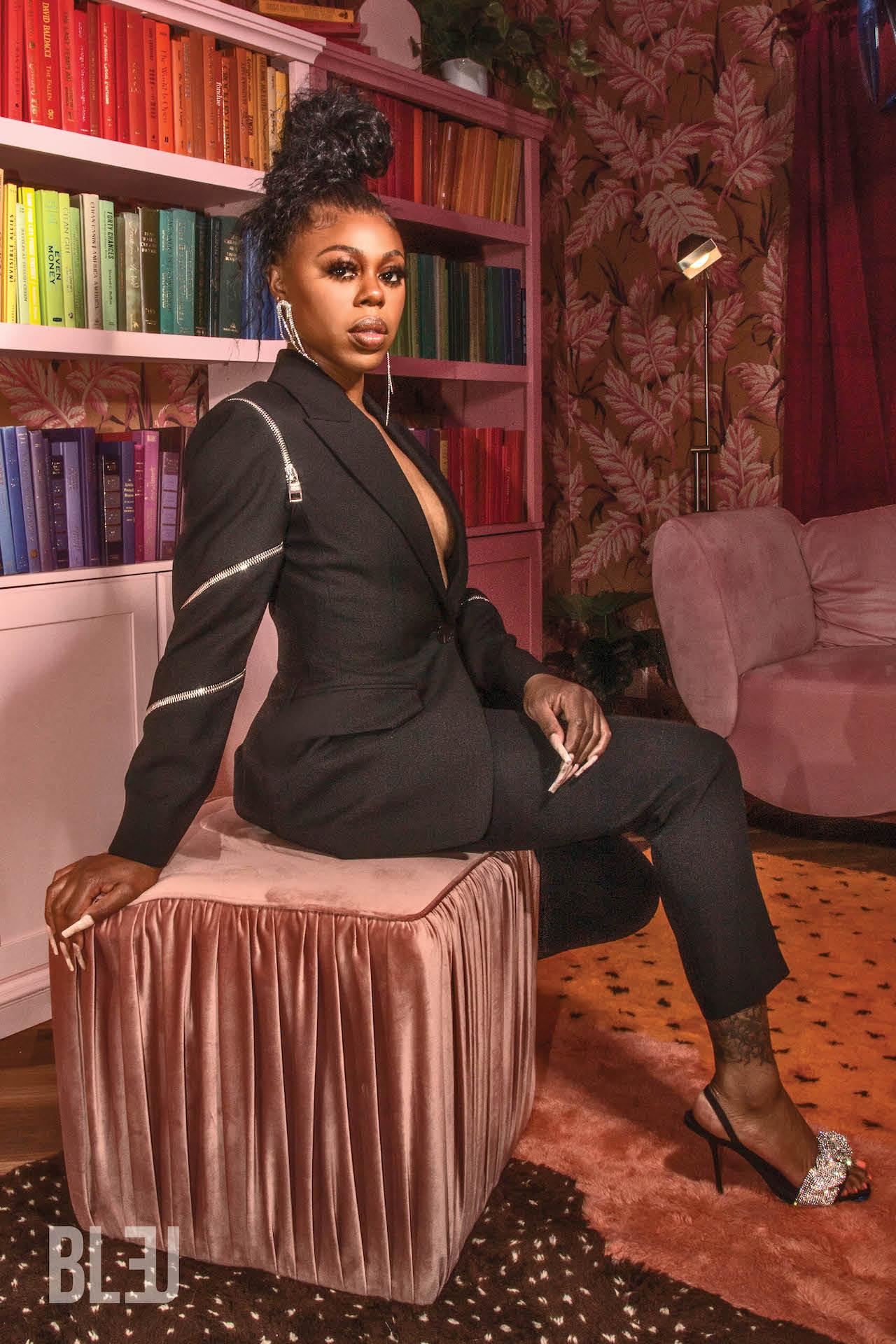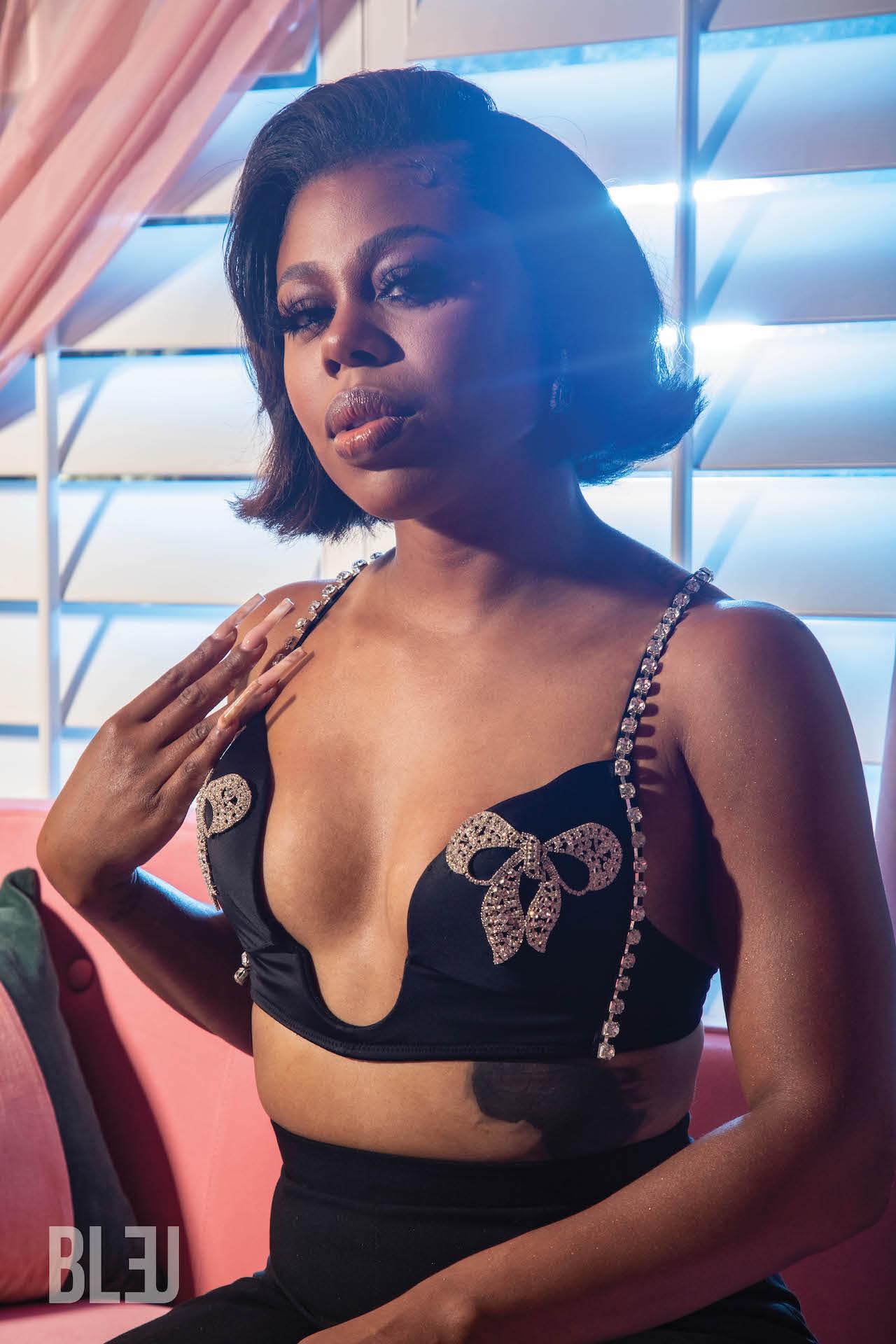 Article continues below advertisement
"My house is directly beside theirs (brother and sister-in-law)…my first time was in 2016 and I've been every year since – minus the pandemic. It's like Atlanta on a bigger scale. You're literally not the minority there. It's invigorating. It restores and replenishes my soul, my mental, and my emotional. I feel a different and deeper connection there…and Africa is affordable."
Bean is an easy pill to swallow from activism to acting and is furthering her imprint with her own production company, Mitchells Are Born Winners Productions. "Acting is a passion, but writing and producing were like my first love. I always wanted my own production company."
She smiles, "I was not a theater major [in college] but I took production, writing, and voice and diction classes on purpose. No one at college knew I wanted to act," but "My family, my bloodline, we win at stuff…WE WIN!"
The secret is out and the wins are stacked. Gail Bean keeps proving that Mitchells are born winners.