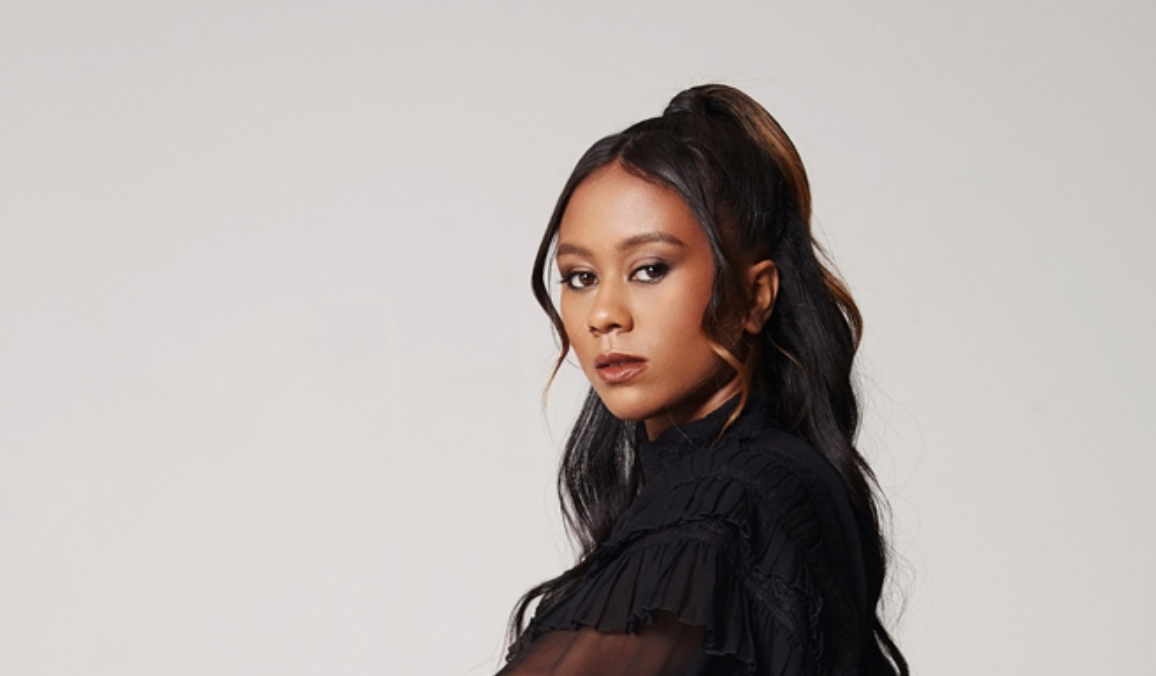 All Bets on Netta Walker
Actress Netta Walker brings her love for Chicago theater to the CW network sensation, All American: Homecoming

By Ebony Allison

Jun. 17 2022, Published 1:07 p.m. ET
Actress Netta Walker brings her love for Chicago theater to the CW network sensation, All American: Homecoming 
Since its inception, All American has been a visual representation of what many youth experience in modern-day society. From the stigmas of mental health & addiction to the maneuvering of teen pregnancies, The All American franchise has amassed a cult following, leading to the spinoff All American: Homecoming. Staying true to its roots, the spinoff focuses primarily on the HBCU culture - insert Netta Walker.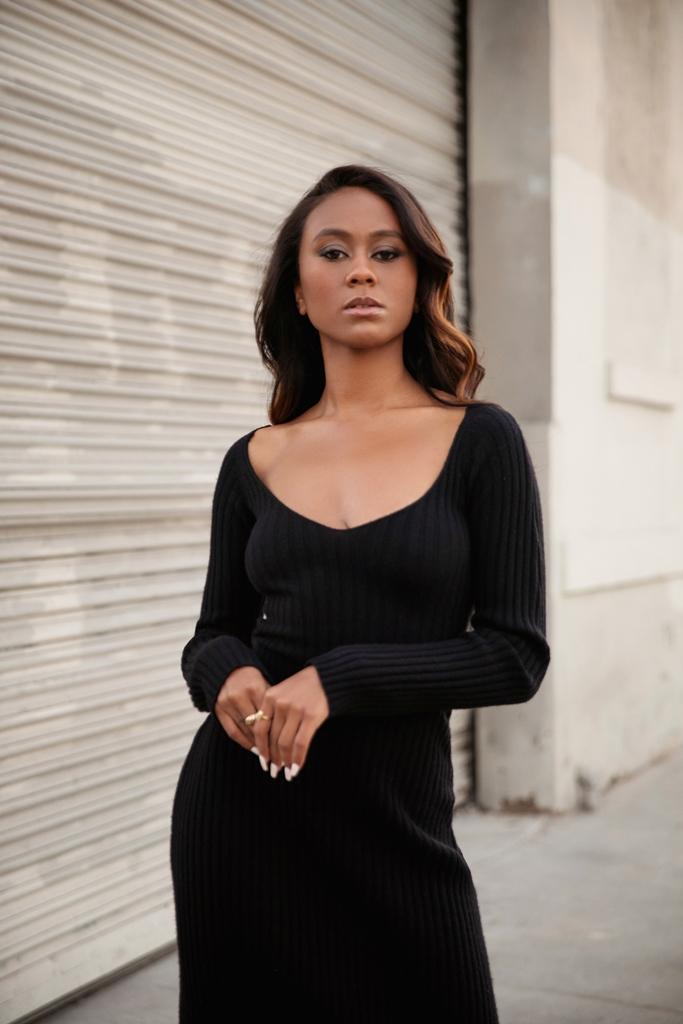 The young aspirational actress has become our favorite homegirl (in our mind) with her role as Keisha McCalla. She's ambitious, smart, and witty, and like many young women today, she's on a mission to find and live in her purpose. We had the chance to catch up with the rising starlet to discuss her craft, her love for the city of Chicago, and how she - like so many of us - deals with the infamous "imposter syndrome".
Article continues below advertisement
Prior to moving to Chicago and focusing on your craft, what was the "AHA" moment in your life? When did you know acting was for you?
I saw a production of Marie Antoinette at Steppenwolf Theater in Chicago starring Alana Arenas as Marie. It was the first time I'd seen a woman who looked like me playing a character that obviously wasn't Black, and it changed what theater and acting could mean to me. My whole life I'd had so many people tell me what I couldn't do. They would push me into a "type," which I never understood or agreed with. When I saw Alana walk on that stage my entire point of view about acting changed, I felt like I could do anything. Alana has been such an inspiration to me and I am lucky to get the chance to tell her that. Whenever I need inspiration, I go and see shows at the Steppenwolf.
While most aspiring actors rush to LA or NYC, you chose Chicago. What about Chicago was special to you?
I was drawn to Chicago because the art that I've seen there is one of a kind. Everyone is just throwing everything at the wall to see what sticks, and having the most fun while doing it. Chicago is an incredibly special city. The artists there create solely out of love for their art. You don't move to Chicago to get famous, make a lot of money, be on Broadway, or in a crazy blockbuster movie…you move there to learn about your most vulnerable self as an artist. The theater companies produce scary and challenging work because the stakes are so low. There, no one cares about reviews or the way the work will be perceived. It really feels like a place where you can learn to become the most honest version of your artistic self and be cheered on by others. I'm endlessly inspired by that city.
Article continues below advertisement
All American: Homecoming was such a pivotal spinoff because it focused on the HBCU narrative. With this being your first series regular role, how did you prepare for the role of Keisha?
Acting has always and will always be my first love. Iit makes me feel alive and like I have a purpose - so I was SO excited about the work. It's always been a learning curve and I knew I'd make choices I didn't like or mistakes that I'd want to fix, but the new idea of others having their own opinions of me made me really anxious. I honestly tried my hardest not to psych myself out. I have a bad habit of letting imposter syndrome live rent-free in my head, so I got back into therapy and started journaling again. I knew how important and popular All American was and got really scared about being in the public eye and how people would scrutinize me and my work. I've always been pretty anxious and I get depressed just like everyone else, but I felt I really needed to prep my mental health for the changes that may be on the horizon. Shooting a show at this capacity meant long exhausting days and I wanted to get my mind and body ready to function at this capacity. Yoga, journaling and therapy really helped me in starting this journey.
As an actor, rejection can never be feared. What advice would you give someone who's hesitant about pursuing their dream due to rejection?
Being an actor is the most brutal career choice out here, but I learned to look rejection in the face and say 'thank you'. I had to understand that just because someone said no to me it is not the end of the world, it just wasn't for me! What is meant for you will come, but you'll never know what it will be if you don't keep pushing. Life is full of rejection and if you let the fear stop you, you are never going to allow yourself to experience what is meant for you.
Article continues below advertisement
If you could create and cast your own series. Who would your "dream cast" consist of?
My "dream cast" would definitely be Ruth Negga, Lakeith Stanfield, Matthew MacFadyen, GaTa, Michaela Coel, Martin Freeman, Quinta Brunson, Zendaya, Florence Pugh, Ncunti Gatwa, Regina King, and Robin Thede. This would hands DOWN would be the most insane cast, I'd fully perish if this happened. I would want to do the weirdest and darkest of dark comedies and possibly make it a noir, I don't even know. I love and admire every single one of them, their work puts me at the edge of my seat while laughing every single time. It would be insane to be in the same room, let alone get to act, with all of them.
Article continues below advertisement
Cast members become family! What has been some of the best advice given to you by a cast member?
Leonard Roberts, who I'm outrageously lucky enough to call my TV dad, has given me more words of wisdom than I can count. Leonard and I both come from the Chicago theater scene so it is like we speak the same language, which feels surreal because I literally watched Drumline once a week as a kid. He constantly reminds me to find the love at the basis of this crazy thing we do, no matter the noise and bustle. The best lesson I've learned from him is how to be a loving and kind person to everyone you share space with. Watching his process, hearing him talk about his journey and seeing the love he radiates is all the advice I need.
What's next for you? What other goals are you striving to accomplish?
I'm excited to dive into the indie film world and learn everything I can about directing, producing, and acting in films that challenge me. It feels like the final frontier, film is so fascinating and foreign. I want to create opportunities for people like me who never would have had the access to this world. I always dreamed of being on Broadway, so hopefully one day soon I'll be able to dive back into my theatrical roots and do something really challenging at that level. God, that would be a dream come true.
Follow Netta Walks on social media @nettawalks and watch season 1 of All American: Homecoming online www.cwtv.com and On Demand.
This article is originally shown in ISSUE 80 for Bleu Magazine