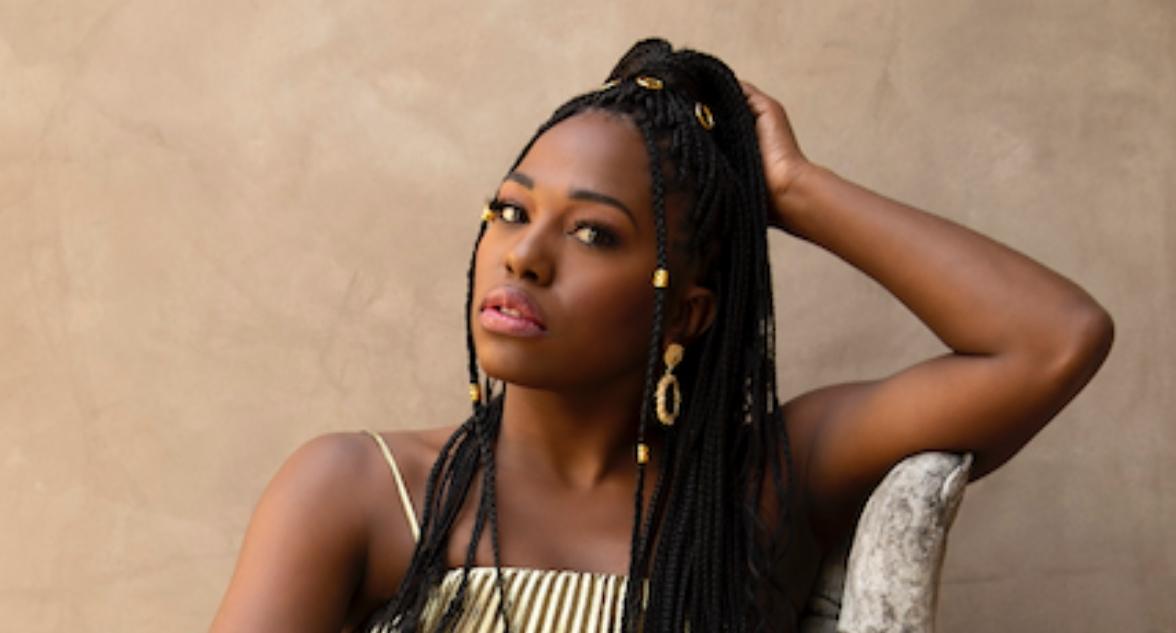 iCarly star Laci Mosley dishes on the Tinder Swindler, and much more!
The iCarly star, comedian, and Scam Goddess podcaster shares what's on the horizon for her career

By Truth Hawkins

Jun. 17 2022, Published 1:09 p.m. ET
The iCarly star, comedian, and Scam Goddess podcaster shares what's on the horizon for her career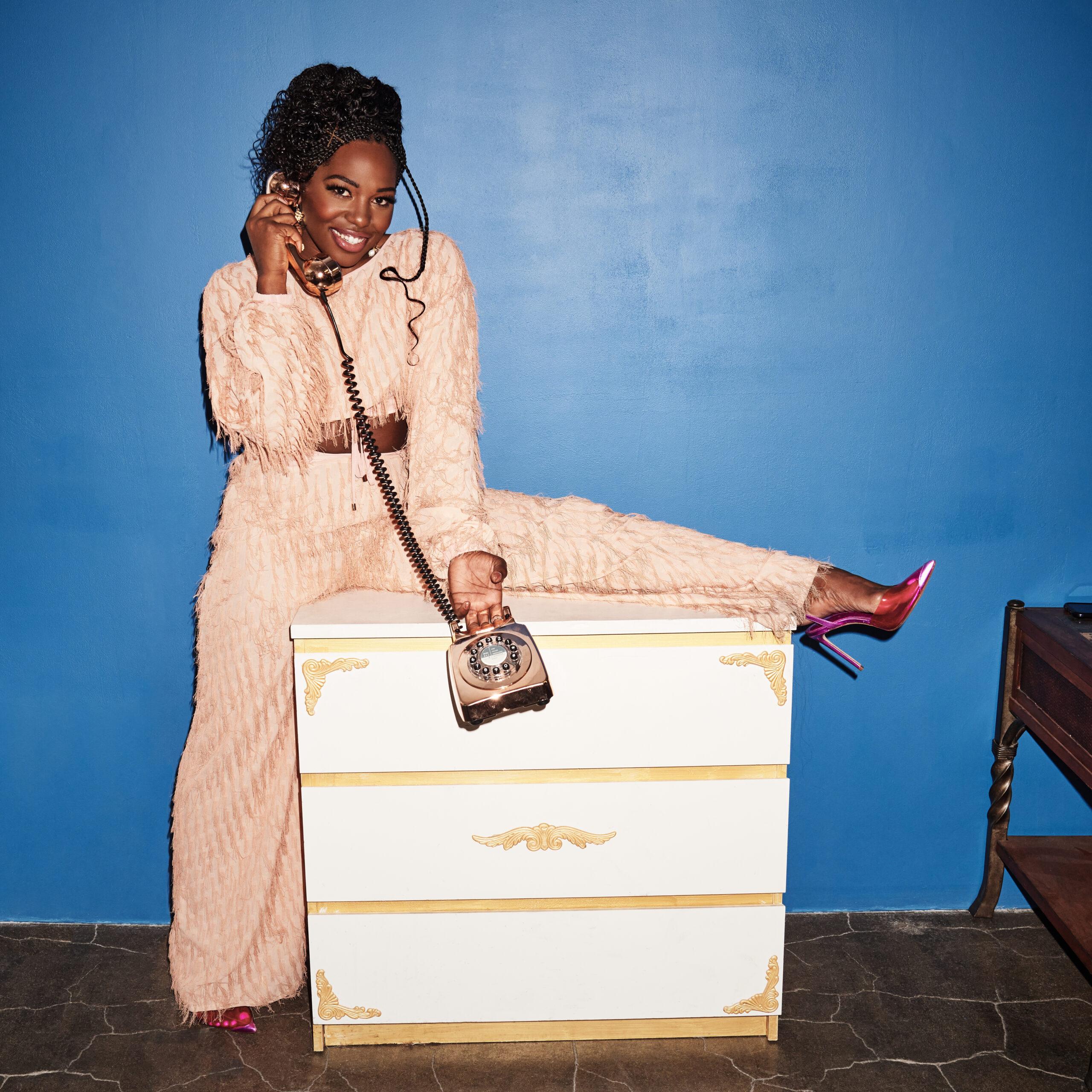 It's official, Season 2 of the hit Paramount+ revival, iCarly is back!
Staying true to its comedic roots, the series follows key characters Carly [Miranda Cosgrove], Spencer, Freddie (yes, Freddie's mom too), Harper, and Millicent as they navigate adult life - more importantly, balance love and relationships amid working on their ever so popular web series.
Article continues below advertisement
Hot on the heels of the release, we caught up with Laci Mosley - who emphasized the importance of "honoring the original show" based on the Nickelodeon original during season one. But to expect more of evolution moving forward, "I was the age of Miranda and Nathan [Kress] when the original iCarly was on television. So it's cool to grow up with these characters and then become a part of this universe," she began. "They wanted to keep the wackiness and weirdness of the iCarly universe, but push it forward with more adult themes. And I think Season 2 definitely moves the needle on more millennial problems. It definitely feels a bit more grown."
Reflecting on the dream role she added, "My experience doing the series [iCarly] has been amazing. I love everyone that I work with so much. And please trust, that's not always the case. It's really nice when you meet kind, wonderful, fun people that make coming to work a blast. So, you know, shooting it, the whole process has been extremely fun and meeting everyone and all the great directors - we've had Morenike [Joela Evans] - she is a Black woman who directed our first season and is back for our second. Melissa Joan Hart directs some episodes; Phill Lewis. So it has just been really fun to work with a lot of really kind, talented people."
Article continues below advertisement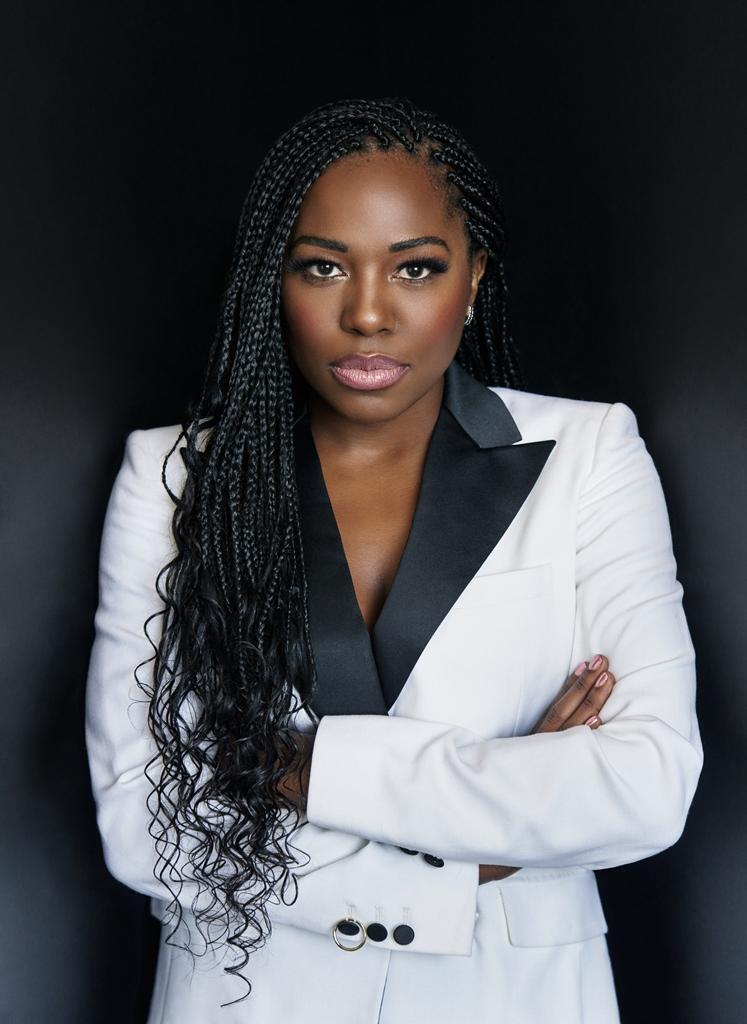 Of course, Mosley is anything but short on talent herself, as exhibited in her award-winning podcast, Scam Goddess, in which she exposes fraudsters and the lengths they go to disarm their victims. An opportunity she tells us was birthed in a sketchy alleyway. "I got interested in podcasts when a friend of mine - her name is Ana, and she works at iHeart - found me at an improv show and she was like, 'Hey, you should come audition to do this podcast.' So I showed up - it was in Santa Monica - and I went down the alleyway, and it was very suspect," she says jokingly.
Article continues below advertisement
"And it turned out to be something really cool. As an actor, I don't know, I find myself constantly in situations - especially at the beginning of my career - where I was like, 'This could be a great job opportunity, or I could be killed.'" Briefly nodding the title of her podcast [Scam Goddess ] she adds, "Our industry is kind of a scam. And so that made me interested in other scammers and what people were doing to get over and then you know, one rabbit hole, led to another and I started a podcast".
Although tight-lipped on the details, the comedian, dubbed one of Vulture's "Comedians You Should and Will Know" in 2021, playfully hinted there's much more to come. "I am working on some projects of my own, surrounding my podcast. But, that's all I can really say!"
Article continues below advertisement
Meanwhile, she indulged our curiosity, dishing her thoughts on the infamous Tinder Swindler, aka Simon Leviev who posed as a wealthy, jet-setting diamond mogul, wooed and then conned women out of millions of dollars, she insisted, "What he was doing was a job. That is a profession!" Further explaining, "Making lots of different people fall in love with you, you've got to get up every day and send like eighteen 'You up?' texts - you gotta have some sort of journal to remember all the different stories that every different person has told you. And then you know when to strike and tell them that there's been an emergency and you need them to wire you money. Um, he's a bad dude. But what he did was hilarious!"
Up next, the Dallas native can be seen in the upcoming Netflix release, The Out-Laws - a Happy Madison production with an A-list ensemble, including Adam Devine, Pierce Brosnan, Ellen Barkin, and Lil Rel, to name a few. "So basically, there's a bank robbery. And the son suspects that the people who robbed the bank are much closer to him than he realized. And I work in the bank. It was a really fun experience, tons of improv, and very humbling to work with so many established comedians."
This article is originally shown in ISSUE 80 for Bleu Magazine