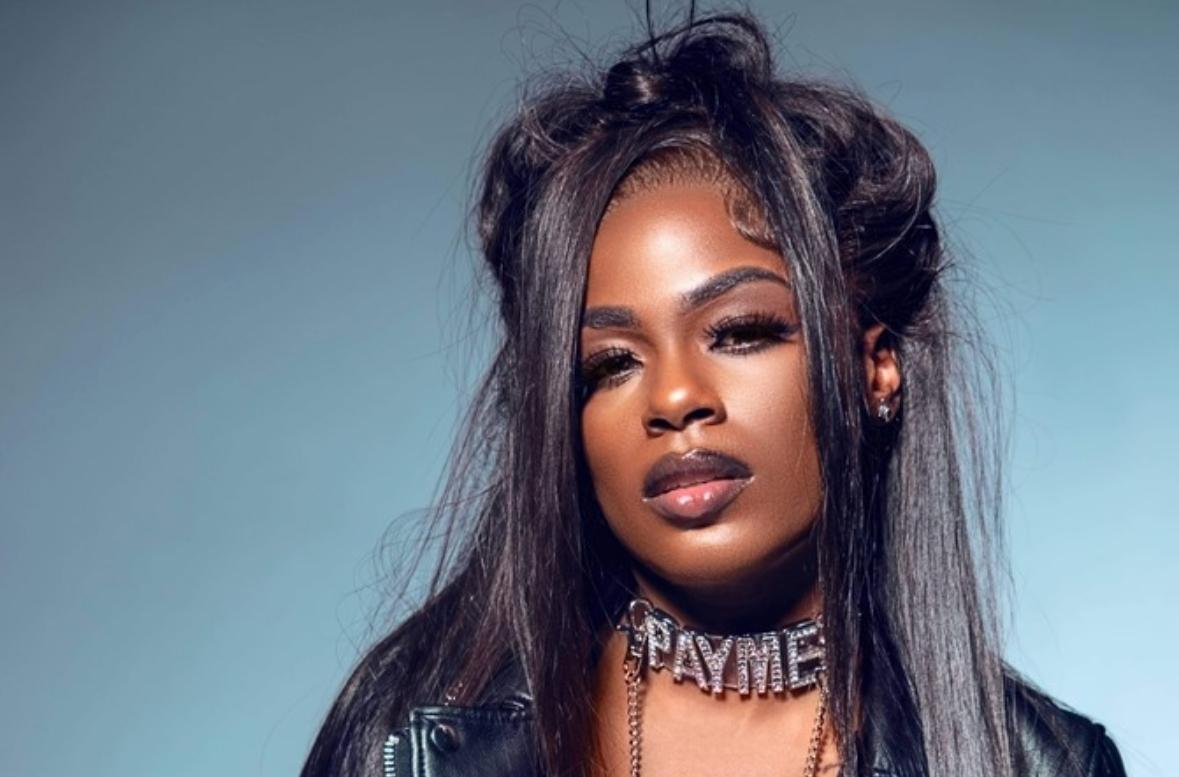 Omeretta The Great: A Rising Atlanta MC
Omeretta the Great, also known as OTG, is one of the hottest female emcees coming out of Atlanta.

By Nino Reyes

Jun. 17 2022, Published 12:40 p.m. ET
Omeretta the Great, also known as OTG, is one of the hottest female emcees coming out of Atlanta.
The Atlanta emcee explores her journey throughout the entertainment business - sharing her inspirations, the influences behind her music, and what we should be expecting from her next.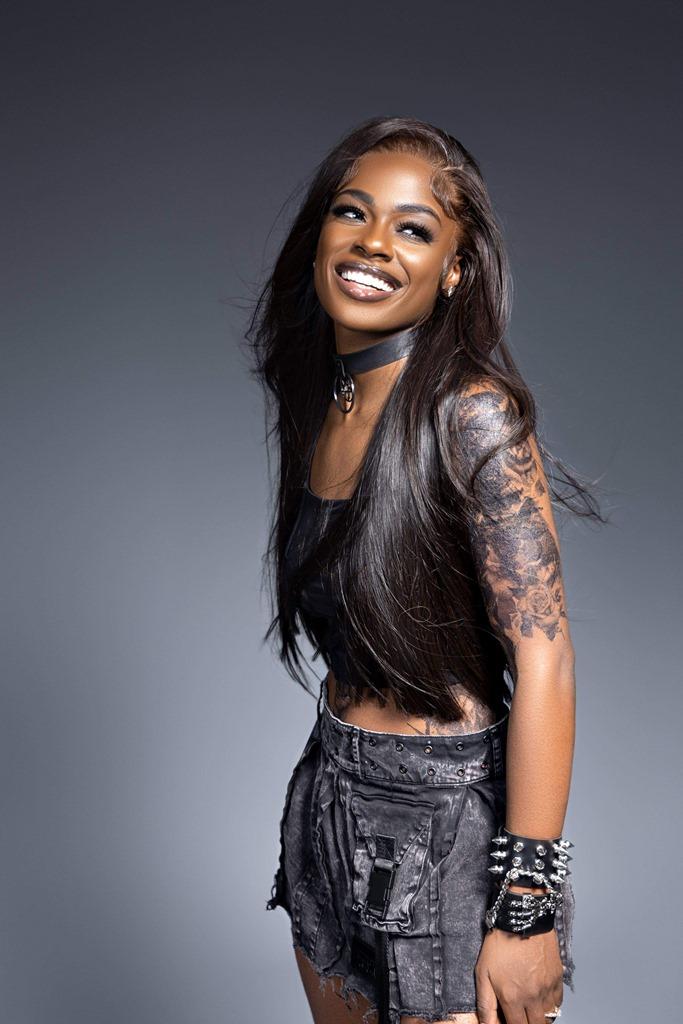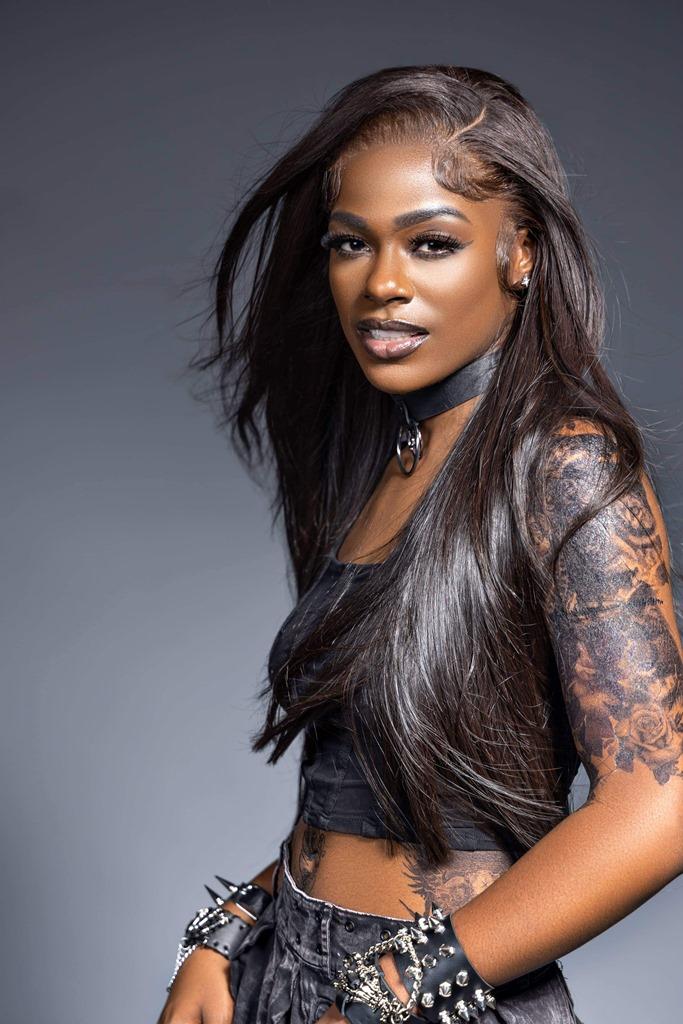 Article continues below advertisement
Her style is of a rockstar but her bars will remind you of Lil Wayne fused with T.I. She is here to prove that she will shatter the glass ceiling as Hip Hop continues to evolve. OTG shares that while her childhood growing up in Atlanta was rough, attending college saved her. She attended Savannah State University for two semesters before dropping out. While applying to colleges, she was committed to changing her environment from her West Atlanta roots so she can evolve as a person. Attending college inspired Omeretta to change her look and to tap more into her feminine side since she describes herself to be "tomboyish" growing up. Before attending college, OTG had already made up her mind that she would become a female rapper. She knew that fame was meant for her. She shares that if she didn't become a rapper, she would've pursued modeling or photography since she felt that her calling was to be in the entertainment business - and she was clearly right.
Omeretta the Great's lyrical aptitude and meticulous verses is exactly what catches everyone's eyes and attention. She says, "Some of the most influential artists who have impacted my musical career are Eminem, T.I., Young Jeezy, Lil Wayne, and Tupac". OTG has been moved and inspired by some of the greatest lyrical geniuses. She began her love for writing music at the age of seven and rapping at the age of twelve. She shares, "I found inspiration from the pain and trauma that I experienced during my childhood - and it mainly came from my daddy dying". The passing of her father was the catalyst that led OTG to the success of her career since she found music to be an outlet for her to release those troubling experiences that she had to endure as a child. Throughout the years of building and mastering her craft, OTG began to build her fan base by posting videos of her freestyles and her versatile rap style on Twitter and Instagram. Her fanbase, the OMafia Gang, grew immensely and they continue to support OTG throughout every achievement, accomplishment, and all throughout her success.
Article continues below advertisement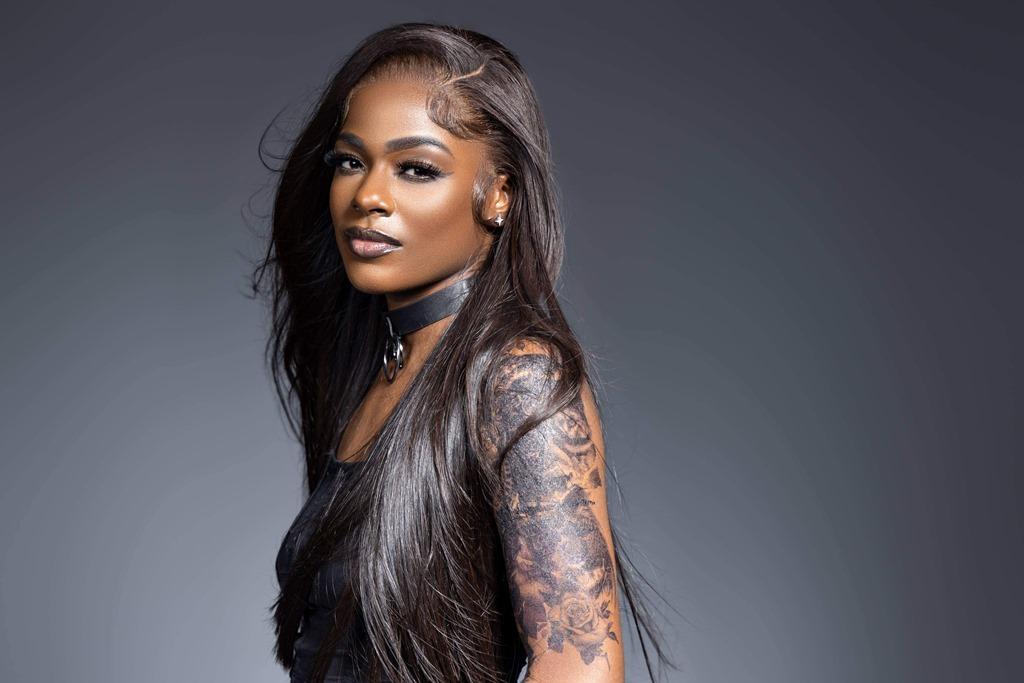 OTG is heavily known for her appearances on Love & Hip-Hop Atlanta, including the controversial conversation on what is considered to be the "real Atlanta". This topic went viral after she dropped her song "Sorry Not Sorry" and in this project, she mentions how the outskirts of the city of Atlanta, isn't considered to be the real Atlanta - referring to areas like Decatur, Smyrna, East Point, College Park, and the North side. She states that the real Atlanta is made out of six zones and she is considered to be a real citizen of Atlanta since she was born and raised in Zone 3. Her song "Sorry Not Sorry" definitely stirred the pot, leading artists like T.I., Ciara, Latto, and many others to chime in and share their perspectives on this subject on social media. Eventually, Latto decided to hop on the remix of "Sorry Not Sorry", after OTG messaged her and asked if she would jump on the song so that Latto can represent for the South side - and Latto agreed to do so.
Omeretta the Great is on a journey to take over as an emcee. She will be performing at the Strength of a Woman Festival alongside Mary J. Blige, City Girls, Queen Naija, and several influential women in the music business. We asked her how she feels about performing alongside these big acts and OTG shared, "It feels great to know that my hard work is not going unnoticed". She will be performing at Rolling Loud in Miami, where she will be sharing the stage with Ye, Lil Durk, 2 Chainz, G Herbo and many other prominent acts. OTG stated, "my fans and the audience can expect for me to put on a full show. I will be there with my swag and my backup dancers. It's going to be one to remember". This is definitely a huge opportunity for OTG since Rolling Loud has become one of the greatest festivals for urban artists. This will grant her visibility into the Hip Hop and Rap scene at a larger scale. She has also shared that she plans on becoming one of the greatest artists in the game, in the next five to ten years. She aims to pursue her dreams of collaborating with Doja Cat and Cardi B. She finds that these two ladies are easy to relate to since they are very unique and authentic. OTG plans on following in the footsteps of Rihanna. She aims to become more involved in the fashion industry and to become a prominent influence in fashion. She has expressed her love for fashion as a form of artistic expression. OTG has always found herself to be different and to stand out - proving that through her clothing and her music. We look forward to seeing her endless achievements and the continuous growth throughout her career.
This article was originally shown in ISSUE 80 for Bleu Magazine