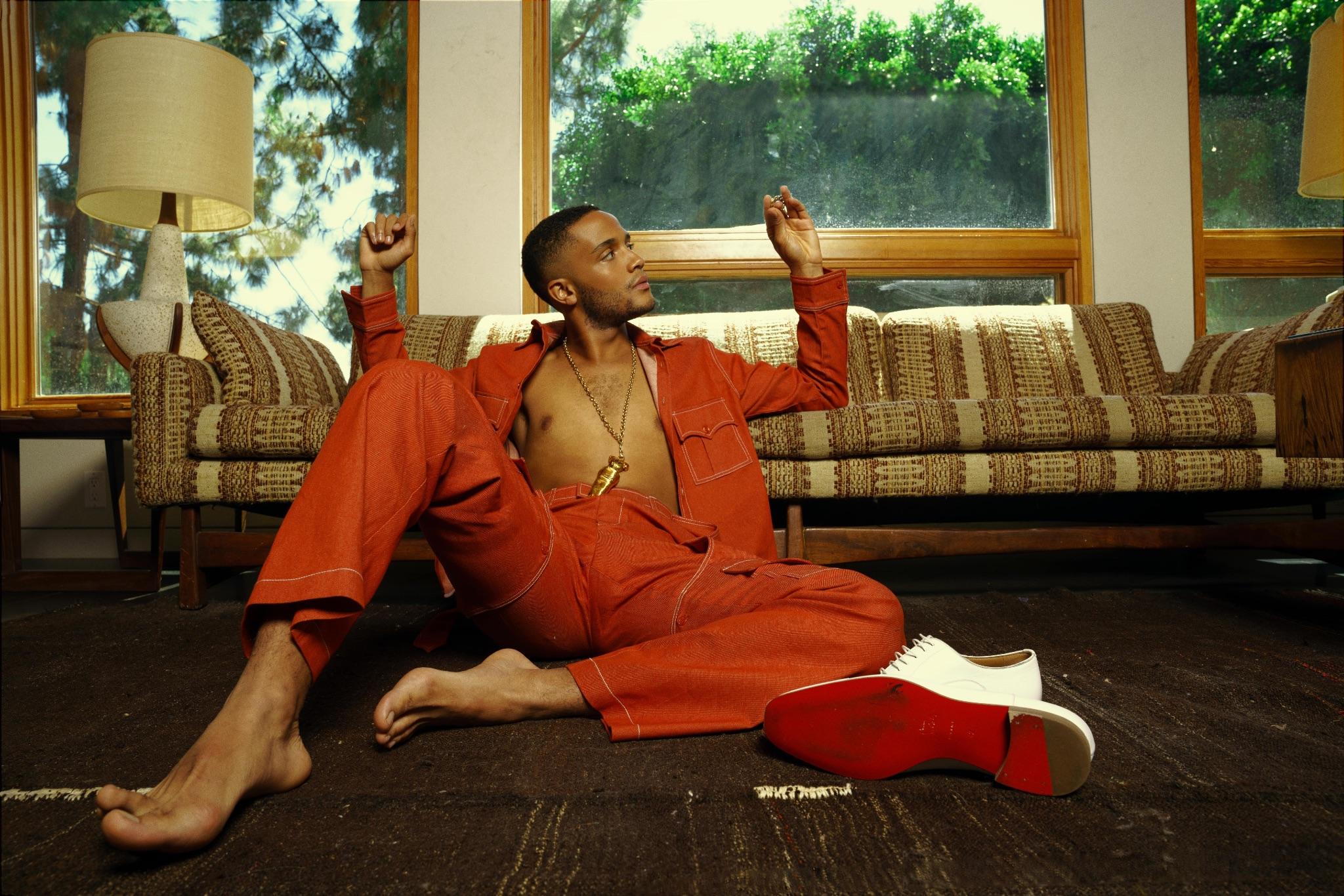 Nic Ashe is UNIQUE!
By Chris Lawrence

Nov. 3 2022, Published 1:58 p.m. ET
The NY native actor-director speaks on love, loss and his legacy.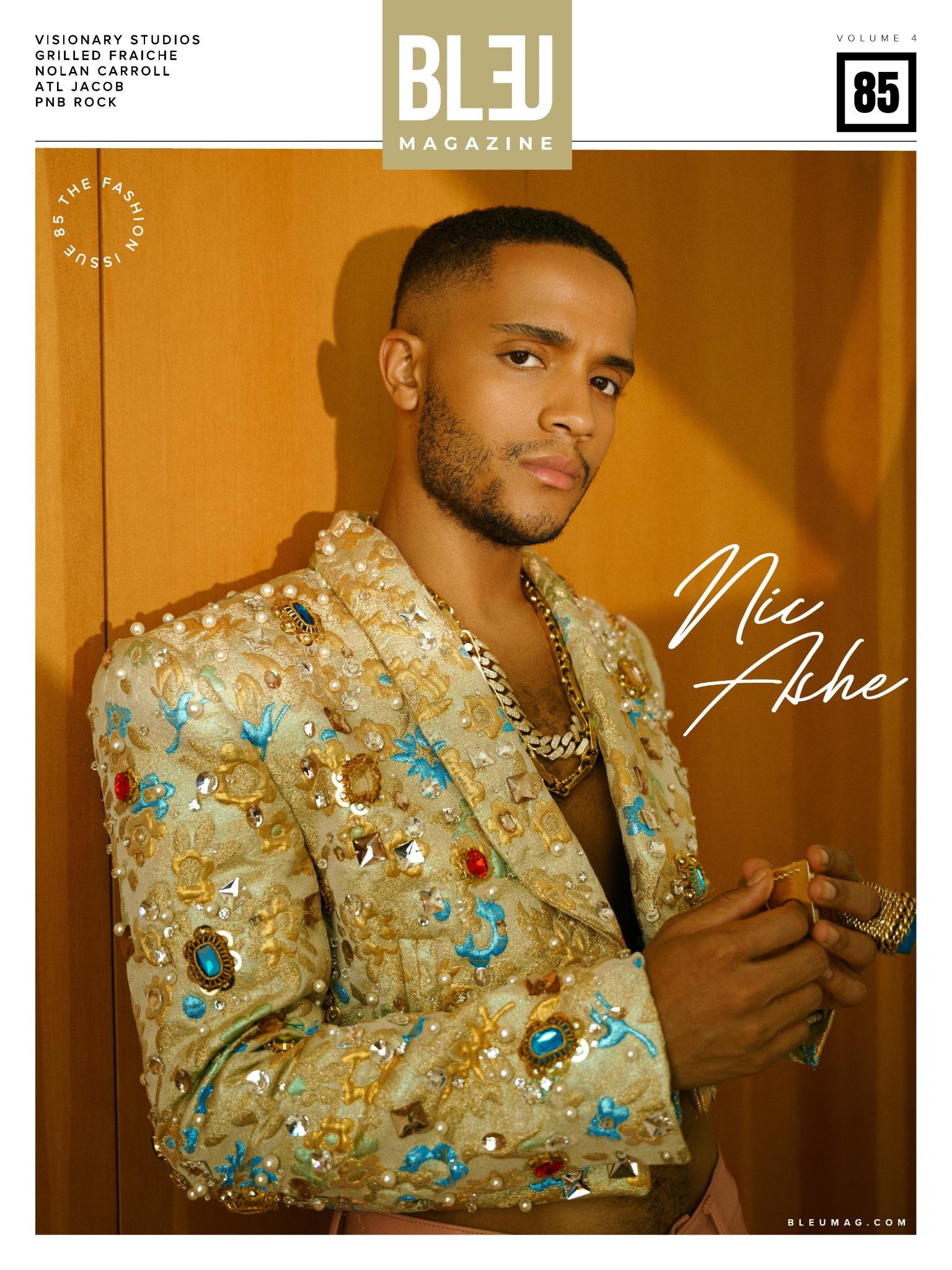 Article continues below advertisement
"Two minutes late… hmm.. You're going to hell," jokes Nicholas Ashe. This is in response to my sincere apologies for being tardy to our Zoom call. It's midday on a Monday in August, which is the only day off these days. Nick is currently rehearsing for a play called "The Inheritance," which is a two-part, three-hour play in which he traces what it means to be gay in 2022 and has a full nude scene (take that, Jesse Williams). It also happens to be the heavenly birthday of Ashe's mother, whom he lost in 2020 and who was naturally his biggest fan.
Nicholas Ashe is something special. As cliché as it sounds, he's certainly one to watch. His energy is infectious, his intentions are pure and his talent is overwhelming. Ashe made his Broadway debut in "Choir Boy", the coming-of-age play by American playwright Tarell Alvin McCrane. Prior to that, he had guest roles on shows like Are We There Yet? as well as a stint as Simba in a national tour of The Lion King.
Article continues below advertisement
His most notable role to date is on Ava DuVernay's "Queen Sugar'' where he portrays Micah West, a young Black man trying to find his light — a role that he admits is a lot like who he is and who he is becoming. While there are similarities to Micah, the writers room choice to parallel his exploration of sexual orientation was certainly not his idea, but something he welcomed anyway.
As we get started in the interview, Ashe says "I can't promise I'll have anything revelatory to say but I'm excited to chat" He couldn't have been more wrong.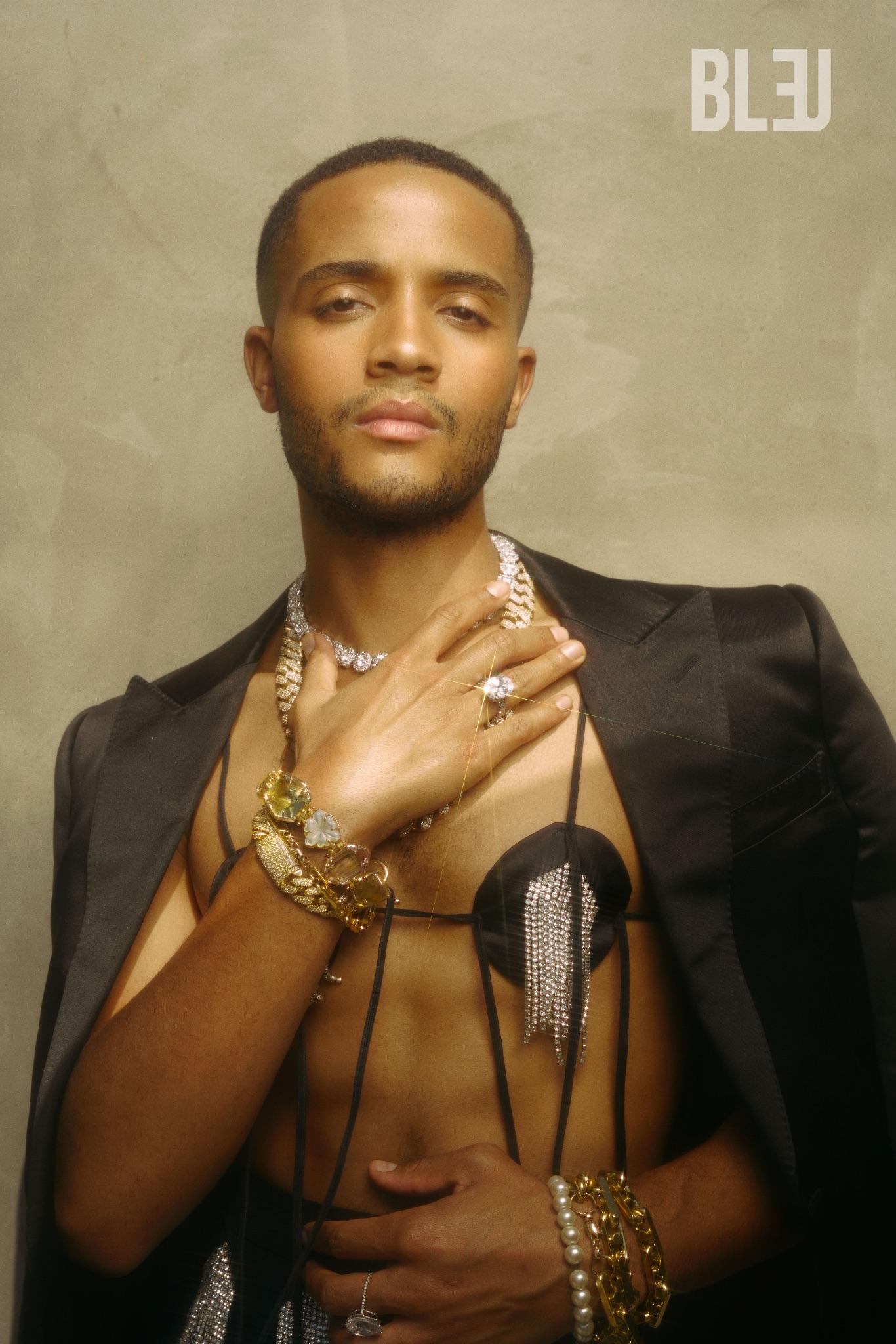 Article continues below advertisement
Bleu: Queen Sugar Season Finale.
Ashe: Season 7 felt like a bit of a victory lap. We were able to bring back some of our favorite directors, some of our favorite characters — sort of an actor parade of people you haven't seen since Season 2 or 3 are coming back to say goodbye to the series and their respective roles. Something about the way Ava designed this season, you can imagine what the next 10-20 years for each character is going to look like. Nobody's dying or disappearing, sort of immortalized these people,
Bleu: Good to know and somewhat of a spoiler.
Ashe: My bad.
Article continues below advertisement
Bleu: Last season you and your characters seem to have very distinct parallels. What made you or what made Ava and everyone comfortable exploring some of the things you were experiencing in your own life?
Ashe: That's a good question. I don't know if the writing room was bored and they were like "Let's make some gay shit poppin'". [Laughs]. On the real tip, Micah has mirrored so much of my life — we're not too far off in age. In the very first season, we see Micah as a fish out of water, he's transported from a life he's known into a life he's less familiar with and maybe doesn't thrive as well. That was my experience with Queen Sugar being my foray into Hollywood. I had a bit of imposter syndrome and felt like I don't belong here — I'm not one of these Instagram-verified people. I don't know how I got this damn check.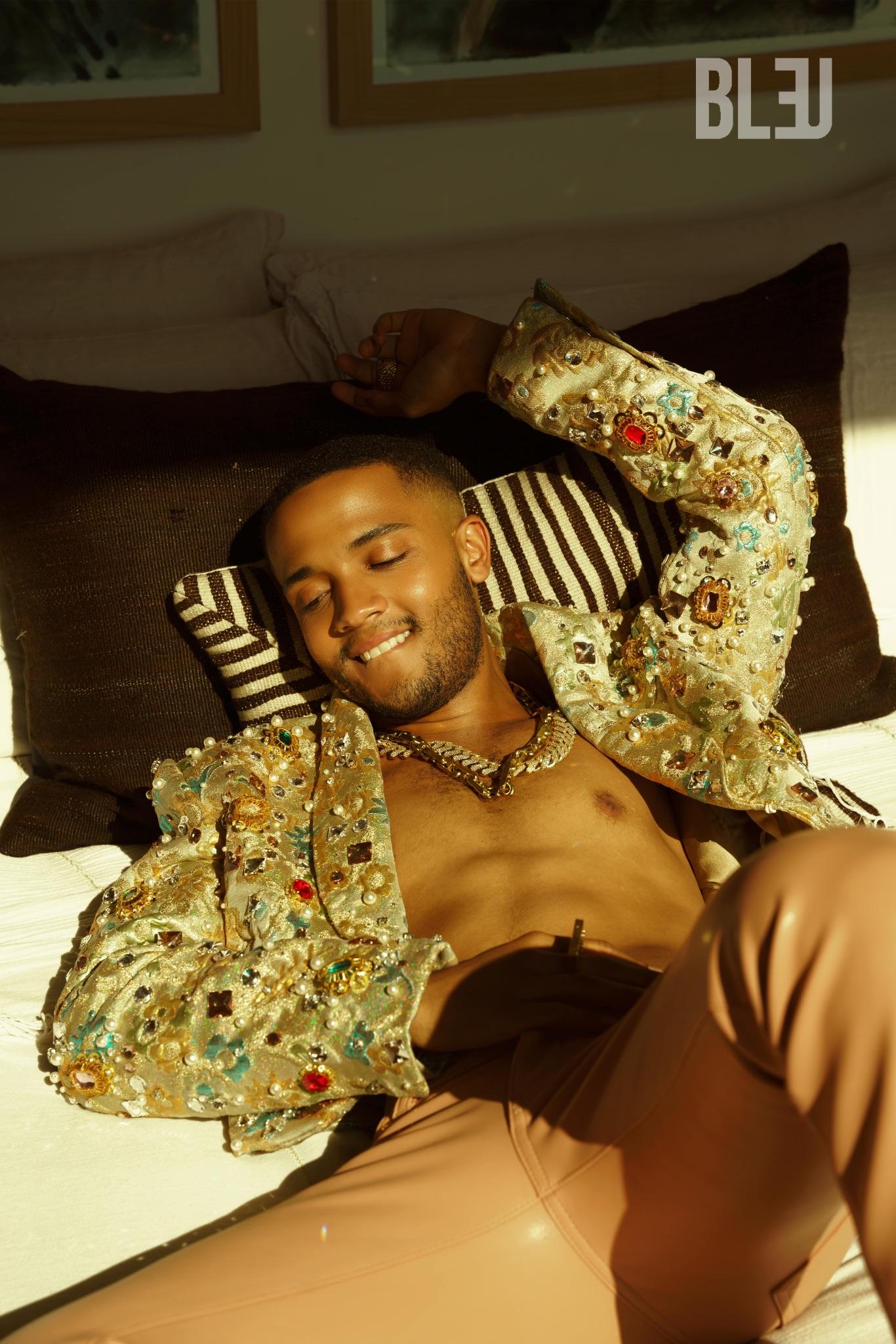 Article continues below advertisement
Bleu: [Laughs]
Ashe: Over the course of filming this show [for seven years], I sorta got my DNA from Oprah Winfrey University and was able to learn more about myself and the man I wanted to be. I think at some point, we as humans grapple with our sexuality. I thought it was beautiful the way it was done. It was not in a salacious, sexy way, it was a beautiful friendship and fraternity at its best. That relationship Micah had is one that I share with men that are queer and not queer. Something like that hadn't been shown on TV, so it was an honor to bring that storyline to life.
Bleu: Coming out stories can be varied. What do you want to say about coming out and what the process was like for you?
Ashe: I thought that once I had to come out to my family properly, that the coming out was done. My family was very accepting and I didn't have any pushback. As a result, that gave my confidence to live my life as a queer person. When my partner and I decided to post our pictures, I was posting pictures the way my brother was posting his girl in Mexico. I didn't realize the internet would erupt this the way that it did. It's a tricky thing, there's no perfect time to come out. I'm grateful that my experience wasn't a turbulent one.
Article continues below advertisement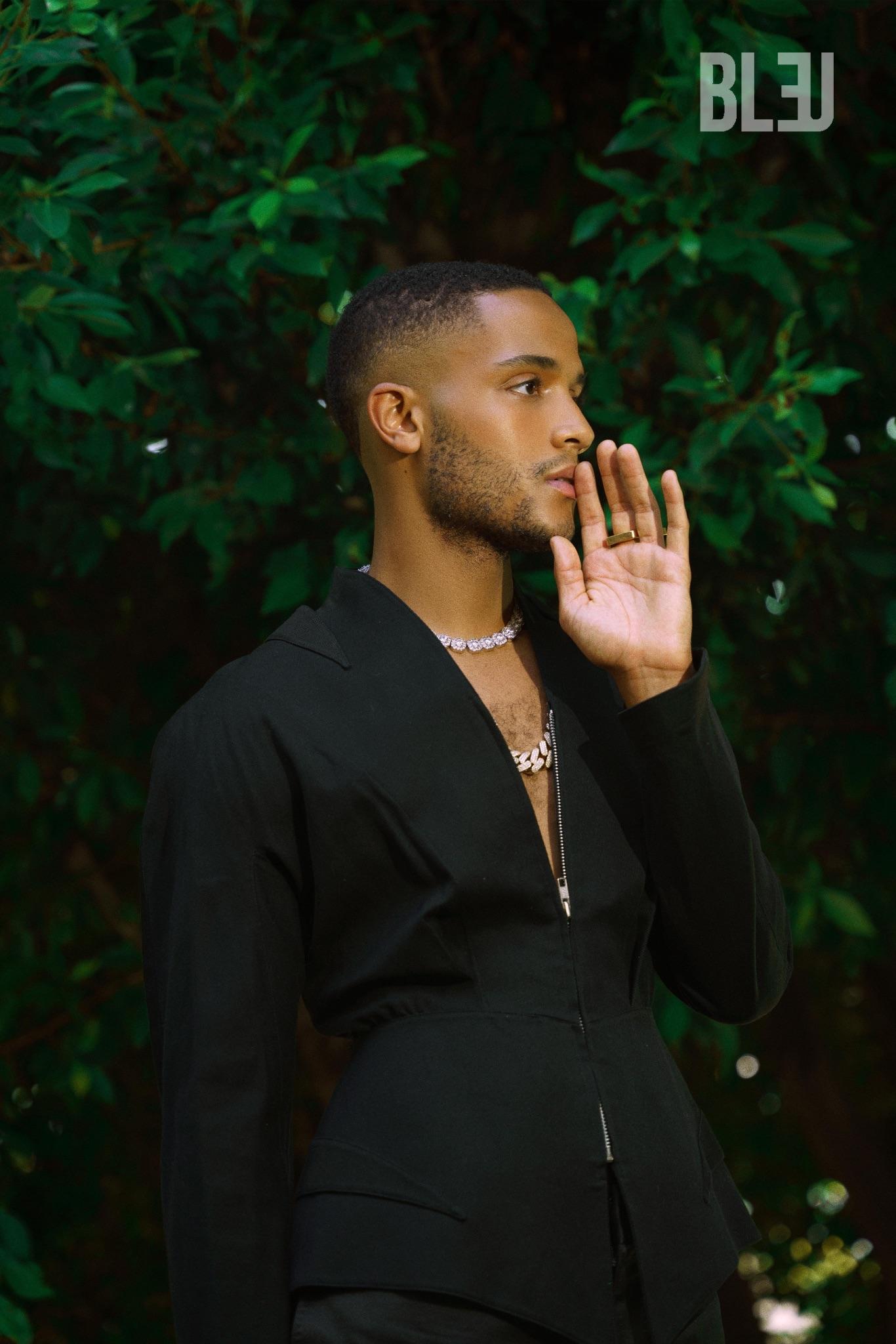 Bleu: I know privacy is important for people but what do you want to share about your relationship?
Ashe: I love Justice, I really do. Our love feels like "Plastic Off The Sofa" by Beyoncé. [laughs] Hollywood and everything aside, being in love and in a relationship takes effort and takes knowing yourself. When we met each other, we felt so strongly but were coming to terms with who we are and who we wanted to be. For us, the intermission was necessary, it wasn't out of hatred or anger — there was never an argument. I'm grateful we were able to afford each other that space. That space came shortly after I lost my mom and I needed to really look at that. We feel no pressure, [laughs] he is literally calling me right now.
Article continues below advertisement
Bleu: LOL. He's like who is talking about me.
Ashe: We're not doing this for public attention, this guy is my best friend. He understands the pressures that come with being in the industry. It's a rarity to be a Black gay men in this industry and even more rare to be a Black gay man dating a Black gay man in this industry. I think this new season on Nick and Justice we are really invested in the friendship of it all. This is my guy. So… yeah we are good!
Bleu: I know you lost your mom in 2020 and first of all my condolences. I wanted to ask what beautiful things have you created with your pain?
Ashe: Wow. Beautiful question. Today would have been my mom's 60th birthday. In many ways, everything I'm doing is because of or in honor of her. I was advised shortly after she passed, to live my life if it was the only thing she could watch on TV. It's encouraged me to live a more adventurous, positive, surprising lifestyle. It's encouraged me to be more honest. There's been times where I've been on the precipice — like I want to quit. I think I'll always hear her voice truly believing that I was capable of doing anything.
Article continues below advertisement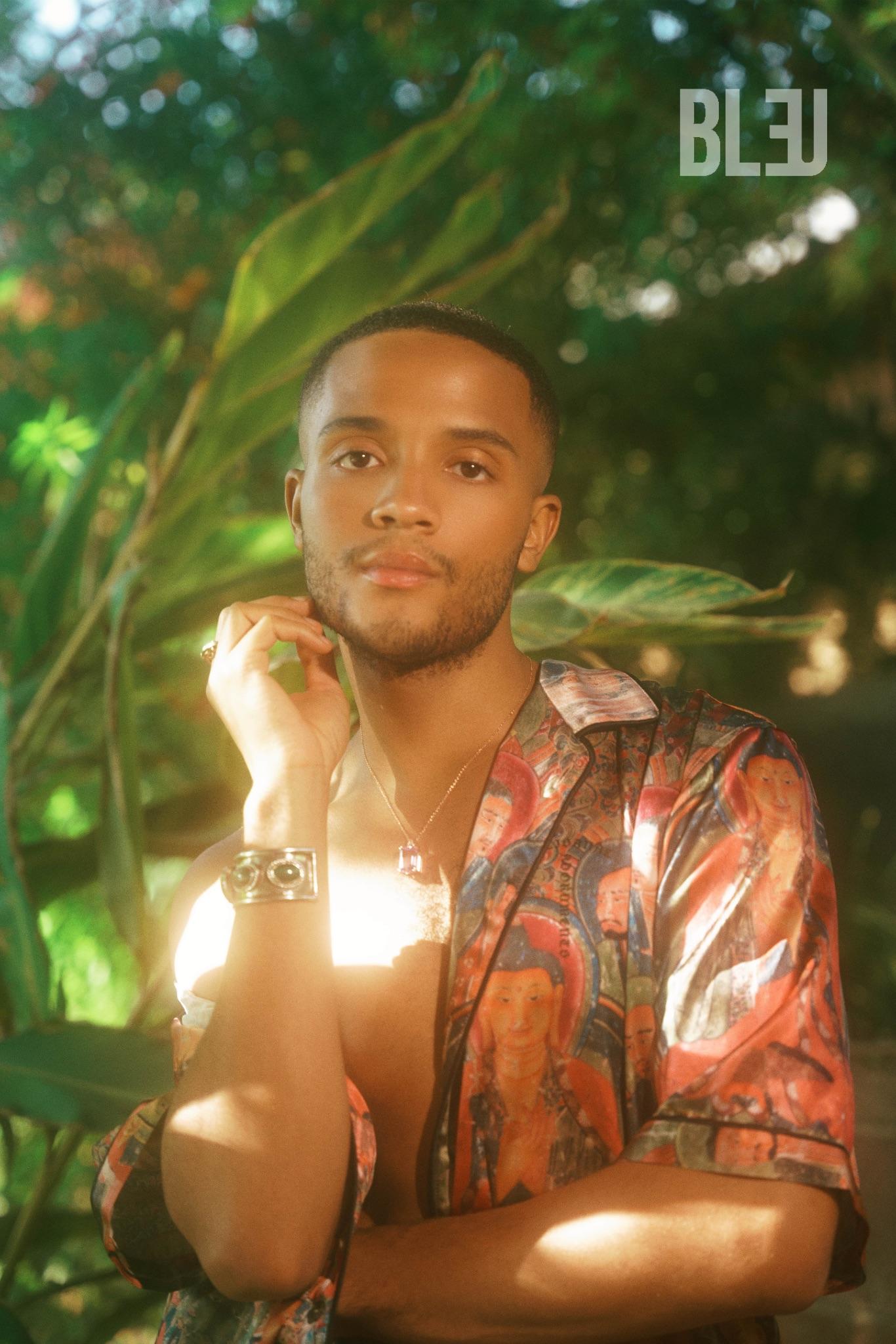 Bleu: What can we look forward to seeing you in the future?
Ashe: I just did a short film with buddy Michael Dante called "The Spirit God Gave Us". A very patient, Afro-futuristic celebration of young Black queer love which is very on brand for me. It's done well at the short film circuits. It means more to decorate my career with honest portrayals of the Black experience especially at a time in Hollywood where there is this emphasis on representation. I got a bunch of drafts on my laptop that will be realized before the year is out. Justice and I are directing a film together that's exciting. Through December you can catch me in a play called "The Inheritance" — talks about what it means to be gay in 2022. It draws the line between Stonewall to now, between the HIV/AIDS epidemic to now. It's a big herculean effort. The play itself is six acts. I get naked in this show. I really wanted something to sink my teeth after Queen Sugar and this is it. The rest of the year is stacked with directing, writing and acting which are my three favorite things to do.
Article continues below advertisement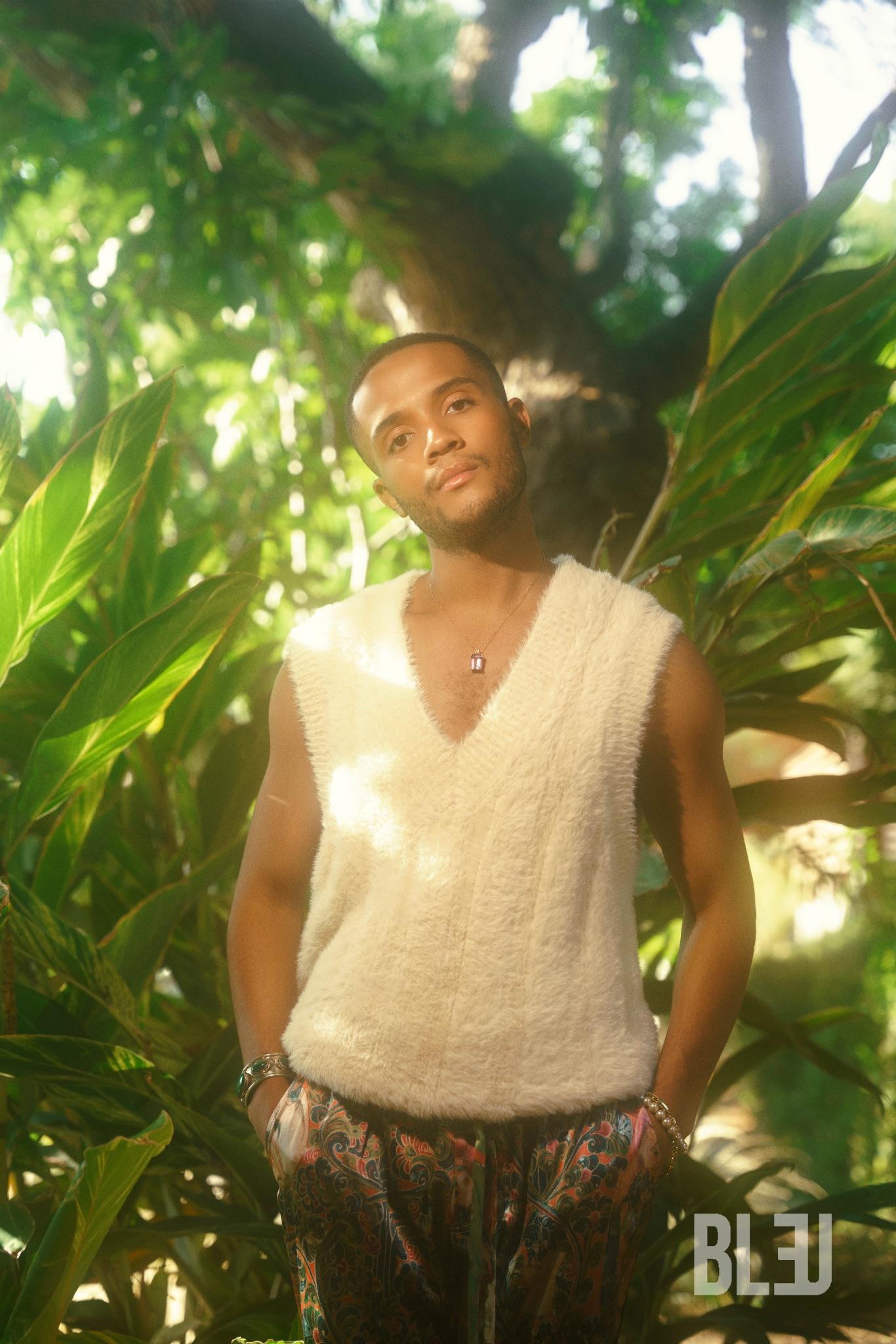 Bleu: What are some things in the next five years you want to do in the industry?
Ashe: I really want to fall somewhere between James Baldwin and Ava Duvernay. I want to be on my Childish Gambino/Donald Glover/Issa Rae shit where I'm starring in and curating projects that push our people forward. Not all of it needs to be trauma porn, but I don't think we need anymore Black friend shit either. I want to put us front and center, I want to put Black women front and center. I don't think I'll stop until every Black person I know and love is represented in my projects. I'm looking forward to being a titan in the industry.
Bleu: What do you want your legacy to be?
Ashe: I suppose I have no say what people cherry pick from my life. I'd like to think ultimately that I was handed a baton from a bevy of Black men, Black queer men who look and love like me, who did everything in their lifetime to push us forward. I like to think that I took that and never did anything to regress us. I really believe that art has a civic purpose. You won't catch Nick Ashe being Zeke on the Disney Channel in Starburst 3. I want my work to feel political. I've seen shows with illicit legislation. I'm really hoping I can be regarded as a bit of an activist. An actor who really considered his community and put them at the forefront of everything he did. That would make me proud. A legacy of planting seeds in a garden that I'll never see.