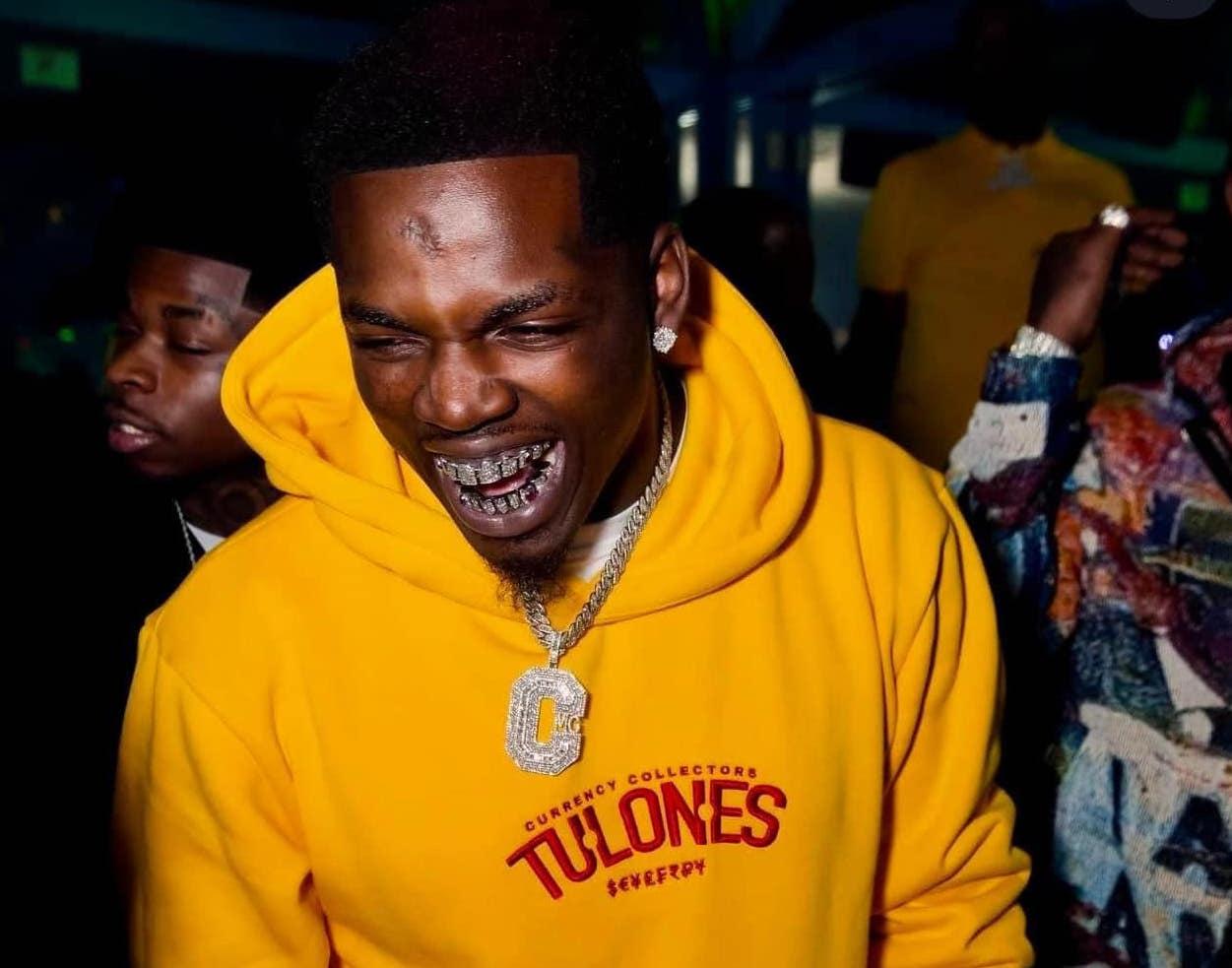 Big Boogie's $5 Million Scholarship Story Has the Internet in a Chokehold
Big Boogie made headlines when he shared that he turned down a scholarship worth millions of dollars, and the internet is having a field day with it.

By Sughnen Yongo

Aug. 22 2023, Published 8:54 a.m. ET
The internet has become notorious for churning out viral moments that get re-shared millions of times and eventually go viral. One example of this incident was Big Boogie's viral interview on Bootleg Kev, where he shared a story about the staggering scholarship offer he got from an unnamed college in Jacksonville. Here is the lowdown on what went down and why the internet isn't letting him live any of it down anytime soon.
While on the show with Bootleg Kev, the rapper talked about everything from his rising career to how rap veteran Yo Gotti discovered him. Somewhere in the conversation, fans were surprised when he shared that he chose to pursue music over attending college, but the story didn't end there. The Louisiana-born and Memphis-raised artist went on to say that the scholarship was somewhere in the ballpark of five, 10, or even 15 million dollars.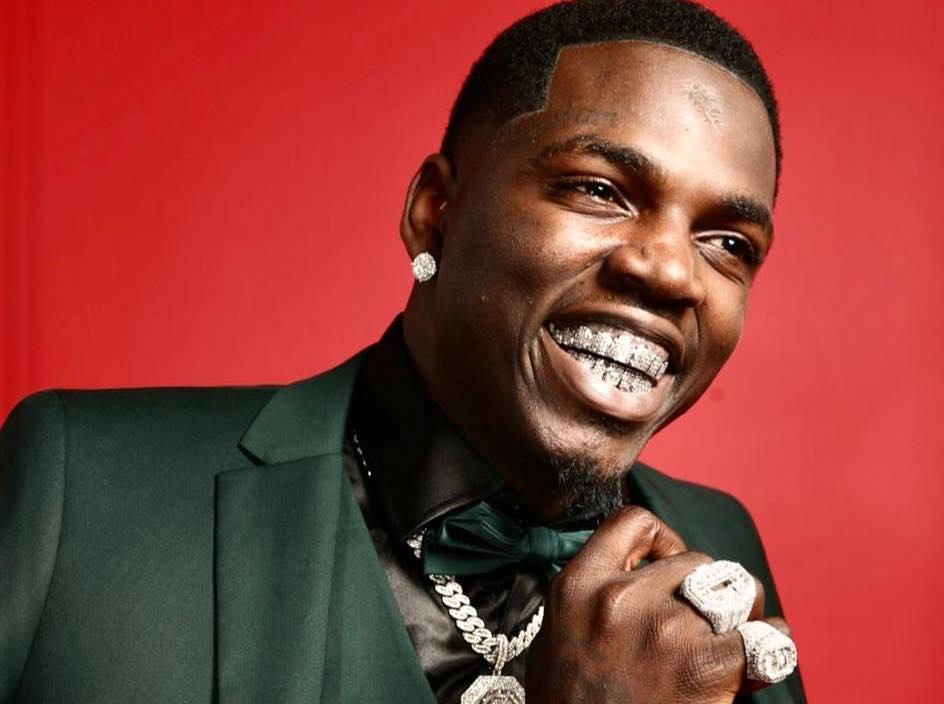 Article continues below advertisement
The entire situation unfolded after Kev asked an innocent enough question: "Where did you go to college?" The rest is history. In the video snippet that follows, the Memphis rapper continues to explain that although the college is in Jacksonville, he can't recall the college's name. While all this is happening, the host, Kev, tries to give the rapper an "out" by asking him if he is certain that happened, but the "Pop Out" rapper seemingly misses the memo. Watch the hilarious snippet below.
Article continues below advertisement
Unsurprisingly, when the internet caught wind of this exchange, they began to leave comments about the video and question the rapper's motives for not being forthright with his college story, and this even prompted some people to investigate just how much money the rapper was worth.
What is Big Boogie's net worth?
While there is little information online about Big Boogie's net worth, his story about turning down millions of dollars in college funding to pursue rap music stirred a lot of curiosity about his financial standing and net worth. Several reports state that his net worth is approximately $350,000 right now. Most of this income has been generated from his work as a hip-hop artist and his grown fan base's support. Although he is still somewhat a newcomer, his music often delves into personal experiences, struggles, and triumphs, allowing listeners to connect with his story.
Article continues below advertisement
Big Boogie is an American rapper and hip-hop artist who gained recognition for his music, which often delves into themes of street life, personal struggles, and life experiences. He is currently signed to Yo Gotti's Collective Music Group (CMG).
Age: 26
Birthdate: Nov. 4, 1996
Alma mater: N/A
Children: 1
Article continues below advertisement
Below are some TikTok comments that surfaced after the interview clip became viral. Many people had different opinions about the rapper's controversial story, and they didn't hold back from either laughing or blatantly mocking his story.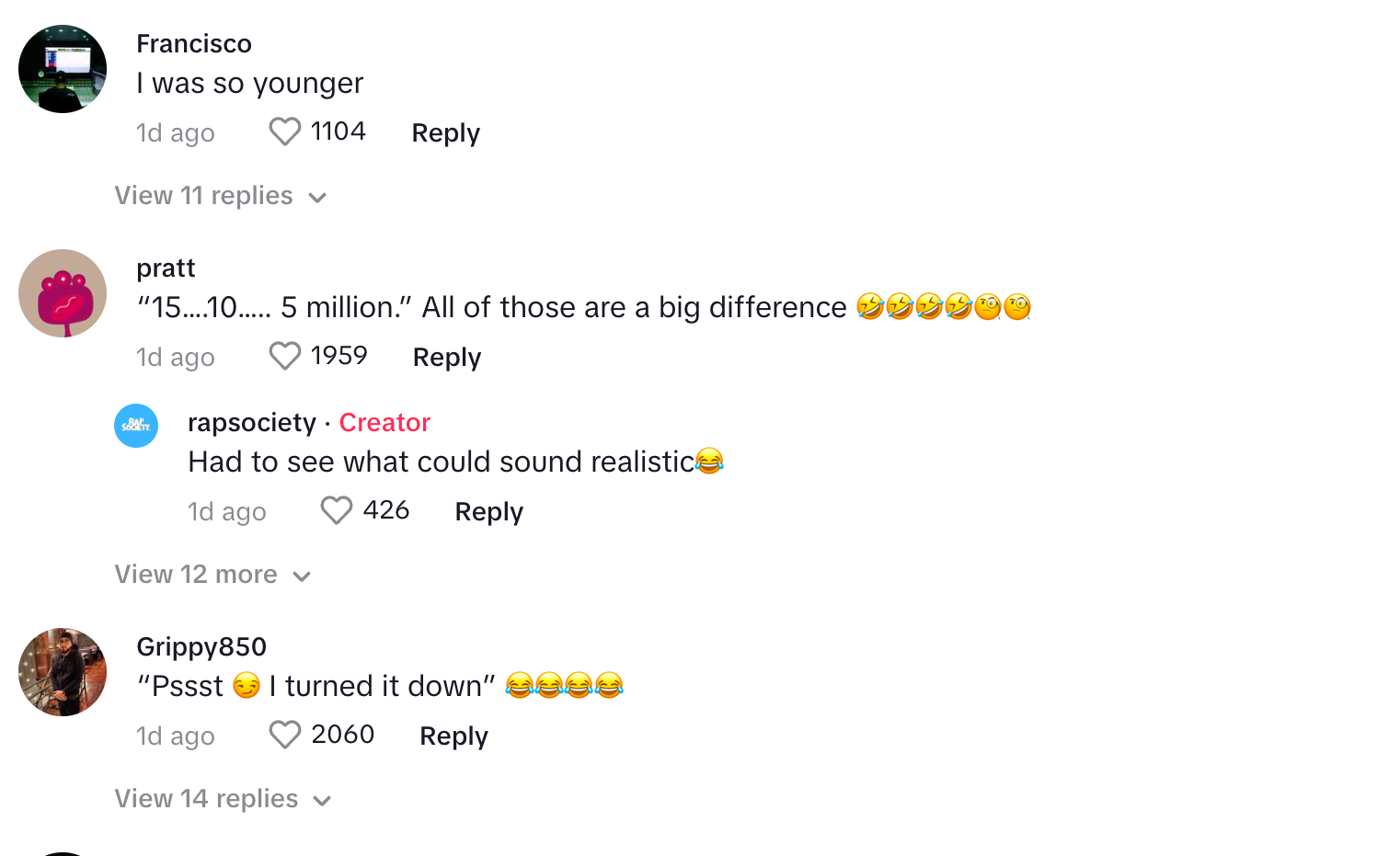 Article continues below advertisement
The TikTok comments below alleged that perhaps the Southerner did not know what college was in the first place, and maybe he was mistaking the experience for something else. Others were not as accommodating with their feedback — one TikToker even called the moment one of the "best lies caught on camera."