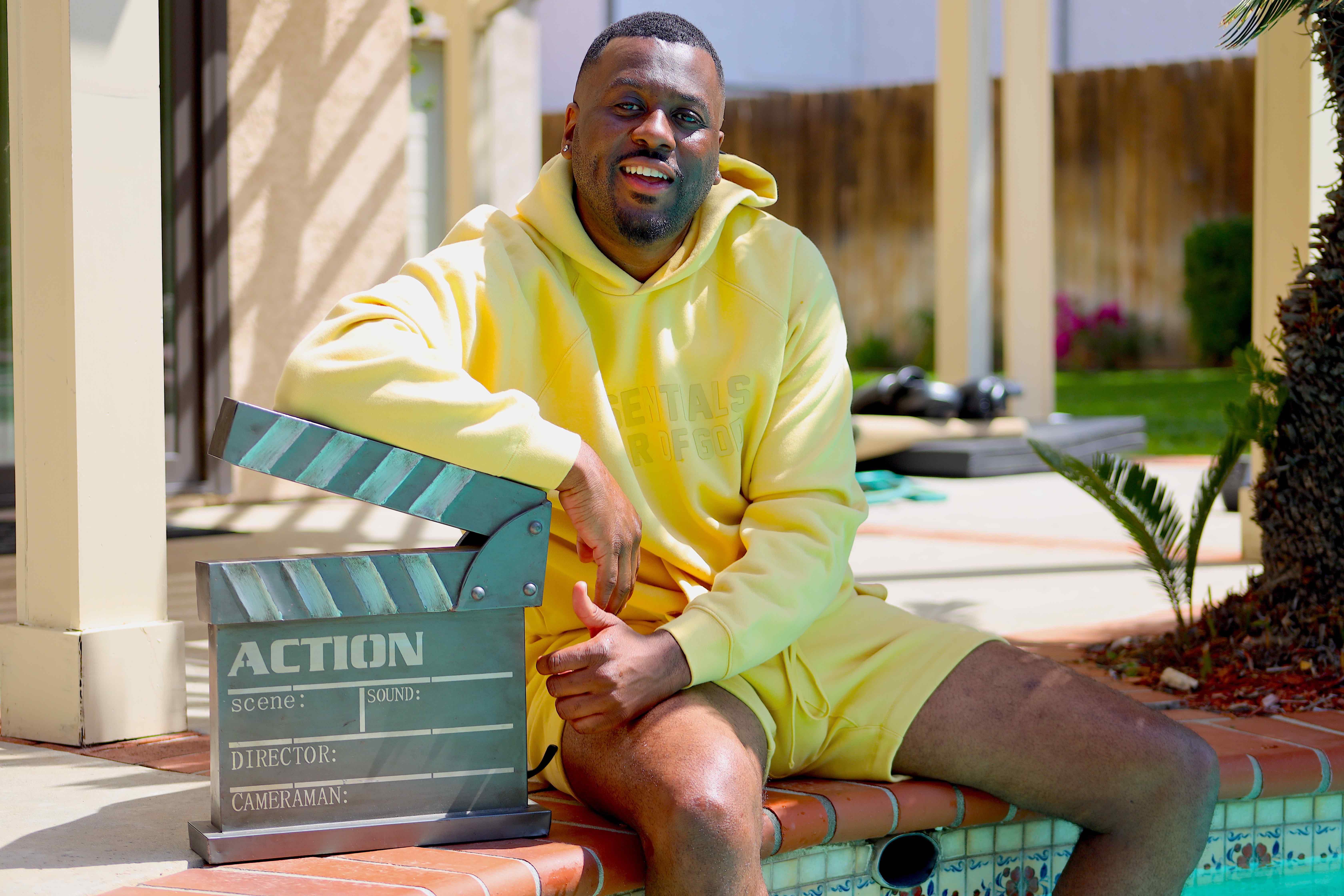 From Acting to Directing: A Conversation With Jahmar Hill
Jahmar Hill has proven himself as both an actor and direct. Meet the powerhouse talent behind BET's original movie "Sisters."

By Kirby Wright

Jul. 7 2023, Updated 11:52 a.m. ET
I met Hill about five years ago through a media connection, and I can genuinely say that's his personality. He's gonna work hard, and he's gonna make you laugh. That's why interviewing Jahmar was super exciting. He is a former employee of Warner Brothers, who has worked on many television shows such as Netflix's Lucifer, FOX's Lethal Weapon, and more.
Find out what the multi-talent is up to next. The award-winning filmmaker just released his first network film. We chatted with the businessman about his unique experiences and the upcoming film.
Check out our convo below.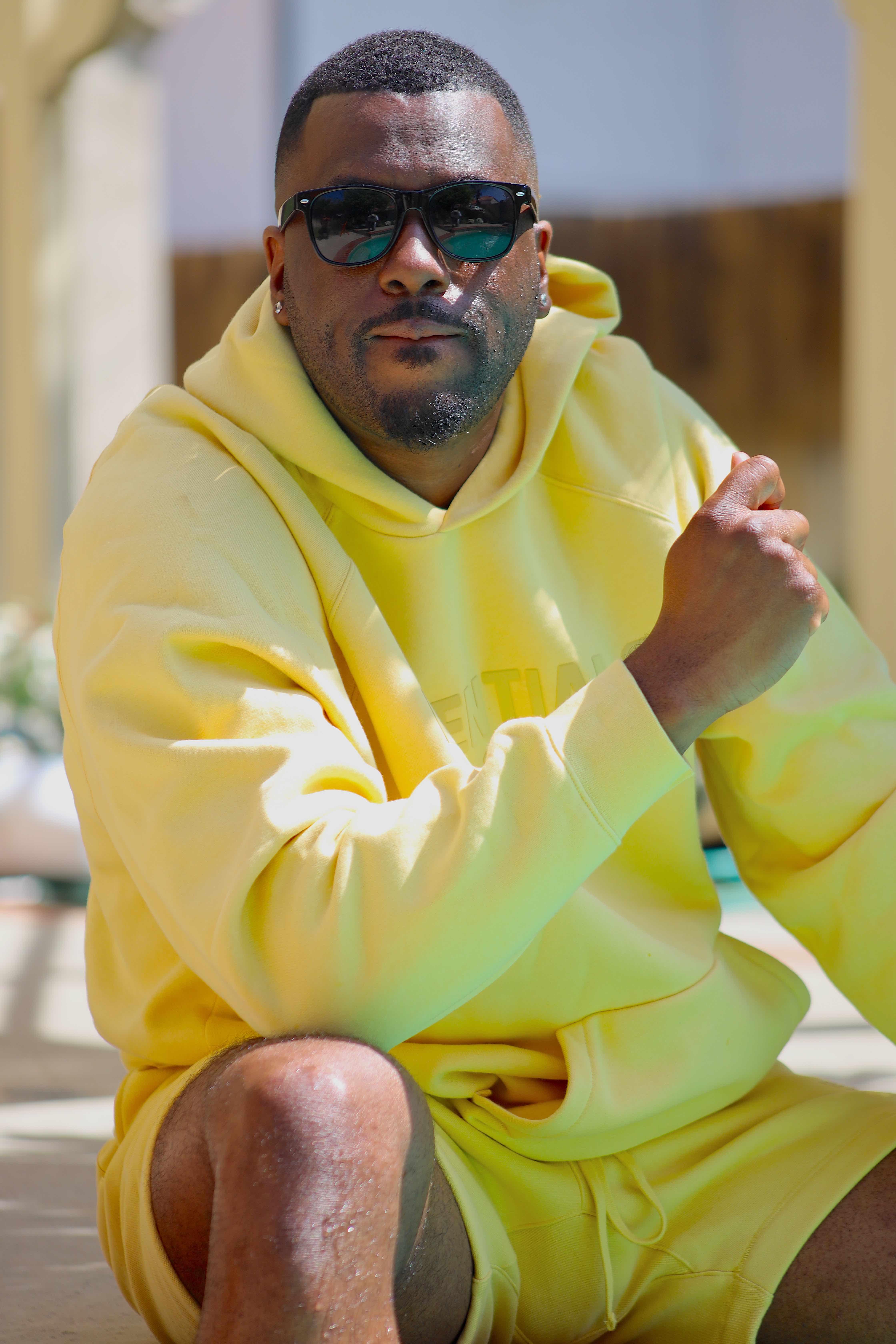 Article continues below advertisement
Tell me about yourself.
"Well, my name is Jahmar Hill. I'm from Elizabeth, New Jersey, but I reside in Los Angeles, California now. I am a writer, director, producer, and actor. Also, I'm a musician and an entrepreneur. People know me best for my films, but I feel like I have even more to say."
Interesting. Talk to me about your journey. Like, how did you get into filmmaking?
Article continues below advertisement
"I started off acting. I was a part of a few independent films, and over time, I started to take it more and more seriously. Years ago, a movie I was starring in kept stopping production. So I remember I said something to the person in charge, and he was like, well, if you think you can make a movie, let me see you do it. And it started from there; ever since he said that, I was like, I'm gonna do it! I knew the journey was for me because before production started, I dreamt about my first film, Last Love Lost."
"Afterwards, I started reaching out to people that knew about screenwriting. A friend of mine named Nakia, he's from Jersey, mocked up a script for me. Then, I made changes, copied it, and rewrote it. The rest is history. It became my breakout film, and it won many awards. It's still one of my biggest films till this day."
Article continues below advertisement
I remember hearing about how well that film was received and that you starred in it too! Is acting still a love of yours? Where does it rank with producing and directing?
"Well, it's something that I'm definitely still passionate about. I think it's part of my DNA; I can turn it on anytime. I feel like since I'm a businessman and I understand the business — it's my nature to create my visions. My goal is to get to the top of the food chain or as far as I can and get invited to other opportunities. And if I don't, I don't, but I'm gonna always do my own thing — like Tyler Perry or Issa Rae, for example."
Now you're talking about creating, so, you know, we have to jump into Sisters. I'm so excited it's on the way. Talk to me about how you created that script and what message you want audiences to receive from it?
"Well, I wrote Sisters back in 2018, and it's been a journey. I wanted to shoot this movie a few times before, and just like any other filmmaker, some things just don't happen the way you think they will. It's all in God's timing. This specific time, I just came across the right situation and landed a deal with BET and BET+. It's a bittersweet feeling; I've been through so much, from losing people to gaining new friends and family."
Article continues below advertisement
"Plus, the script itself is one I'm passionate about. I'm happy I was able to get the right money to produce it the way it deserves. The film is about sisters who're fighting for their grandmother's life. The grandmother, played by Cocoa Brown, took care of them forever. They didn't have their mother or father in their lives, so they created their own unit."
"When the Grandmother finds out she has cancer and can't cover her medical bills, the sisters create the crazy plan. I think my goal in this story is to shine a light on the focus of togetherness and unity."
Article continues below advertisement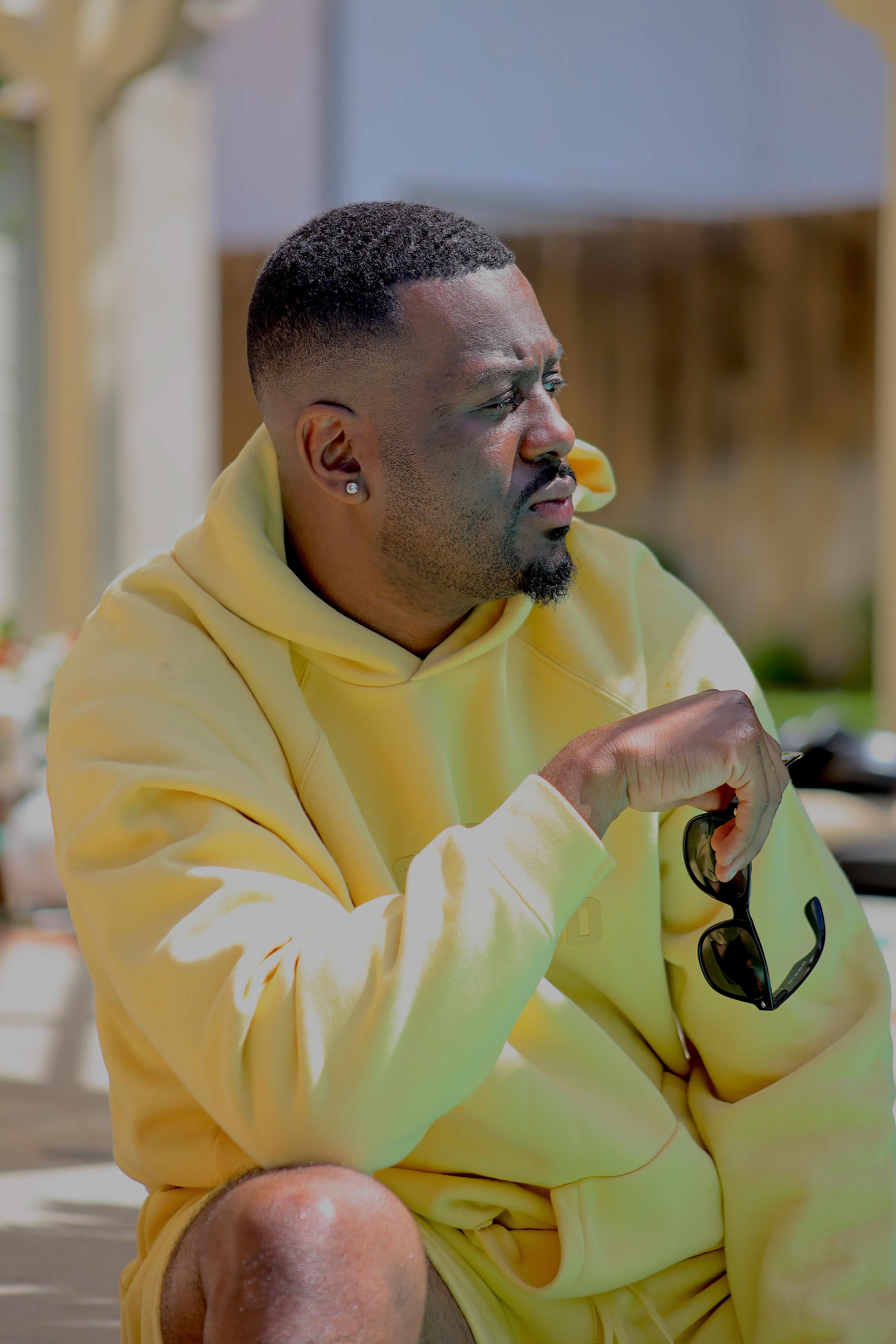 You mentioned BET. That's a powerful place to tell this story. What's that partnership been like? Tell me about the process of working with the network.
"Wow. I grew up watching 106 & Park, Rap City, and all the other shows. I remember thinking; I'm gonna go on there; I'm gonna do that. So, to have a relationship with them now is amazing. They make me feel like family. I've been connecting with people from the VPs to the content people who greenlit it. It's funny because communication has all been through phone calls, emails, and Zoom. But when I hear everybody's voice, they're so excited because they've seen the film. I know it's going to do well."
Article continues below advertisement
That's a big deal. And you know, there's some big personalities in this film. What was the chemistry like on set?
"Man, it was crazy! I can't lie. I had a whole team of experienced people. I've always been a fan of Columbus Short, so to have him as someone who's starring in this film is a blessing. His acting is out of this world. I don't think I ever worked with someone who teaches while he's acting. He helps people stay on cue and everything. Also, Lil Mama is awesome and has great energy. I love her; she's my sister. K.D. Aubert is a great talent."
"I hope people see her in a different light because she's always the pretty girl, but she plays an officer this time that never got to be dressed up or anything (laughs). Then there's Ciera, who plays Diamond, the lead. People don't know this, but she had to replace her character, and she just came in, learned it, and killed it. It's amazing. How this all came together just makes the movie even better."
Article continues below advertisement
Have you heard the comparisons to Set it Off ? What are your thoughts on that?
"I have. When the poster dropped, the comparisons started. But I think when people watch it, they'll see the difference. Of course, it's a strong women-led crime film. But it's totally different. In Set it Off, their fight was to get out of the hood and sort through the issues with the police. In this scenario, it's totally different. One of the sisters is actually a cop, so there's that dynamic. She's fighting against what she swore in for, and our focus is more about their specific family."
Where do you get your drive from?
"It comes from life. I feel like I've always been on the struggle or the grind. That adrenaline never leaves you, especially if you really want something. So I always put myself on a deadline and don't feel good if I don't accomplish it. That's always gonna be inside of me."
Article continues below advertisement
What's the biggest takeaway you've learned from being in the industry?
"There's always gonna be mistakes — no matter what. Something will go wrong. That's part of life. It's not about the mistake; it's the outcome. Every step is a learning experience."
What's next for you? Any new projects in the works?
"I'm working on a TV show right now, and there are some heavy hitters attached. Also, I'm working on another big script about autism. I used to work with autistic children, so I'm excited about that. And I'm working on some acting stuff. So, there's a lot."
Article continues below advertisement
"Before the year is over, I'm going to have three movies shot and a TV series out. It's definitely about staying consistent and continuing to pave the way for the next generation. I want to help them get to the next level. That's what it's all about for me. Some people say that, but that has always been my focus."
Finally, what was the most rewarding thing about creating Sisters?
"The most rewarding thing is that my film is on a bigger platform. I can't wait for everyone to experience our hard work. The world is about to see it June 15th on BET+ and June 30 on BET!"