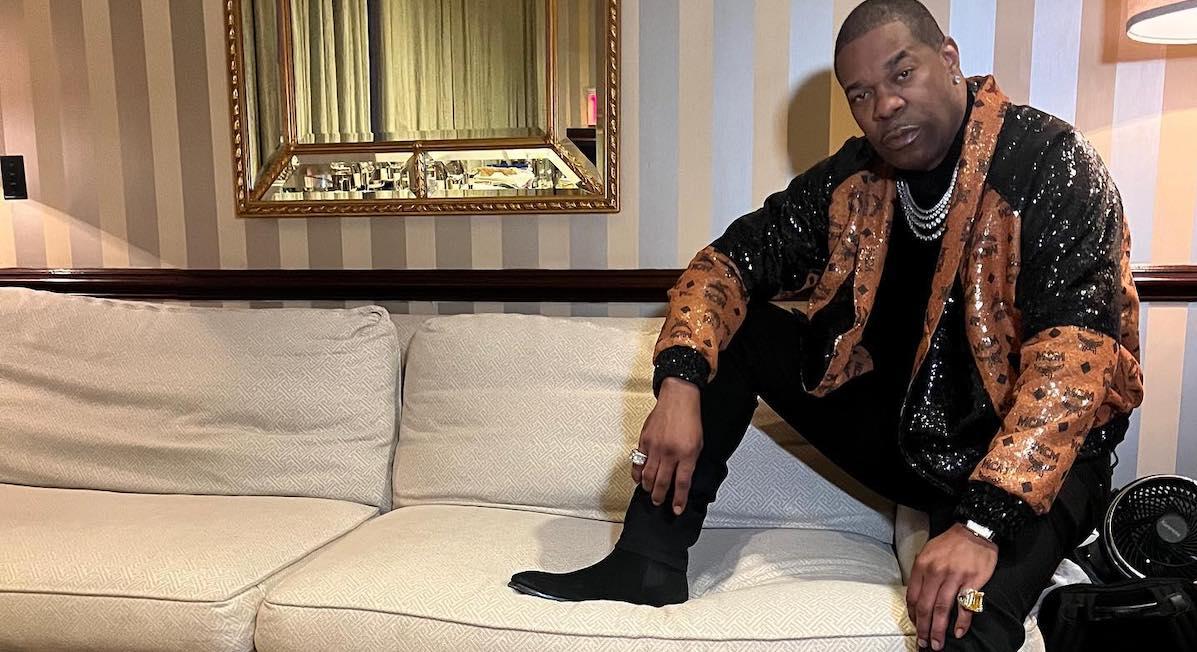 Busta Rhymes Opened Up About His Weight Loss and It's a Wild Story
Busta Rhymes is an icon who amazed everyone with his remarkable weight loss journey, and he recently opened up about shedding over 100 pounds.

By Sughnen Yongo

Aug. 4 2023, Published 4:52 p.m. ET

Discover Proudly Amplifies Diverse Voices
Artists often make headlines for their musical genius, but very often, their personal transformations capture headlines just as much as their chart-topping hits and legacies.
One such transformation that has astonished fans is the incredible weight loss journey of none other than the iconic rapper Trevor Tahiem Smith, Jr., popularly known as Busta Rhymes.
Once known for his larger-than-life presence, animated lyrics, and electrifying stage presence, Busta dominated the early 2000s with hits like "Pass the Courvoisier II" and "Touch It."
However, beneath the surface, he struggled with the pain of losing his friend, and then his father in 2012 and 2014 respectively, and turned to unhealthy habits. Luckily, he is now opening up about how he transformed himself and is looking (and feeling) better than ever.
Busta Rhymes drops 100 pounds — how did he lose the weight?
In a recent conversation with Men's Health, Busta opened up about the excessive drinking, smoking, unhealthy eating, and overworking that led to his weight surpassing 300 pounds — and how his girlfriend inspired him to start his weight loss journey.
Article continues below advertisement
"One night, I was getting ready to have, make, you know … I was getting ready to have an intimate moment with my ex, and I had a breathing issue after the intimate interaction," he told the magazine. "When I came back in the room once I got right, I laid back down next to her, and she said something to me that really f--ked me up. She was like, 'Yo, this is not who I fell in love with... I need you to get back to who I fell in love with.'"
Article continues below advertisement
That was all the motivation Busta needed to get back into the gym and make better food choices. According to the hip-hop legend, he is doing two-a-day workouts, including weights, circuits, sauna, and cryotherapy.
"Me, 50 Cent, Dr. Dre, a lot of artists now, understand the seriousness and significance of self-preservation: a healthy diet regimen, significant water intake, getting your sleep so your body can repair itself when you beat it up and you tear that muscle from the workouts," he explained. "The most important thing in life is self-preservation."
Busta showed off his weight loss on social media — and fans are impressed.
In 2020, Busta's personal trainer, Victor Muñoz, shared before and after photos of the rapper — and Busta has maintained his new healthy lifestyle.
"DON'T EVER GIVE UP ON YOURSELF. LIFE BEGINS RIGHT NOW!!! MY DEDICATION IS DIFFERENT," Busta wrote at the time.
Article continues below advertisement
More recently, his appearance on the cover of Men's Health alongside 50 Cent and Method Man, got fans talking about the new and improved Busta,
"This the depiction of Our kings I need more of," one fan commented before another added, "These guys looking freaking amazing."
As for the advice Busta has for anyone looking to get healthier, he shared, "Go to the gym, eat good, sleep,—get it right cuz it's important. Find that balance mentally and spiritually so that you can find that peace of mind and that happiness to be your best self. Not just for you, but for the people that you love, bro."
The author's content and opinions have not been pre-reviewed, approved or endorsed by Discover.