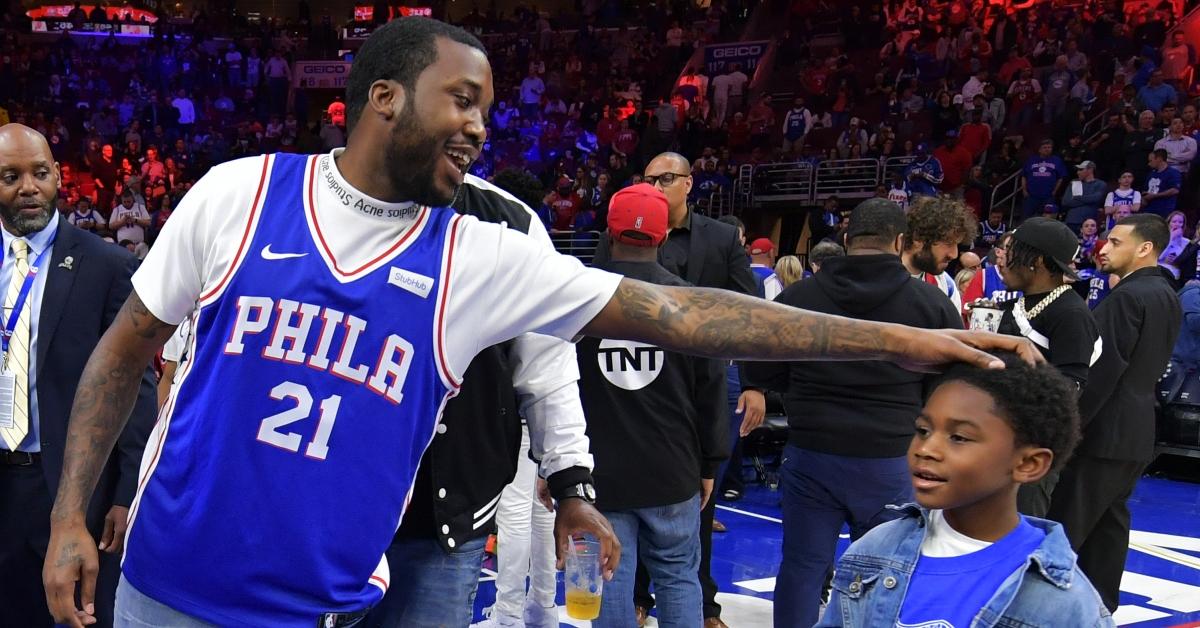 Meek Mill Isn't Just a Rapper — He's a Family Man! Meet His Kids
Philly's own Meek Mill is known for spitting heat, but he's not just a rapper — he is also a father. Read for details his kids and baby mamas!

By Sughnen Yongo

Oct. 25 2023, Published 12:50 p.m. ET
Philly-born rapper Meek Mill's albums, such as Dreams and Nightmares, Wins & Losses, and Championships, have achieved critical and commercial success.
His dedication to his craft and ability to connect with his audience through his music has been pivotal in building his career and accumulating wealth.
Moreover, Meek Mill has been involved in various philanthropic endeavors, advocating for criminal justice reform and supporting different charitable causes.
Article continues below advertisement
But he is not only known for his successful career in the music industry but also for his intriguing personal life. He's a father of three children. Read on to learn more about the rapper's kids. Plus, details on Meek's baby mama drama!
Meek Mill is a father of three. Meet his kids!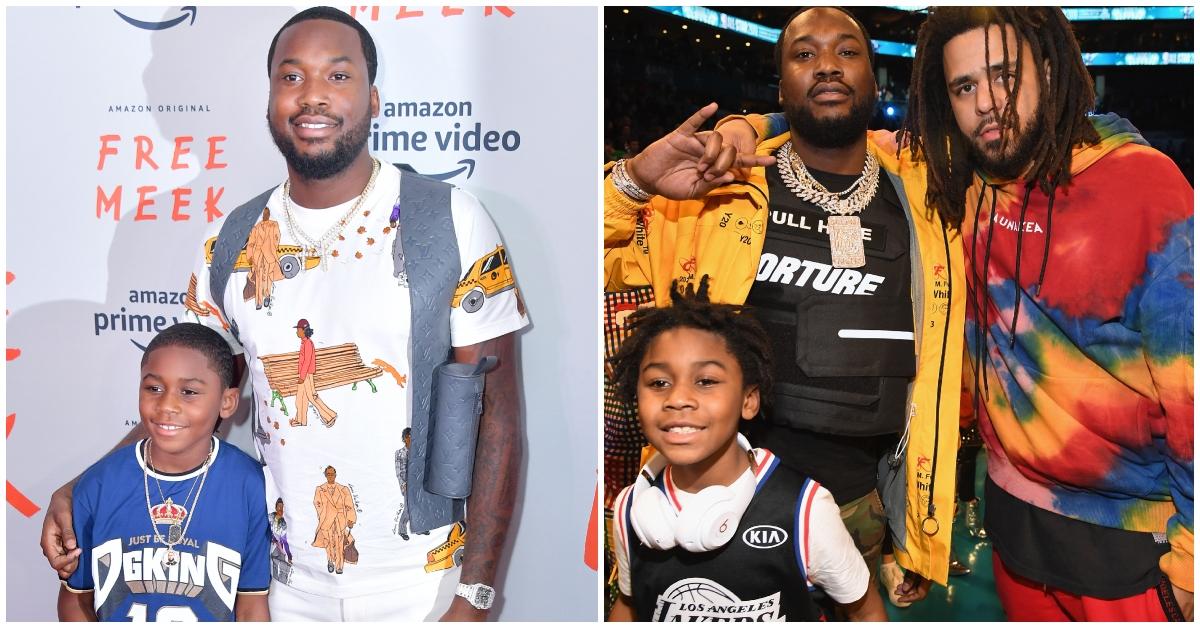 Meek Mill is a father of three.
His eldest sons, Rihmeek and Murad, were born from a previous relationship with Fahimah Raheem (affectionately known as Fahdy.) It's worth noting that she has largely stayed out of the spotlight despite being the mother of two kids with the famous rapper — well, except for that time that she put Meek on blast on social media.
Article continues below advertisement
In a sentimental Mother's Day message that she wrote to herself on Instagram, she opened up about being a single mom.
You see, Fahdy and Meek welcomed their first child when she was only 19. Later, she welcomed their second child. At the age of 22, she earned her bachelor's degree from Penn State — and according to her, she did it all without the help of her baby daddy.
Article continues below advertisement
"[I] had my own lil two-bedroom house at 20 and been on my own ever since," she said per a screenshot captured by OnSite!. Although she didn't name the rapper, everybody knew the message was a jab at Meek.
"One thing about being a mom, it don't come with a manual or instructions, you just learn as you go! I may not be perfect but when I look at them I know I got something in my life perfectly right."
"Everything I do is for y'all. The right to my wrong, so I never slip," she ended her post.
Article continues below advertisement
The shade was especially obvious given the fact that Meek had just gifted his new baby mama with a room full of roses for Mother's Day. A photo of the extravagant spread surfaced on Instagram shortly before Fahdy made her post.
But Fahdy isn't the only ex-lover that Meek has had drama with. He also had his fair share of ups and downs with the mother of his youngest son, Milan Rouge.
Meek Mill's relationship drama with his ex-girlfriend Milan Rouge explained.
Meek Mill and Milan Rouge went public with their relationship in 2019.
In May 2020, Meek Mill became a proud father of three boys. Milan gave birth to his youngest son, Czar, on Meek's birthday, which made for quite a special dynamic between the father and son.
Article continues below advertisement
However, just three months after welcoming Czar, Meek and Milan decided to part ways.
This news was announced on social media, with Meek Mill explaining that they had agreed to "remain friends and build our child as separate parents." He also added, "We still have mad love for each other, but we both came to an understanding."
Like Fahdy, Milan threw a couple jabs of her own at Meek after their split. "Don't cry over breakups, do squats and make em wish he still had that a--," Milan wrote in an Instagram post.
Article continues below advertisement
Despite the drama, Milan has fully embraced motherhood since the birth of her son. She even created a parenting page for moms known as the Mamanaire Club.
In the past, the couple has been especially protective of their child's privacy, with Milan still choosing to keep Czar's face hidden in photos. But it appears that as Czar gets older, his parents seem more comfortable with sharing glimpses of their little one with their fans.
We sure hope this blended family can get it together because no one wins when the family feuds!