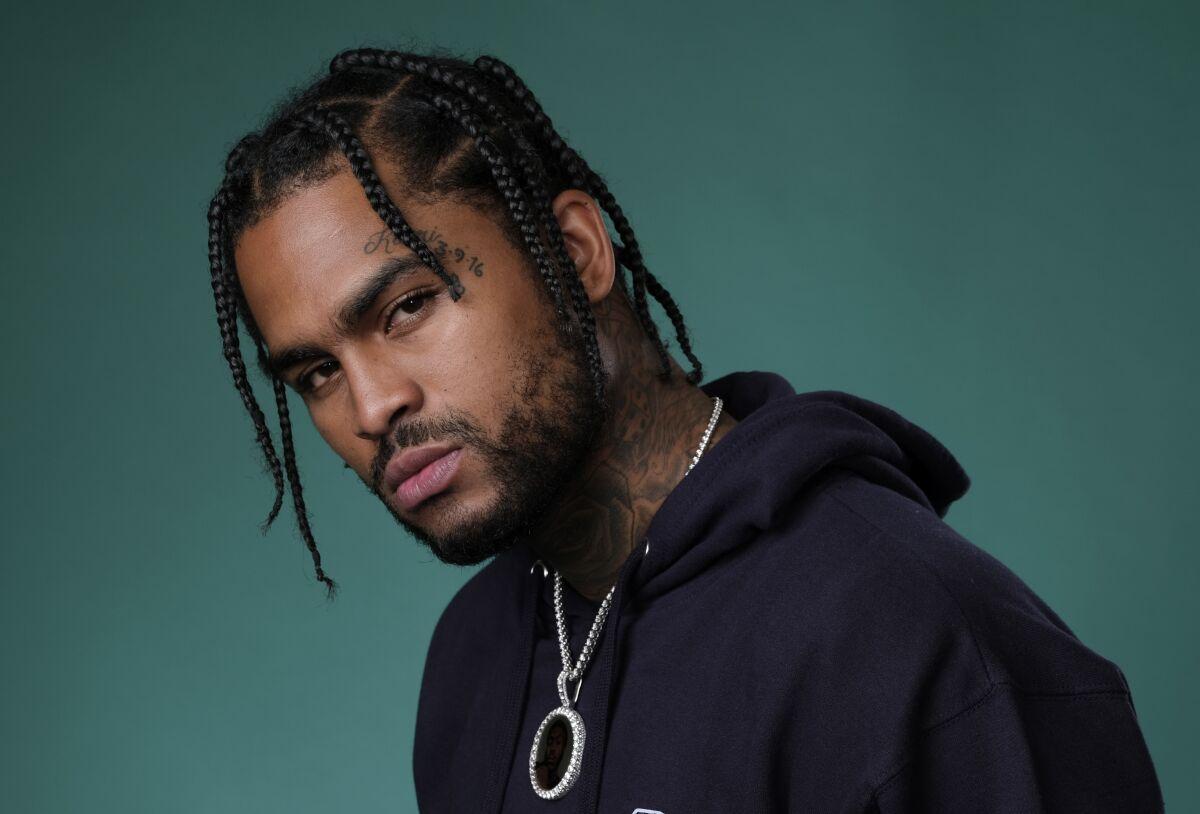 Understanding the Life of Dave East: A Black Father's Perspective
Dave East, the rapper, and actor opens up about his experiences as a Black man and a Black father in America.

By Kent Olden

Sep. 18 2023, Published 1:52 p.m. ET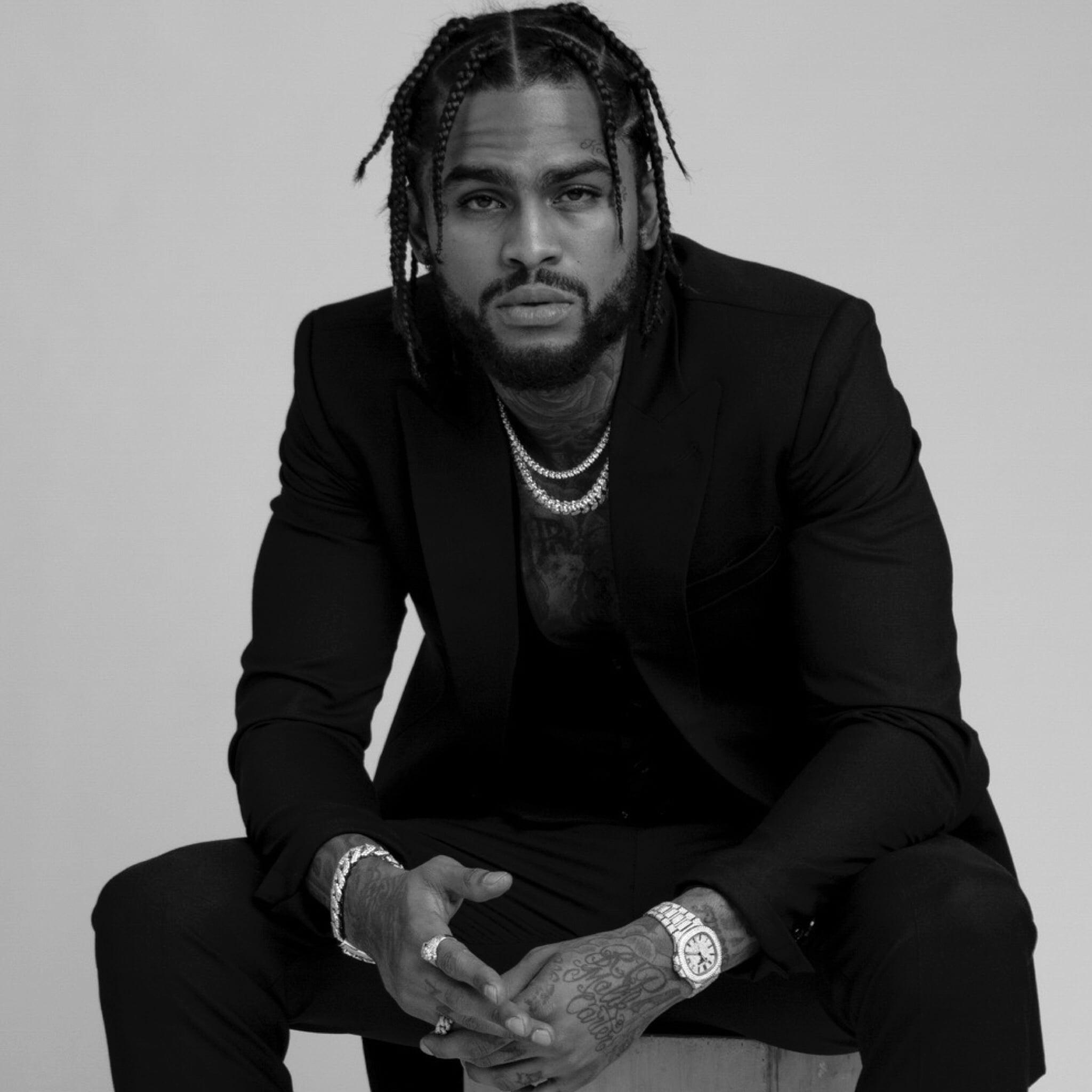 Black men live very complicated lives. We are powerful and respected creatures, and yet we are viewed as intimidating and fearsome to most who interact with us for those same reasons. We experience no one can imagine, but are also expected to pretend as if none of it ever happens. We have so much to say, but we just want — we need — someone to listen to us. And people are starting to listen.
Article continues below advertisement
Known for his real and raw rap lyrics about the ins and outs of street life and his Caribbean roots, Dave East decided to get real and raw about another topic: what life is like as a Black man and a Black father in America. A recent guest on the new Listen to Black Men podcast, Dave joined fellow rappers Jim Jones and Papoose, writer and actor Tyler Chronicles, and Listen to Black Men host Mouse Jones to have conversations about the culture and to show us all why we should listen to Black men.
"It was dope being able to show my perspective as a Black man and as a Black father. A lot of people don't get to see that side of me," Dave says when discussing his experience on the series. "Just from how I grew up, it was always said that Black fathers wasn't really active in they kids' life or they were always in jail, and that wasn't the case with my father. My father was always in my life, and I'm 100% in my kids' life every day."
Article continues below advertisement
A general misconception he continues to dismantle, the lack of active Black fathers is not one Dave allows to persist as he has two daughters of his own.
On the show, Dave touches on his appreciation for growing up with both of his parents and the fact that they're still married today. Now that example of Black parenting and Black love plays a huge part in his role as a father.
"It definitely comes into play, especially on the love side." And he's quick to check himself on where he thinks he's falling short. "I will say I can do a little bit more — actually a lot more — because of where I am financially. My parents had to really go get to it, but I couldn't tell the difference as a kid. I knew we wasn't rich and we didn't have a lot of money, but I could never tell that we was poor. My mom and dad always provided food, shelter, clothes, and overall, love. That's what I provide for my kids."
Article continues below advertisement
Even with the demands his celebrity brings, he includes his children in every aspect he possibly can.
"I bring them to video shoots and anything I may be involved in so they can see it early and understand what it means when daddy is working."
Establishing his position as their provider from Day 1, Dave is also grateful for being in a place where his children won't have to grow up with certain experiences he did.
"I lived in the projects," he says. "My kids never had to live in the projects, from the day they was born they never experienced that. That's a generational curse I broke, but I came from a family that made money and then lost money, and I'm in a position now where I can situate and set up my kids forever. When they turn 18, 19 years old, they straight."
Constantly learning as his kids are growing, Dave shares lessons he still comes across in his own fatherhood.
Article continues below advertisement
"My kids have two completely different personalities, so I see I have to deal with them in two completely different ways. It's a constant challenge, and I'm just learning as I go. I think it's an everyday thing, you know?" And part of that process comes with sharing with his kids the difference in discipline between then and now. "It's the funniest shit in the world cuz I laugh, and I tell them that like, 'Yo…you know I woulda got my whole front slapped out for just asking a question like that???' But I think it's just a different era and parents now, we're more into what's going on: we got the internet and it's just a different generation of parents, my age group at least. I think we're just a lot cooler with our kids earlier on than our parents could be with us."
While he continues to balance fatherhood and fame, Dave East's latest album, Fortune Favors the Bold, dropped on July 14, and he's definitely telling his story.
"It really breaks down where I'm at now in life, and different things I've endured: me dealing with my kids now that they're older, friends that I've lost, money I made, places I traveled. It's from a standpoint of just pointing out how old you gotta be to get out into this world and do something worth doing, and something that you get acknowledged for. I tell people all the time, 'No matter what lane you're in, there's already a million other people doing it too, so what's gonna set you apart?' I think being bold enough to not take no for an answer and really believing in yourself more than anybody else believes in you is what the album is about."
Dave East just kicked off his first official Canadian tour in Victoria, British Columbia on July 20th with it ending in Halifax, Nova Scotia on August 12th, and he just wrapped the last season of Wu-Tang: An American Saga where he plays Method Man. Don't forget to stop by his clothing store, From the Deli, located in Harlem, his home.