Rickey Smiley Continues Son Brandon's Legacy Following Untimely Death
Social media was shocked to hear the news of Brandon Smiley's passing, but many people do not know what actually led to his death. Here is what we know.

By Sughnen Yongo

Aug. 23 2023, Published 9:03 a.m. ET
Death can be a very challenging road to walk through, and for those who have lost a loved one, the emotional toll after the fact can weigh heavily.
For families in the spotlight, it can even become more challenging to navigate the overwhelming grief in the spotlight, and popular radio personality Rickey Smiley's family knows this all too well.
Earlier this year, in January 2023, Rickey's family shared the tragic news of his son Brandon Smiley's passing with friends and supporters.
He was 32 years old at the time. So what happened, and how has Rickey kept his son's legacy alive? Keep reading to find out.
Brandon Smiley's cause of death is revealed – here's what happened.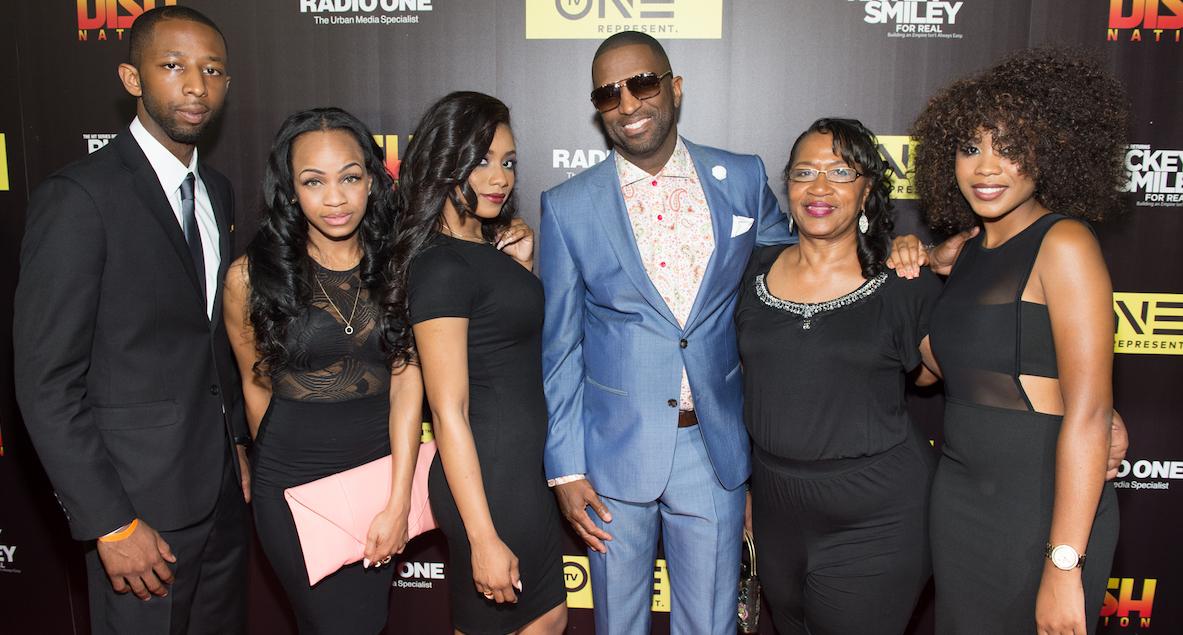 At the time of his death, Brandon was following in his father's entertainment industry footsteps and was an aspiring stand-up comedian.
According to People, Brandon's cause of death was an overdose from the toxicity of fentanyl and ethanol and was ruled accidental per an autopsy report from the Jefferson County Medical Examiner's Office
Article continues below advertisement
The outlet also detailed Brandon's struggle with addiction to painkillers.
"More young people are dying," Rickey shared of his son's death. "It's a terrible epidemic... There's a lot of people that lost their kids. I felt like I had a responsibility to show people my faith and how I'm getting through."
Rickey Smiley is keeping his son Brandon's legacy alive.
Since sharing the news of his son's death, Rickey has been very raw and honest with his fans.
"I just had bad news this morning," Rickey said at the time on a video shared to his social media. "I'm on my way to the airport to get to Birmingham. I want everybody to pray for me, pray for our family. Our son Brandon Smiley has passed away this morning. Lord have mercy, Jesus."
Article continues below advertisement
In an emotional interview with Today, Rickey opened up about the origins of Brandon's drug use and how it escalated over the years. He shared that he had tried to get his son some much-needed help to no avail.
"His mother and I made several attempts to try and send him to get the help he needed, send him to rehab. And we thought that he was doing better," the veteran radio show host said at the time.
Today, Rickey continues to share memories of his late son and his faith on social media.
Article continues below advertisement
Rickey Smiley is also fighting for the right to see Brandon's daughter.
In April 2023, Rickey filed for grandparents' rights to see Brandon's daughter, Storm. According to Rickey, he is prevented from seeing his granddaughter due to the child's mother.
"It's already hard suffering a loss, and now you have to ask for grandparents' rights," he said during an Instagram Live, per Atlanta Black Star. "You're hurting her, you're hurting her. The best thing ever happen to me was having my grandparents around and just having wonderful grandparents."
He continued, "I know you know I filed for grandparents rights so I can have a normal relationship with Storm, it's' good for her to be around and know her family. She is all we have left of Brandon, and seeing her on any weekend would bring us and her so much joy."