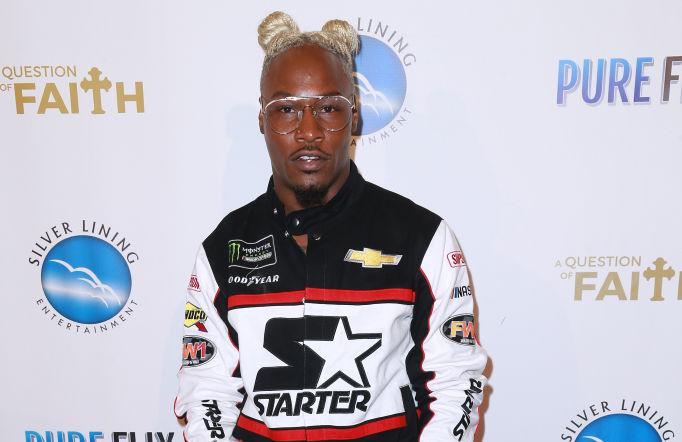 What Happened to Zellswag? Meet the Designer & Realty TV Personality
Zellswag's fame took off after he became a Reality TV sensation and garnered fan support. So what projects does he have coming up? Here's what we know

By Sughnen Yongo

Sep. 6 2023, Updated 11:54 a.m. ET
Known for his signature looks that effortlessly blend streetwear and high fashion, Zellswag has become a figure in pop culture known for his unapologetic views, sense of humor, and unique spin on fashion. Beyond style, Zell Swag is also recognized for his appearances on reality TV shows, where his authenticity and confident attitude shine through. This has endeared him to audiences and solidified his status as a relatable figure. Here is what the reality TV star is up to now.
From his early years, Zellswag's passions centered around fashion and entertainment, which led him to pursue a career at first, as a celebrity stylist. This opportunity allowed him to meet well-known figures like K. Michelle, Remy Ma, and Keyshia Cole, and the connections proved to be invaluable for his future and landed him on reality TV, where he starred in several installments, including the Love & Hip Hop franchise.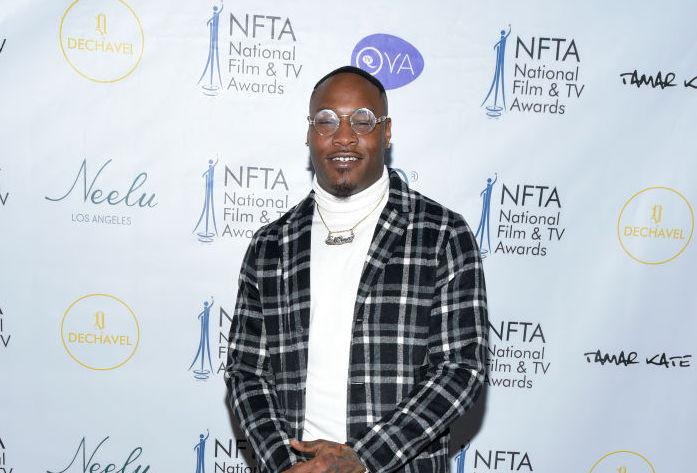 Article continues below advertisement
What happened to Zellswag?
Throughout his career, Zellswag has had a drama-filled on-screen presence, and that followed him off-screen when news broke that he, along with two other personalities from the Love & Hip Hop franchise, was arrested. According to the Fulton County Police Department, Zellswag, born Rodney Shaw, Erica Mena, and Bambi (Addie Richardson), were taken into custody. According to TMZ, the trio were charged with obstruction of law enforcement, simple battery, and battery against a police officer.
This is not the first time Zellswag has been caught in the middle of a squabble. Previously, his viral clash with fellow Reality TV star Mr. Ray drew a lot of media coverage and ultimately culminated in Zellswag getting the boot from the Love and Hip Hop Hollywood franchise. The two later put their differences aside and reconciled, to the .
Article continues below advertisement
What does Zellswag do for work?
In addition to being a social media influencer and music artist, Zellswag has also created a name for himself in reality TV and has made several appearances on a few shows, including Hollywood Unlocked with Jason Lee Uncensored, Love & Hip Hop: Secrets Unlocked, and South Central Playboys, to name a few.
Article continues below advertisement
Zellswag's work as an artist has allowed him to work with many recognized names in music and entertainment. The 35-year-old Ohio native has worked with R&B vet Keyshia Cole, Remy Ma, reality TV star Brandi Maxiell, Teairra Mari, and DJ Duffey, to name a few.
Rodney Lazell Shaw aka Zellswag
Celebrity Stylist, Reality TV Star
Rodney Lazell Shaw, also known as Zellswag, rose to fame with his appearance on Love & Hip-Hop. He is renowned for his distinctive and eccentric style, which spans high fashion and casual streetwear. Over the course of his career, he has amassed a net worth of $2 million.
In addition to his creative pursuits, Zellswag's flamboyant personality has attracted a substantial online following. He leverages his social media presence to connect with fans, sharing glimpses of his life, creative process, and personal growth journey. According to SuperbHub, the media personality, who has a lot of support, especially from Reality TV enthusiasts, has amassed a net worth of $2 million dollars so far over the course of his career.