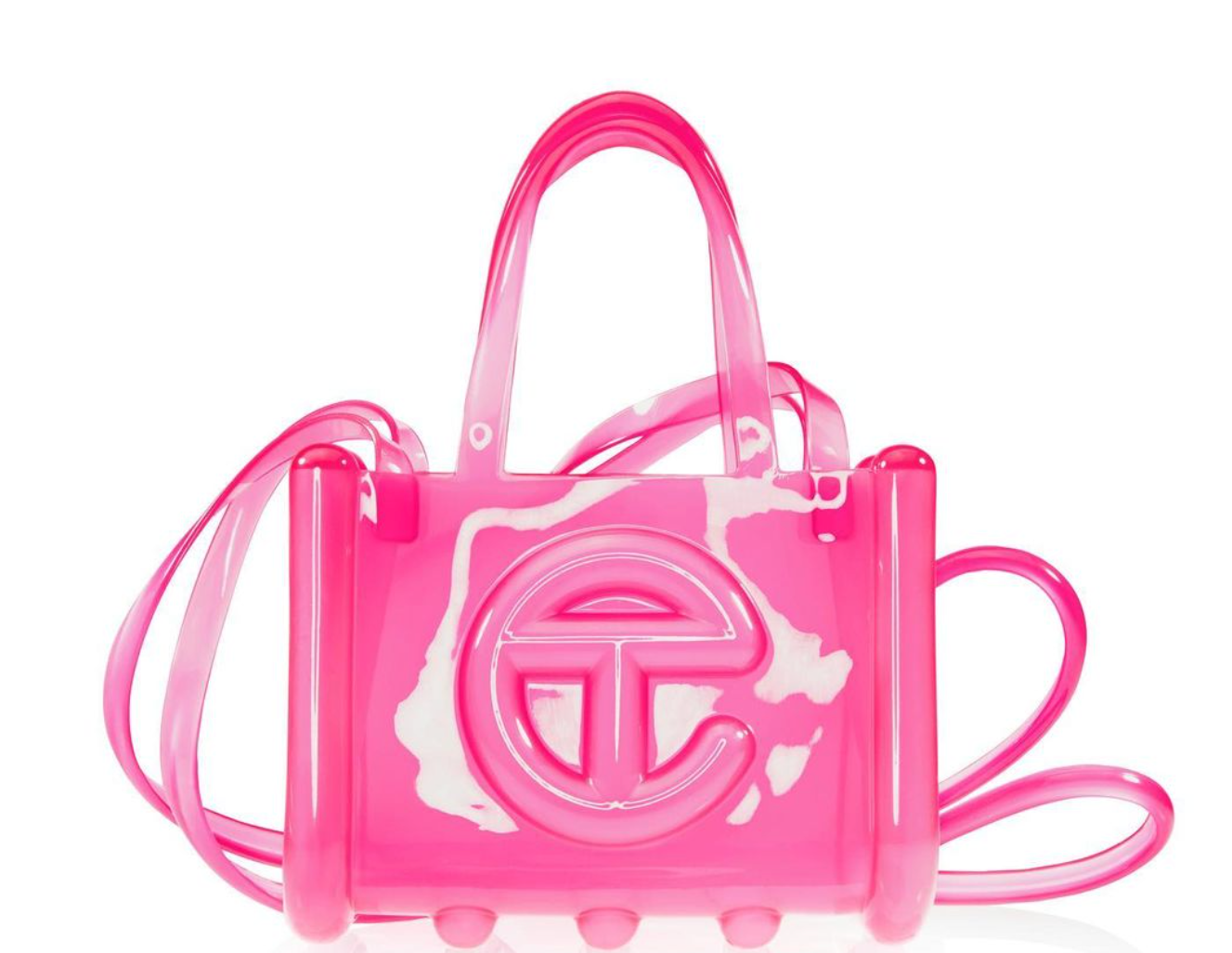 What Is Teflar and Why Is It So Popular?
Teflar has become a global urban fashion phenomenon. The bag has become so famous that it has gotten shout outs from A-listers, but what's the hype behind it?

By Sughnen Yongo

Jul. 31 2023, Published 9:52 a.m. ET

Discover Proudly Amplifies Diverse Voices
In the New York City, where fashion is an extension of one's personality and functionality is a non-negotiable aspect of daily life, the New York-born Teflar bag has emerged as the epitome of style and practicality. This chic accessory has not only captured the attention of fashion-forward New Yorkers but sparked a global trend with its innovative design and eco-friendly ethos.
Teflar is the brainchild of Telfar Clemens, a visionary from Queens, New York, who emerged as a prominent designer in the Black queer fashion community. Driven by a passion for inclusivity and defying gender norms, Clemens aspired to craft a clothing brand that transcended traditional boundaries, embracing the concept of unisex and genderless fashion.
Article continues below advertisement
At first glance, the Teflar bag might appear to be just another fashion statement, but its allure goes beyond aesthetics. The bag's sleek and minimalistic exterior belies its robust and highly functional construction. Crafted from an innovative blend of durable materials, including eco-friendly vegan leather and reinforced Teflon-coated fabric, the Teflar bag is a testament to sustainable fashion at its finest.
The Teflar bag proves to be the perfect companion for every occasion. Its roomy interior can effortlessly accommodate a laptop, tablet, and all the essentials needed for a busy day in the city. Multiple compartments and well-designed pockets ensure that the organization is never compromised, no matter how hectic the schedule is.
Article continues below advertisement
Is Teflar a considered luxury?
In terms of pricing, the Teflar bag is considered a luxury item, reflecting its high-quality craftsmanship and status symbol status. Prices for different Teflar models can range from $100 to $1,500, depending on where you buy it. The pricing flexibility adds to Telfar's appeal and caters to various fashion palettes and budgets. While it is largely unclear what Telfar is worth, Black Enterprise shared that Clemens has a net worth estimated at $9 million.
Article continues below advertisement
The fashion world, notorious for its exclusivity, is witnessing a transformative shift through Clemens' unwavering commitment to his vision. As he continues to break barriers and shatter stereotypes, his influence expands beyond the realm of design, propelling vital conversations about representation and acceptance in the industry.
Celebrities have fallen in love with Teflar's chic appeal and ethical ethos. From Hollywood A-listers to international pop stars, the Teflar has graced the shoulders of some of the world's most influential personalities, including Beyonce, Dua Lipa, and Gabrielle Union, to name a few. Its presence at high-profile events and appearances on red carpets has further cemented its position as a coveted item in fashion.
Article continues below advertisement
The Teflar bag, with all of its social status and emblems, represents a harmonious blend of style, sustainability, and social consciousness. With a price range catering to various budgets, it has found its way into the hands of both everyday fashion enthusiasts and celebrated celebrities alike.
The author's content and opinions have not been pre-reviewed, approved or endorsed by Discover.