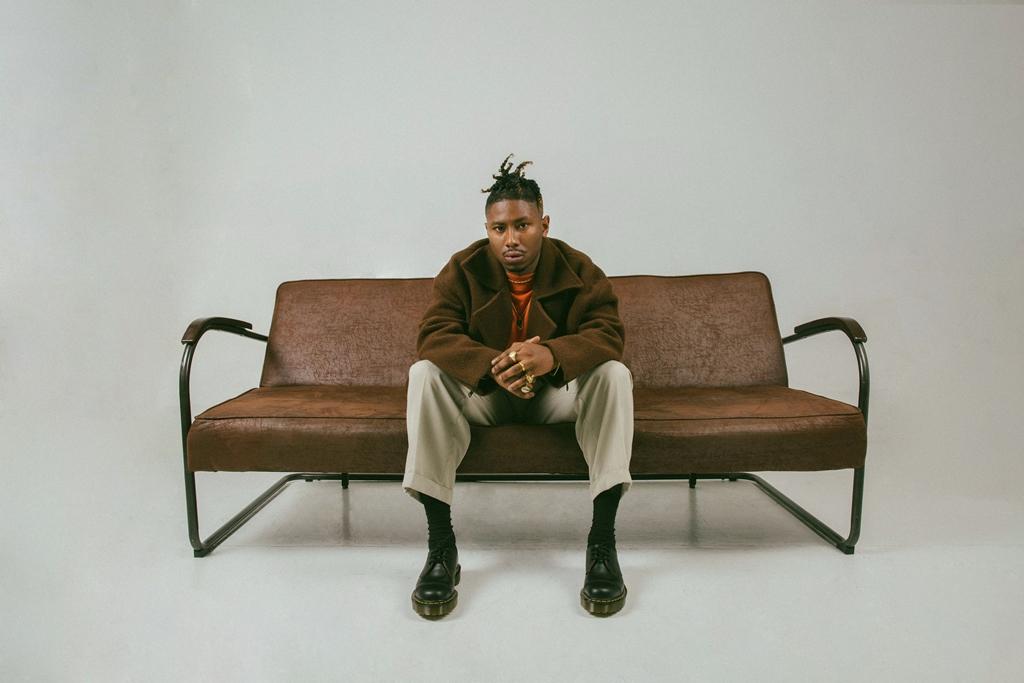 TJ Atoms On The Rise As Ol' Dirty Bastard in Wu-Tang: An American Saga
TJ Atoms is on the rise as Ason Unique in his portrayal of the late rapper, Ol' Dirty Bastard, in the Hulu series, Wu-Tang: An American Saga.

By Evan Majors

Dec. 15 2021, Published 11:55 a.m. ET
TJ Atoms is on the rise. The North Philly native who currently plays the late Ason Unique aka Ol' Dirty Bastard on Hulu's "Wu-Tang: An American Saga" series, is said to be one of Hollywood's young actors to watch, and right now, everyone is indeed watching.
"The Black man is God!" exclaims TJ Atoms over the phone in his raspy, spastic voice that audiences have come to know and love since captivating viewers with his portrayal of the late sword-swinging charismatic, wild, and unpredictable MC Ason Unique aka Ol' Dirty Bastard in Hulu's hit drama-biopic series "Wu-Tang:An American Saga," which was recently picked up for a third season.
"It feels good to be a young, Black king in my position coming from where I come from," says Atoms about not only the success of the series but about being widely discussed amongst entertainment insiders and peers alike as one of the up-and-coming Hollywood actors to watch.
Article continues below advertisement
Atoms is one of those rare talents that don't come around often. His "it" factor is undeniable, which is probably why he was discovered at the iconic LOVE Park inPhiladelphiaand was cast on the spot in the heavy metal band August Burns Red's, "Fault Line" music video. Adding to his natural on-camera dexterity, Atoms has never had any formal acting training.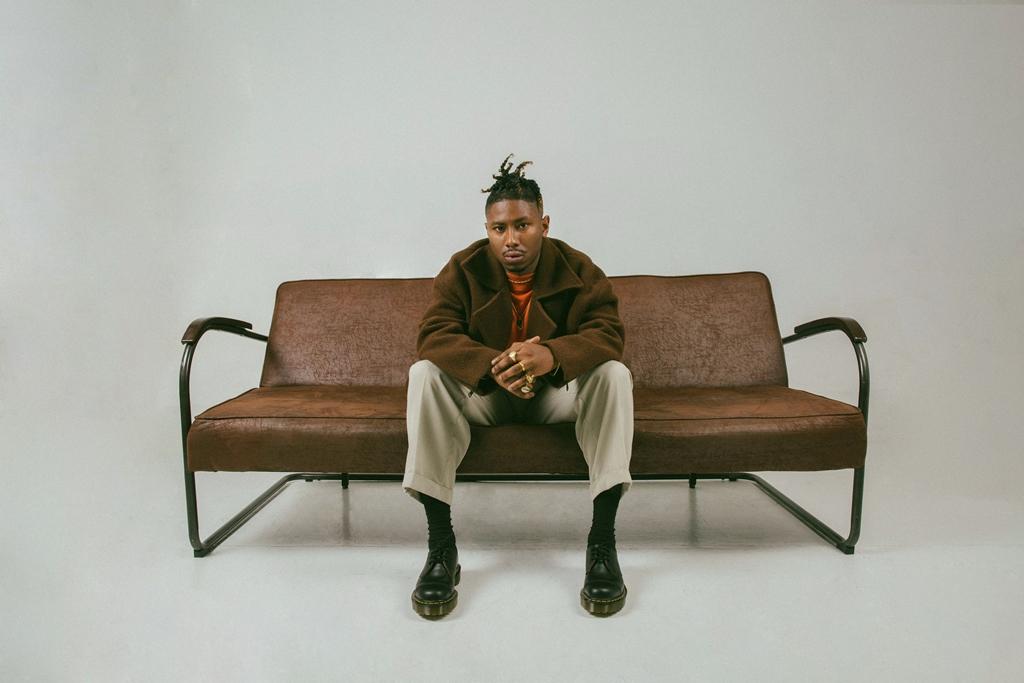 Article continues below advertisement
As a kid, Atoms was the creative free-spirit type which has allowed him to embody the role of such a polarizing figure like Ason Unique. "I just let the character come naturally, for real man," says Atoms. "I let it flow freely. I'm not trying to be one way or another, and not thinking too much when I'm in character."
Born and raised in North Philly, Atoms always wanted to express himself as a child. "I was always on some creative shit," says Atoms. Whether it was music or me skateboarding, I always wanted to be the center of attention growing up. I always wanted to be a star."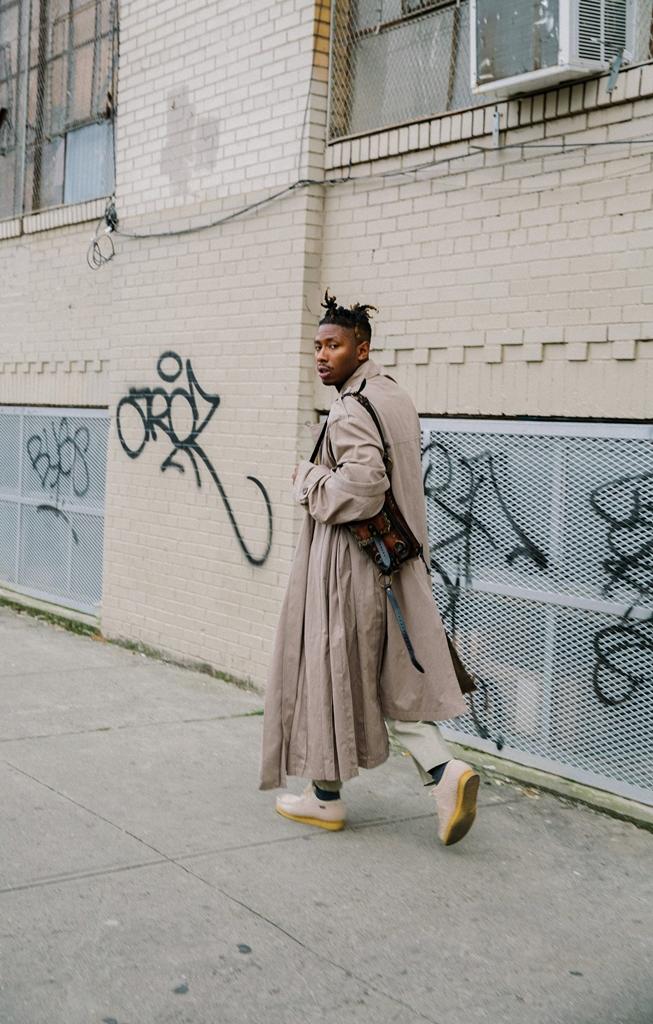 Article continues below advertisement
Growing up in an unsafe neighborhood that Atoms describes as "grimy and dark," is also the place that shaped him, taught him how to grind and go after his dreams. It's the place where there was lots of love and support in his single-parent household. "My mom always supported me," says Atoms. "I love both of my parents, they both inspired me to work hard. My dad really inspired me to hustle, he put the battery in my back [as far as business]."
Like an atom, surrounded by one or more electrons, causing a negative and positive charge, the multi-talented Atoms is all about shifting his frequency as a multi-hyphenate musician and actor. Not only did Atoms drop his new single "Potato Chips" this year from his upcoming 2022 debut album, but it was recently announced he will be starring in the forthcoming Iron Mike mini-series on Hulu currently in production which chronicles the life of former professional boxer Mike Tyson, in which Atoms plays Tyson's early childhood best friend.
Article continues below advertisement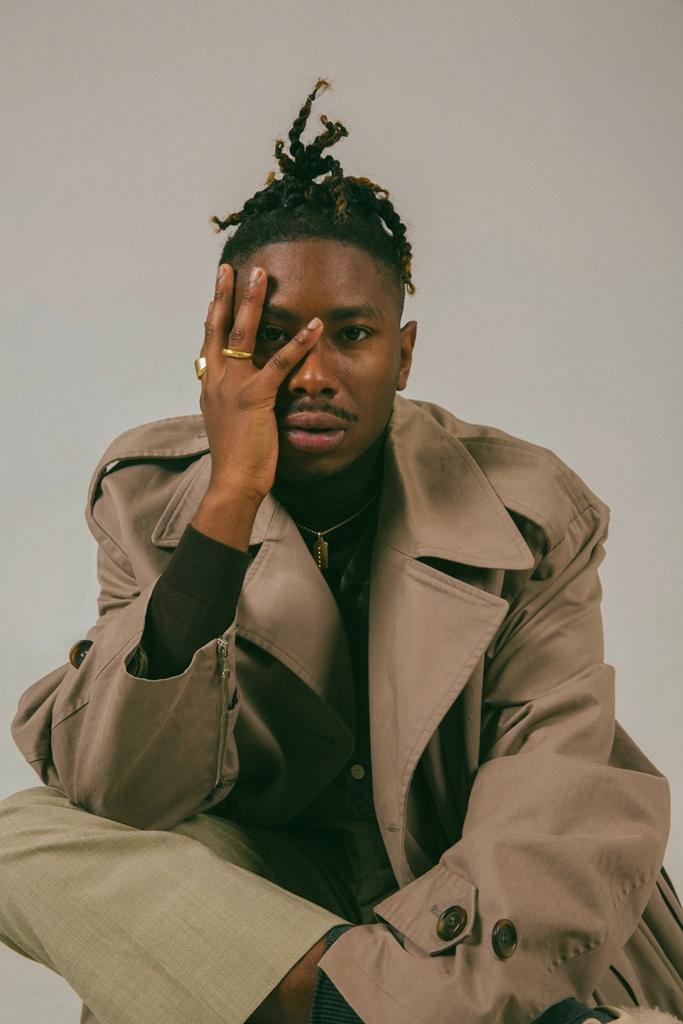 "I've always been a fan of Mike Tyson," says Atoms. "Mike Tyson is a legendary figure. He was the best boxer in the world for a long time. He was like our Muhammad Ali in Philly, so I always been a fan of his story when he came up. Mike is a real legend."
Not staying stagnant and capitalizing on his moment, Atoms continues to push his first love: music. His voice shifts again into excitement as he talks about his upcoming debut album.
"My project is going to shift the culture," says Atoms. "I think the coaches just need me right now, especially in a time when all the [rap] artists are dying. It's sad. That's why I'm giving them something different, man. Something a 13-year-old Black kid can listen to, and have fun and be motivated, and [something] a 45-year-old white lady can listen to."
Article continues below advertisement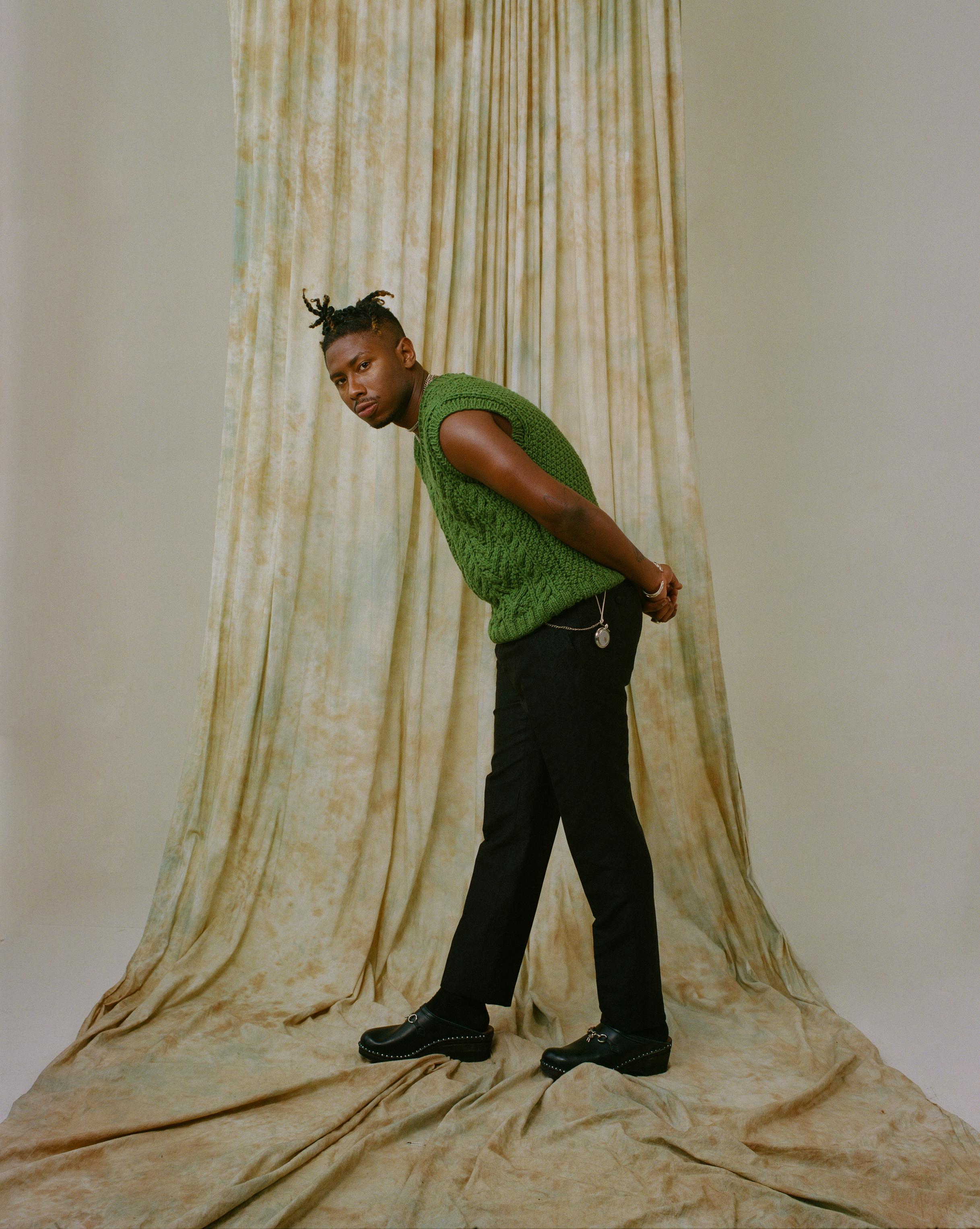 Bridging generations like the late legend Jimi Hendrix is something Atoms aspires to do, but not just through his music. "Jimi was a Black rock star," says Atoms. "It wasn't really about the music aspect [for me]; it was his style. He inspired me with the sauce he carried. He was a different type of Black man."
It's not an example of cause and effect, nor is it about being in the right place at the right time that explains what is transpiring for Atoms' career these days, but instead, it's about being his naturally free-spirited self. "I think my whole belief system is based off energy," says Atoms. "Most people are lower frequency and get consumed by life like you're a consumer. I want my legacy to be about shifting my energy into an abundant space and just being who I want to be."
Article continues below advertisement