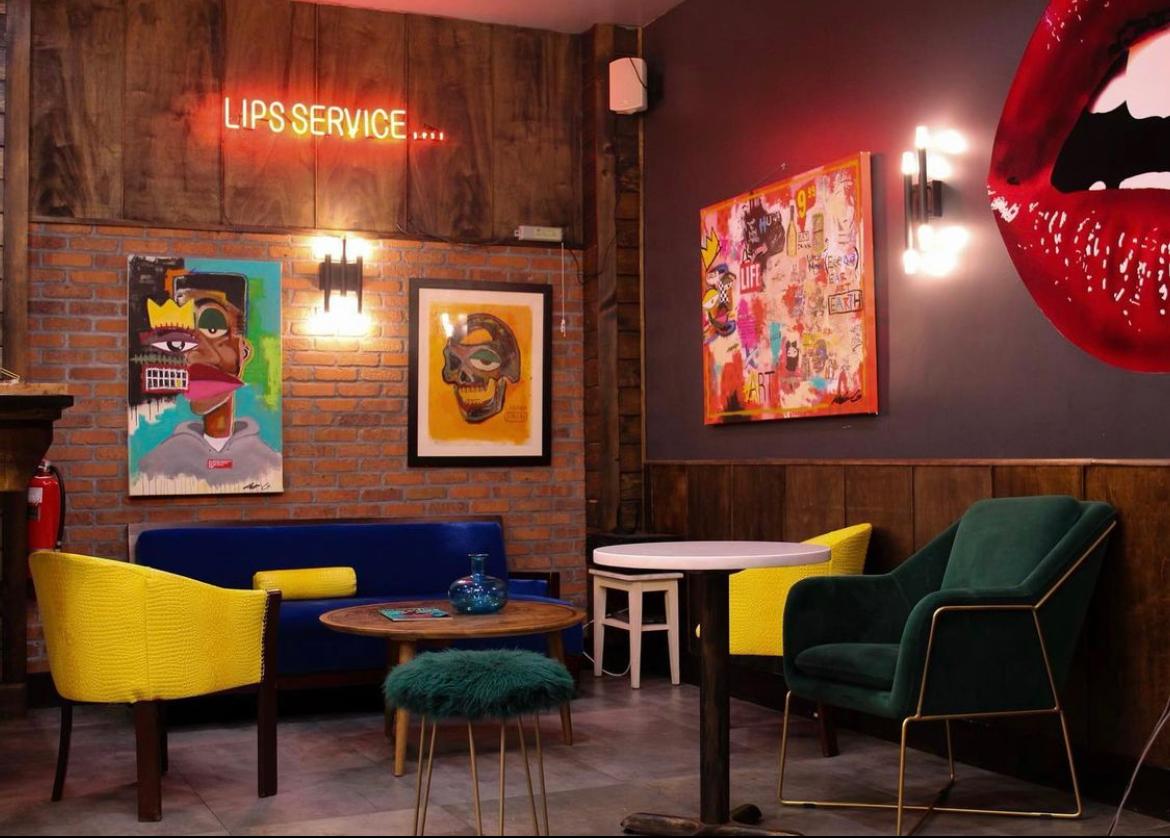 Lips Cafe - A Chilled Ambiance in East Flatbush
A family business and East Flatbush phenom, Lips Cafe serves coffee and tea, booze, bites, and vibes in Brooklyn, New York.

By Dominique Carson

Feb. 8 2022, Published 11:53 a.m. ET
A family business and East Flatbush phenom, Lips Cafe serves booze, bites, and vibes in Brooklyn, New York.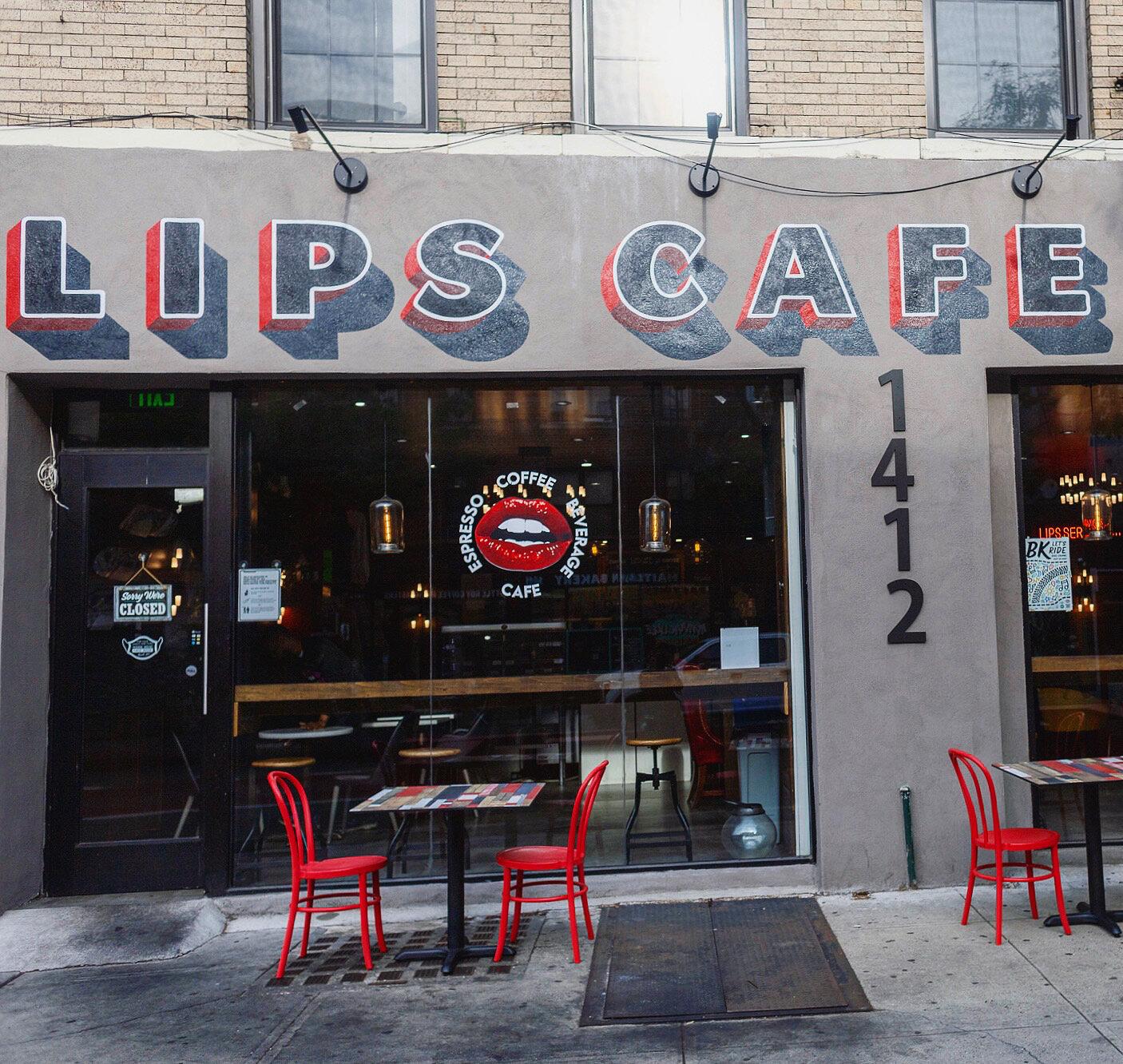 In East Flatbush, the "F" stands for food and fellowship thanks to the family-owned business, Lips Cafe. Spreading love "the Brooklyn way" – in New York's favorite borough – on Nostrand Avenue, the hidden beauty bistro is a neighborhood favorite. Lips Cafe expresses gratitude to the community for their ongoing support through events like "Preciate Y'all". Along with special events, Lips Cafe hosts poetry readings, parties, comedy shows, and even weddings. It is truly a venue of versatility, where one can put their feet up after a hard day of work, just lounge with friends, or enjoy with family.
A hip, family heirloom, Lips' owners are mother-son duo, Jamane and Donna Weekes. In November 2019, just eight days before Thanksgiving, the Weekes shared their gratitude and gave thanks and gave birth to the coffee shop. Their first food and beverage venture, Jamane and Donna brew a strong business and bond many can appreciate.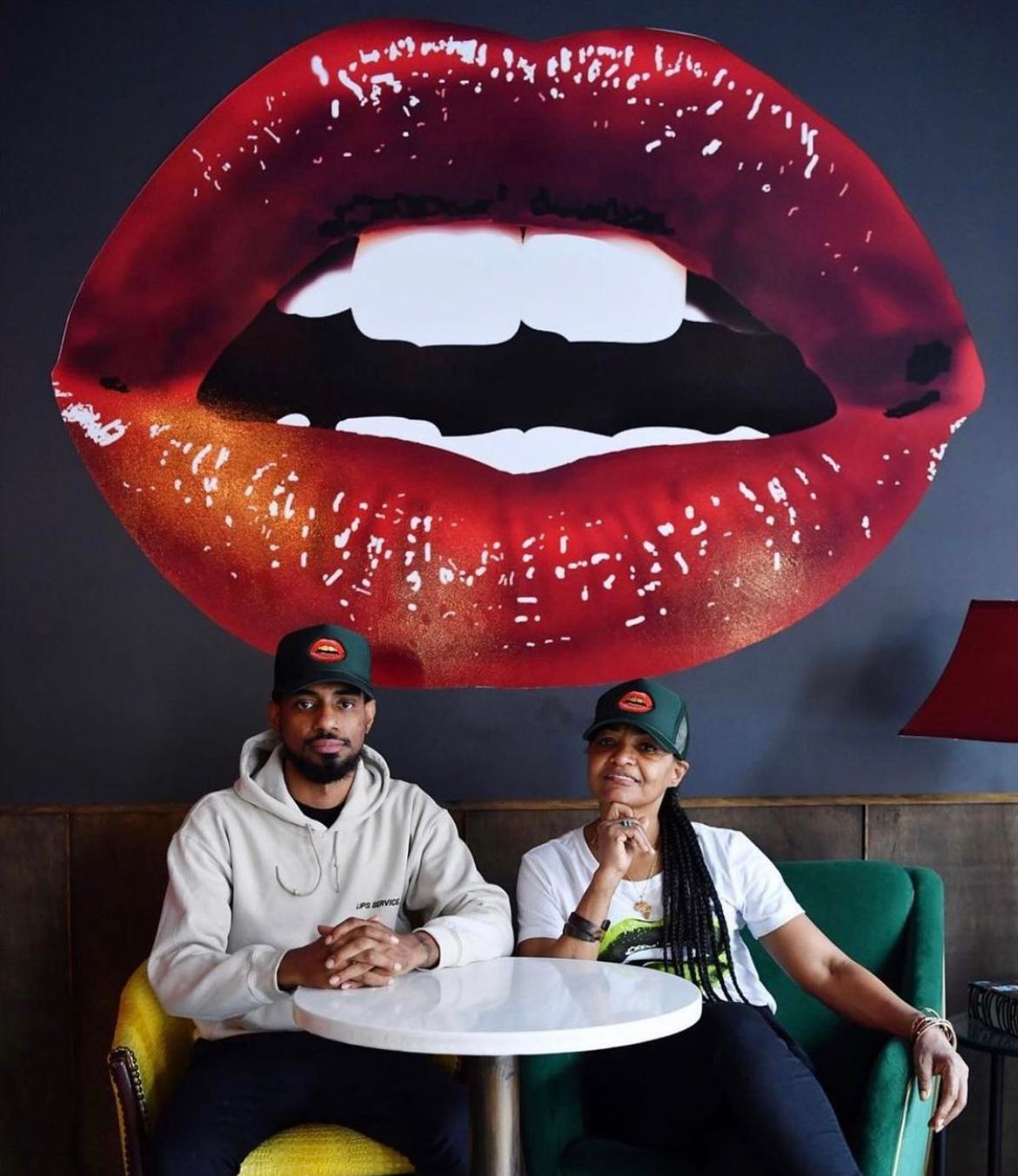 Article continues below advertisement
Whether your grind is on the computer or in a coffee cup, Lips Cafe is Brooklyn's best choice for coffee, community, and culture in East Flatbush.
We caught up with Lips Cafe co-owner, Jamane Weekes, about the business, entrepreneurship, surviving through the COVID-19 pandemic, and plans for the restaurant.
Bleu Magazine: Let's talk about the startup of the restaurant and the concept of the business.
Jamane Weekes: The business was inspired by my late grandmother; she was always into fashion. My mom, Donna, who is the co-owner, has a fashion line, Ethel Fashion, named after my grandmother. The name, Lips, was inspired by my mother's fashion line. She came up
with the Lip Line after the fashion line because we had lip bags and other lip merchandise. My mom also thought of lips after hugging and kissing others when we see them as a form of endearment.
Article continues below advertisement
I thought it was a great brand but I didn't know how to bring it to the forefront. But, then I got into cafes and art galleries and it became my thing. I would visit different coffee shops in Brooklyn and Manhattan and soon I started thinking about the symbolism of people visiting coffee shops. I wanted the same atmosphere for Lips Cafe BK. We were inspired to open the restaurant after my grandma's passing and her love for wanting to do new things. We thought opening a restaurant would be a creative capital transition. My mother and I have always been close and wanted to start a business together for years.
Bleu Magazine: Right before the pandemic, you opened the business but COVID-19 took a shot at a lot of different businesses, including restaurants. How did you guys bounce back from the pandemic?
It was interesting because, in February of 2019, we just started getting our foot in the door. We already knew that it would take time to get a profit from a business and it was pretty slow. But, in February, I started questioning what we're doing as a business, and then COVID-19 hit. COVID gave us a chance to go home for a month to deal with everything and figure out what's working and what's not working. When we reopened after COVID, it was still extremely slow but we changed our menu. It was a big change and the menu change catapulted us into where we are now and trying to go as a business. COVID was our roadmap to helping us get the word out about the restaurant. More and more people started supporting Lips Cafe. People came and we made sure that we gave them a great experience. We are extremely grateful that we received so much support from the community and it really helped us get through the pandemic.
Article continues below advertisement
Bleu Magazine: The pandemic allowed you to refocus and come up with a menu and see what was working and what was not working. Why Caribbean-American food?  Is it because of your own personal background?  Is it because Brooklyn is predominantly Afro-Caribbean? 
Caribbean-American food is what we know and my family is from St. Vincent and it just made sense. We came up with the idea organically.
Bleu Magazine: How do you set yourself apart from other cafes in Brooklyn? 
People come to the restaurant because they are comfortable and we create events where people can use the space most of the time. We didn't open the restaurant solely for monetary gain and the feedback is amazing. I know what it's like growing up in this neighborhood [Brooklyn] and we didn't have too many spaces where we could hang outside of your library or private space. I don't know a lot of cafes that have mixed drinks and food, plus our cafe has diverse products.
Article continues below advertisement
Bleu Magazine: What are some things that you plan to obtain going into 2022?
I would like to create an atmosphere where people can feel more comfortable and just learn from experience about running a cafe while making my dreams come true. So that's kind of what's on the agenda for the year and the upcoming year.