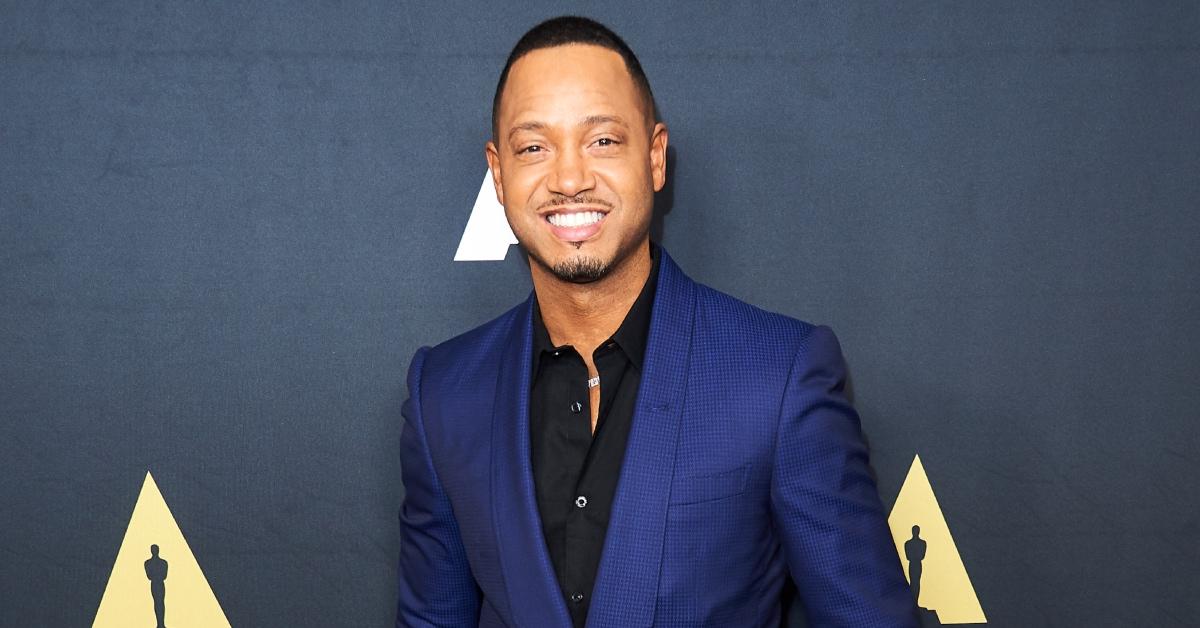 Off-Screen, 'Think Like a Man' Star Terrence J. Helps Young Talent Advance
In between filming major motion pictures and TV shows, Terrence J, star of 'Think Like a Man', is the brand ambassador for AT&T's Rising Future Makers.

By Kent Olden

Jul. 14 2023, Updated 10:09 a.m. ET
Historically Black Colleges and Universities (HBCUs) have provided the world with some of the most prominent professionals in their respective fields since forever and a day ago. Think world-changing activists and advocates like W.E.B. DuBois and Rev. Martin Luther King, Jr., or R&B royalty like Gladys Knight and Toni Braxton. And let's not forget motion picture masters like Spike Lee, Will Packer, and the dynamic duo of sisters, Phylicia Rashad and Debbie Allen.
From sports stars Jerry Rice and Kimbo Slice, to history-making politicians like David Dinkins and Vice President Kamala Harris, HBCU alum have proven themselves forces to be reckoned with while maintaining the legacy of those who came before them, and blazing a trail for those who walked the hallowed halls of their HBCUs after them.
Now, one HBCU grad is paving a way for a new generation of HBCU kids to keep the party going with the creativity for the culture. We're talking about Terrence J.
Terrence J. is a brand ambassador for AT&T's Dream in Black campaign.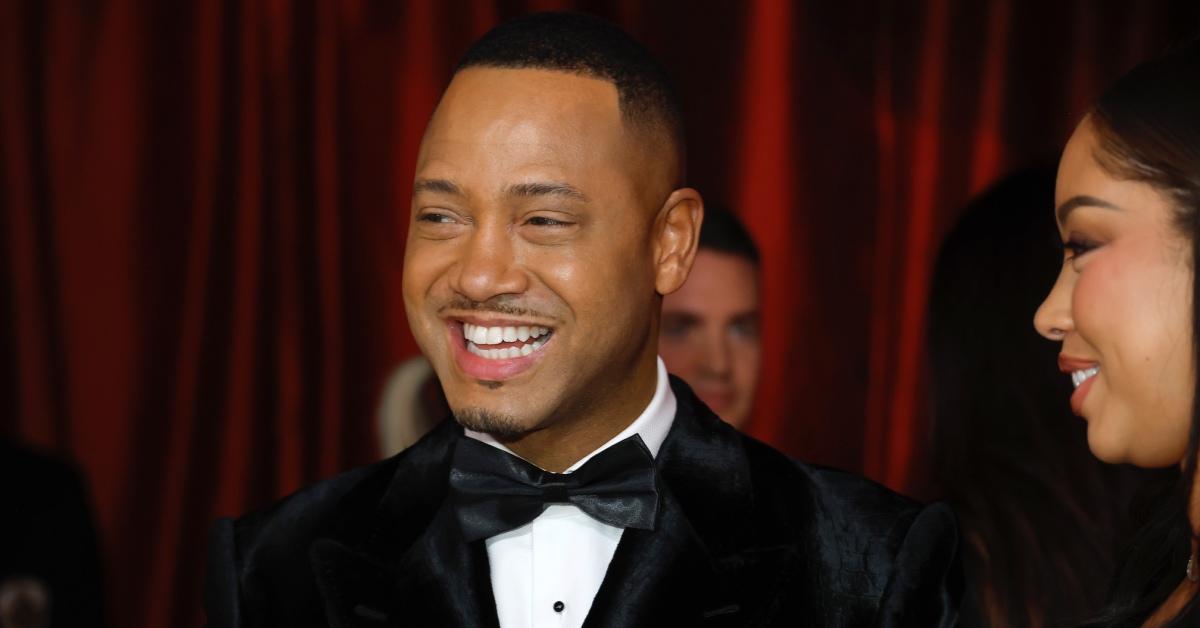 Terrence Jenkins, now a successful actor, producer, and entrepreneur, first caught his big break in entertainment working as the co-host of BET's 106th & Park alongside Rocsi Diaz. While the days of counting down the top 10 hip hop and R&B songs for the week (and watch their corresponding music videos) are long gone, the role helped Terrence get his foot in the door.
Article continues below advertisement
Since then, Terrence J. has gone on to star in major motion pictures such as Steve Harvey's Think Like a Man and Think Like a Man Too. He also appeared in Sparkle alongside Jordin Sparks, Tika Sumpter, and the late Whitney Houston. While you've also seen him in TV series like Hit the Floor, The Game, and Star, now, you can catch him changing lives.
At the end of 2022, we learned that Terrence J. had accepted the role as the brand ambassador for AT&T's Dream in Black campaign, a part of its Rising Future Makers (RFM) Program.
While it may be the motto of Clark Atlanta University, "I'll Find a Way or Make One" is the story of every HBCU student, alum, and Black person who has ever dared to dream a dream of any kind. Rising Future Makers is making sure that those dreams become realities.
Article continues below advertisement
What is the AT&T Rising Future Makers, Dream in Black campaign?
"The Rising Future Makers Program pinpoints and highlights 25 of the best and brightest coming out of HBCUs," says Terrence J. "It gives them a platform; it gives them access to resources. We work with them and give them mentorship opportunities, and I just love AT&T's commitment to our community and this program that spotlights our rising future."
Article continues below advertisement
Aa graduate of North Carolina A&T State University himself, Terrence J. takes great pride in being the face of Rising Future Makers. But his involvement reaches far beyond what's on the surface.
Article continues below advertisement
"When you go to an HBCU, there's a certain pride that comes with it. There's a certain [level of respect] that we have for each other and our alma maters," he says. "For me to now be in this position where I can really help and give back and try to give the same opportunities to young people that were given to me is a dream come true, so I'm so excited to be an ambassador for this program and to get to work with these talented young people!"
With such an impressive inaugural class setting the standard for its successors, Rising Future Makers is excited to take in its next cohort of global changemakers and watch how their talents and treasures ignite the world. "AT&T has a focus on the digital divide: getting the right bandwidth, getting the right infrastructure, getting the right devices into our communities to make sure that there's no disadvantage," Terrence explains.
Article continues below advertisement
"When you meet these young people and you see how they use the technology; you see their ideas and how expansive they are, you see that they're well beyond what I was thinking, and I was imagining when I was in college! These young people are trying to take over the world, and I'm excited to be in a position where I can hopefully help put them in the direction to do so."
Article continues below advertisement
Rising Future Makers gives talented young people 'the fuel to keep going,' says Terrence J.
In this world where cultural integration in the corporate suite is now the norm, AT&T has placed a magnifying glass on the magnitude of mentorship. It's the springboard to success for many HBCU grads, and the RFM alum can see it firsthand. "These young people coming out of college need mentorship, right? They need to be able to touch the executives and be in different places; they need that guidance," the actor says.
"Every internship and externship, every mentor that I had helped push me in the direction of my dreams. Getting that recognition from a big company like AT&T will help when it comes to job placement or starting a business for these students." He added, "But the biggest thing, like when I first started auditioning, I got told, 'No,' 100 times.
Article continues below advertisement
When you get told, 'No,' and you get people telling you you're not good enough for something, it can bring you down a notch. Being selected for RFM can really give these students the fuel to keep on going."
Article continues below advertisement
Also a member of Omega Psi Phi Fraternity, Inc., Terrence discusses how his Divine Nine experience shone a light on the importance of networking and how it ties into Rising Future Makers. "There have been so many times in my career where I've gotten a big gig or hosting and a casting director would come to me and say, 'By the way, ROO to da Bruhz!' There are so many people looking out for you that you may not even know about."
Terrence continued, "Being a part of the Divine Nine has helped me in my career, and this type of experience for these students is going to connect to the best and brightest on other campuses." The Divine Nine is an organization that houses "nine black Greek-letter organizations," per The Ohio State University.
Lori Harvey named as one of AT&T's Dream In Black 2023 Black Future Makers.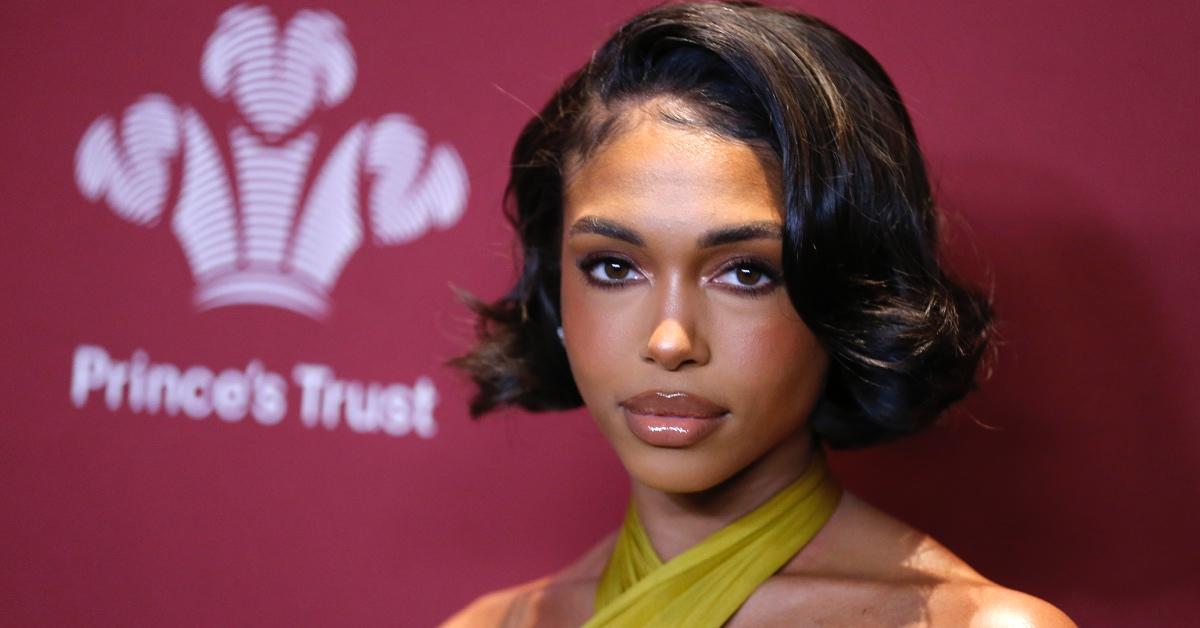 While AT&T is continuously working to recognize young talent through its Dream in Black Rising Future Makers program, it's also shining the light on activists, artists, and entrepreneurs within Black communities. The multinational telecommunications company announced its roster for its 5th class of Black Future Makers, and we're sure you'll recognize many of the names.
Among them include Lori Harvey, Lance Gross, Big Sean, Javicia Lesie, and Pretty Vee to name a few.