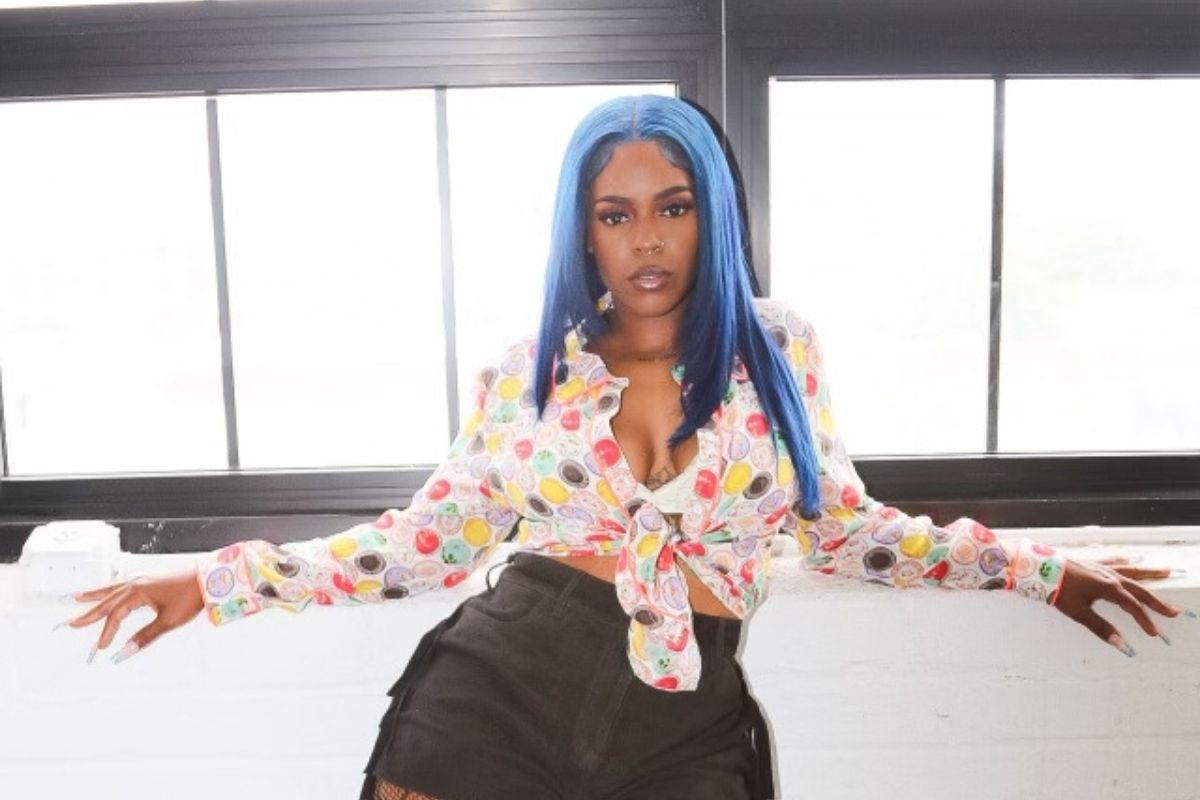 Meet bleulilbaby — R&B's Next Leading Star
New artist bleulilbaby is adding her own smooth flare to R&B. She talks new single 'pride,' growing up in a small town, and more!

By Justin Wallace

Jul. 6 2023, Updated 9:13 a.m. ET
When it comes to artist bleulilbaby, she makes sure her presence is felt — from her electric blue hair to her smooth vocals. But the up-and-coming artist is more than her unique style but has a unique sound to boot.
With bleulilbaby's new single, she proves she's definitely an artist to watch. Interested in learning more about the rising star? Explore who she is and give her new single "Pride" a listen.
What was bleu's upbringing like?
Born in a small town minutes outside of Philadelphia, bleu recalled 'music always being played.' For her, it was more than just music being played in the house — "Growing up, music gave me a safe place," she said.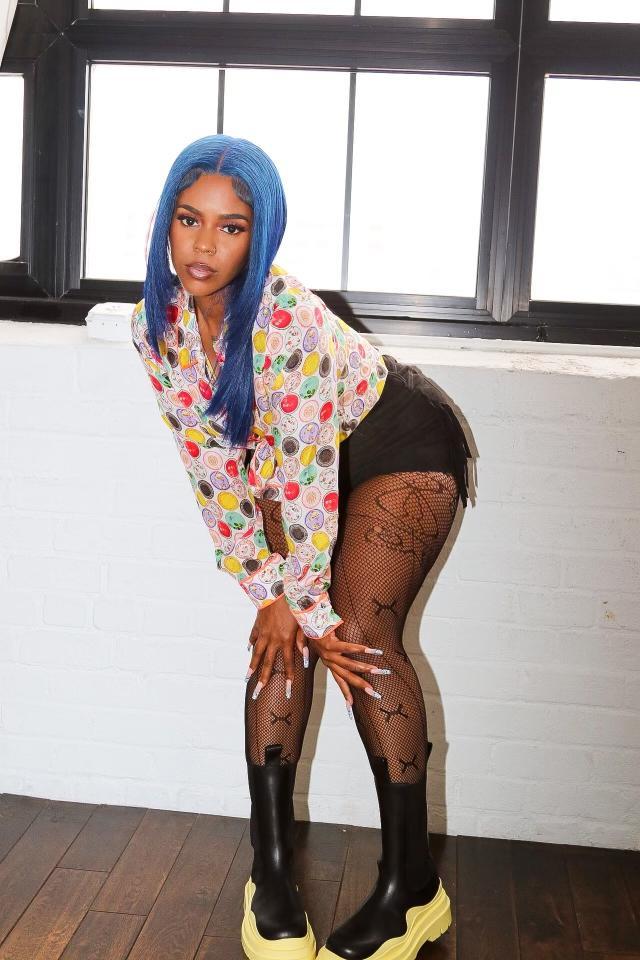 Raised as an only child, bleu described being sheltered due to her bad temper. "I didn't talk much growing up...for me, I was always going through life's obstacles trying to figure it out for myself."
Instead of the world deciding her path, bleu took the matter into her own hands, pursuing music. Early on, she would participate in talent shows, belting Mariah Carey's songs while crafting her music.
Article continues below advertisement
Evolving as an artist, bleu decided to join a wedding band, where her artistry started to flourish as she was taught to think on her feet. "It's almost like I can sing anything...I've sung songs in different languages!" Being a part of a band, she always felt ahead performance-wise.
Raised by a single parent, bleu's mom always taught her how to be independent. Even though she was a part of a group where her colleagues felt more like family. bleu always had the desire to chase a solo career. Taking a hiatus from music, she spent some time in London before making her way back home, focusing on her career. Coming back home gave bleu the push she needed.
Article continues below advertisement
How did bleu get her stage name?
Besides her hair being blue, bleulilbaby came up with her unique stage name while being a part of her band. Her manager then told her to pick a color as a code name, and she chose blue.
"He started calling me blue...from there; I just told everyone my name is blue so they won't forget." Even though her time came to an end with the group, everyone still called her bleu.
How did bleu get famous?
Beginning her journey as a solo artist, bleu started to build a fan base through social media. It's on Tik-Tok, where she garnered a huge fan base showcasing her talents by promoting her covers and infectious personality. Gaining over 1.4 million followers on Tik-Tok alone, bleu hit her local music circuit taking part in open mics and building her own organic buzz in person.
Article continues below advertisement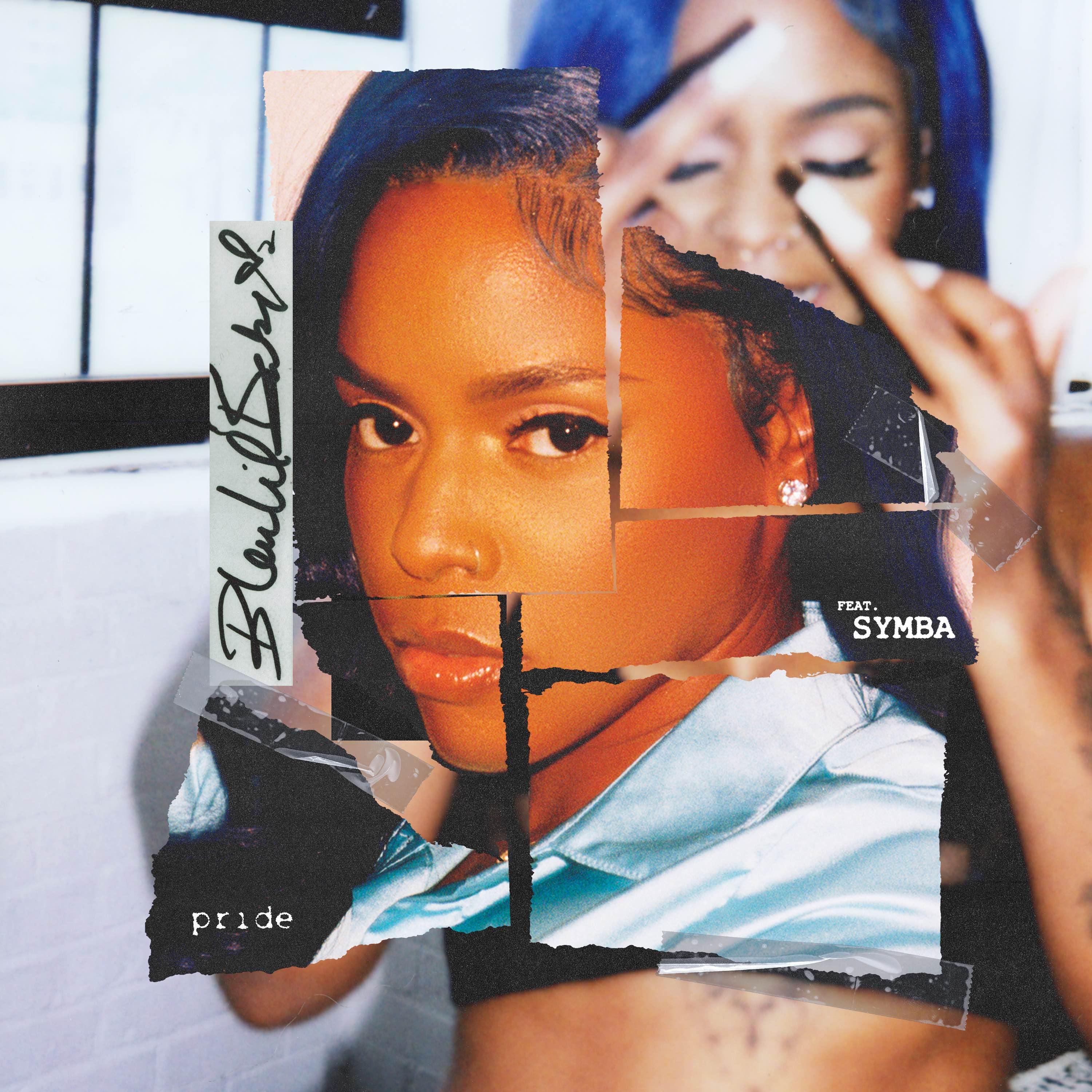 As her buzz grew within the NJ/PA scene, bleu's music reached a longtime friend, music executive Donnie Meadows. "I knew Donnie for a while...for my music to catch his ear was something special." Long after meeting up with her longtime friend, she inked a deal with Mass Appeal Records.
Article continues below advertisement
At her new home now, bleu is ready to give her fans an experience of a lifetime. "Music has allowed me to figure out how to navigate my feelings because I've always struggled with expressing myself." bleu wants her sound to be remembered as a soundtrack of life through love, lust, situationships, and heartbreak.
What is bleu's new single about?
A week ago, bleu released her latest single, 'Pride' featuring Symba. The single comes from life experiences; she described 'pride' being the main reason relationships clash. "Especially for women..when we're feeling our partner, we sometimes try to shut that feeling down due to us giving our heart and being let down."
Article continues below advertisement
Pride is a safe place for individuals to not completely give themselves up. The song for bleu is the beginning of scratching the habit of not trusting people and being afraid of loving somebody or being loved.
As she continues her path, bleu is not done just yet! She is excited for fans to hear her new project dropping this summer. Be prepared to hear more from bleu as she gears up to release more music!