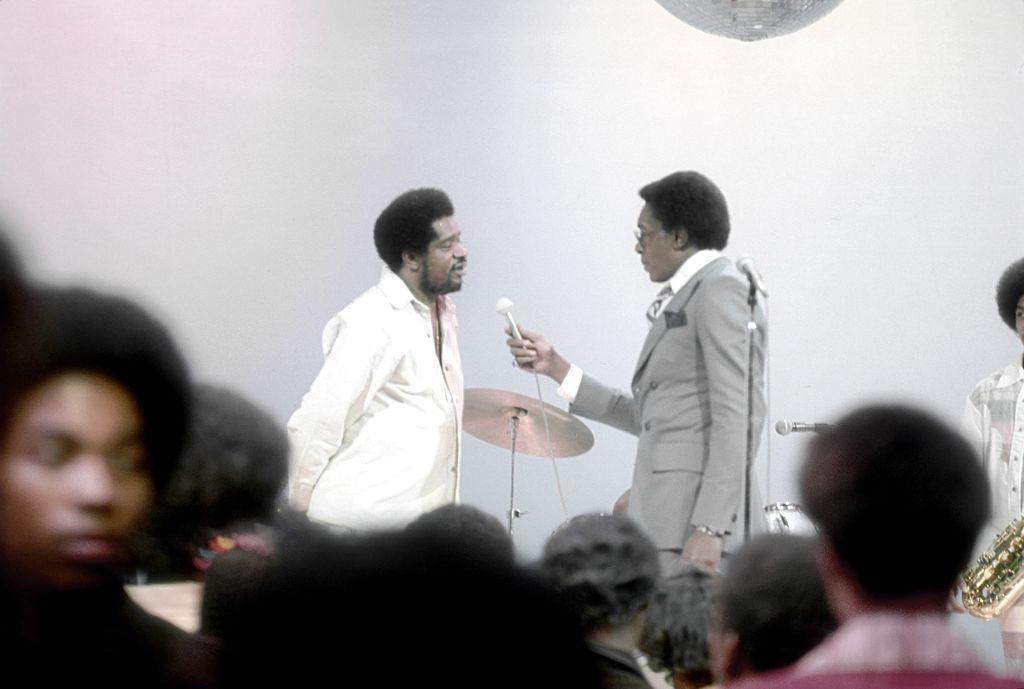 Careers That Took Off — Celebrities Who Got Their Start on Soul Train
Soul Train was a revered television show that introduced the world to some of the most renowned artists. Here are some entertainers who started on the show.

By Sughnen Yongo

Aug. 24 2023, Published 3:30 p.m. ET

Discover Proudly Amplifies Diverse Voices
Throughout its illustrious 36-year run, this cultural phenomenon hosted many mesmerizing performances centering on the rich artistry of R&B, soul, and hip-hop performers. The visionary behind this groundbreaking series was Don Cornelius, who not only conceived the idea but also graced it with his charismatic presence as the esteemed host and dedicated executive producer, a role he embraced passionately for an extended period.
Soul Train's impact on American music and popular culture undeniably left a mark on generations of music enthusiasts and artists alike. Its journey of celebrating diversity and fostering artistic expression endures as a timeless legacy, making it an iconic part of television history. Here are some celebs who got their start on the show.
Article continues below advertisement
Nick Cannon
Nick Cannon, the charismatic and multi-talented entertainer, embarked on his journey to fame at the tender age of 15 through his appearances on Soul Train. Even then, his magnetic charm and boundless energy impressed audiences and his peers alike; little did they know that this young teenager would become a household name, conquering the realms of acting, music, comedy, and television hosting.
Jody Watley
Similarly, Jody Watley's beginnings as a dancer on Soul Train paved the way for her stellar rise in the music industry. After honing her craft on the iconic platform, she made a triumphant return to the show, this time not as a dancer but as a singer with the group Shalamar. Her melodic voice and commanding stage presence caught the attention of millions, leading her to forge an extraordinary solo career.
Article continues below advertisement
Jermaine Stewart
Long before Jermaine Stewart emerged as an icon, who serenaded the world with chart-topping marvels like "We Don't Have to Take Our Clothes Off," he had kicked off his journey to stardom as a dancer on the iconic Soul Train during its nascent days. As fate would have it, Stewart's talents transcended the dance floor, and he soon lent his captivating voice as backing vocals and showcasing his skills as a dancer for the sensational group Shalamar.
Fred Berry
In a time when the electrifying rhythms of Soul Train ruled the airwaves, Fred graced the early episodes of the legendary show in Chicago, dazzling audiences with his exceptional dance prowess. A luminous path awaited him as he skillfully wove his way into the heart of the Los Angeles break-dancing milieu, earning a coveted spot among the renowned Lockers. This dynamic dance crew even had the privilege of gracing the revered Saturday Night Live stage.
The author's content and opinions have not been pre-reviewed, approved or endorsed by Discover.