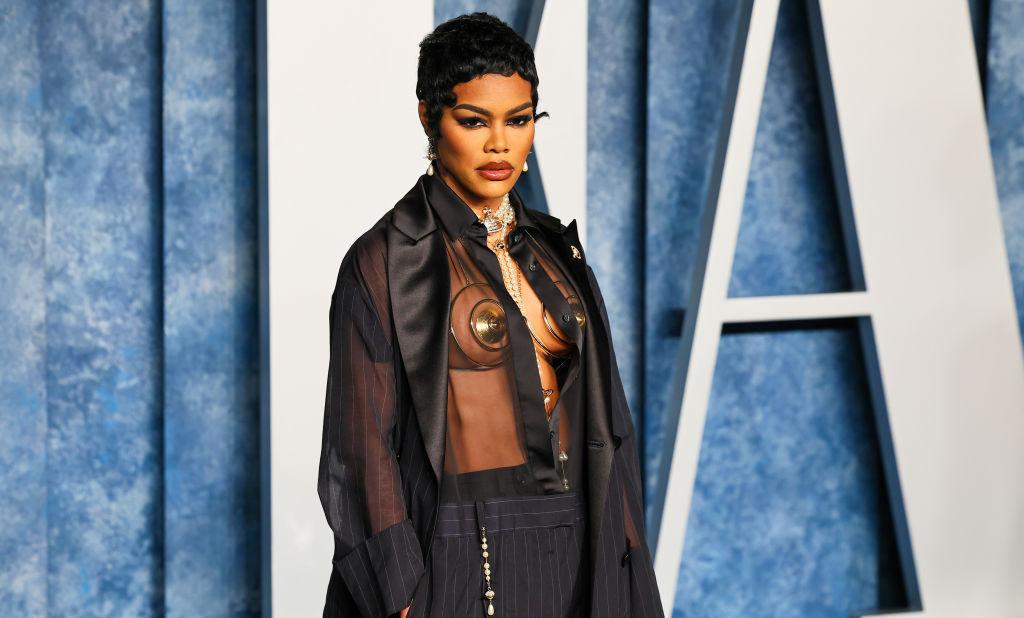 Is Teyana Taylor a Nepo Baby? Unraveling the Star's Family Ties
Is there anyone in Teyana Taylor's family that justifies her being a "nepo baby"? Here's what we know about her ascent into the entertainment industry.

By Sughnen Yongo

Sep. 12 2023, Published 6:50 p.m. ET
Teyana Taylor has taken the entertainment world by storm with her incredible talents and undeniable charisma. From her music career to her iconic appearances in music videos and movies, she's made a name for herself that's hard to ignore. But as with many stars, questions about her background and connections often arise. Let's dive into the intriguing question: Is Teyana Taylor really a nepo baby?
What is a nepo baby?
The term "nepo baby" is often disapprovingly thrown around in showbiz circles. It refers to individuals who gain success in the industry due to their family connections, particularly when they have famous parents or relatives. "Nepo" is short for nepotism and when it comes to Teyana Taylor, there are questions about whether her ascent in the entertainment industry was due to merit or connections.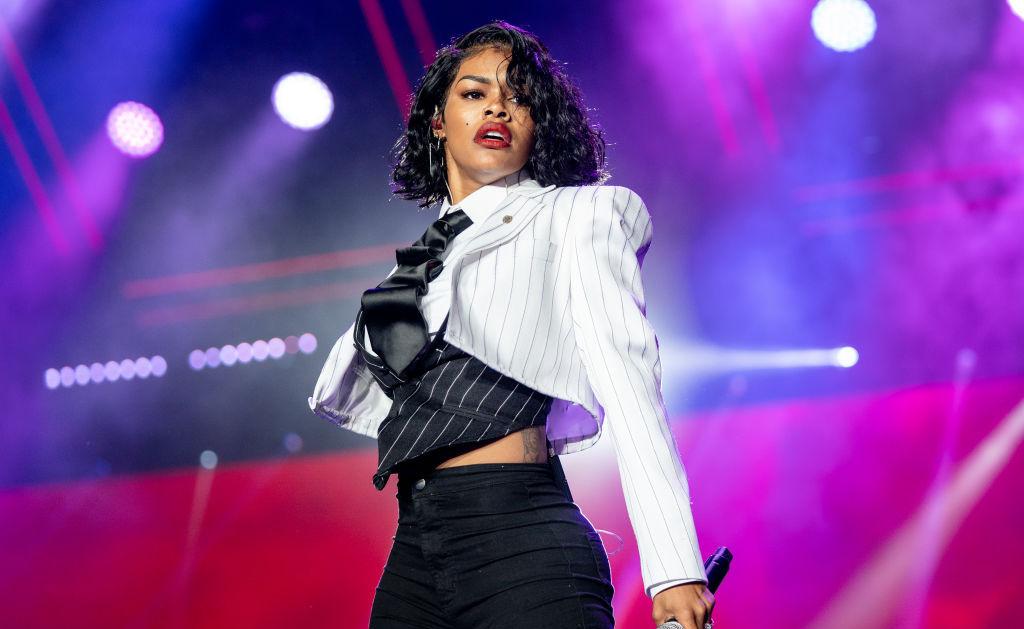 Article continues below advertisement
What was Teyana's early life like?
Born in Harlem, New York, Teyana Taylor's journey to fame had humble beginnings. She grew up in a close-knit family, but her parents were not A-list celebrities or Hollywood moguls. Her mother worked in the fashion world and raised her as a single mother in New York City. Long before her memorable appearance on MTV's My Super Sweet 16, Teyana Taylor was already a seasoned talent show competitor, beginning her journey at the age of 9.
Notably, she once graced the stage of the Apollo Theater National All-Stars talent search, even though she did not win in the competition. However, it's safe to say her success didn't hinge on winning that contest, as she went on to achieve stardom on her own and caught the attention of several bigwigs along the way.
Article continues below advertisement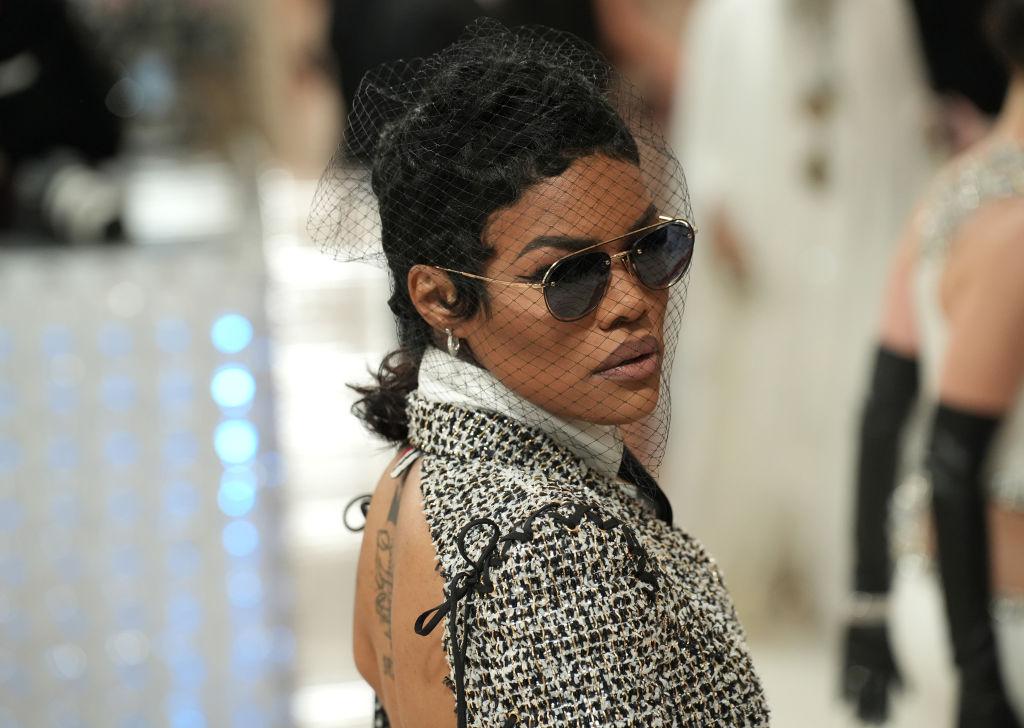 How did Teyana get into music?
Teyana's foray into the music world began in 2005 when she sealed a deal with Pharrell Williams' Star Trak Entertainment label. Following that, she became the choreographer for Beyoncé's "Ring the Alarm" music video. Before her 2008 debut single "Google Me," she made her iconic MTV My Super Sweet 16 appearance, which has come up quite a bit when people analyze whether she's a nepo baby.
Article continues below advertisement
In quick succession, she made uncredited guest appearances on Kanye West's tracks "Dark Fantasy" and "Hell of a Life" from his acclaimed album My Beautiful Dark Twisted Fantasy. Kanye later tapped Teyana to join his label, GOOD Music. Her debut studio album, VII, released in 2014, showcased her singing abilities and established her as a force within the R&B genre.
Teyana has caught wind of the rumors over the years and even addressed the accusation in Interview Magazine, saying, "I've seen all these tweets like, 'That's crazy. I never knew Teyana was a nepo baby,' and I'm like, 'Tell me who my celebrity parents are?'" she replied, referring to her mother Nikki Taylor, who works in the fashion industry. "Let's be clear. My mom was literally a workaholic; she worked her a*s off to make sure I had everything that I needed."
Article continues below advertisement
What is Teyana's net worth?
According to Celebrity Net Worth, Teyana's net worth is a staggering $5 million. Thanks to her work as a music artist, actor, choreographer, and director.
Article continues below advertisement
Teyana Me Shay Jacqueli Shumpert
Actress, singer, dancer, model, choreographer
Teyana Taylor is a multifaceted artist known for her artistry, captivating dance moves, and dynamic presence. From her early beginnings in the entertainment industry to her chart-topping albums and film roles, Teyana has become a true force in music and beyond. With a passion for creativity and a unique sense of style, she continues to push boundaries and inspire fans worldwide.
After leaving Pharrell's Star Trak label without releasing an album, Teyana Taylor went independent, dropping her first mixtape, "The Misunderstanding of Teyana Taylor," in 2012. She later inked a joint-venture agreement with Kanye West's GOOD Music label, which led to many other musical features and opportunities with artists like John Legend, Cyhi the Prynce, Malik Yusef, and Travis Scott, among others.