J. Cole's Dreamville Music Festival Is a Dream Come True
Every spring, music lovers far and wide attend J. Cole's renowned Dreamville Festival in North Carolina, but what exactly is the festival all about?

By Sughnen Yongo

Aug. 24 2023, Updated 1:44 p.m. ET

Discover Proudly Amplifies Diverse Voices
Great business ideas are often hard to come by and sustain, but J. Cole hit the music jackpot when he launched the Dreamville Music Festival in 2019, a vibrant celebration of music and unity taking center stage.
Hosted by the renowned rapper, and his record label, Dreamville Records, this annual music event brings together music enthusiasts from all walks of life to immerse themselves in a day filled with electrifying performances and shared moments of connection.
As the sun rises on the day of the festival, excited crowds gather at the gates, eager to experience the musical magic and creative energy that awaits them.
Never been? Or just interested in knowing more before buying tickets? Here is everything you need to know about the Dreamville Music Festival.
First, what type of music can you expect at the Dreamville Festival?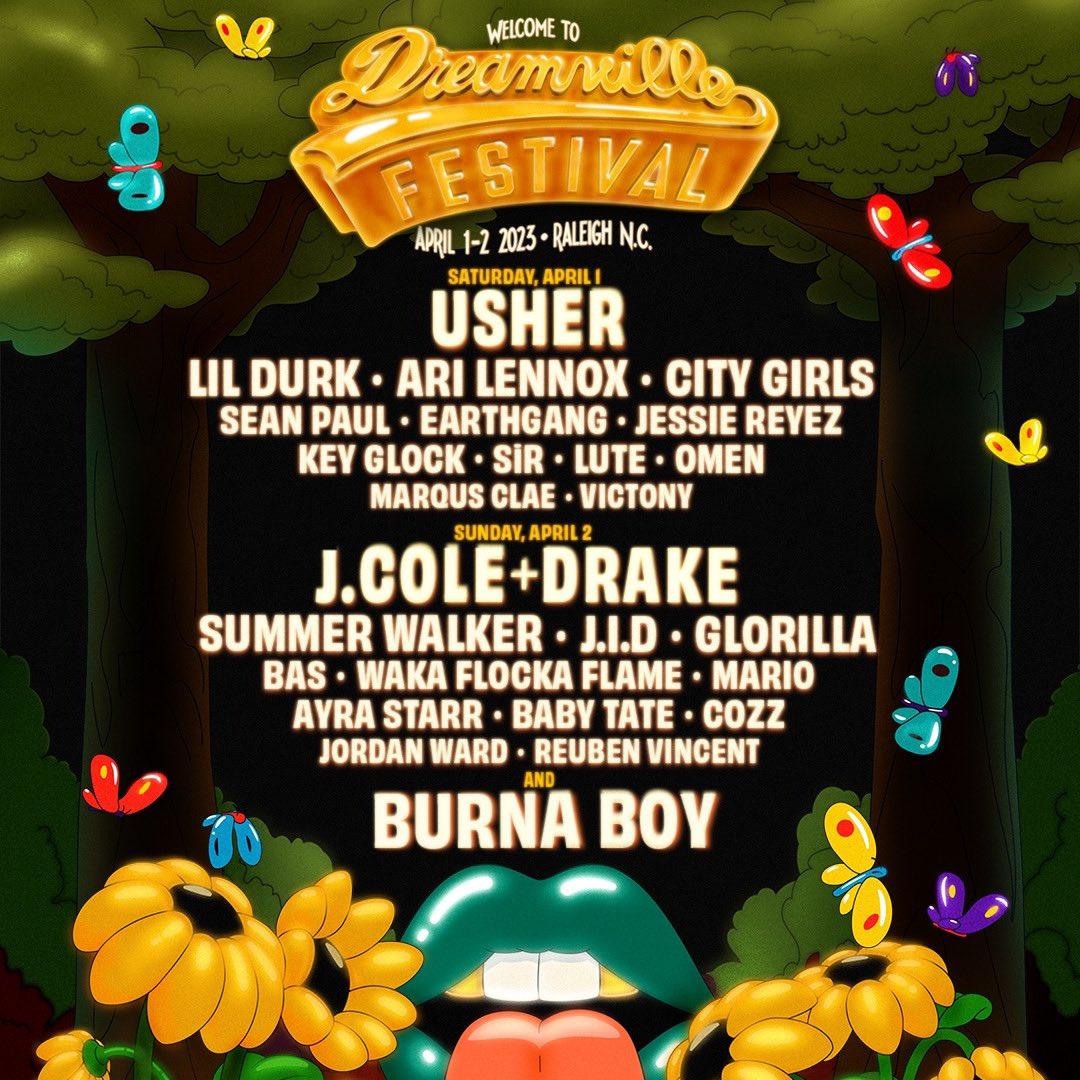 The annual extravaganza is an exciting event that resonates with the core values of community, creativity, and diversity. Held in the sprawling city of Raleigh, N.C., the festival showcases an eclectic lineup of both established artists and rising stars representing various genres and cultural backgrounds.
From hip-hop and R&B to soul and Afrobeats, the musical offerings cater to all tastes, transcending barriers and bridging gaps between different demographics.
Article continues below advertisement
Past performers at Dreamville have included Usher, Sean Paul, Drake, Burna Boy, and T-Pain.
"Cole always wanted to do it," Dreamville Records president Ibrahim "Ib" Hamad told Billboard of putting together the music festival. "Cole is from here, and the Dreamville brand started from North Carolina, and it made sense. But we always said this was just a great market. So to be able to be the first to have something like this is incredible."
Article continues below advertisement
How much are Dreamville tickets?
In 2023, Dreamville concert-goers had the opportunity to choose from different ticket tiers, that ranged in price including: General Admission packages ($249), General Admission+ packages ($499), Junior Varsity VIP packages ($749), Varsity VIP packages ($999), and Most Valuable Player VIP packages ($1,499).
However, due to the growing popularity, those ticket prices may change.
How long does Dreamville Festival last?
Although the event started out as a one-day extravaganza, it soon expanded to a two-day event, following the growing demand, drawing in even larger crowds from across the United States.
In fact, one of the festival's executives alluded to this growth in 2023.
Article continues below advertisement
"Dreamville Festival wants to keep growing and building off the success of the expanded two-day event last year. Our team is excited to reunite with our Dreamville family from around the world next spring," said Dreamville Festival President Adam Roy in a statement. "Day ones, JID fans, Ari fans, music fans, everyone is welcome. Consider this your personal invite. Come through, you won't want to miss Dreamville 2023."
Past Dreamville Music Festival goers share their reviews on social media — and they are raving.

Still not sure whether you want to attend? Just check out what festivalgoers have said about Dreamville before making your decision.
"It's worth it bro honestly the only issues I had with the event was leaving was a little crazy and not well done but other than that amazing," one person wrote on Reddit before another added, "It was lit, super packed but a good time for sure. I would say it's worth the flight."
A third chimed in, "I know it was only a few months ago, but I'm ready for Dreamville Festival again OK…"
Sign us up!
The author's content and opinions have not been pre-reviewed, approved or endorsed by Discover.