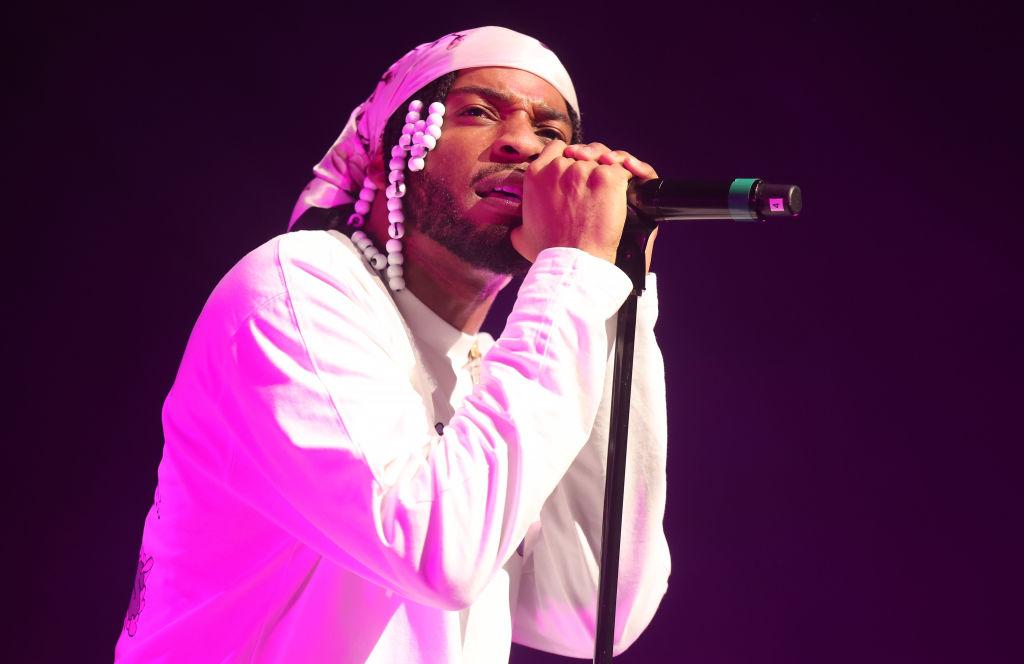 Who Is Armani White? Learn More About the "Billie Eilish" Rapper
Armani White is a rising hip-hop sensation whose songs have been generating a buzz online. What is he up to these days, and what is his story? Here's what we know.

By Sughnen Yongo

Sep. 5 2023, Updated 3:21 p.m. ET

Discover Proudly Amplifies Diverse Voices
By now, you have probably heard of the talented rapper Armani White, who hails from the bustling city of Philadelphia. He is also responsible for songs like "Billie Eilish" and "Goated." Armani White, born Enoch Armani Tolbert, has continued to make a name for himself with his distinctive sound and authentic approach to storytelling. Here is what we know about him.
At first glance, Armani might have seemed like just another young artist trying to make it big in the industry in the beginning; however, a closer look reveals that he is more than just a musician — he's a storyteller who uses his art to connect with his audience on a personal, authentic level. Armed with a unique blend of hip hop, R&B, and soul influences, which he calls "happy hood music," Armani's music has resonated with a wide range of listeners, blurring the boundaries of genre.
Armani White's 2015 track, "Stick Up," quickly catapulted him into the limelight, establishing his presence within the music world as a talent to look out for. His star shone even brighter when he was featured on MTV Wrap-Up as an "Artist to Watch in 2015." Following his initial success, he collaborated with well-known names like Big Sean, GoldLink, and Big K.R.I.T.
Article continues below advertisement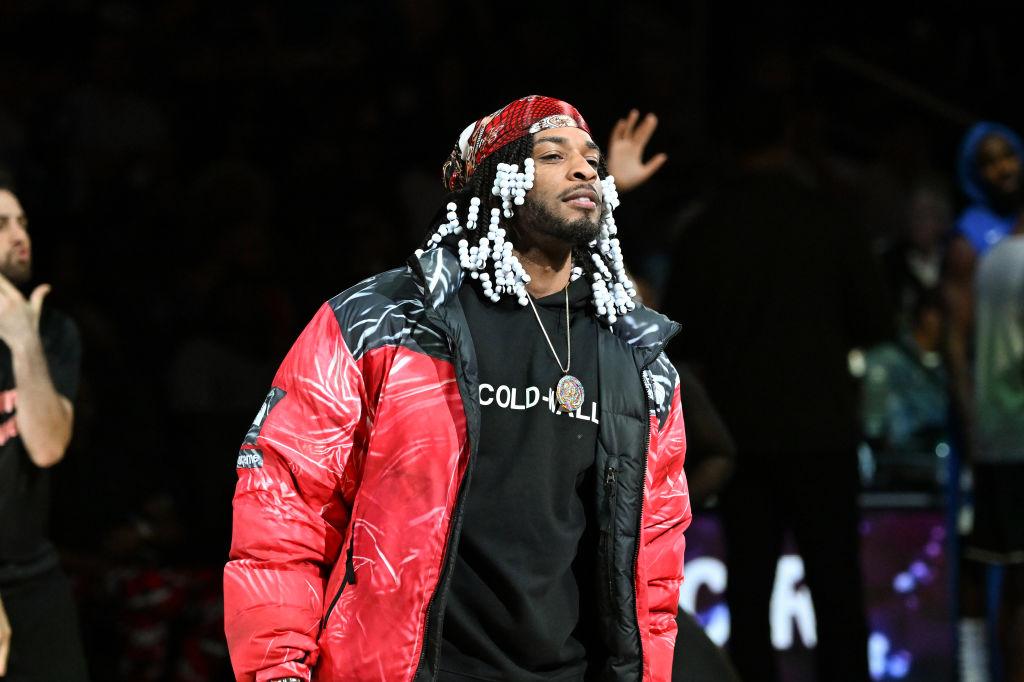 In 2018, he joined the Made in America Festival lineup and was named a "Tidal Rising" artist by hip-hop icon Jay-Z. Recently, his song "Billie Eilish" has been trending, and it caught the attention of Billie herself, who acknowledged the song and even invited Armani to perform it on stage with her.
"I wish there was some big, elaborate story, but we were talking about what times we're getting to the fest, and she just had the idea," Armani said. "Of course, I wasn't saying no to that."
Article continues below advertisement
What happened to Armani White?
In 2020, Armani's home caught fire, and to compound matters, he and his brother were accused of arson. In his five-track EP Things We Lost In The Fire, he talks about the tragic loss he endured in two house fires, one as a child and another as an adult. He also touched on the loss of his father, how it affected him, and the loss of other family members.
Article continues below advertisement
Is Armani signed to a record label?
When Armani kicked off his career, he was independent, but after his career continued to climb, he was tapped by Def Jam and has been going nonstop since. His recent album, Road to CASABLANCO, features renowned artists like Busta Rhymes, A$AP Ferg, and Fivio Foreign, among others.
Article continues below advertisement
What does Armani's 'Billie Eilish' mean?
Armani first posted a snippet of his hit song Billie Eilish to his TikTok account in early 2022. The song quickly went viral but got delayed to release because he had sample N.O.R.E and Pharell's "Nothin," which needed to get cleared.
"Between my team, we all had different relationships around Noreaga and Pharrell — those are the people we had to go through to get it cleared," Armani told Billboard. "But I didn't even know how to clear a record in the first place."
A lyric in Armani's "Billie Eilish" goes:
"B—-, I'm stylish/Glock tucked, big T-shirt, Billie Eilish!"
The lyric refers to the singer's baggy shirts, which she often rocks on and off stage, and underscores the act of concealing a gun.
So far, Armani has continued to generate a buzz, and we can't wait to see what is next for him on the charts.
The author's content and opinions have not been pre-reviewed, approved or endorsed by Discover.