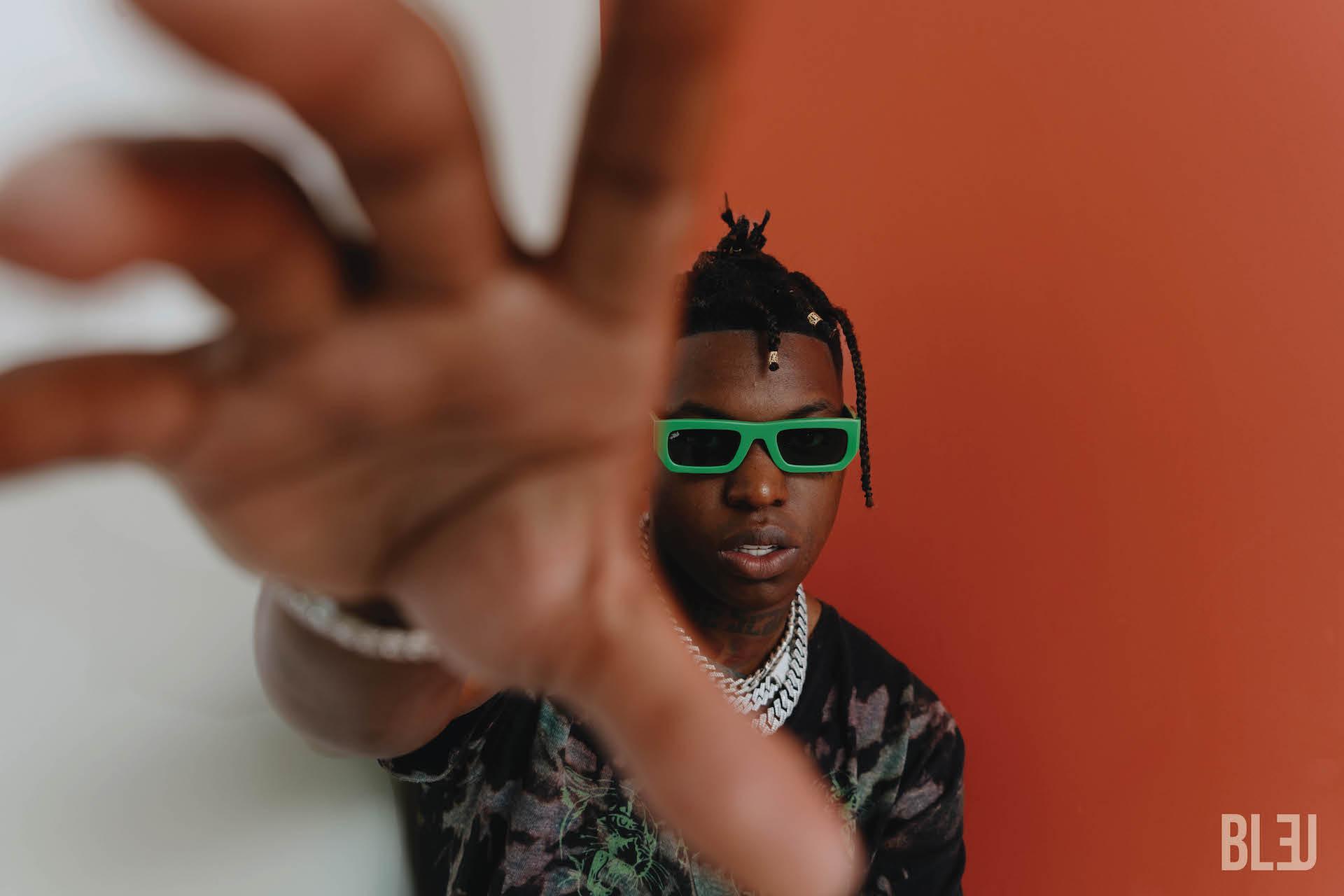 To Infinity and Beyond With The Moon Boy Known as BLEU
Long before a cosign from Boosie and Drake, rapper Jeremy Biddle bka BLEU was designing his own style of music in his hometown of Mobile, Ala.

By Bleu Magazine

Jul. 12 2023, Updated 9:57 a.m. ET
It's minutes before call time with one of the most celebrated artists of this generation — BLEU.
As the crew hustled to fulfill any last-minute setups, the overall vibe on set was a bit more laid-back compared to other cover shoots. A black SUV pulls up at 1:30 pm with our cover star inside.
His punctuality demonstrated his professionalism and set the tone for the day. Outside of being one of the most creative music artists to date, he is a husband, a father of three, and is all about his business. This shoot was business, as usual.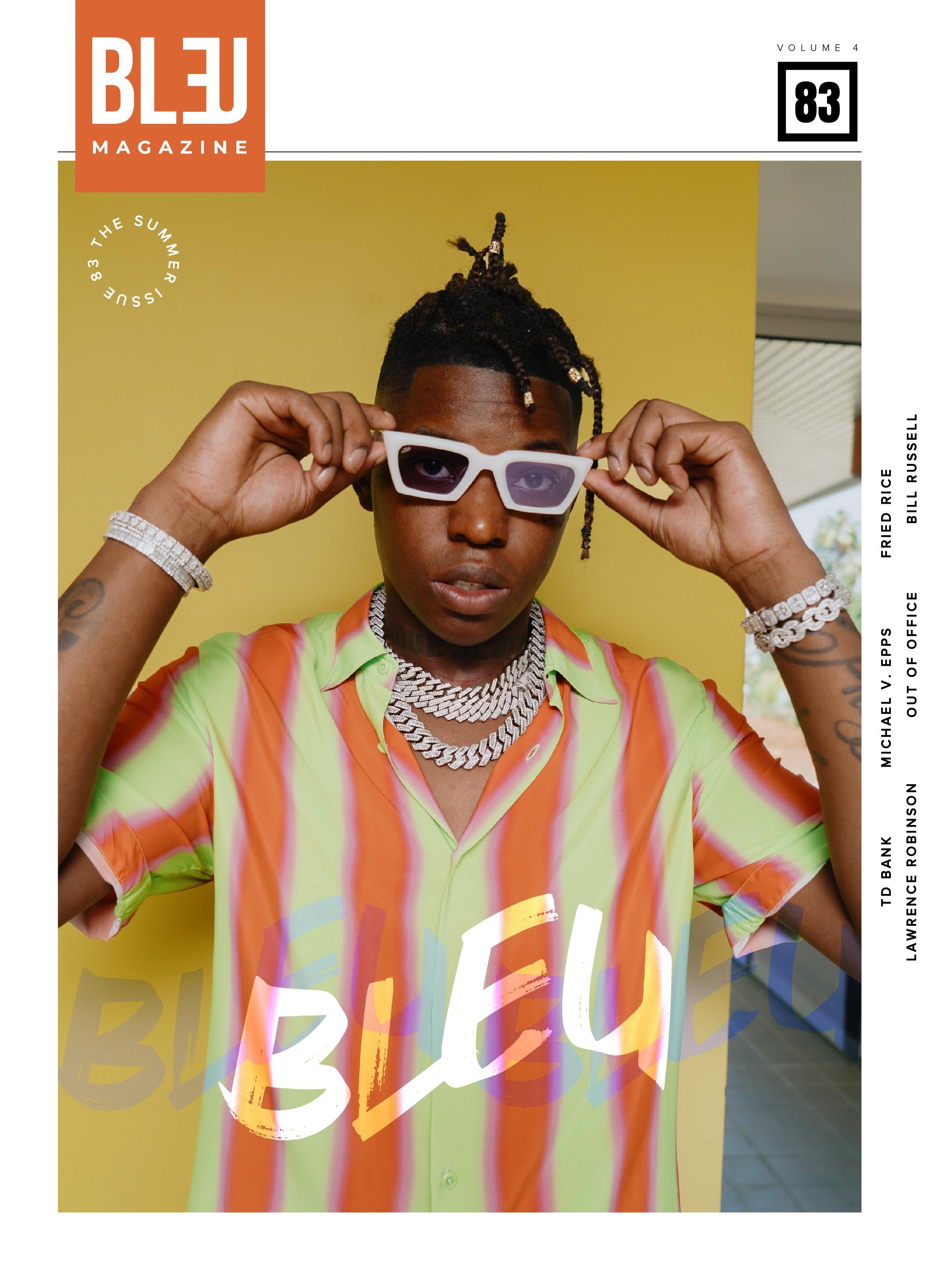 Sporting black denim and a black tee; the diamonds glistening from his chains and bracelets made for the perfect accents to his otherwise relaxed look. Surrounded by his security, a few of the homies, and Teldrick, his manager and best friend.
His circle is tighter than the melodies he sings on the hit singles we all love. He greets everyone with an infectious smile and though living on the high side of life, he remains grounded - anchored by the very roots keeping him humble.
Article continues below advertisement
Racks of designer fashions, footwear, and accessories await his selections and he gravitates towards pieces that reflect the megastar he is becoming. His eye for detail and "fly shit" is just as precise as his ear for great music.
After a quick fitting, he heads over to his barber, while the crew gets ready for the first look. His star power is eminent and our job was to capture it.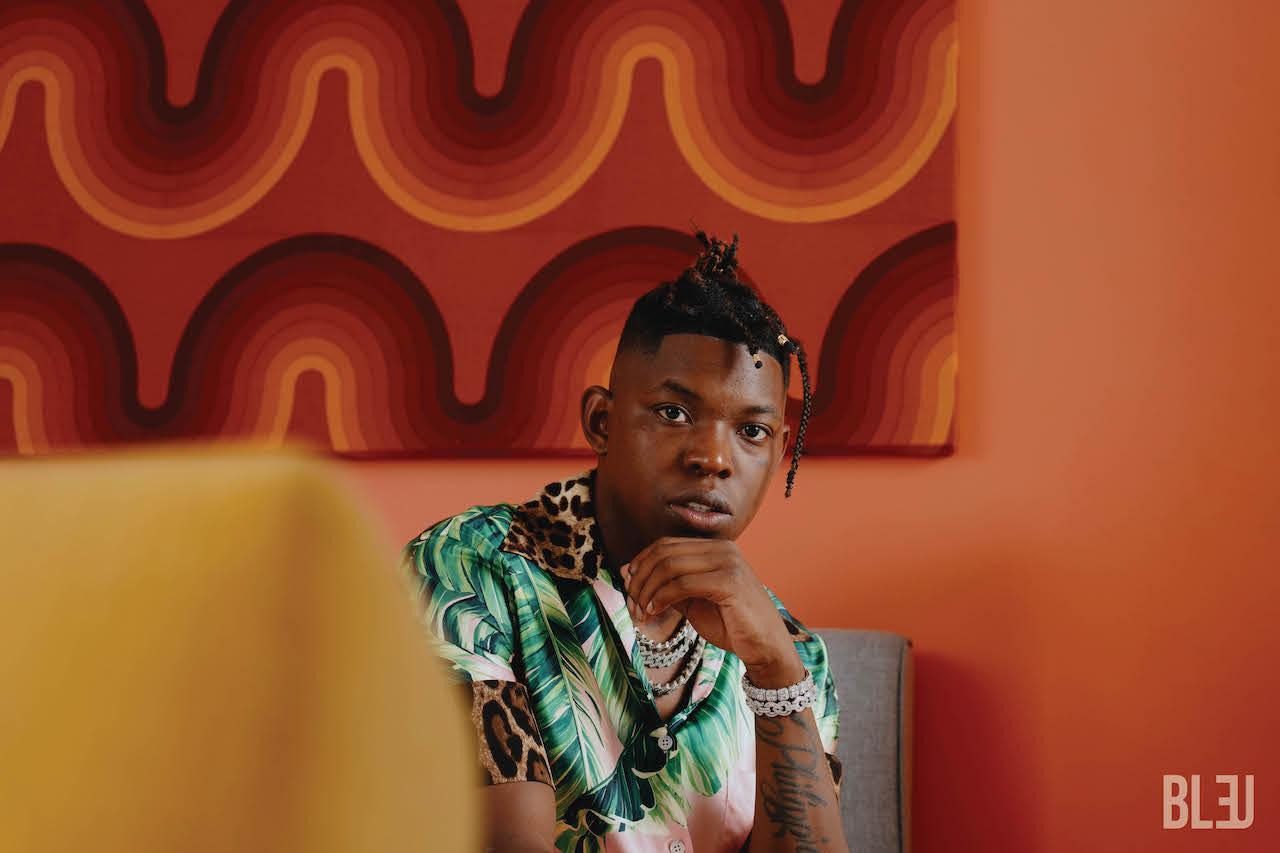 Article continues below advertisement
His love for music first began with his father.
"Music was always in me. My dad made music," BLEU shared. "He helped me get comfortable performing in front of people. He was a big influence because I watched him do it all — from playing the drums, to singing. I started writing my own music young."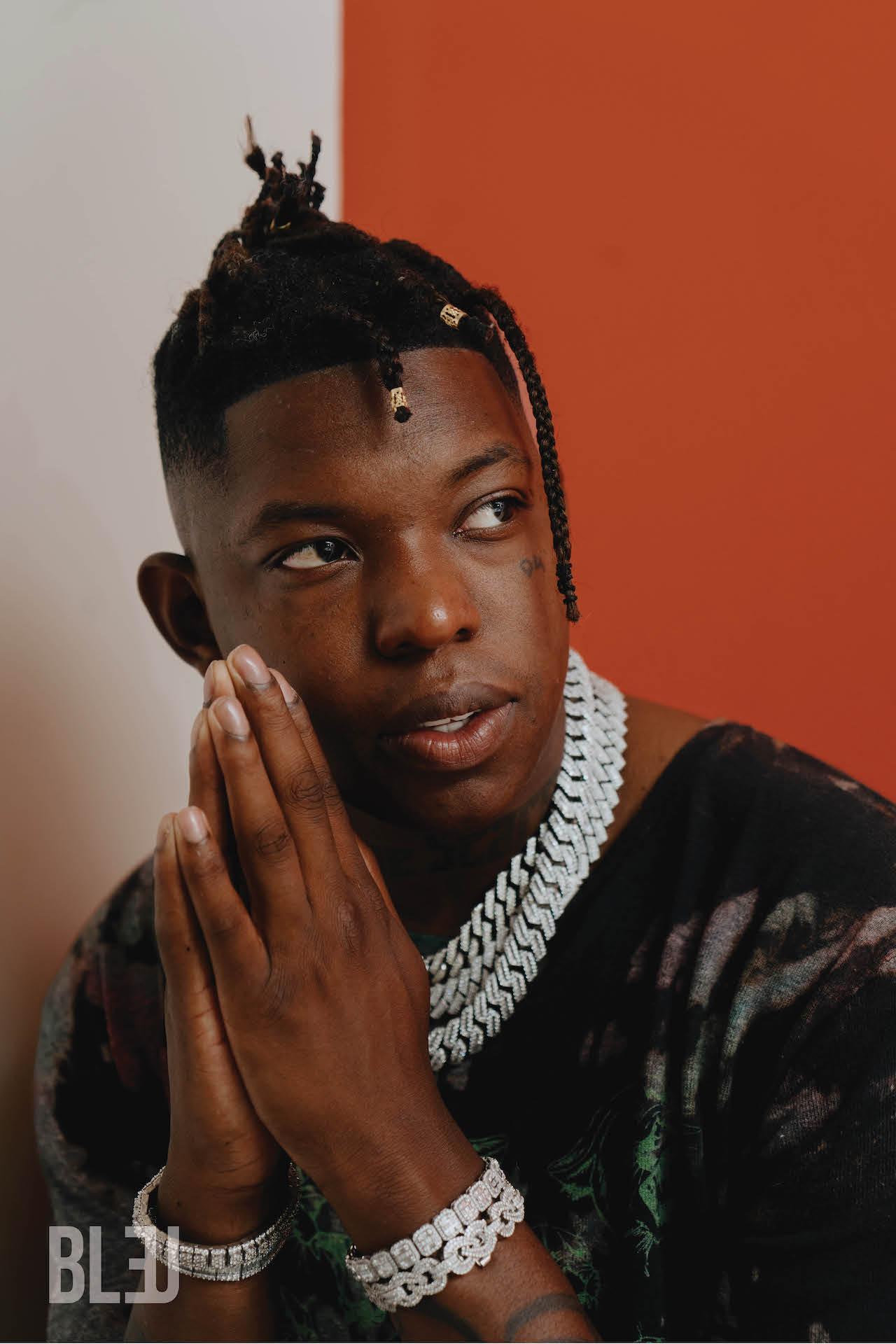 Article continues below advertisement
Everything but an overnight success, BLEU's first mixtape "Hello World," dates back to 2012.
Years before catching the attention of one of the biggest acts in music — Drake — Yung Bleu had major buzz in the Southern United States and was a household name in his hometown of Mobile, Ala.
After releasing several mixtapes, Bleu took the ultimate chance on himself.
"I sent my music to Boosie first, but then I thought I should try to reach someone close to him, so I ended up finding his brother's page," he said. "I DM'd him and he hit me back and everything just took off from there."
Exactly as he planned, his music ultimately landed in Boosie's lap, he signed a deal with Boosie's label, Badazz Music Syndicate which led to a collaboration deal with Columbia Records. His time being signed to a label was short-lived as the independent route proved to be better for him creatively and fiscally.
Article continues below advertisement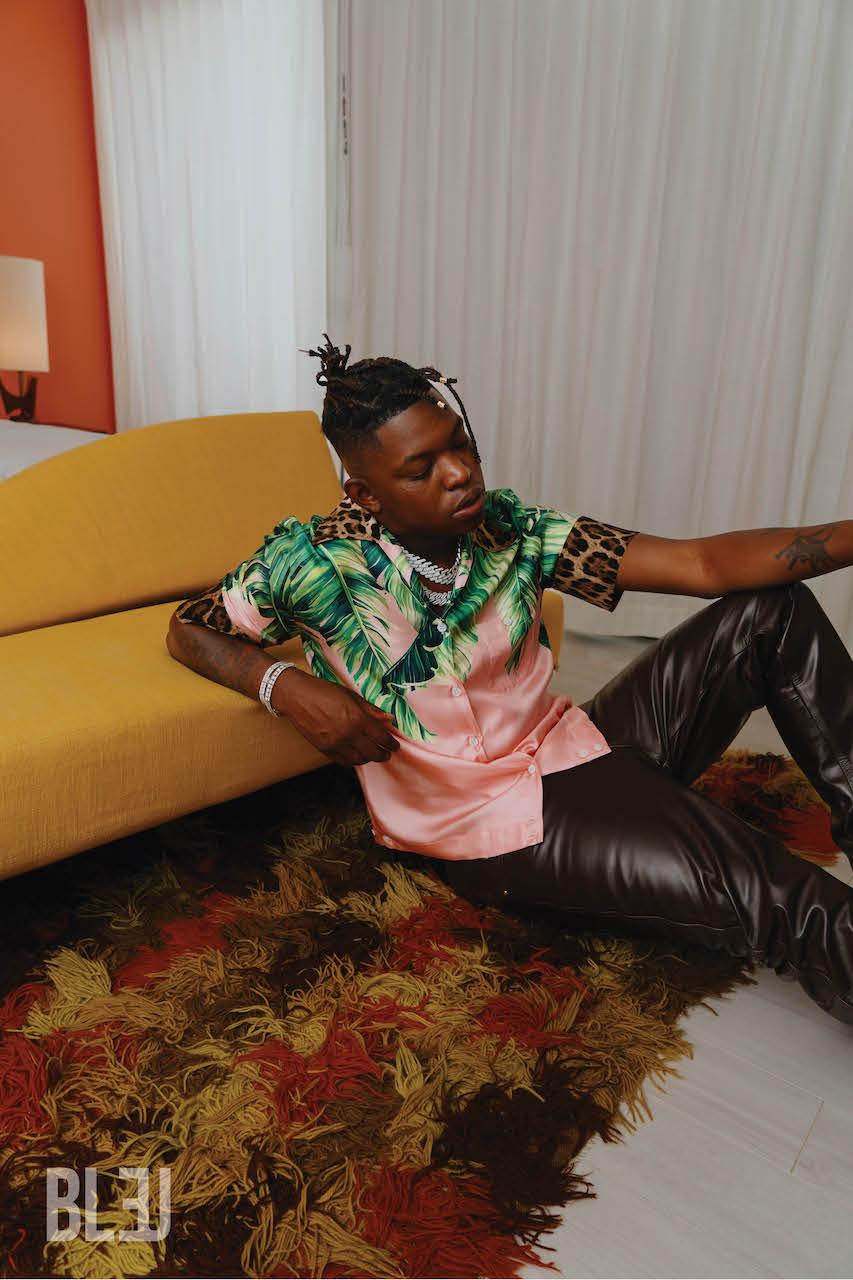 Weeks after being asked to be released from his deal, a DM from Drake would ultimately reroute the trajectory of his career.
In a recent interview, he notes, "When I dropped my EP, Love Scars, "You're Mines Still" was one of the songs I was playing for a lot of people. DeMarcus Cousins is from my city and he was close with Drake. Boogie [DeMarcus] was like 'I can hear Drake on that' and I ain't really think nothing was going to happen from that, but I told him to send it to him, joking.
Article continues below advertisement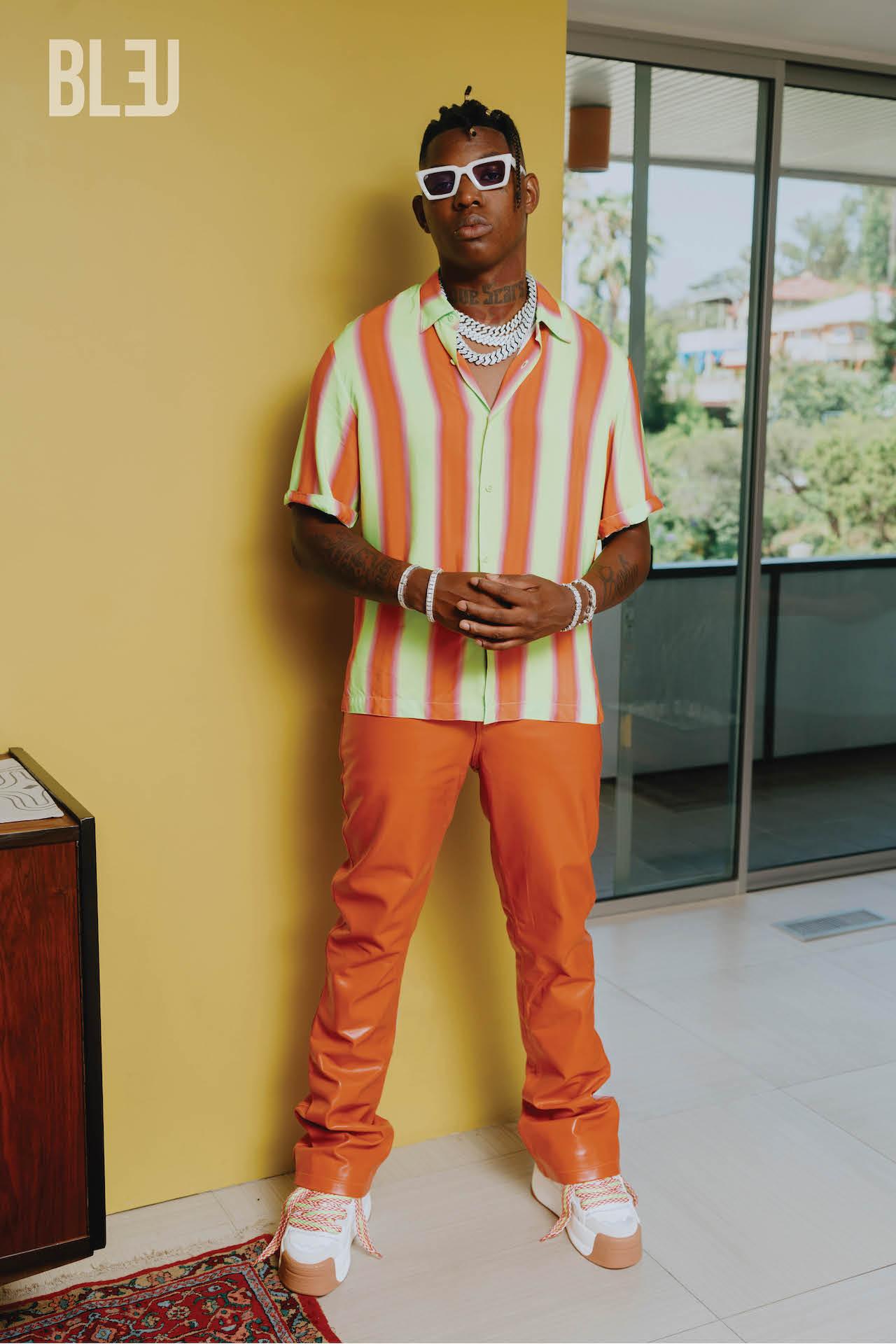 "A week goes by, I'm chilling at my house, I see Drake in my DM's. He's like 'Boogie sent me the song, send it to me. I sent him the song immediately, he sent it back the next day and the rest was history."
As a musician on a mission to conquer hip-hop, R&B, and pop, BLEU lives with the knowledge that self-mastery has been the key to his success. Fresh off his summer tour with Chris Brown he released his latest single, "Love In The Way" with the Queen of Rap, Nicki Minaj. The single shot to No. 1 on the charts worldwide. His artistry shines through each carefully crafted track he drops.
Article continues below advertisement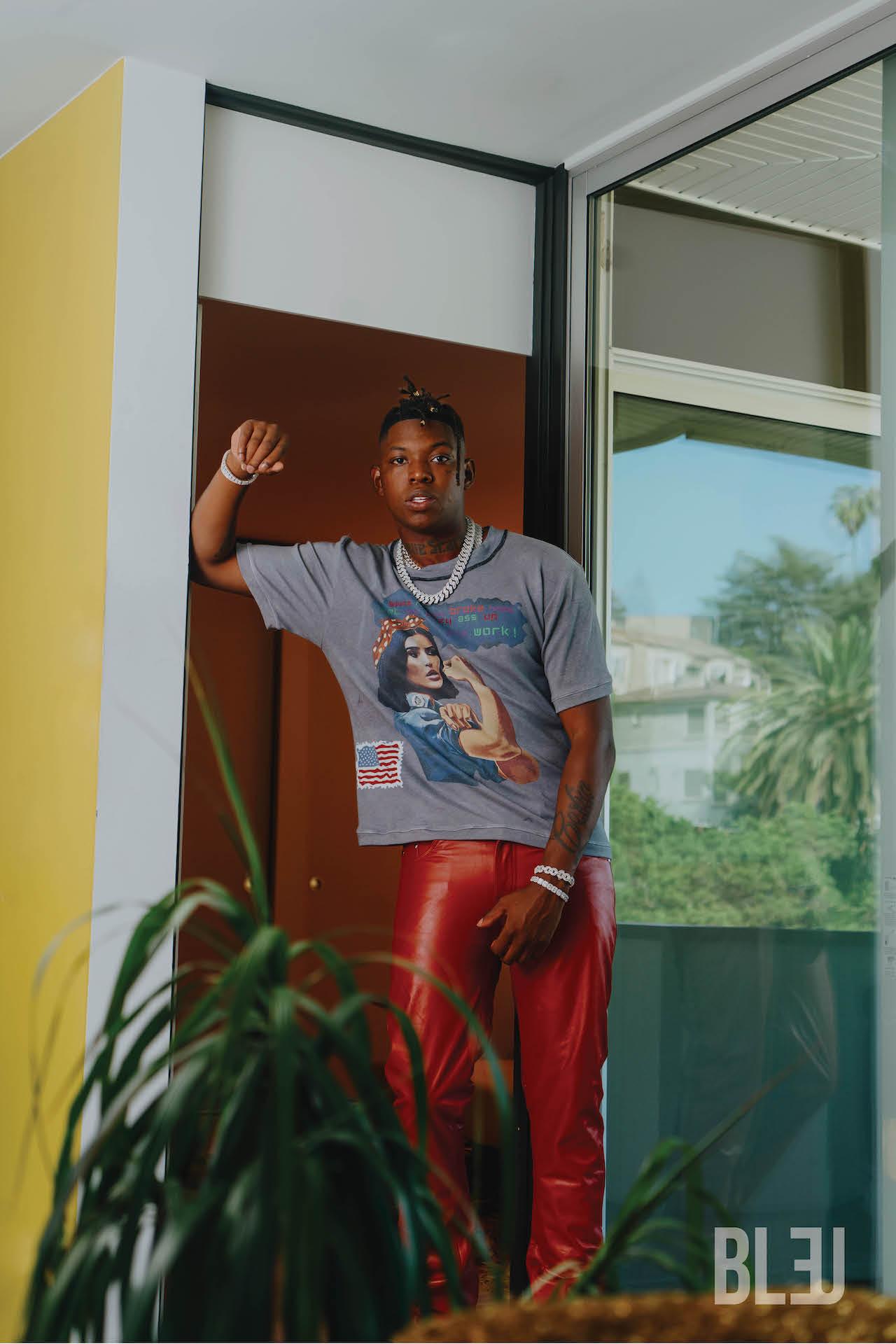 Taking his vision to infinity and beyond, BLEU shared on Instagram his construction site for what will be known as "Moon Boy University".
"Moon Boy University otw," BLEU wrote. "This January! Facility for all my Moon Boy University producers, My artist, video production team etc. Top of the year gone be some amazing shit getting done I promise—studio, conference room. Video/Movie production room. I'm even going to start inviting young upcoming producers to do classes etc.! I'm so excited about this. @moonboyuniv."
Article continues below advertisement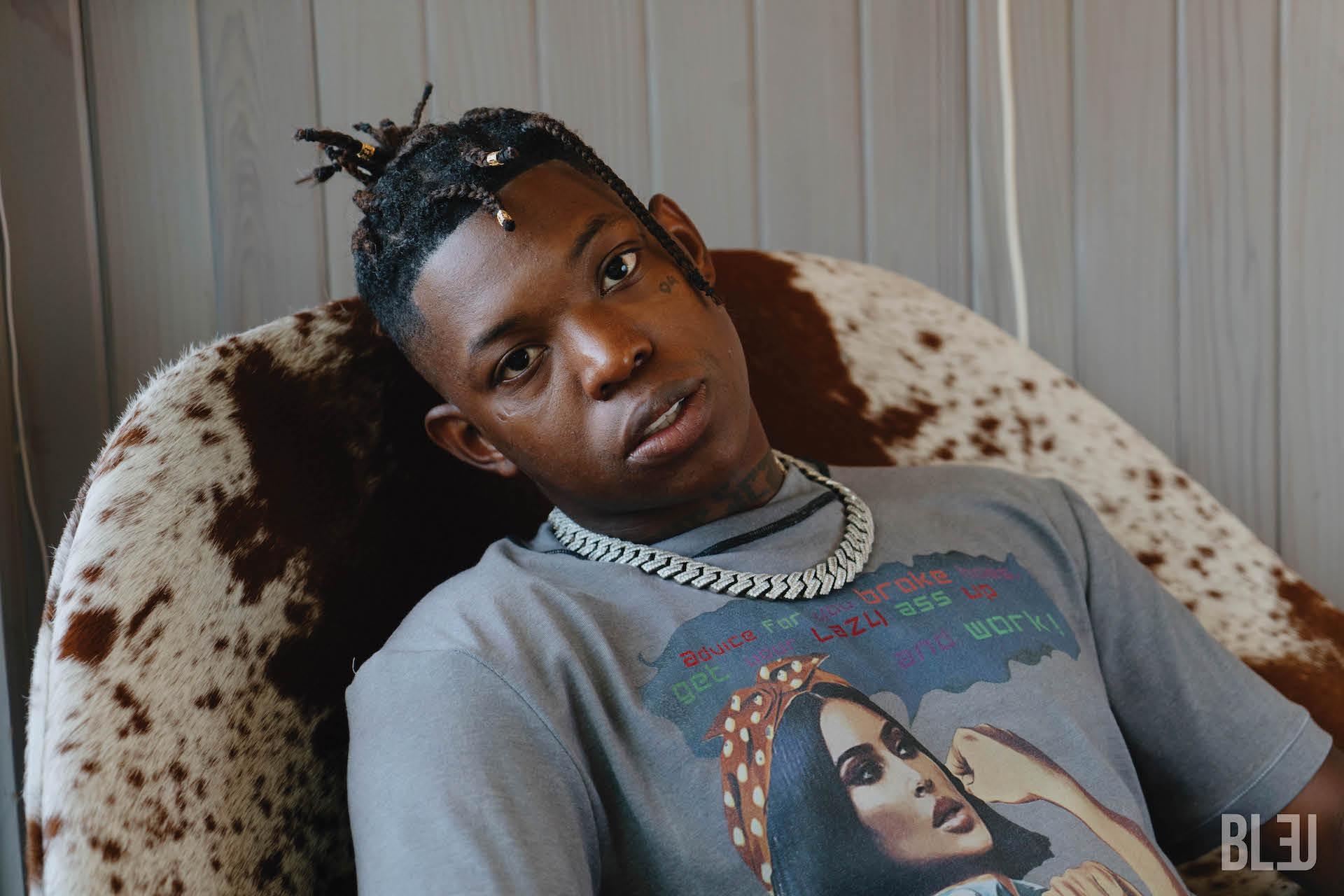 In a recent interview with Gillie Da King and Wallo267 from The Million Dollaz Worth of Game Podcast, BLEU speaks to the importance of artists having knowledge of the industry before signing a deal. And why the independent route has a better payoff.
"Less is more when you own your s--t", he says.
Article continues below advertisement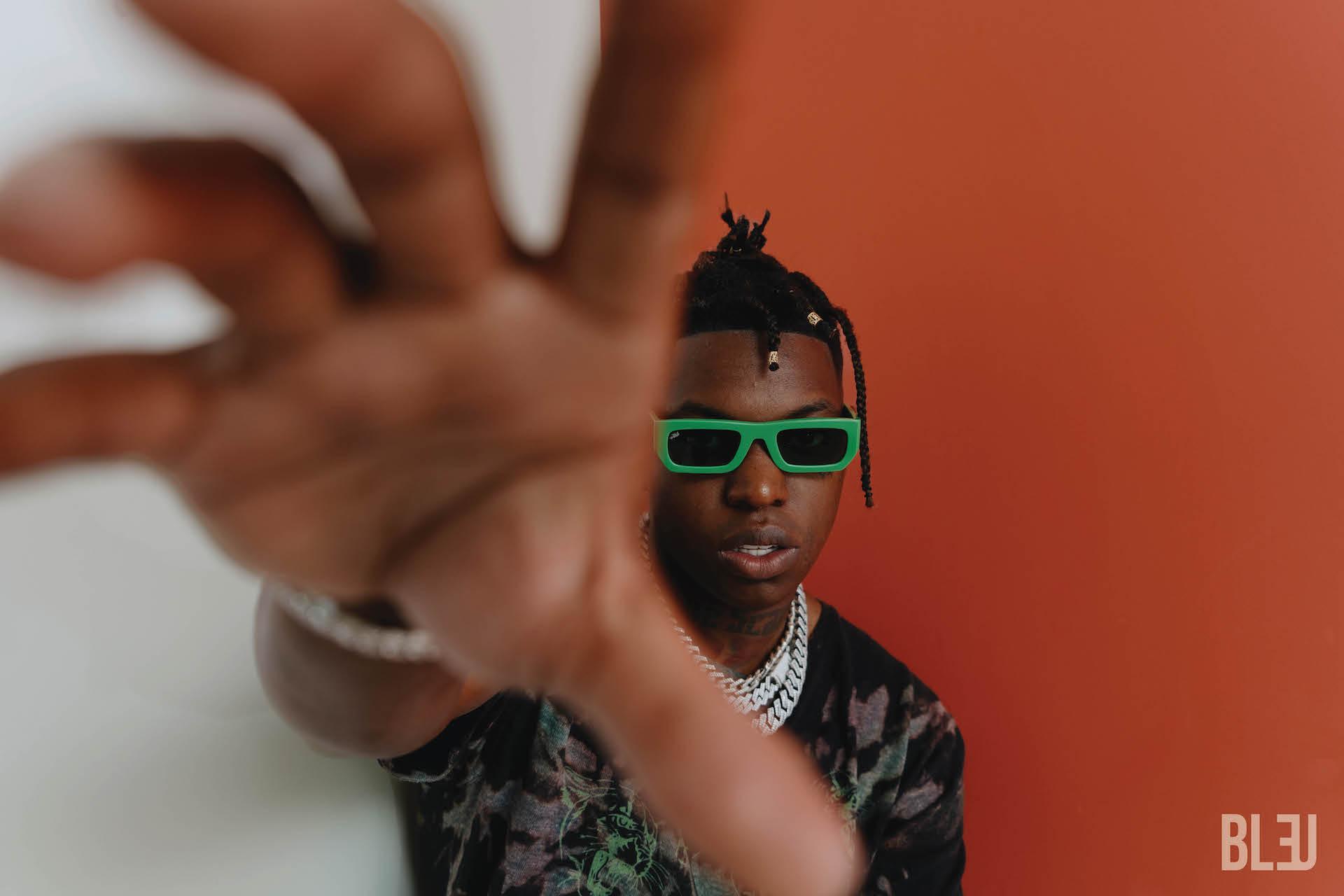 As fans sit in heavy anticipation of his next studio album, slated to drop later this year, the certified moon boy wants people to know, "I didn't take any shortcuts with this. And ultimately, it's not about the money for me. It's about creating timeless music that resonates with all audiences."