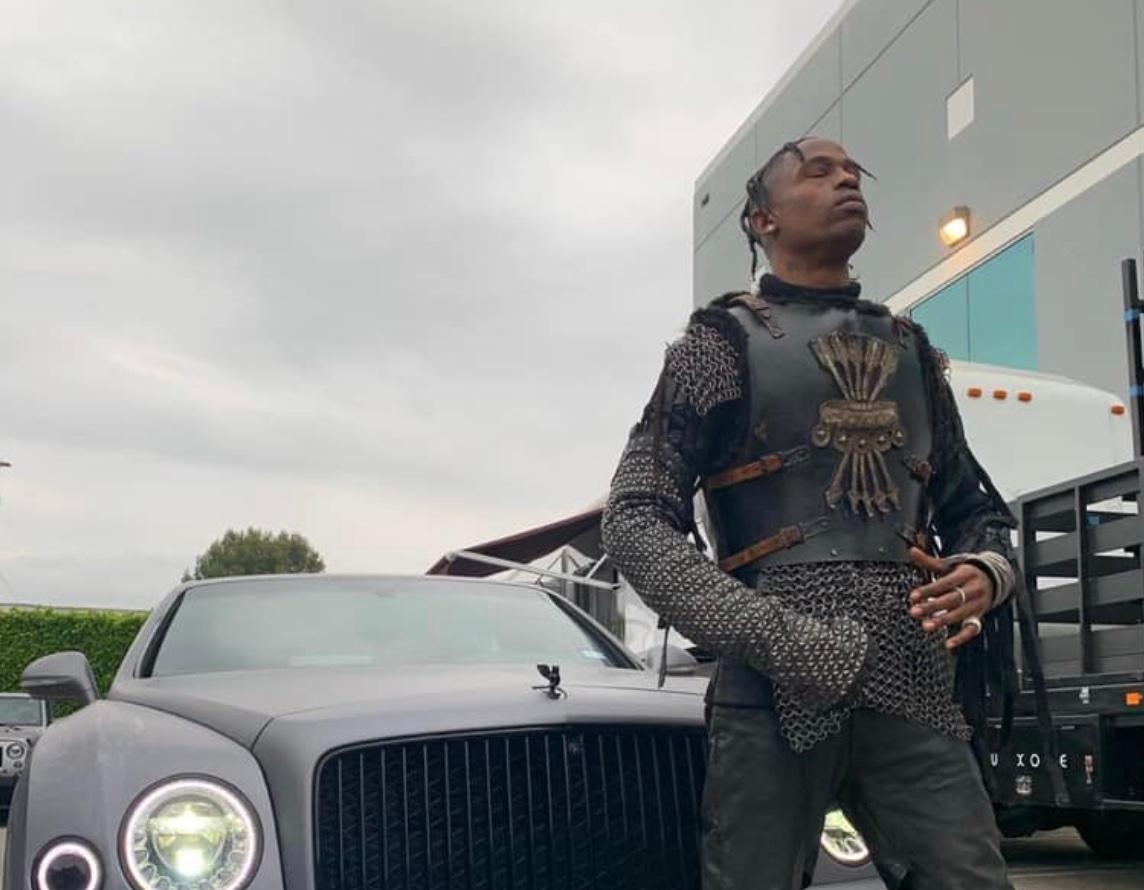 Travis Scott's Pyramids of Giza 'Utopia' Concert Takes a Mysterious Twist
Travis Scott's concert has been canceled. Find out what went down in the recent UTOPIA show debacle.

By Sughnen Yongo

Jul. 27 2023, Updated 2:06 p.m. ET
In a thrilling spectacle that had fans on the edge of their seats, Travis Scott announced a grand concert at the iconic Pyramids of Giza in Egypt to celebrate the impending release of his highly anticipated album, UTOPIA. The news sparked a wave of excitement among his devoted followers, who eagerly awaited what promised to be a groundbreaking event set to fuse ancient wonders with futuristic music.
However, dreams of this once-in-a-lifetime experience were shattered when Live Nation Middle East broke the news on social media: The UTOPIA show scheduled for July 28th had been unexpectedly canceled due to "production issues." Disappointment rippled through the Travis Scott fanbase, leaving a sense of longing for an event that would never happen.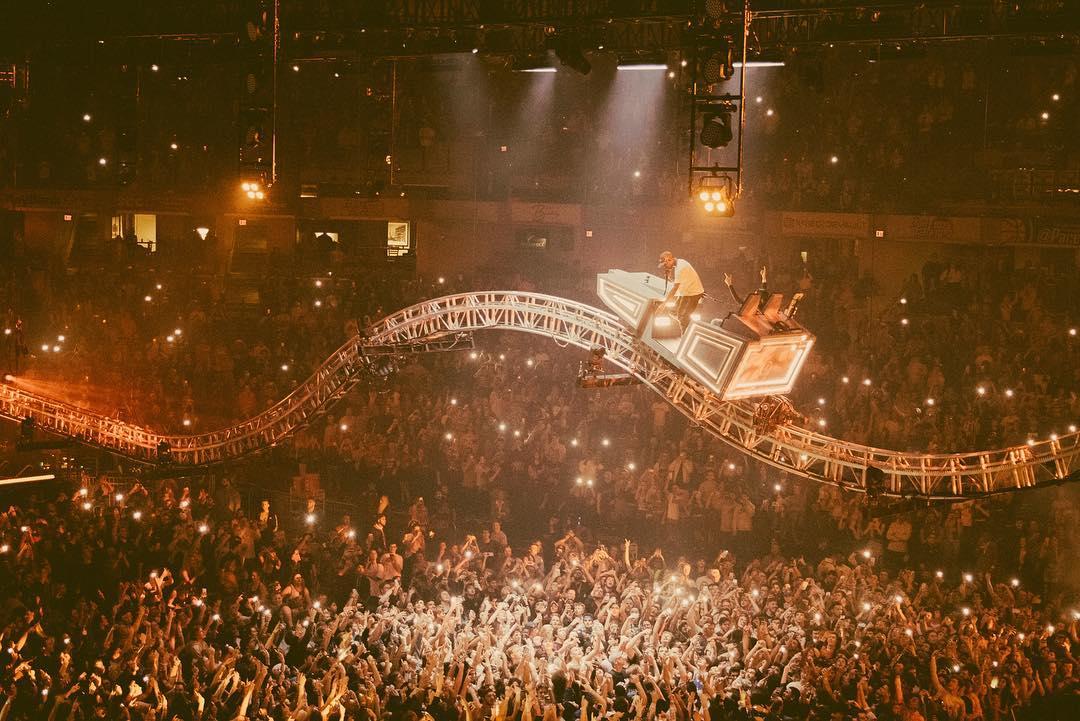 Article continues below advertisement
"We regret to inform you that the UTOPIA show, originally scheduled for July 28th at the Pyramids of Giza in Egypt, is canceled," the concert promoter shared on Twitter. "Unfortunately, despite our highest efforts, complex production issues meant that the show could not be constructed in the desert. We understand that this news is disappointing and not the outcome any of us desired."
Why was the concert canceled?
The cancelation was undoubtedly a letdown, especially considering the magnitude of this show's vision. Travis Scott, known for his visionary artistry, had intended to present an unparalleled 3-D immersive experience that would transport concert-goers into the mystical realm of UTOPIA, his first album in five years.
Article continues below advertisement
Speaking of UTOPIA, the album itself had been the talk of the town, and fans eagerly anticipated its release. Travis tantalized listeners with the first single, "K-Pop," a collaboration with music sensations Bad Bunny and The Weeknd. The single was a thrilling introduction to what was to come, promising an electrifying audio journey.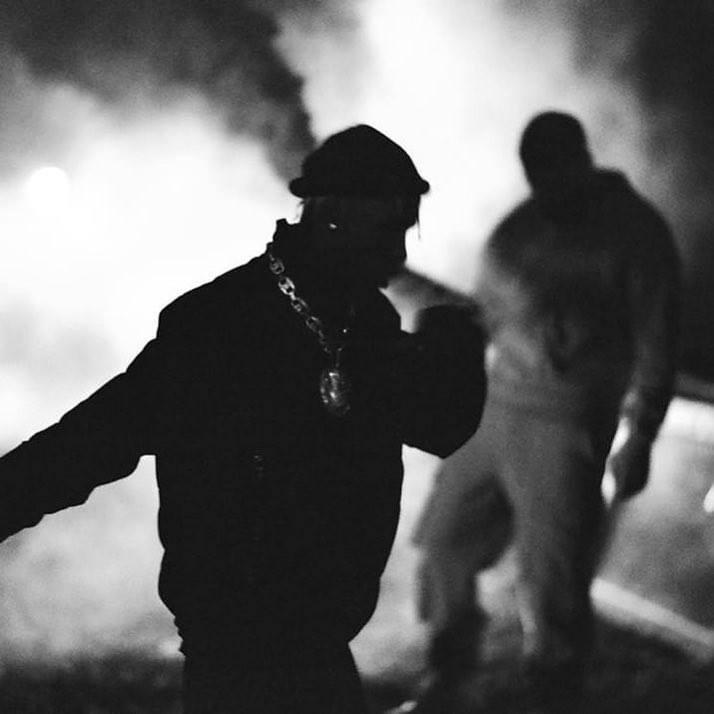 Article continues below advertisement
In a gesture of appreciation to his loyal followers, Travis had also shared that UTOPIA would boast five unique artworks, each shrouded in secrecy for now. It was a testament to his creativity and attention to detail, ensuring the album would be a collector's dream. And Travis Scott's ambitious plans didn't stop there.
In celebration of UTOPIA, the enigmatic artist had planned to release a limited collection of vinyl, CDs, and merchandise box sets, all inspired by the album's captivating vision. This exclusive line of apparel and accessories offered fans a chance to be part of the UTOPIA experience, to wear its essence and carry its spirit.
Article continues below advertisement
The choice of the Pyramids of Giza as the concert's venue only added to the allure of this event. As one of the Seven Wonders of the Ancient World, the ancient setting symbolized the perfect backdrop for Travis Scott's boundary-pushing performance, where sight and sound would harmonize to create an unforgettable spectacle. Right now, there is no specific update on when or if the concert will be rescheduled, but Travis took to Instagram to write:
"Egypt at the pyramids will happen. But due to demand and detail logistics they just need a bit a time to set lay on lands. I will keep u posted on a date which will be soon love you alllll," he wrote.
As we wait for the stars to align for this mesmerizing event, Travis remains determined to make it worth the wait. The elusive release date of UTOPIA still looms, and his promise of it being "soon" continues to fuel our anticipation. Until then, fans hold on to the hope that one day, they'll stand at the Pyramids of Giza, experiencing the magic of UTOPIA— maybe.