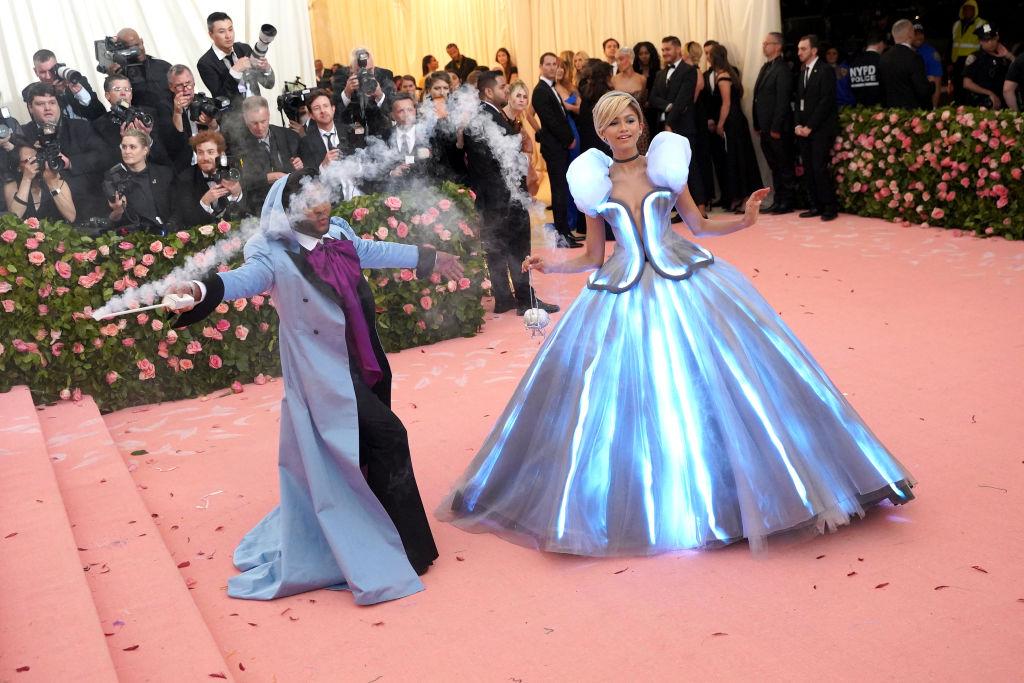 Iconic Black Celebrity Stylists Who Are Redefining Glamour and Style
There are certain Black celebrity stylists over the years who have left their mark on the red carpet. Here are a few of their most iconic muses and creations.

By Sughnen Yongo

Sep. 14 2023, Published 2:07 p.m. ET

Discover Proudly Amplifies Diverse Voices
The fashion world has been greatly impacted by the creative genius of Black stylists, who have left their mark on the industry. In this article, we will look at the work of some of the most iconic Black stylists of our time and highlight a few of their best creations over the past few years.
Law Roach: Hollywood's Fashion Architect
We would be remiss not to include the Law Roach on this list. Law Roach, whose real name is Lawrence Roach, has been celebrated for his work with Hollywood's elite, including Zendaya and Celine Dion. His avant-garde and daring fashion choices have consistently turned heads on the red carpet, making him a trailblazer in the industry. While his recent retirement announcement surprised many, we hope it's not permanent.
Law Roach's iconic styles include Zendaya's Cinderella transformation at the 2019 Met Gala, Ariana Grande's colossal gown at the 2020 Grammys, and Zendaya's Tom Ford breastplate at the 2020 Critics' Choice Awards, to name a few.
Article continues below advertisement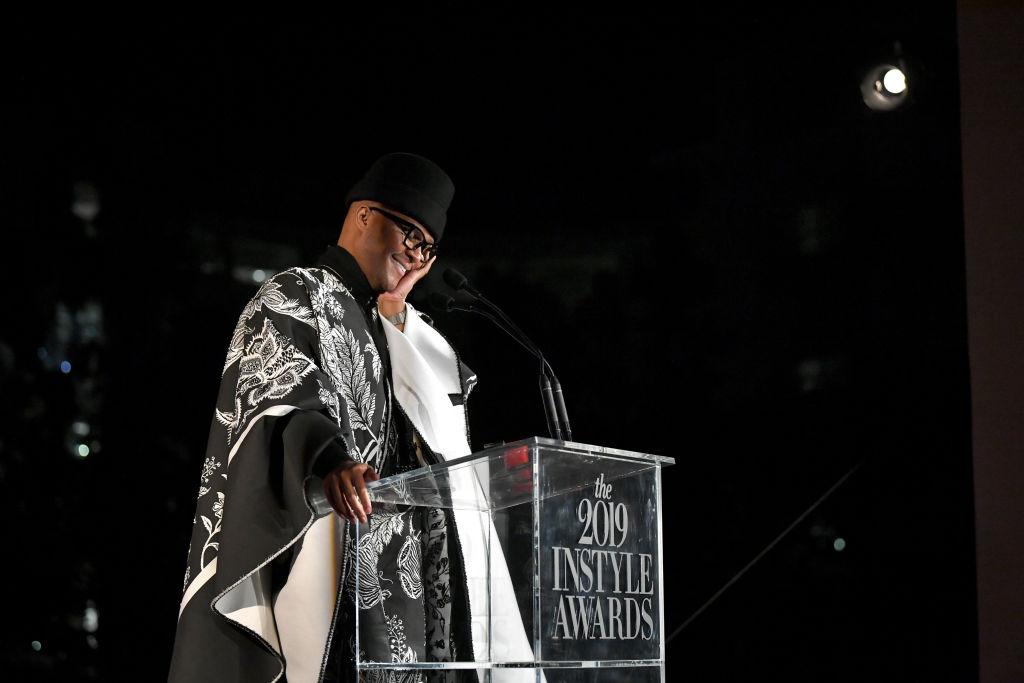 Dapper Dan: A Harlem Legend
Dapper Dan, born Daniel Day, is synonymous with luxury streetwear. Hailing from Harlem, New York, he pioneered the fusion of high fashion and street style, creating iconic pieces for hip-hop royalty like LL Cool J and Salt-N-Pepa. His signature custom-made outfits, often featuring bold logos and patterns, reshaped the perception of luxury in the fashion world. Dapper Dan's enduring influence can be seen in collaborations with brands like Gucci, cementing his place as a visionary stylist.
Article continues below advertisement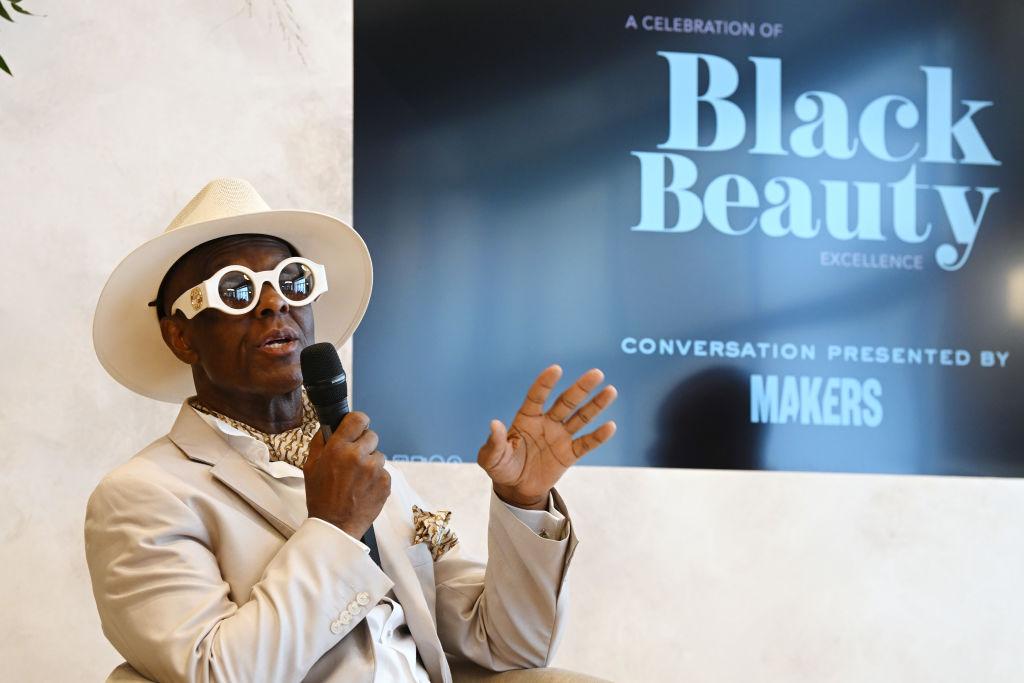 June Ambrose: The Queen of Celeb Styling
June Ambrose is a well-respected stylist whose work has graced red carpets and magazine covers for decades. Her ability to transform celebrities into fashion icons is unmatched. She's notably worked with Jay-Z, Missy Elliott, and Mary J. Blige. June's keen eye for unique, statement-making pieces and her knack for storytelling through fashion has made her a beloved figure in the industry.
Article continues below advertisement
Among her most memorable creations are Missy Elliott's inflatable suit in the music video for "The Rain (Supa Dupa Fly)," Jay-Z's sharp linen ensemble in "Feelin' It," and Busta Rhymes' Carnival-inspired style in "Put Your Hands Where My Eyes Could See," among others.
Ty Hunter: Beyoncé's Right-Hand Stylist
Behind Beyoncé's older iconic looks, you'll find Ty Hunter. As the singer's longtime stylist, Hunter crafted numerous unforgettable outfits that cemented Bey as a global icon. His ability to seamlessly blend high fashion with cultural references and create visually stunning looks has made him one of the industry's top-tier fashion connectors. Some of his most iconic looks are the all-black ensemble that Beyoncé wore to the Met Gala in 2014 and her crystal-embellished dress.
Article continues below advertisement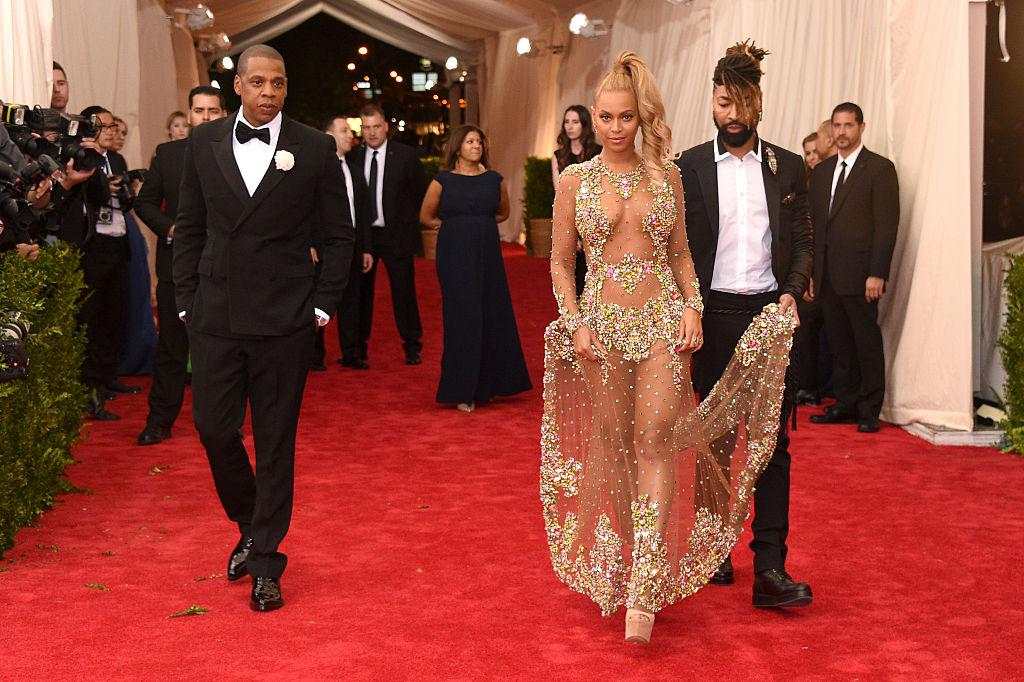 Elly Karamoh: Steve Harvey's Style Guru
Growing up in Paris, Elly Karamoh gained a love for fashion that is evident in his work. His styling relationship with the Harveys started in 2015 when Marjorie called Elly asking if he would style her husband, Steve Harvey.
Article continues below advertisement
The rest, as they say, is history. Elly's eye for the right cut and detail has made the Harvey family the perfect muse for his work. Other notable clients of Elly include Ciara, Sabrina Elba, Magic Johnson, and Tyler Perry. Check out this clip of one of his iconic looks for Steve.
The author's content and opinions have not been pre-reviewed, approved or endorsed by Discover.