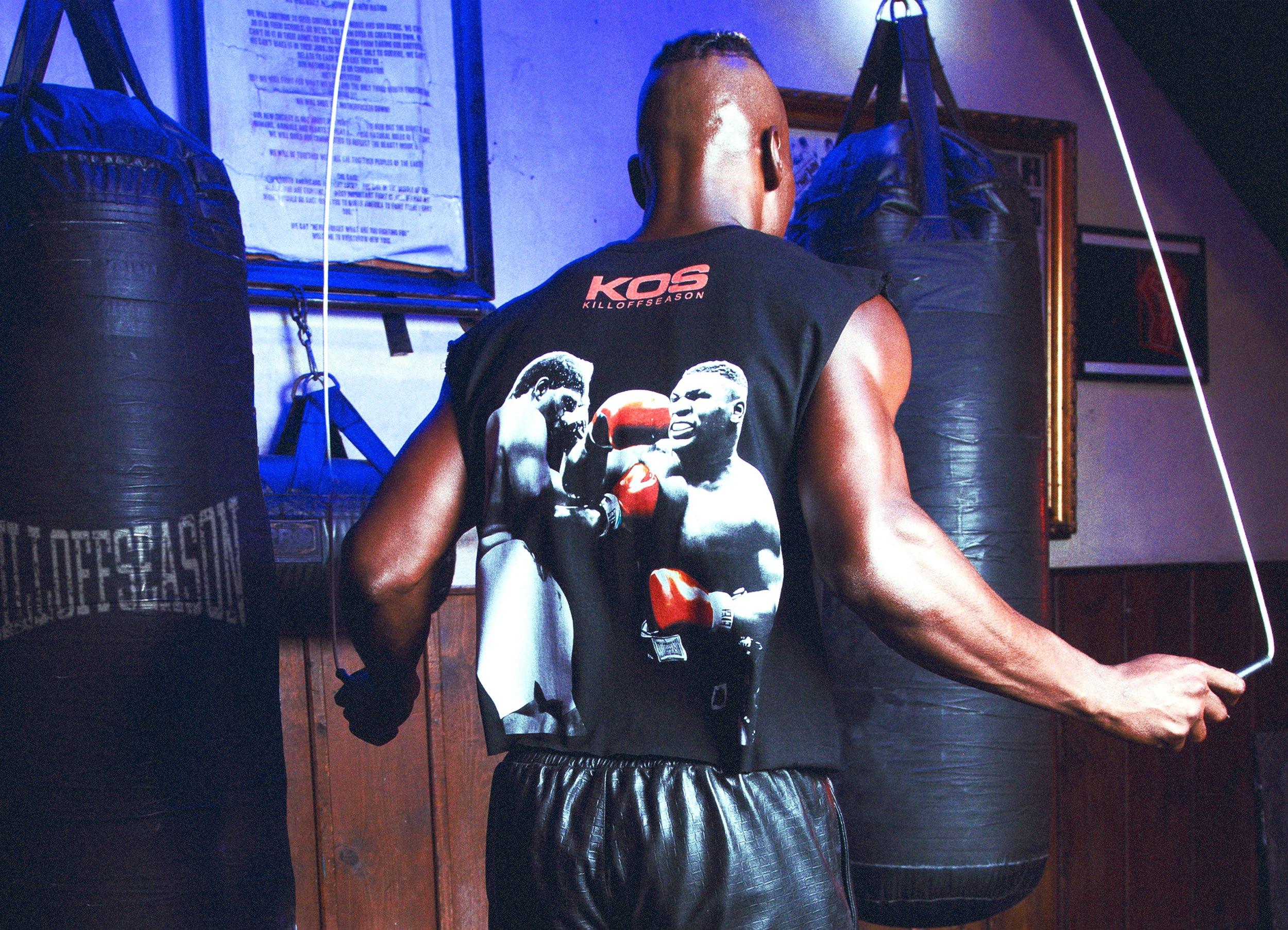 The Brooklyn Circus Collaborates With KillOffSeason for a Unique Capsule
The notable retail shop and emerging luxury brand launch a two-day pop-up shop celebrating the duo's collaborative collection that celebrates community.

By Bleu Magazine

Jul. 3 2023, Updated 12:32 p.m. ET
The Brooklyn Circus joins forces with luxury brand KILLOFFSEASON on a capsule collection inspired by the legacy of boxing. In this collaboration, comfort meets leather in a multitude of garments designed to add conversation pieces to the culture that brings us all closer. In addition to quality and detail, community building is also prioritized within this partnership.
These two Black-owned labels share many common interests and together deliver something familiar but unique through transcendent pieces.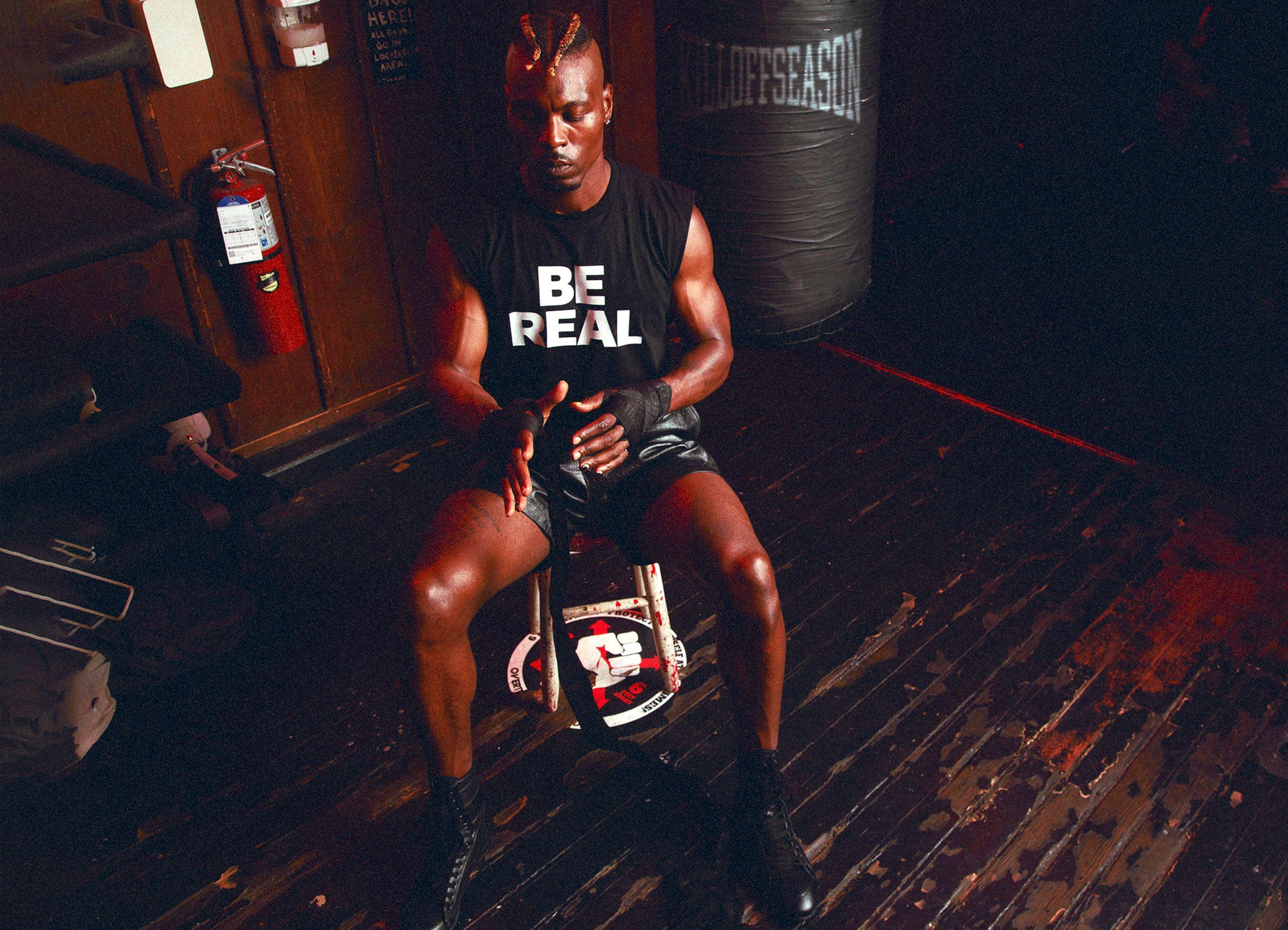 Where can I find pieces from the KOS and The Brooklyn Circus collection?
The KILLOFFSEASON collection ranges from t-shirts ($98 & $125), leather shorts ($325), a leather vest ($349), hoodie ($150), and leather slim-fit pants ($649). The collaboration between The Brooklyn Circus and KILLOFFSEASON t-shirts features a wolf offered in black and white.
To celebrate this collection, Brooklyn Circus and KILLOFFSEASON will be hosting a two-day activation between July 8 to July 9, 2023, at Theodore's new retail experience, The Space, located at 361 Canal St, which opened in April 2023, where shoppers will get to have an in-person shopping experience with the new capsule collection. Following the event, the collection will be exclusively sold at The Brooklyn Circus' "The Space" retail location and will be available online for 72 hours at KILLOFFSEASON.com.
Be sure to visit The Brooklyn Circus' new Canal St. location at 361 Canal St, New York, New York, or visit www.thebkcircus.com for further information.
Article continues below advertisement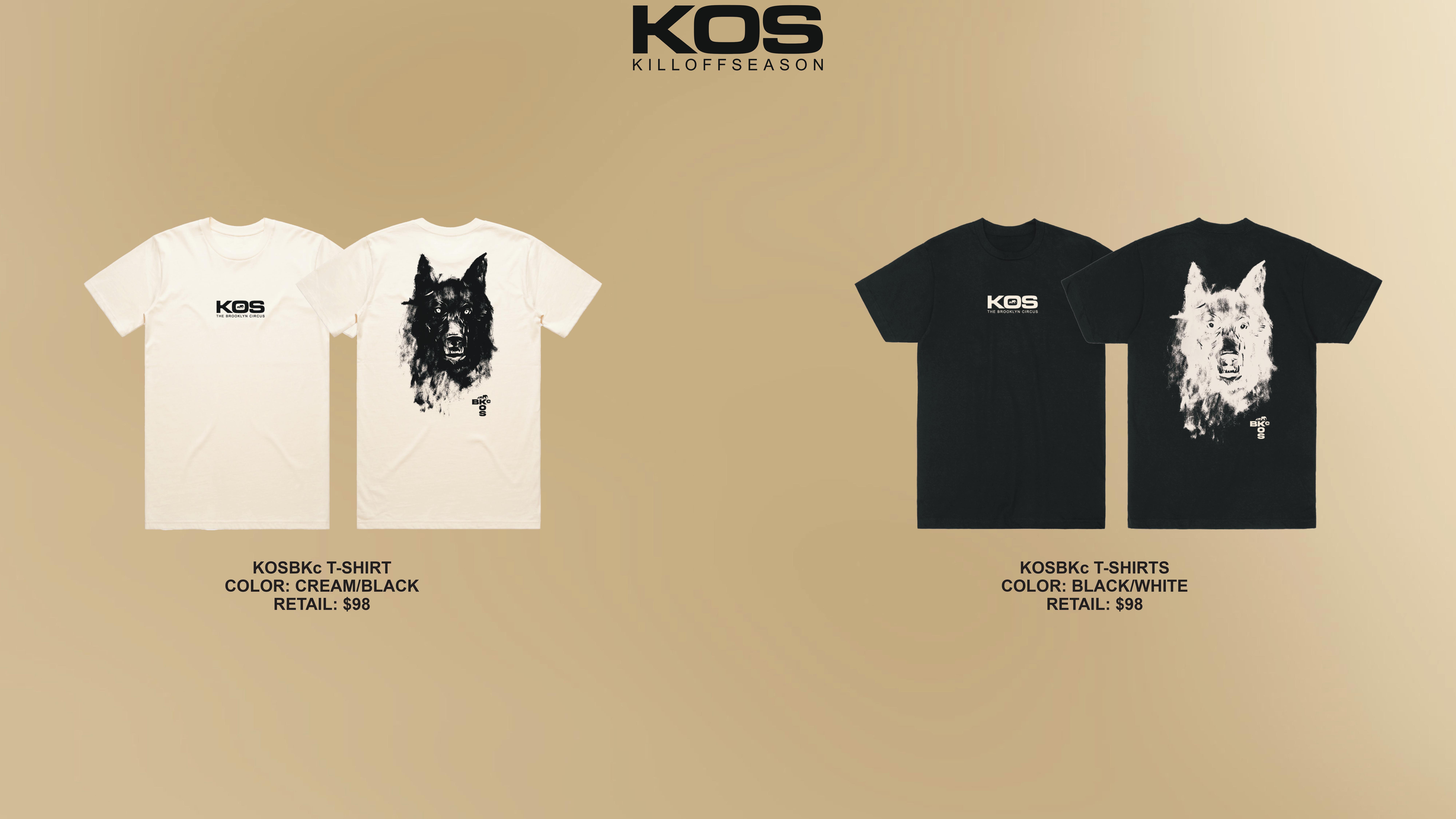 Who is the creator of The Brooklyn Circus?
Ouigi Theodore, the creator of the Brooklyn Circus, continues to further his fashion legacy through his partnership with KILLOFFSEASON.
"This collaboration is important because I've known the guys for so long, and it's been an absolute pleasure to see their growth," Theodore told BleuMag. "The New Brooklyn Circus Canal Space is the perfect place to host this launch as we also welcome KILLOFFSEASON into the Global Village. This is magical and a long time coming."
Article continues below advertisement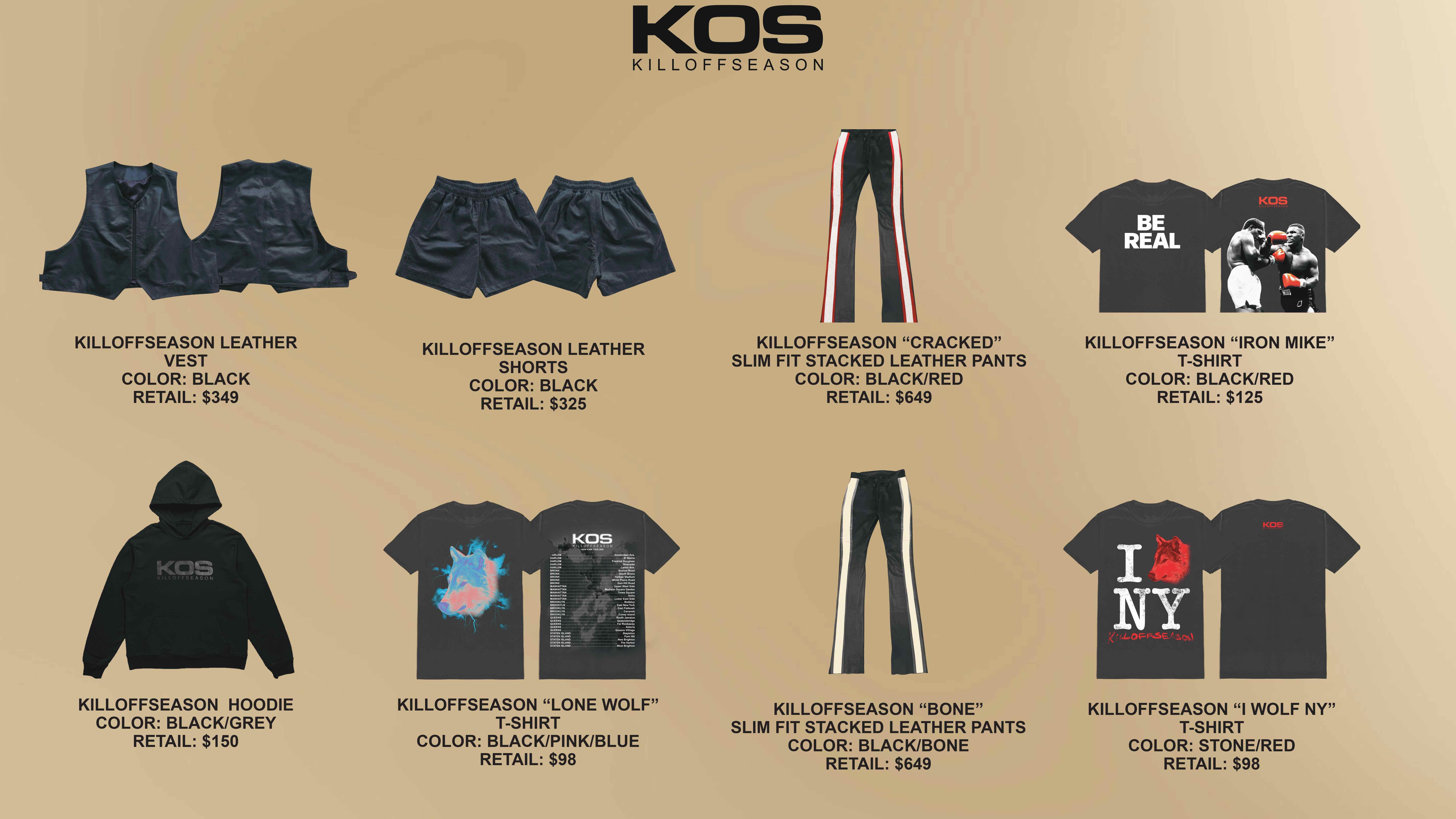 Theodore's inspiration and love for style runs deep, as his passion for expression and vision has been part of him since childhood. Growing up at the peak of 90s HipHop pushed him to travel and explore the world outside the city. Being raised by his grandmother and well-traveled aunt pushed him to reach his full potential.
Article continues below advertisement
He became a graphic and multidisciplinary designer, which led to The Brooklyn Circus' establishment in 2006. More than 15 years later, the brand remains a pillar in the Brooklyn community and provides a staple aesthetic that amplifies streetwear fashion.
The 'circus' portion of his brand's name represents people living on the outsides of society or who are different, which he found more relatable to young people.
Who founded KILLOFFSEASON?
The luxury brand KILLOFFSEASON was founded in 2021 by Kwasi Kessie, O'Brian, and Steven Othello. The brand is based on the wolf pack mentality, and together, the three New York City natives continue to build pieces inspired by brotherhood and determination through quality items.