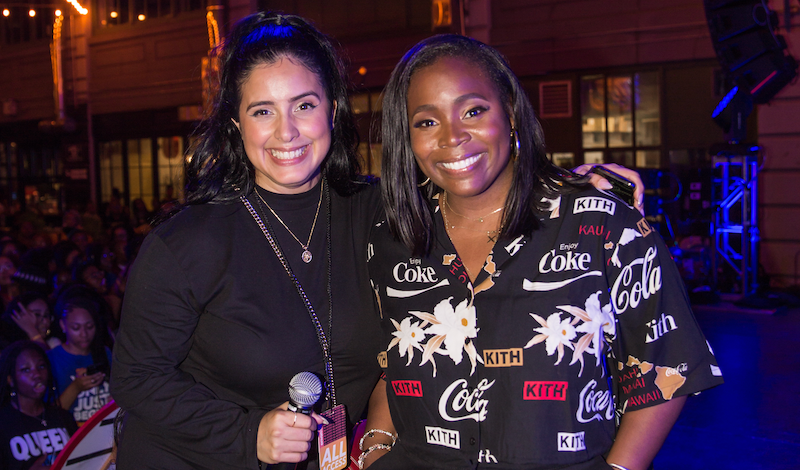 The Brilliance Behind ENVSN
By Jamie Rollo

Sep. 14 2022, Published 11:33 p.m. ET
Sharifa Murdock and Laura Stylez continue on their journey of helping young women bring their ambitions into fruition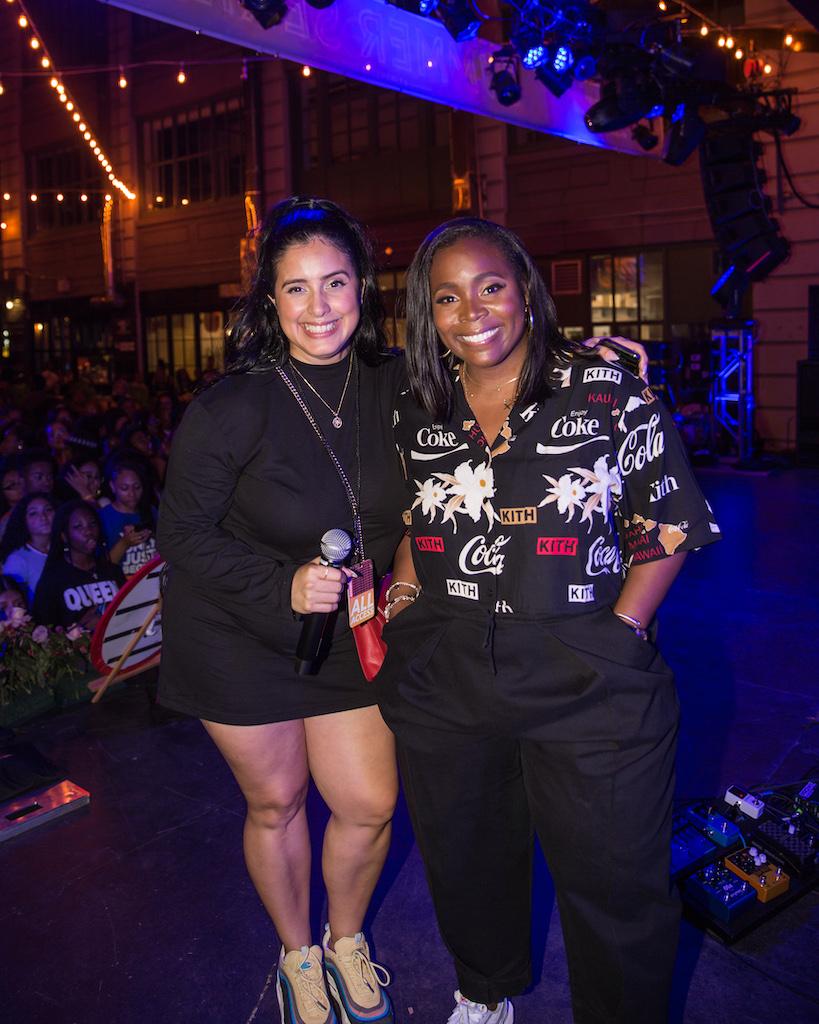 Words by Jamie Rollo
Interview by Truth Hawkins
As longtime friends, Murdock and Stylez watched each other grow into the extraordinary women they are today. They would often visit schools together to talk with students and on panels to guide and inspire kids in their future careers. "We had these conversations about how at a lot of the panels and events that we would attend, there wasn't enough substance for young girls," said Stylez. Murdock added, "not discrediting any of these events because I think that they're all amazing, I just feel like my dream is to do something bigger."
And that "something bigger" became ENVSN Fest. Here, panelists, vendors, and professional women gather to inspire the minds of those attending. It goes beyond a normal convention and becomes an expansive and immersive networking opportunity where attendees can talk one-on-one with industry professionals. Stylez explained, "it's all of these incredible women that all these young girls admire, but we're putting it in a setting where these kids can ask whatever questions they want."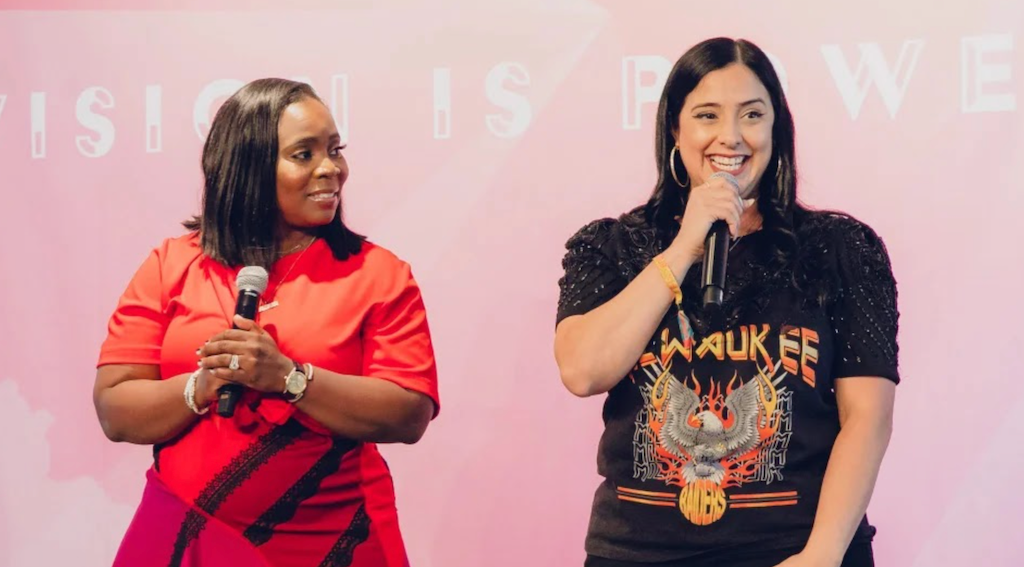 Article continues below advertisement
Being able to see the full scope of someone's career path is crucial. In this social media-driven society, young people see success and success only. "I wanna see everyone's grind. Because I think what happens nowadays is that people get on Instagram, and they see - you know - they see the glam. They see what Fendi bags girls are wearing. They see all the different labels, but they don't know how they got it," said Sharifa. Seldom do we see the grind behind massive success and ENVSN wants to send the message that while it is attainable, it won't happen with complacency. She added, "I was working at McDonalds when I was in high school and I have no shame in that because I want kids to know I did work at McDonalds."
Whether you come with a vision, leave with a vision or have the vision 5 years later, ENVSN provides an experience that educates attendees on the valuable ways to bring their visions to life.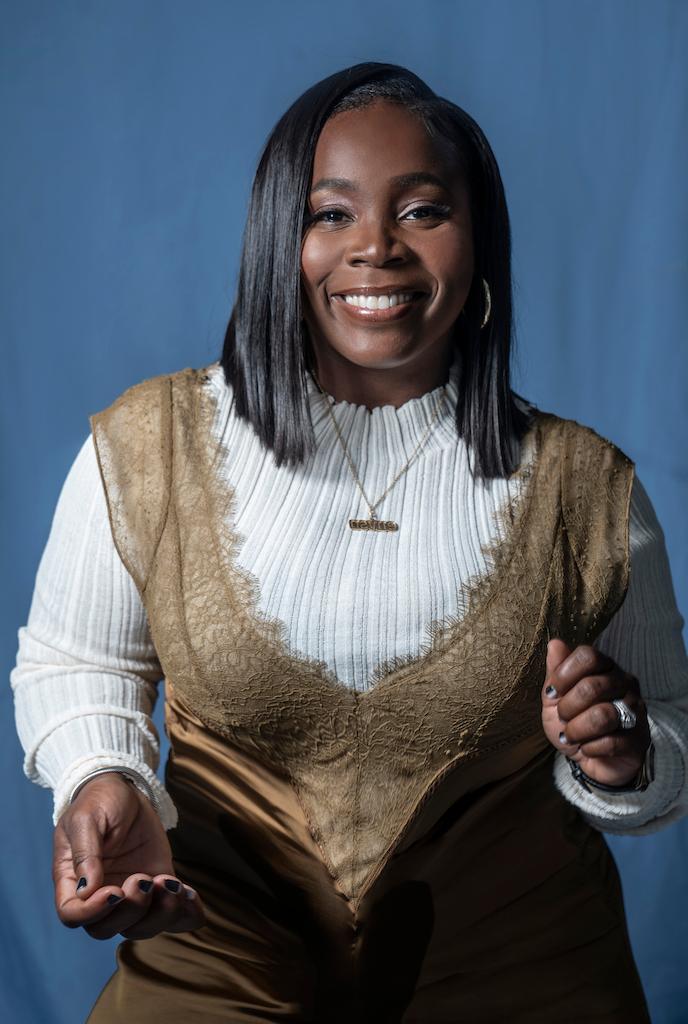 Article continues below advertisement
BLEU:What inspired the creation of the ENVSN Festival?
Sharifa:For years, Myself and Laura were on panels that lacked diversity. We wanted to make sure girls had a safe space to learn from women that look like them—to be educated and inspired by women that look like them.
How did your passions (skill sets) translate into shaping the ENVSN Festival?
Sharifa:We took years of what we've done, for Laura – music & radio and for myself tradeshows – and we merged them to create something new that is still familiar to both of us.
What did the initial process look like - getting ENVSN Festival off the ground?
Sharifa:Haha – It's still a process, it is work – but it's our team that brings everything together.
Advice for young women interested in carving out space where they see a need?
Sharifa:Go for it! It's vital for all of us to do things that we love. In today's world if you're passionate about something, it's the best time to reach for your dreams.
What are you most proud of when looking back on this ongoing journey?
Sharifa:The process of building something with a great friend and great people. Meeting amazing people that we partner with & being able to inspire & uplift the youth.
What can festival-goers expect at this year's ENVSN Fest?
Sharifa:This year our ENVSN Fest is dedicated to valuable career and personal development conversations, the platform cultivates talent, dreams and sustainability of youth culture in an inclusive environment that promotes collaboration, discovery, and conversation. Taking place over two days, expect panel conversations, career discoveries, workshops, brand activations, networking, giveaways, all-female DJs, and more. Discover and be discovered by people like you.