IDMAN: A Journey of Resonance, Authenticity, and Transformation
In the dynamic landscape of the music industry, IDMAN is carving her distinct narratives, challenging conventions, and unveiling her authentic story to the world.

By Dominique Carson

Sep. 6 2023, Published 2:41 p.m. ET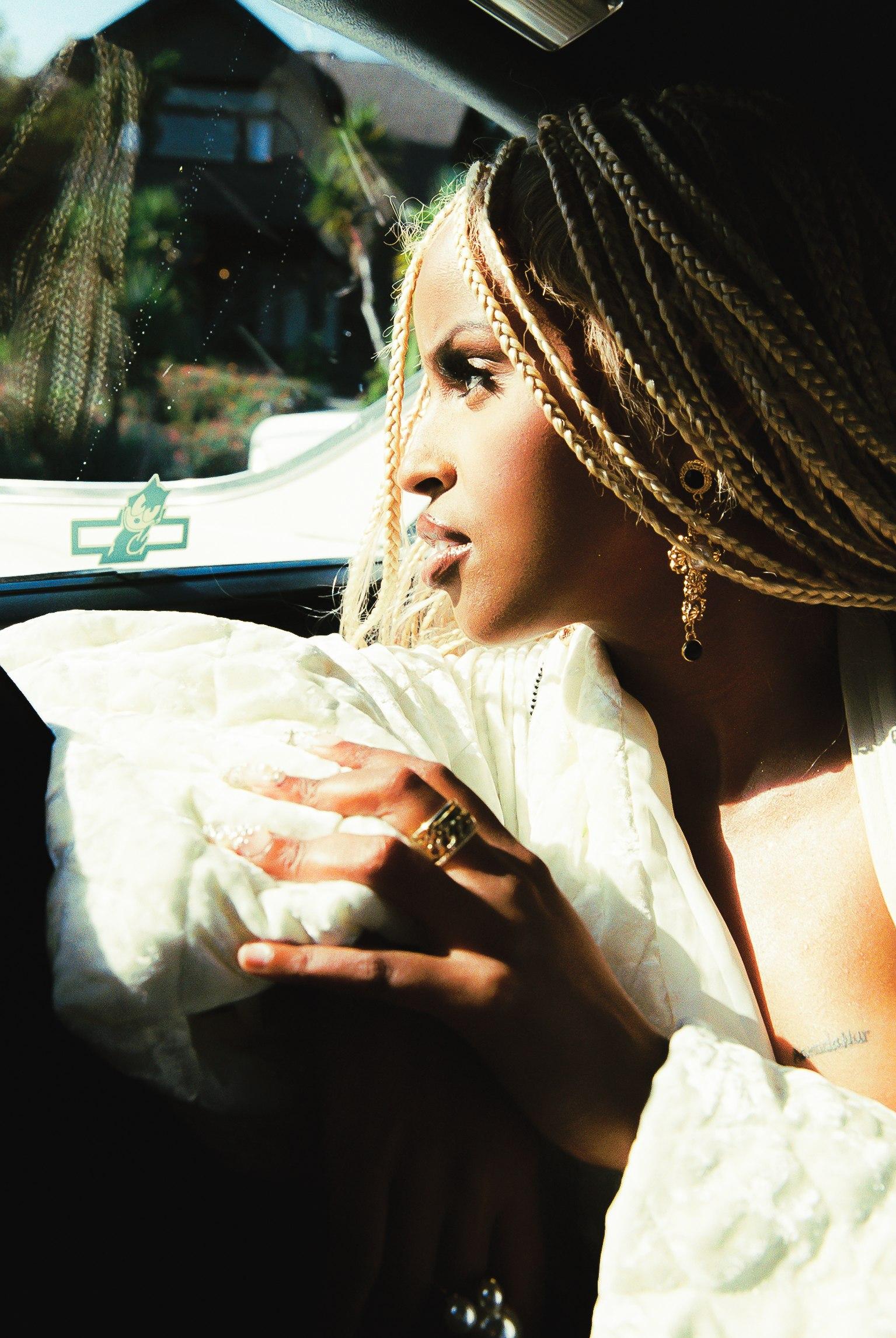 In July 2023, Somali-Canadian songbird IDMAN released her second EP, Risk, and she remains unapologetic about bringing storytelling to center stage. The Arista recording artist is definitely on the rise as her beauty and individuality continue to ascend in her music. Her third single, "Still," is a heartfelt and transparent record highlighting the toxicity in relationships or the on and off stage before concluding the relationship. The song also discusses evolving after devastating heartbreak and why it's okay to redeem yourself to continue flourishing.
IDMAN describes the song when she says, "Still is the song I think would hook me if it wasn't me. I think of it as my undignified heartbreak song because with it I decided to put down my toxic, "too cool to care" facade and opted to sit in the genuine pain of what I was still very much moving through in a real and deep way..no matter who's looking." IDMAN is an artist that listeners will appreciate because of her transparency, and she is not reserved about sharing her walk in life. She encourages people to walk in their truths as they discover themselves. As IDMAN comes to terms with her risks, she refuses to be cramped by the music industry. IDMAN spoke with Bleu Magazine about her musical journey, her Canadian roots, the EP Risk, her inspiration for specific records, and why we should stay tuned for more music on this phenomenal artist.
Article continues below advertisement
Bleu: How did your love for singing begin? What was so special about singing?
IDMAN: I don't know if anything brought into the music industry per say, but I know I wanted to be in proximity to music and the creation of music. My mother was a wedding planner in Toronto, Canada and we just had musicians in and out of the house. I had the honor of being around legends growing up, like Magool and Hasan Adan Samatar. Because of my mom I was the kid who would stand in front of all of her friends and perform, doing things like the jazz hands. Our house became like a hub for musicians especially when they were performing for different weddings. And as a professional flower girl from my moms' weddings, I think it'd be so hard not to be inspired by music. Music was the glue for my parents and I started resonating with music as a child and started walking in that path.
Bleu: Is being a Canadian and recognizing the artists from this nation encouraged you to have a professional career in singing?
IDMAN: For sure. I think that, one of the singles on my project is so directly inspired melodically for sureby Avril Lavigne. If you grew up in Canada, like she was everywhere, and she was like one of our patrons for a really long time. And so I'm really inspired by the reason that she just made all of her songs angst as they were younger they might have. Logically, I just felt like she was so untouchable. And there's a song that she did for The Princess Diaries soundtrack and that was my reference point. When you're trying to figure out what would that look like? What do we do?. I even think about the fact that we just did Dodger Stadium for the Canadian national anthem.
Article continues below advertisement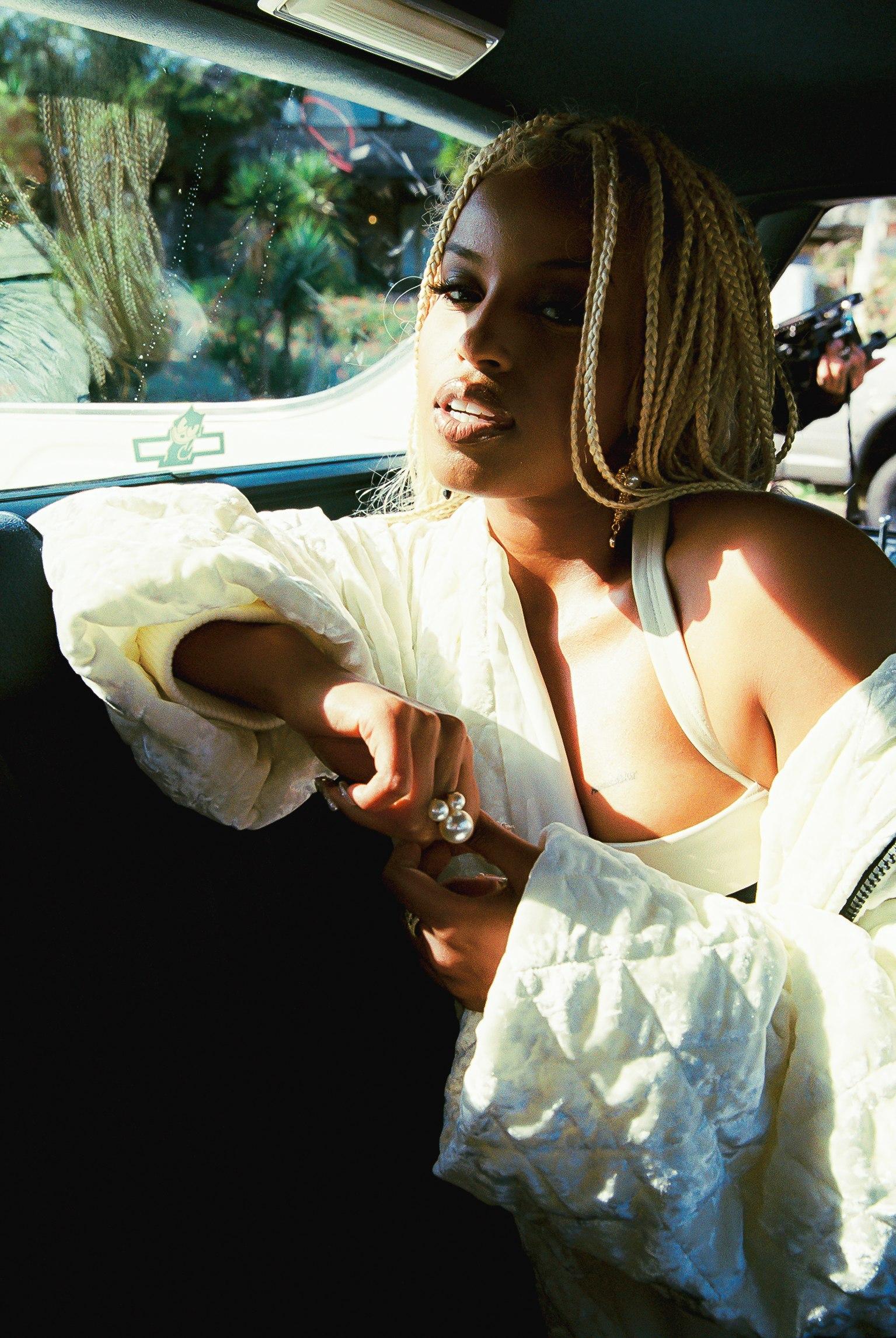 And Jully Black made headlines for honoring the Iindigenous heritage and lineage of our country. And I was really, really inspired that I'm in America, singing the same corrected lyrics of an anthem Jully Black, a black woman from Canada performed. I feel lucky that I have women that I can look up to in music, especially from Canada.
Bleu: Your voice is an instrument. So what were some of the things that you were doing to perfect your voice?
Article continues below advertisement
IDMAN: Well, when I first thought about doing music, Salaam Remi was the first person I talked to and he encouraged me to start taking vocal lessons. I attended this program in Toronto called, The Project I auditioned as a songwriter. I was switched to artist development by my Program Director Rich Kidd and It was really my first time recording and sitting in front of anyone other than my best friend. I know worjing on my voice has a lot to do with my mental health. I think that nerves have a lot to do with what we can sign up for I feel really lucky now that I have access to like, nice people, everyone from coaches to songwriters. I don't label myself as a singer just yet but I can say is what I'm most proud of is my songwriting and how it was put to use in my work.
Article continues below advertisement
Bleu: What prompted your transition to social activism to music?
IDMAN: I don't know if I will call it a transition because I will never stop being an organizer for social change. But, it was halted when I caught some charges in Portland back in 2016 protesting for Black Lives, subsequently losing my student visa and essentially being kicked out of school. I decided to do something professionally with music and I was always told by elders that I had a really narrow view of what good movement ecology was and how I can be of service to people in such a variety of ways. That music can also be a service. But, I am thankful for the fact that I had a lot of elders around me kind of just like, put me on to game. They helped me understand that it was music has helped us survive and stay here.
We've survived centuries of abominable violence, through music and dance, and we need everybody from food access workers to lawyers alongside folks whos do direct action work. Everybody can participate and matters , as far as getting us all there toward the path to collective liberation. I think just caring about the world really anchors my music and my relationship with this job that terrifies me, it grounds me in an intentional way. For me, it reminds me why risks are worth it, and why I'm doing it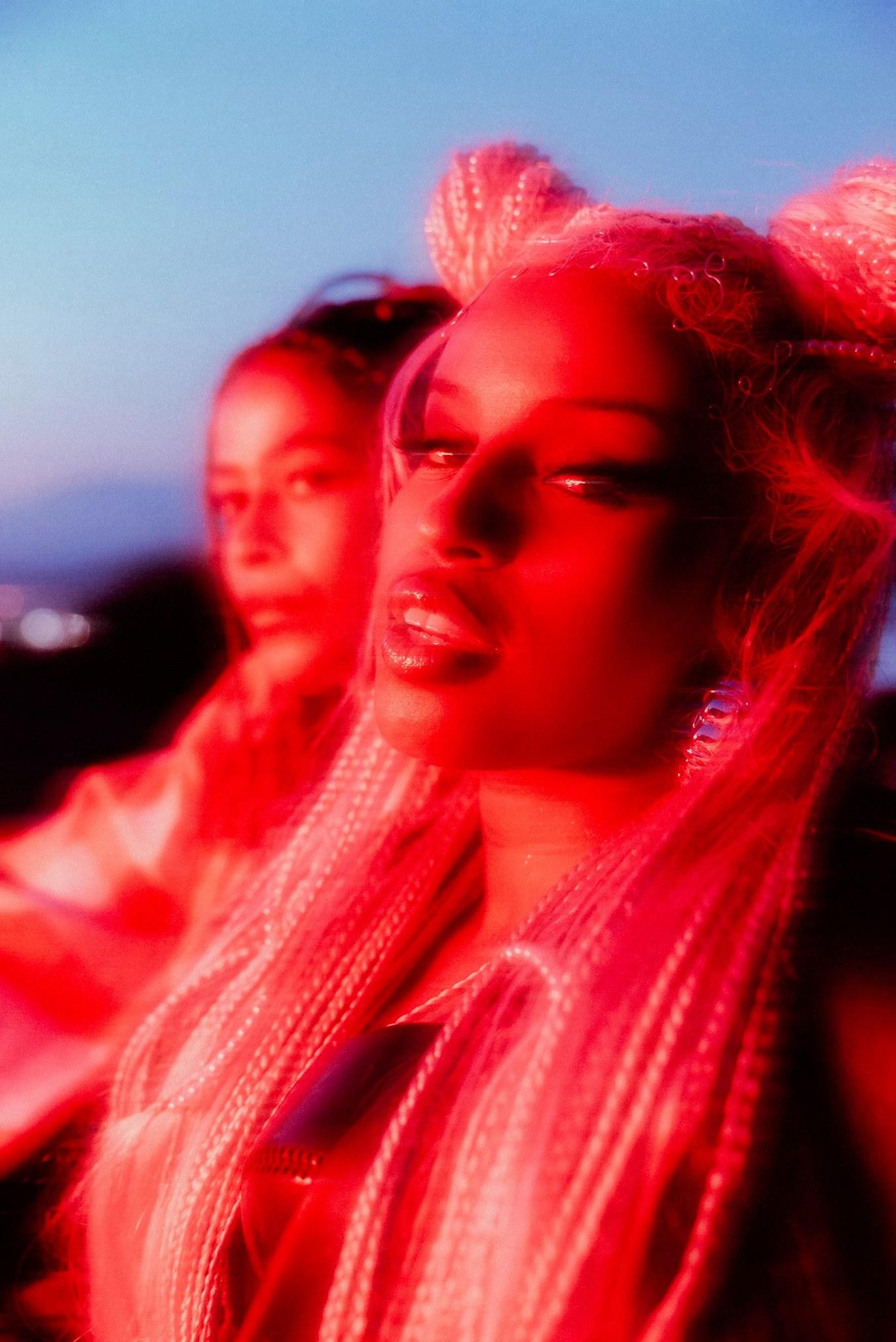 Article continues below advertisement
Bleu: How did you land your deal with Arista Records?
IDMAN: I think it was just a long time coming. When I did my music program I wanted to be a songwriter. I came up with a song and I was still trying to figure out how not to be in the music business. Also, with my arrest, I also had a lot of visibility around me That made me feel unsafe So the visibility of being an artist or singer was not appealing. When I made the choice to invest in me as an artist, it was out of survival, I thought about what was feeding me and paying my rent. My homies were kind of in different types of relationships with music at the time. And we all were just like, "Yo, like, Would you ever sign a deal?" And the answer initially was "No." And it was like we ought to kind of participate in some radical imagination. And try to see if the field that we wanted to be could be possible in a way we hadn't seen yet. And Arista Records made a lot of groundbreaking decisions around the deal. I felt really, really lucky that there was this label was so willing to collaborate in a way that felt new and interesting.
Bleu: What was the recording process in the studio? Were you anxious, excited?
IDMAN: I ran away from the process. I think that when you come into these spaces and the world is like here's everything you ever want, I think that is really a specific way it shows up when you've never dealt with that kind of access before. I think sometimes we can go into a state of shock. I was also navigating my first level of heartbreak and really trying to run from processing it.It took me eight months to sing another song after recording "Good Life" because I was so terrified about being honest. And I think that's why it's so magical that I get to show up. As a more time passes, I would hope to evolve those parts of myself, and more meaningfully therein how I show up in my interpersonal relationships. I think a lot of spiritual transitions were happening to me that I hope will be palpable for people when they listen to this project.
Article continues below advertisement
Bleu: Why did you call the record Risk? Was it because you decided to expose your sexual preference to the world?
IDMAN: Making music as an artist is one of the scariest thing I've ever done. I've been diagnosed with anxiety. And this feels like the wildest job ever to have chosen for myself. I've always been inspired by the people so scared to try that when they do it feels like you can feel the adrenaline pumping through them..And so I think that making this music and the thing that makes me feel when I cut a song, or when I go on stage, or when I connect with someone makes the risk feel sweeter.Cause every reason why you shouldn't gets defeated by the one reason you should. This is my debut EP and it felt essential to offer my full authenticity. These lyrics are vulnerable and I don't believe in "out-culture," but it felt important to share context around the relationship I was in.
Bleu: What was the turning point for you to come out as queer?
IDMAN: I was working on the song, "Beach," I didn't want to indicate boyfriend because that would be a lie. Yeah, we kind of went back and forth and just had conversations about what it would mean, to come out. I had to think about the risks and what's at stake when I say that word girlfriend. I remember one of the conversations we were having, I think I was just saying, like, I don't want to lose my family, you know what I mean? I need a family. And the folks in the studio said,"We are your friends, we are your family."
And they told me there are a lot of folks who need this stuff. And I think that being of service, made me reflect and lean into authenticity publicly. I felt I finally had the means to protect myself and the things I need to survive which isnt always the case for folks and why its actually safer for a lot of us to not have to go through the spectacle of "coming out". I made a choice I know not everyone can/should make.
Bleu: What is the overall purpose for your fans or for listeners that are unfamiliar with your music?
IDMAN: I think the overall goal is resonation. I think selfishly just want to know that I'm not the only one feeling really lonely, heartbroken, and really aware of my solitude.The music has allowed me to have dialectic relationships and remove the shame that we all universally feel in our lives sometimes. I think that shame is a thing that unravels for myself in this life, and I think a lot of people are unraveling yourselves in this life. I think that was terrifying for me, I'm not the person to say that I'm walking with bravado and like, a lot of confidence. I watched my favorite artists shake before their walk, before they walk onto the stage and withdraw holding their breath, that we know what's at stake for them. And for me, this thing is amazing. And I just want for folks to kind of walk through it with me. There is real power in sharing, you know, I think we all like to act like we don't care what people think but we care how people resonate with us and our music.