Who Is Shedeur Sanders' Girlfriend? Here's a Glimpse Into the Quarterback's Life
Shedeur Sanders is a well-respected college athlete, who has stirred a lot of curiosity regarding his personal life. Here's what we know about who he is dating.

By Sughnen Yongo

Sep. 26 2023, Published 1:41 p.m. ET

Discover Proudly Amplifies Diverse Voices
Shedeur Sanders, the 21-year-old college football sensation, has been making waves in the world of sports. The hype around him was heightened when his father, NFL legend Deion Sanders, recently announced the Colorado Buffaloes' move to the Big 12. This significant development has added to the buzz surrounding Shedeur's career. However, amid all the headlines about his football career, one question remains: Who is Shedeur's girlfriend?
Storm Reid and Shedeur made their relationship red-carpet-official
The talented athlete, known for his prowess on the football field, has managed to keep major parts of his personal life relatively private. However, that changed when fans and the media caught wind that he attended the premier of the movie Missing with the actress Storm Reid.
According to reports, the event marked a significant milestone in their budding romance. The 19-year-old actress graced the event in an elegant feathered gown while Shedeur stood by her side, sporting a dapper double-breasted suit.
Article continues below advertisement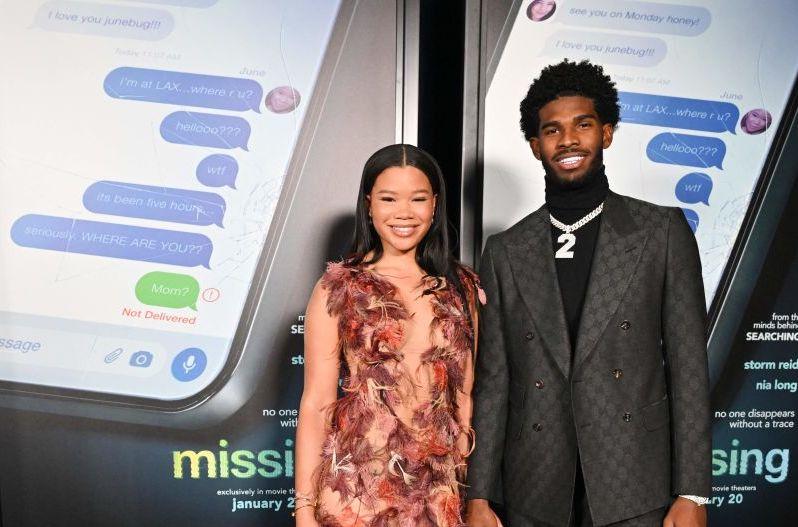 In a conversation with ET, Storm gushed about her relationship with the talented athlete, saying, "He's super sweet, super talented," adding that she thought he would be one of the top players in the country. "I'm just glad to have him here supporting me."
Article continues below advertisement
What is Shedeur's net worth?
Shedeur, who announced earlier in 2023 that he was transferring teams and would be playing for the Colorado Buffaloes, has impressive rankings and an even more impressive net worth valued at $5.1 million, according to NBC Boston and the NIL's proprietary algorithm. This value has made him the second-most-paid athlete among all National Collegiate Athletic Association (NCAA) athletes.
Shedeur Sanders is an American football quarterback who is currently playing for the Colorado Buffaloes after transferring from Jackson State. Shedeur's football lineage runs deep, being the son of Deion Sanders, a pro football hall of fame cornerback and head coach of the Colorado Buffaloes.
Article continues below advertisement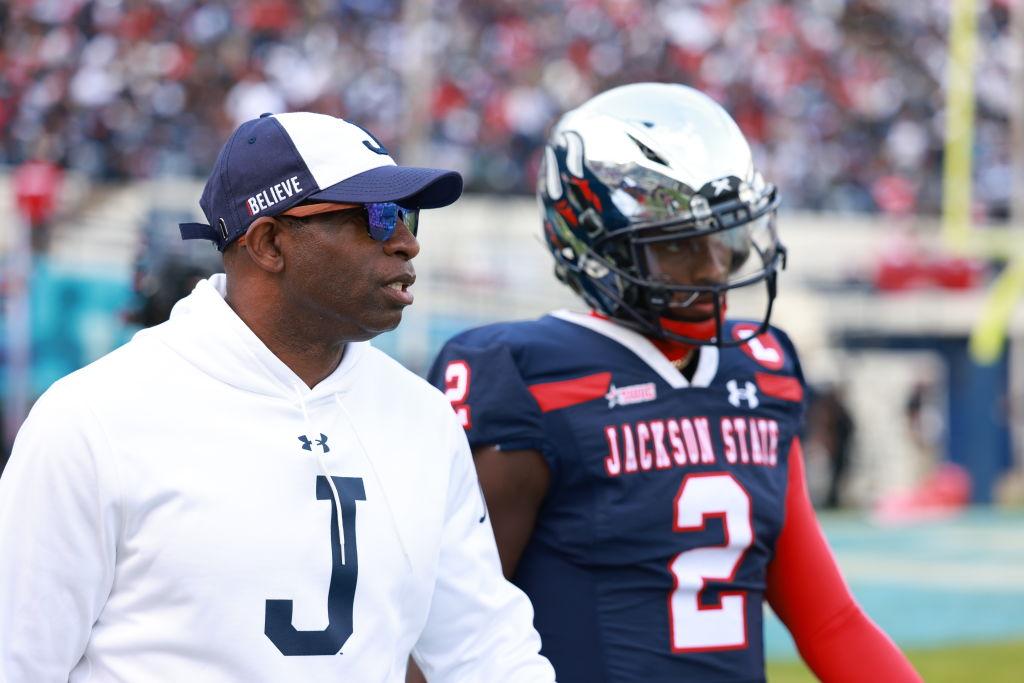 Because of the NCAA's regulation allowing college athletes to profit off of their Name, Image, and Likeness (NIL), Shedeur has been able to make a nice profit from sports-related content, brand deals, and business ventures.
Article continues below advertisement
On the football front, Shedeur has achieved remarkable success throughout his college career. His impressive football IQ and leadership on the field have solidified his status as one of the most exciting prospects in college football. If he continues on this trajectory, Shedeur could become a household name in the NFL in the near future.
Storm has a sizeable net worth too
While Shedeur's football achievements are impressive, his relationship with Storm has added a new dimension to his public persona. Storm, who is known for her role in the hit TV series Euphoria, has been steadily climbing the ladder of success in Hollywood. She recently earned an Emmy nomination for her role in The Last of Us and has a net worth of $2 million, according to CAKnowledge.
The author's content and opinions have not been pre-reviewed, approved or endorsed by Discover.