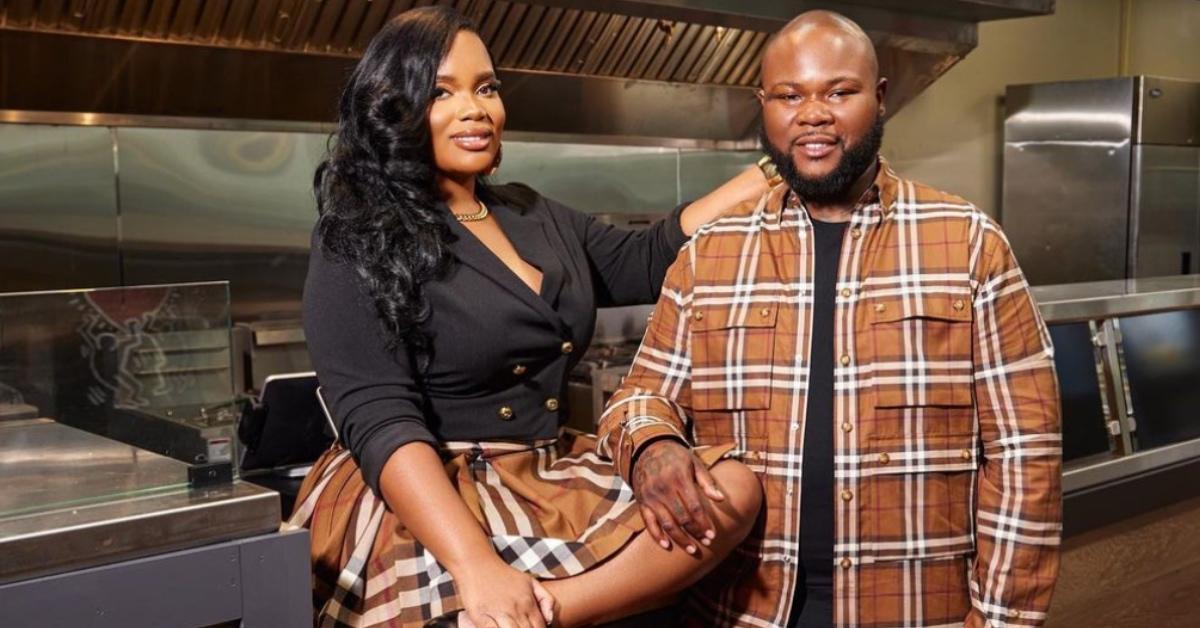 Celebrity Chef to Migos and Kendrick Lamar Opens Binky's, a Restaurant in Atlanta
Chef Baul brings an eclectic soul food fusion of Japanese, European and Caribbean flavors to the community. In May 2022, he opened Binky's in Atlanta.

By Kirby Wright

Jul. 3 2023, Updated 2:15 p.m. ET
On April 7, 2022, BleuMag had the opportunity to attend Binky's soft opening, a restaurant in Atlanta, created by celebrity chef Bryant Williams, or better known as Chef Baul. The celebration was held from 10 am to 7 pm, and attracted so many fans and foodies that a line formed down the street.
With his restaurant Binky's, Chef Baul brings an eclectic soul food fusion of Japanese, European and Caribbean flavors to the metropolitan area of Georgia.
With a following of over 175,000 on Instagram, along with the chef's notable list of clients including Kendrick Lamar, Gucci Mane, Migos and more, we weren't surprised by the number of people who attended the soft opening. Despite this, Chef Baul admitted even he didn't expect the turnout to be as big as it was.
Luckily, we caught up with the entrepreneur to learn more about the restaurant and how he felt about the big endeavor. Keep reading for details from our exclusive interview.
Celebrity Chef Bryant Williams named Binky's eatery after his father.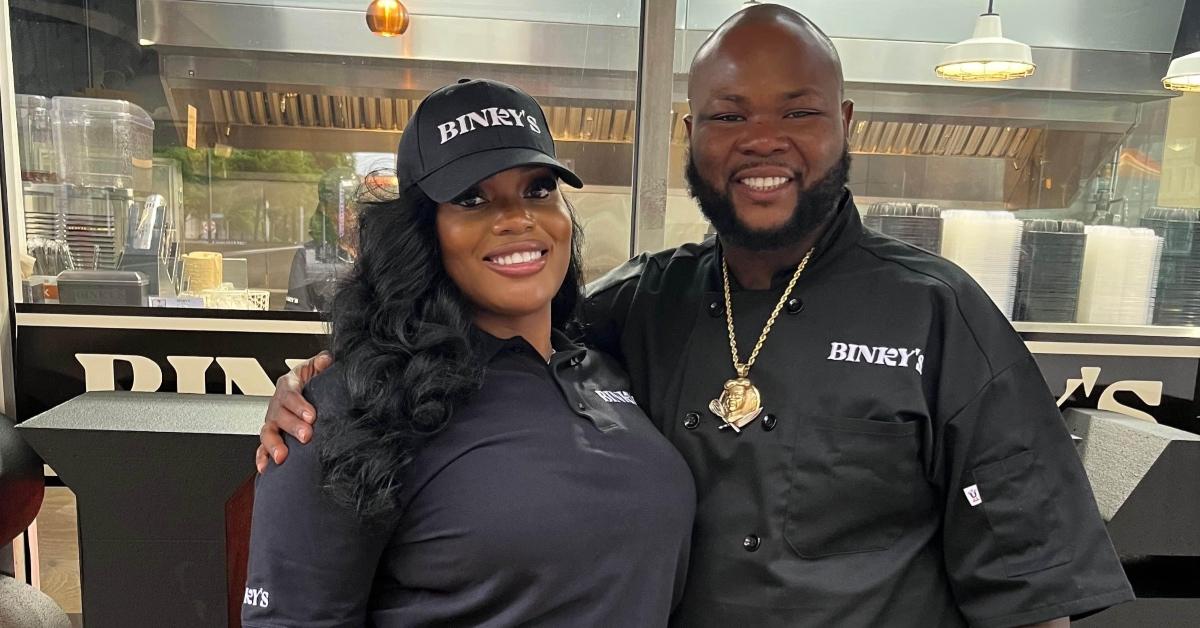 Although Chef Baul is no stranger to the kitchen, opening a new restaurant was a new and exciting endeavor for the celebrity chef to take on. Here's what he had to say about the big day and how he managed to prep food for some of the biggest names in the music industry.
Article continues below advertisement
How do you feel? How was the big day?
Chef Baul: It's been a wonderful day. I've worked in other kitchen environments and a lot of times people can feel stressed and pressured when things get really busy but we were all on the same page and rhythm. It went better than I imagined and planned – the volume and how smooth it was. The vibe was good and the team was happy. We worked together and we sold out!
The restaurant is named after your father, right? Was he influential in your journey to becoming a chef?
Chef Baul: Binky is his nickname and, yes, he was. My dad cooked every Saturday. He'd make a breakfast spread with biscuits, gravy and everything you can think of. He showed me you can be a man and really cook and provide for your family.
Article continues below advertisement
What's it like owning a restaurant with your wife? Do you still make time to balance other things?
Chef Baul: It's something that has to be done. You have to do it. Balance is needed. If you're not doing that, you'll feel all over the place. We take time out separately for us, the kids and the business. That works out great for us.
You've cooked for so many big names. How did the entertainment element happen?
Chef Baul: I went to school with an artist from QC, and he told me I could come into the studio where he records at. Once I got there, I was around A-list artists, and they enjoyed my food. From there, it spread, and they just kept calling.
Article continues below advertisement
Speaking of good food, what is your signature dish?
Chef Baul: If you come to Binky's, you have to get the lamb chops! Also, I'd recommend the oxtails, turkey wings, and salmon. After lamb chops, those are the top three.
Article continues below advertisement
Finally, what advice do you have for aspiring entrepreneurs?
Chef Baul: First, find God. Trust God. Find the right partner or spouse and grow with them. Put your two brains together to make something that can be better than both of y'all by yourselves. The most important thing is letting God lead you and finding your partner to help take what you got and build it up into one strong machine.
To learn more about Binky's, check out their menu, or inquire about their hours of operation, visit the Atlanta-based restaurant's social media page @BinkysATL.